STORY HIGHLIGHTS
NEW: The NBA says all owners' interests in the team could be terminated
Donald Sterling tells Anderson Cooper, "I was baited. ... That's not the way I talk"
"I'm not a racist. I made a terrible, terrible mistake," he says
"If the owners feel I have another chance, then they'll give it to me," he says
Watch Anderson Cooper's full interview with Donald Sterling at 8 p.m. ET Monday on "AC360" on CNN.
(CNN) -- Los Angeles Clippers owner Donald Sterling says he's sorry but feels he was "baited" to make racist comments, nearly two weeks after the NBA fined him and banned him for life for his remarks in a recorded conversation.
"When I listen to that tape, I don't even know how I can say words like that. ... I don't know why the girl had me say those things," he told CNN's Anderson Cooper in an exclusive interview set to air on Monday.
"You're saying you were set up?" Cooper asked.
"Well yes, I was baited," Sterling said. "I mean, that's not the way I talk. I don't talk about people for one thing, ever. I talk about ideas and other things. I don't talk about people."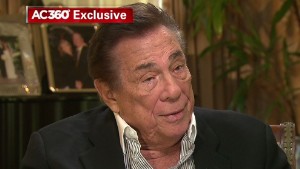 Sterling: 'I'm asking for forgiveness'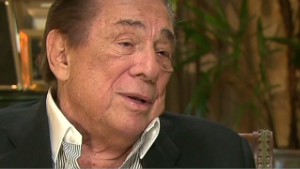 Ex-NBAer: 'Baited' comment is a joke
Sterling, an 80-year-old married lawyer and billionaire real-estate investor, hasn't spoken publicly about the accusations since celebrity gossip website TMZ posted a 10-minute audio recording of him that drew widespread condemnation from fans, players and the league.
I caused the problem. I don't know how to correct it.
Donald Sterling to Anderson Cooper
In that audio clip, Sterling chastised friend V. Stiviano for posting pictures online of her posing with African-Americans, including basketball Hall of Famer Earvin "Magic" Johnson.
The recording triggered a firestorm that led to Sterling's lifetime ban from the NBA and a $2.5 million fine. NBA Commissioner Adam Silver has asked the other 29 owners to force Sterling, the longest-tenured owner in the league, to sell the Clippers.
"I'm not a racist," Sterling told Cooper. "I made a terrible, terrible mistake. And I'm here with you today to apologize and to ask for forgiveness for all the people that I've hurt."
Asked by Cooper why he took so long to say he's sorry, Sterling said he was "emotionally distraught."
"The reason it's hard for me, very hard for me, is that I'm wrong. I caused the problem. I don't know how to correct it," he said.
Sterling said he doesn't want his comments to eclipse his lengthy tenure with the NBA.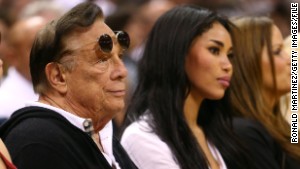 Sterling's possible excuse: I wanted sex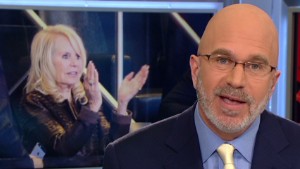 Should Sterling's wife sell the Clippers?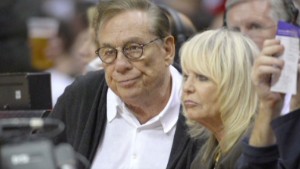 Does a new tape help Donald Sterling?
"I'm a good member who made a mistake and I'm apologizing and I'm asking for forgiveness," he said. "Am I entitled to one mistake, am I after 35 years? I mean, I love my league, I love my partners. Am I entitled to one mistake? It's a terrible mistake, and I'll never do it again."
Now, Sterling said, his fate is in the league's hands.
"If the owners feel I have another chance, then they'll give it to me," he said.
'I thought she liked me'
Last week, another audio recording surfaced online, allegedly showing Sterling trying to add context to the racist comments that got him banned from the league.
In that recording, Sterling purportedly explained that his comments were driven by jealousy.
"The girl is black. I like her. I'm jealous that she's with other black guys. I want her. So what the hell, can I in private tell her, you know, 'I don't want you to be with anybody'?" the man purported to be Sterling said in that recording, according to RadarOnline.
On Sunday, Sterling told CNN that in the recording "I spoke to a girl that I was fond of."
Stiviano told ABC News earlier this month that the recorded conversation was similar to many she's had with Sterling about race.
"There's been a number of occasions where Mr. Sterling and I had conversations just like this one," she said. "Part of what the world heard was only 15 minutes. There's a number of other hours that the world doesn't know."
Sterling told CNN he's not sure who released the recording.
"I don't know. An 80-year-old man is kind of foolish, and I'm kind of foolish. I thought she liked me and really cared for me," he said. "I guess being 51 years older than her, I was deluding myself. ... I just wish I could ask her why, and if she was just setting me up."
Sterling says he's spoken with Magic Johnson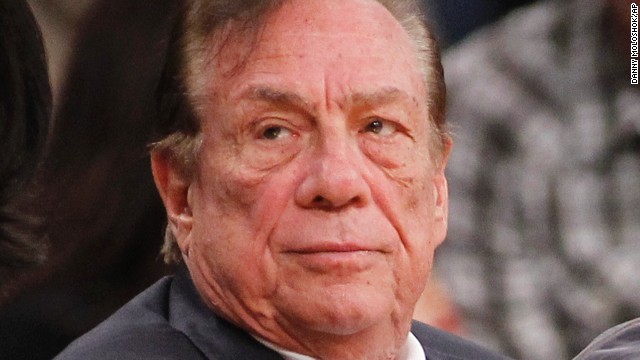 After a recording of Los Angeles Clippers owner Donald Sterling making racist remarks was released in April 2014, he was fined and banned from NBA games for life. But he's not the only well-known figure who has served as a lighting rod for discussion on race and identity.
The Washington Redskins team name and logo got heightened visibility when President Barack Obama and high-profile sportscasters Bob Costas and Christine Brennan spoke out against it in 2013. Team owner Dan Snyder insists the team's name is part of a tradition and is "not an issue."
Rancher Cliven Bundy made news in 2014 for his battle with the federal government and his comments that implied blacks would have been better off in slavery. In an interview with CNN's "New Day," he said he is not a racist.
TV personality and chef Paula Deen lost her sponsors and her Food Network show in 2013 after she admitted to use of the "n-word" and botched an apology. A racial discrimination charge against her was later dropped, and she is in the midst of a comeback, as she continues to spur controversy with her comments.
Actor LL Cool J and musician Brad Paisley collaborated on the song "Accidental Racist" that was largely panned by critics for being too simplistic in how it discussed American racial history.
Protesters hold signs in front of the U.S. Supreme Court on October 10, 2012, ahead of the high court's hearing of arguments on Fisher V. University of Texas at Austin. In 2013, the court ruled on the constitutionality of the school's consideration of race in admissions.
Miley Cyrus made twerking a household term after her controversial performance at the 2013 MTV Video Music Awards with Robin Thicke. Critics accused her of appropriating hip-hop culture and outraged parents whose children once knew her for her kid-friendly Hannah Montana character.
Nina Davuluri became the first winner of Indian descent when she won the 2014 Miss America Competition and drew headlines when her win spurred racist reactions online.
Sebastien De La Cruz, known as San Antonio's Little Mariachi, sang the national anthem before an NBA finals game between the San Antonio Spurs and the Miami Heat in 2013. When some questioned his citizenship and mariachi outfit, it sparked defense of the young singer from notables such as actress Eva Longoria.
In 2013, stop-and-frisk became a major issue in the New York mayoral campaign, and additional discussion was prompted with the George Zimmerman trial and movies such as "Fruitvale Station" that highlighted the issue.
In July 2013, George Zimmerman was acquitted in the killing of Trayvon Martin, sparking outrage in response to the verdict and later for a juror getting a book deal to discuss the case. After backlash, the book offer was revoked.
Pope Francis, the first Latin American and Jesuit pontiff, has opened up discussion about identity, equality and faith with his comments and actions.
In a highly publicized move, Sasheer Zamata was hired as a performer on "Saturday Night Live" in early 2014 after an outcry about the show's lack of diversity and not having a black female cast member in six years.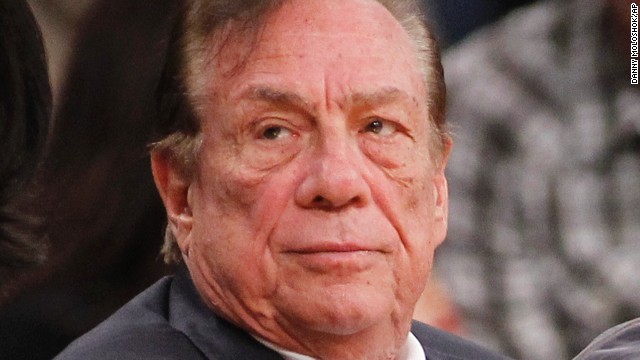 In the news: A conversation about race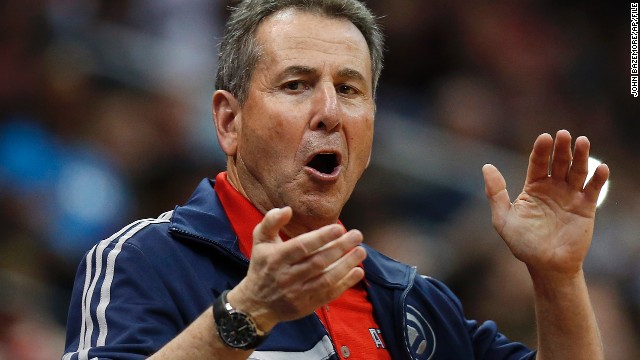 Atlanta Hawks controlling owner Bruce Levenson announced he will sell the team in light of an offensive email he sent. Levenson is not the first sports team owner to face the consequences of his actions:
The NBA's suspension and $2.5-million fine for Los Angeles Clippers owner Donald Sterling sent shockwaves through the sports world.
Bleacher Report has dubbed Mark Cuban the "King of NBA fines. The notoriously vocal Dallas Mavericks owner has been forced to pay more than $1.8 million in fines since he bought the team in 2000, many of them for colorful language and criticism of referees.
Former Cincinnati Reds owner Marge Schott was suspended from Major League Baseball in 1993 and 1996 for several controversial comments, among them racial epithets against players. In a 1996 interview, she said this about Adolf Hitler: "Everybody knows that he was good at the beginning, but he just went too far." She was forced to sell her controlling interest of the Reds in 1999.
Before the announcement about Sterling's suspension, Minnesota Timberwolves owner Glen Taylor was the only owner suspended in the NBA in 68 years. The league suspended Taylor in 2000 for a season after the Timberwolves made a secret deal with a star player to circumvent salary cap rules. Now, Taylor is chairman of the NBA board of governors, which Commissioner Adam Silver has asked to vote on stripping Sterling's ownership of the Clippers.
The NFL suspended San Francisco 49ers owner Eddie DeBartolo Jr. for his role in a racketeering scandal tied to riverboat casino licenses. DeBartolo pleaded guilty in 1998 to felony charges of failing to report an extortion case, according to Bleacher Report. By 2000 he was forced to cede control of the team to his sister.
As former Los Angeles Dodgers owner Frank McCourt's bitter divorce became a cloud over the franchise, his financial turmoil forced Major League Baseball to take over the day-to-day operations of the team in 2011. League Commissioner Bud Selig accused McCourt of "looting" the club of $190 million to fund an extravagant lifestyle. McCourt filed for bankruptcy later that year. During bankruptcy proceedings, McCourt agreed to sell the team under a bidding process.
The late New York Yankees owner George Steinbrenner was suspended from baseball for making illegal campaign contributions to Richard Nixon in 1974. He was banned for life in 1990 after paying a gambler $40,000 to get damaging information about a player, but Major League Baseball reinstated him three years later.
The NBA said Miami Heat owner Micky Arison had been fined in 2011 for posting about the league's collective bargaining process on Twitter. The amount of the fine was not disclosed, but several media reports said it was $500,000.
The NBA slapped Aubrey McClendon, partial owner of the Oklahoma City Thunder, with a $250,000 fine in 2007 after he told an Oklahoma newspaper that he hoped to move the team, then known as the Seattle SuperSonics, to Oklahoma.
The NBA fined former Los Angeles Lakers owner Jerry Buss $25,000 and suspended him for two games in 2007 after his conviction on a misdemeanor drunk driving charge. Buss died in 2013.
The outspoken CNN founder and former Atlanta Braves owner Ted Turner was suspended for a year in 1977 for negotiating a deal with a player who was under contract to play for the San Francisco Giants.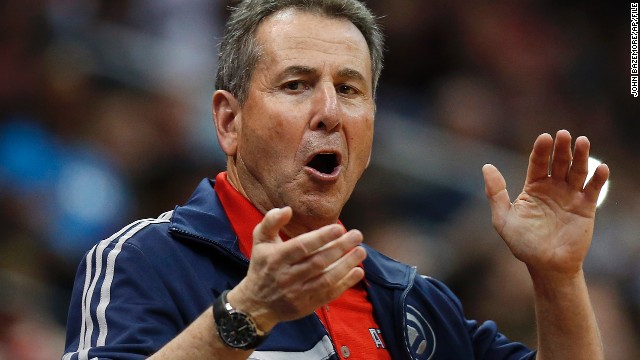 Team owners behaving badly
Referring to Johnson, Sterling purportedly said on the recording: "Admire him, bring him here, feed him, f**k him, but don't put (Magic) on an Instagram for the world to have to see so they have to call me. And don't bring him to my games."
As criticism over the recording spread, Johnson was among the first to say that Sterling should be forced to sell the team.
"He shouldn't own a team any more. And he should stand up and say, 'I don't want to own a team any more,' " Johnson said in an ABC pregame show interview last month.
Sterling told CNN he's spoken twice with Johnson.
"Did you apologize to him?" Cooper asked.
"If I said anything wrong, I'm sorry," Sterling said. "He's a good person. I mean, what am I going to say? Has he done everything he can do to help minorities? I don't think so. But I'll say it, he's great. But I don't think he's a good example for the children of Los Angeles."
Will owners force sale?
The matter of the team's sale is with the NBA's Advisory/Finance Committee, which met Wednesday in a conference call. Members discussed the "termination of Mr. Sterling's ownership of the team," the NBA said in a news release. The committee will meet again next week, the statement said.
NBA's strategy to force a sale hinges on 1981 document
If the case proceeds to a full vote, 75% of the owners would have to approve the forced sale.
However, an attorney for Donald Sterling's estranged wife, Shelly, told CNN Friday that she wants to keep her 50% stake in the team.
"She wants to remain a passive owner," said attorney Pierce O'Donnell. "She's not going to want to manage the team. She's going to want a very skilled, professional, well-heeled new owner to come in and replace Donald," O'Donnell said. "She only wants to own the team in her lifetime. She's 79 years old. At this point, she's earned it. She's been an owner for 33 years, and she's an avid fan."
In an interview with ABC News on Sunday, Shelly Sterling said she was prepared to fight any attempt by the NBA to take away her stake in the team.
"I will fight that decision," she told ABC's Barbara Walters. "To be honest with you, I'm wondering if a wife of one of the owners, and there's 30 owners, did something like that, said those racial slurs, would they oust the husband? Or would they leave the husband in?"
NBA spokesman Mark Bass said in a statement after the ABC interview aired that what happens if the owners vote for a forced sale is already spelled out in the NBA Constitution.
"Under the NBA Constitution, if a controlling owner's interest is terminated by a 3/4 vote, all other team owners' interests are automatically terminated as well. It doesn't matter whether the owners are related as is the case here," he said. "These are the rules to which all NBA owners agreed to as a condition of owning their team."
Sterling vs. the NBA: Who has the edge?
Sterling purportedly says jealousy behind racist comments
CNN's Jason Hanna and Dave Alsup contributed to this report.
Watch Anderson Cooper 360° weeknights 8pm ET. For the latest from AC360° click here.