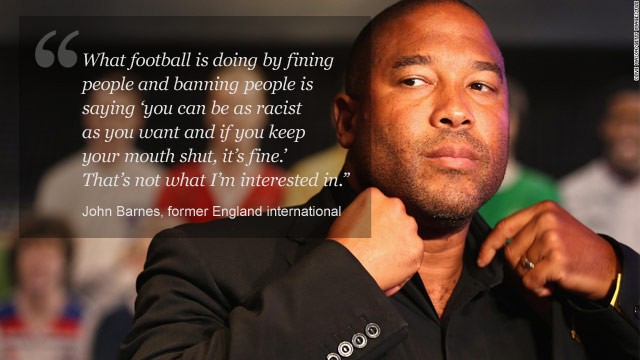 Last Sunday, Levante's Papakouli Diop became the latest player to complain of racist abuse in a Spanish football stadium. The Senegalese claimed he was subjected to racist chants during Levante's win over Atletico Madrid. He responded by dancing in front of his alleged abusers.
The incident comes just one week after Barcelona's Dani Alves ate a banana that was thrown at him during a match against Villarreal.
Alves' gesture sparked a wave of support on social media. His Brazil and Barcelona teammate Neymar posted a picture of himself eating a banana accompanied by the hashtag #weareallmonkeys.
Ghana midfielder Kevin-Prince Boateng was subjected to racist abuse while playing for AC Milan in a January 2013 friendly against lower league Pro Patria. He reacted by walking off the pitch, earning support from across the world.
The incident led to world football's governing body FIFA introducing a raft of new anti-racism sanctions. After the incident involving Alves, FIFA president Sepp Blatter tweeted: "What Dani Alves tolerated last night is an outrage. We must fight all forms of discrimination united. Will be zero tolerance at World Cup."
Barnes criticism
Defiant Diop dances
Alves bites back
#weareallmonkeys
Backing for Boateng
Strict sanctions
STORY HIGHLIGHTS
Levante's Papakouli Diop alleges racist abuse during Sunday's match against Atletico Madrid
The Senegalese says he was subjected to monkey chants from Atletico fans
Last week Barcelona's Dani Alves ate a banana thrown at him by a fan
A leading anti-racism campaigner says racism is "endemic" within Spanish football
Follow us at @WorldSportCNN and like us on Facebook
(CNN) -- World and European champions on the football pitch, but blighted by "endemic" racism in the stands.
For the second week in a row, Spain is facing up to allegations of racist abusive chanting from supporters inside its football stadiums.
Last week it was Dani Alves who took a bite out of a banana hurled towards him by a fan during Barcelona's match at Villarreal, while Sunday Levante's Papakouli Diop opted to dance in front of his abusers during a match against Atletico Madrid, who will compete in this season's UEFA Champions League final against Real Madrid later in May.
"I was going to take a corner and some of the Atletico fans started making monkey chants," the Senegalese told reporters after Levante sealed a 2-0 win over the La Liga leaders.
"I don't have anything against Atletico's fans," he added. "It was just a part of them who did that to me and I wanted to explain that so people can know what happened.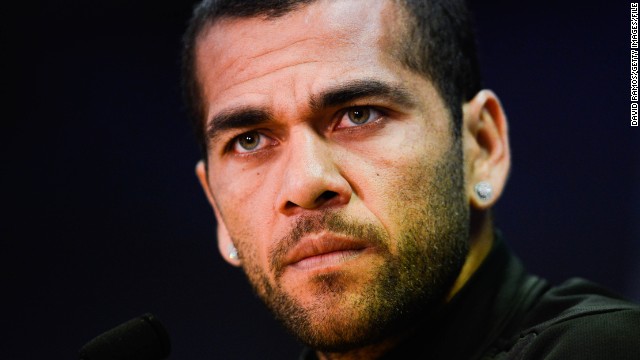 Dani Alves has been applauded for his response to being racially abused during a football match. The Barcelona player had a banana thrown at him during Sunday's game at Villarreal, so he picked it up and took a bite out of it before continuing to play.
Alves' Barcelona and Brazil teammate Neymar was full of praise for his actions. Neymar tweeted: "Dani Alves owned him. Take that bunch of racists. We are all monkeys so what."
AC Milan's Kevin-Prince Boateng suffered abuse from fans friendly match against Pro Patria in January 3, 2013. Boateng stormed off the pitch after being subjected to racist chants.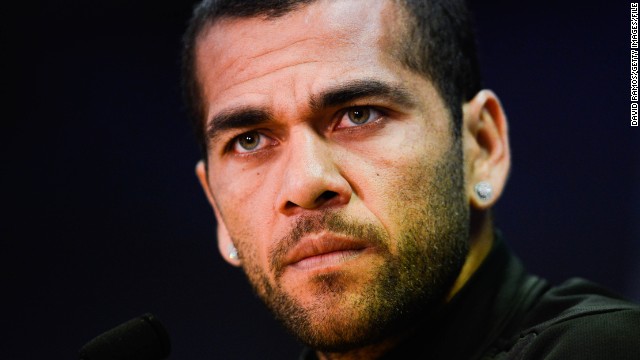 Dani Alves bites back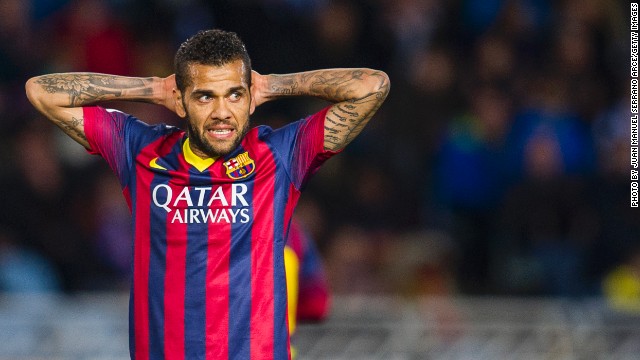 Dani Alves responded by picking up a banana and eating it after finding himself the target of racial abuse during Barcelona's 3-2 win at Villarreal Sunday.
An Everton fan threw a banana at Liverpool's John Barnes in 1988, with the England international forced to kick it off the pitch.
Alves' Barcelona teammate Neymar started a social network campaign in support of his compatriot, which has been backed by a number of high-profile footballers.
Brazil legend Pele believes the Alves incident is an isolated one. "I think if you mention that, it is ridiculous, as you have one case, and all over the world they play soccer, and you have one case," he told CNN.
Former Tottenham player Garth Crooks has been encouraged by footballers such as Alves and Kevin-Prince Boateng taking a stance against racism. "They're all prepared to say, stop you better do something about this or I walk," he told CNN.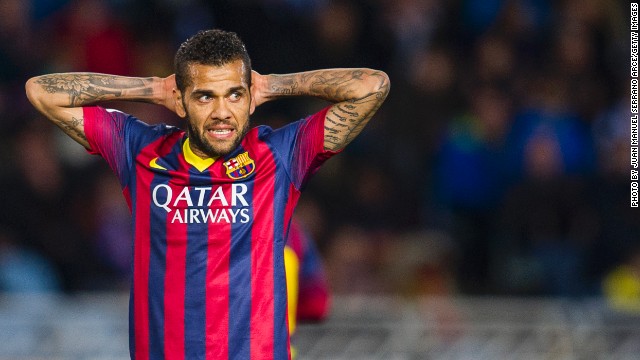 Football's fight against racism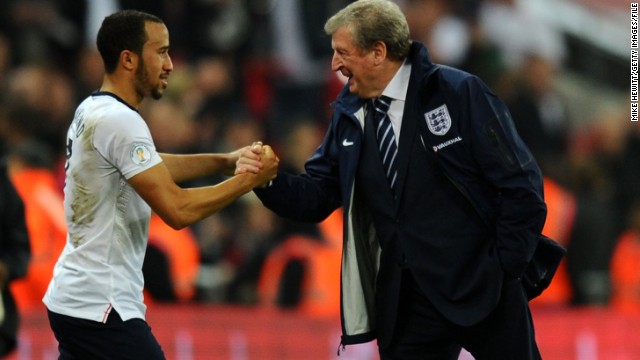 English football has spent decades battling the scourge of racism. England manager Roy Hodgson (right) apologized after referring to Andros Townsend (left) as "the monkey" while telling an old NASA joke during a halftime team talk last year. In defense of his manager, Townsend tweeted: "I don't know what all this fuss is about....No offense was meant and none was taken! It's not even news worthy."
Garth Crooks is a former England under-21 international who went on to become the first black chairman of the Professional Footballers' Association. Crooks is now a trustee of "Kick It Out," a body dedicated to ridding football of discrimination.
Former England and Liverpool striker Stan Collymore has been racially abused on Twitter on numerous occasions.
England internationals Ashley Young (pictured) and Ashley Cole were both racially abused on Twitter after missing penalties in the national team's loss to Italy at Euro 2012.
Reading striker Jason Roberts refused to wear a Kick It Out T-shirt ahead of an English Premier League match in 2012 as part of a protest against perceived inactivity in the fight against racism.
Former France striker Nicolas Anelka was handed a five-match ban by the English FA for making a "quenelle" gesture after scoring for West Brom against West Ham in December 2013. The gesture is believed by some to be a Nazi salute in reverse and has been linked with anti-Semitism in Anelka's homeland.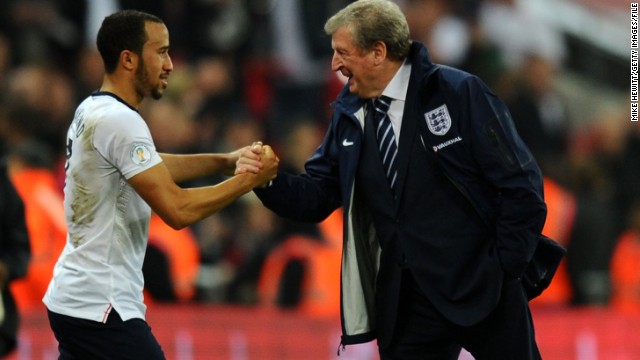 Is England winning racism battle?
"This monkey chants towards black players have to stop. And that's all."
A leading anti-racism campaigner is hoping Spain will respond to the publicity generated by the Alves incident, which struck a chord on social media, with a number of high-profile footballers, including his Brazilian teammate Neymar, posting pictures of themselves eating bananas along with the hashtag #weareallmonkeys.
"I expect quite a few incidents to come to light after the Alves banana issue," chief executive of anti-discrimination body Football Against Racism in Europe (FARE) Piara Powar told CNN. "The problem really is endemic in Spain.
"We are pulling together some stakeholders in a roundtable at the end of the month in an attempt to get some action co-ordinated.
"It may be that after Alves there is finally some appetite to take the issue on."
Atletico declined to comment on the abuse directed at Diop but Spain's La Liga reacted Monday following the incident.
"The Professional League of Spanish Football (LFP) and, in particular, its Department of Integrity, is strongly against any discriminatory, violent, racist, xenophobic or intolerant act, especially in the environment of football and sports," read the statement.
"At this respect the LFP warns that it has been proposing before the Sports Anti-violence Commission sanctions for big or minor offenses according to the 2007 law against violence, xenophobia, racism and intolerance within sports regarding the last events that took place in some stadiums during the last days.
"In any case, the LFP will fight against this kind of behavior and announces that will impose compulsory training courses to the clubs associated to the LFP in order to prevent these events to happen again.
The Royal Spanish Football Federation (RFEF) made no comment to CNN, but it will investigate the incident on Wednesday, with the Ministry of Interior's Anti-violence National Commission examining the case on Thursday.
European football's governing body UEFA explained that, while it is committed to eradicating racism from football, it is the duty of national associations to handle cases that arise in domestic competitions.
"UEFA operates a zero tolerance policy towards racism and is against any kind of discrimination both on and off the pitch," read a statement from UEFA. "UEFA supports its member associations to combat racism in European football.
"We offer subsidies to the national associations to encourage them to set up anti-racism programs within their organizations, and we also ask them to take all necessary measures, including imposing disciplinary sanctions to eradicate these problems."
A series of high-profile incidents of racism led to world football's rulemakers FIFA introducing a number of sanctions.
The punishments for a first offense is a warning, fine or the club in question being forced to play games in empty stadiums.
A second offense, or one deemed "serious," could result in demotion, a deduction of points or expulsion from a tournament.
Read: Alves winning racism fight
Blog: Neymar -- Too cool for school?