STORY HIGHLIGHTS
Donald Sterling has been banned from Clippers' team operations
His wife is a co-owner in the team, which was bought in 1981
She said the team will help the league find a "fresh, accomplished" new leader
NBA also wants Donald Sterling to be forced to sell now successful team
(CNN) -- The estranged wife of banned Los Angeles Clippers owner Donald Sterling says she supports the decision by the National Basketball Association and the team to work together to find the franchise a new chief executive officer.
Shelly Sterling, a co-owner of the Clippers, said she spoke with NBA Commissioner Adam Silver to tell him she supported his decision to fine her husband $2.5 million and ban him for life after racist remarks by Donald Sterling became public.
"We also agreed at that time that, as a next step, both the league and the team should work together to find some fresh, accomplished executive leadership for the Clippers," Shelly Sterling said in a written statement Saturday.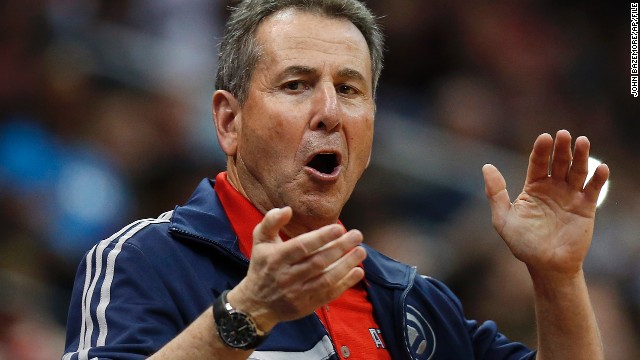 Atlanta Hawks controlling owner Bruce Levenson announced he will sell the team in light of an offensive email he sent. Levenson is not the first sports team owner to face the consequences of his actions:
The NBA's suspension and $2.5-million fine for Los Angeles Clippers owner Donald Sterling sent shockwaves through the sports world.
Bleacher Report has dubbed Mark Cuban the "King of NBA fines. The notoriously vocal Dallas Mavericks owner has been forced to pay more than $1.8 million in fines since he bought the team in 2000, many of them for colorful language and criticism of referees.
Former Cincinnati Reds owner Marge Schott was suspended from Major League Baseball in 1993 and 1996 for several controversial comments, among them racial epithets against players. In a 1996 interview, she said this about Adolf Hitler: "Everybody knows that he was good at the beginning, but he just went too far." She was forced to sell her controlling interest of the Reds in 1999.
Before the announcement about Sterling's suspension, Minnesota Timberwolves owner Glen Taylor was the only owner suspended in the NBA in 68 years. The league suspended Taylor in 2000 for a season after the Timberwolves made a secret deal with a star player to circumvent salary cap rules. Now, Taylor is chairman of the NBA board of governors, which Commissioner Adam Silver has asked to vote on stripping Sterling's ownership of the Clippers.
The NFL suspended San Francisco 49ers owner Eddie DeBartolo Jr. for his role in a racketeering scandal tied to riverboat casino licenses. DeBartolo pleaded guilty in 1998 to felony charges of failing to report an extortion case, according to Bleacher Report. By 2000 he was forced to cede control of the team to his sister.
As former Los Angeles Dodgers owner Frank McCourt's bitter divorce became a cloud over the franchise, his financial turmoil forced Major League Baseball to take over the day-to-day operations of the team in 2011. League Commissioner Bud Selig accused McCourt of "looting" the club of $190 million to fund an extravagant lifestyle. McCourt filed for bankruptcy later that year. During bankruptcy proceedings, McCourt agreed to sell the team under a bidding process.
The late New York Yankees owner George Steinbrenner was suspended from baseball for making illegal campaign contributions to Richard Nixon in 1974. He was banned for life in 1990 after paying a gambler $40,000 to get damaging information about a player, but Major League Baseball reinstated him three years later.
The NBA said Miami Heat owner Micky Arison had been fined in 2011 for posting about the league's collective bargaining process on Twitter. The amount of the fine was not disclosed, but several media reports said it was $500,000.
The NBA slapped Aubrey McClendon, partial owner of the Oklahoma City Thunder, with a $250,000 fine in 2007 after he told an Oklahoma newspaper that he hoped to move the team, then known as the Seattle SuperSonics, to Oklahoma.
The NBA fined former Los Angeles Lakers owner Jerry Buss $25,000 and suspended him for two games in 2007 after his conviction on a misdemeanor drunk driving charge. Buss died in 2013.
The outspoken CNN founder and former Atlanta Braves owner Ted Turner was suspended for a year in 1977 for negotiating a deal with a player who was under contract to play for the San Francisco Giants.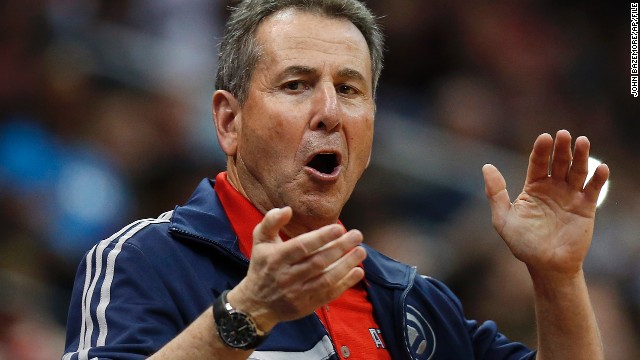 Team owners behaving badly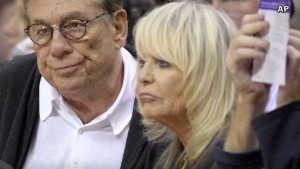 Sterling's wife welcomes team CEO search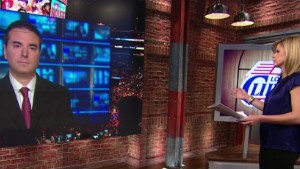 NBA to move quickly on Sterling
Her statement didn't mention the potential sale of the team, which Silver has said he will press the other 29 ownership groups to mandate through a vote.
The league said in a news release that now that Donald Sterling is banned from team operations, it is best that the league step in temporarily.
"The best way to ensure the stability of the team during this difficult situation is to move quickly and install a CEO to oversee the Clippers organization," NBA Executive Vice President Mike Bass said in a statement. "The process of identifying that individual is under way."
While the team has been distracted off the court, it has continued winning on it. The Clippers defeated the Golden State Warriors 126-121 Saturday to win its first-round series in the NBA playoffs.
The Clippers will face the Oklahoma City Thunder on Monday in the Western Conference semifinals.
NBA to name new CEO for the Clippers
V. Stiviano speaks
After dodging the media for days, the woman who recorded Donald Sterling making the racist remarks urged him to apologize.
In an exclusive interview with ABC's Barbara Walters on Friday, V. Stiviano said Sterling is hurting after the scandal that turned him into a sports pariah.
"I think he feels very alone. Not truly supported by those around him," Stiviano, 31, said. "Tormented. Emotionally traumatized."
But, she told Walters, this is not the first time they've discussed race.
"There's been a number of occasions where Mr. Sterling and I had conversations just like this one," she said. "Part of what the world heard was only 15 minutes. There's a number of other hours that the world doesn't know."
One recording of Sterling's conversation released last month triggered a firestorm that led to his ban and league-record fine.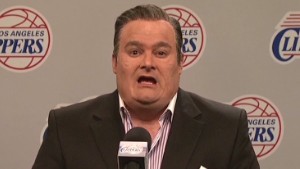 'SNL' takes on Clippers drama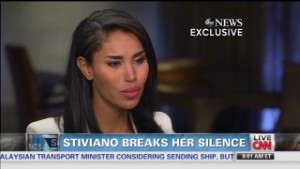 Sterling's Alleged Mistress Speaks Out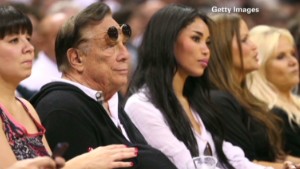 Donald Sterling's legal options
In the audio, the billionaire tells Stiviano not to "promote" her relationship with black people or bring them to games after she posted a picture on social media with NBA legend Magic Johnson.
Stiviano said Sterling should apologize for the comments and has discussed it with him.
"God only knows," she said when asked if he will apologize.
Stiviano's attorney has said she did not leak the audio tape.
Shelly Sterling is suing Stiviano, saying the woman received cash and property purchased with the couple's money. Stiviano says the items were gifts.
On Friday, Donald Sterling was quoted on DuJour.com as saying "I wish I had just paid her off" in reference to Stiviano. The site, which specified that Sterling was referring to Stiviano in a discussion with one of its writers, didn't state when the remark was made.
Donald Sterling's fall
Other NBA owners, players and sports commentators called for swift, firm punishment after TMZ posted the audio featuring the racist comments purportedly made on April 9.
Silver heeded their call, issuing sweeping sanctions against Donald Sterling on Tuesday.
Under the lifetime ban, Sterling is prohibited from NBA games or practices, stepping foot inside any Clippers facility, taking part in business or personnel decisions or having a role in league activities such as attending NBA Board of Governors meetings.
If Sterling does sell the team, he'd profit considerably. He bought the Clippers for $12 million in 1981, and the team is now worth $575 million, according to Forbes magazine.
CNN's Faith Karimi, Joe Sutton and Ralph Ellis contributed to this story.