Federal jury rules tech giant Samsung must pay up
updated 11:10 PM EDT, Sat May 3, 2014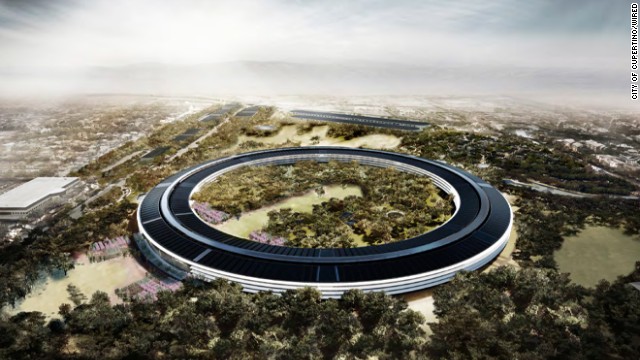 Apple is planning an expansion of its corporate headquarters on a 176-acre plot in Cupertino, California -- a site that was once home to HP and Compaq. This rendering shows the spaceship-like main building, which has 2.8 million square feet and room for 13,000 employees.
The massive donut of a building is the jewel of the campus and was designed by architect Norman Foster, whose firm's well-known works include the bullet-shaped Gherkin in London and the restored Reichstag in Berlin.
This rendering offers one of the first peeks at what the future building might look on the inside. Note the iPod Nano banners:
Slated for completion sometime in 2016, the new headquarters will offer employees a massive, 90,000-square-foot cafeteria.
The renderings show architectural designs that borrow from the sleek, minimalist aesthetic of Apple's retail stores. This image shows a visitor's entrance.
This pristine pavilion, a short walk from the "mother ship," is where press will mingle at future product anouncements and other events.
From inside the pavilion, visitors will descend into an underground auditorium with seating for 1,000.
This tunnel will lead Apple employees and visitors to a parking garage underneath the headquarters.
This parking garage will have solar panels on top and plants drizzled down the sides.
Employees will be able to enjoy the parkland on both the inside and outside of the ring. There's also an elaborate fitness center just north of the main building.
Apple's space-age future digs
Apple's space-age future digs
Apple's space-age future digs
Apple's space-age future digs
Apple's space-age future digs
Apple's space-age future digs
Apple's space-age future digs
Apple's space-age future digs
Apple's space-age future digs
Apple's space-age future digs
STORY HIGHLIGHTS
NEW: Apple says the decision "reinforces ... that Samsung willfully stole our ideas"
A federal jury rules Samsung must pay Apple $119.6 million
Apple accused Samsung of patent infringement in its smartphone technology
Apple must also pay Samsung a much smaller amount for infringement claims filed
(CNN) -- A federal jury ruled Friday that Samsung must pay $119.6 million more to Apple over patent infringements, according to court documents filed by the U.S. District Court of Northern District of California, San Jose division.
The ruling is the latest development in the long-running legal battle between the two tech giants.
While certainly not insignificant, Friday's decision was by no means a total victory for Apple: The Cupertino, California-based company had actually sought a much higher sum from Samsung, and the jury only sided with it on two of the four patent infringements that it claimed. And according to the court documents, Apple must pay Samsung more than $158,000 for patent infringement accusations filed by the Korean smartphone maker.
In a statement, Apple said the latest ruling "reinforces what courts around the world have already found: that Samsung willfully stole our ideas and copied our products."
"We are fighting to defend the hard work that goes into beloved products like the iPhone, which our employees devote their lives to designing and delivering for our customers," the company said.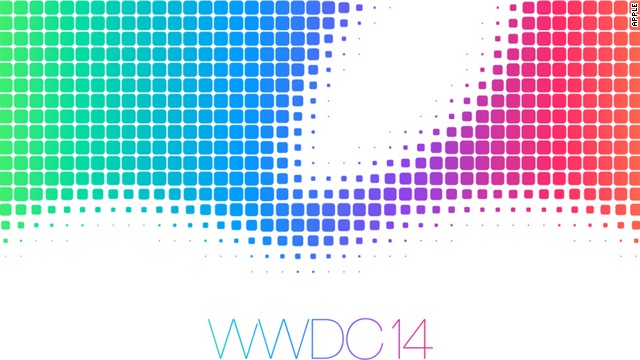 Apple typically makes news at its annual Worldwide Developers conference (WWDC), held each spring. Click through this gallery for highlights from past WWDCs.
Steve Jobs, then Apple's interim CEO, gave the keynote address in May 1999 at the WWDC, typically a launching pad for products. That year Jobs announced a new Powerbook computer.
Apple CEO Steve Jobs demonstrated a preview of Apple's forthcoming Mac OS X operating system during his WWDC keynote address in May 2000.
At this WWDC, Jobs announced that Apple's Mac OS X would be pre-installed along with Mac OS 9 in all new Mac computers.
At the 2002 WWDC, Jobs presided over a theatrical mock funeral for Apple's OS 9 operating system, complete with casket, fog and organ music. "It's been a good friend," he said.
At WWDC 2003, Jobs unveiled the new Power Mac G5 desktop computer as well as iPhoto, iMovie and other software tools. That year Apple also pre-screened the Pixar movie, "Finding Nemo."
Jobs posed here with a new flat-panel display, the first 30-inch model designed for the personal computer. He also announced the 2005 release of OSX Tiger.
Jobs opened his 2005 WWDC keynote by using a computer with an Intel processor, representing Apple's switch from IBM to Intel for its processing chips.
Attendees eyed a new Apple Mac Pro desktop computer at the WWDC in 2006 in San Francisco. Jobs kicked off the conference with announcements of a new Mac Pro desktop computer and a forthcoming Mac OS X Leopard operating system.
This WWDC marked the launch of the original iPhone, which had been unveiled at an event in January of that year. The phone went on sale in the United States three weeks later, on June 29.
Apple CEO Steve Jobs launched the iPhone 3G, and compared it to other phones, at the 2008 WWDC. He also introduced the App Store, which would open to the public the next month and has served more than 50 billion downloads to date.
Apple Senior Vice President of iPhone Software Scott Forstall wore a lab coat and safety goggles while demoing a science app for the iPhone at the WWDC in June 2009. Jobs, suffering from cancer, was on medical leave at the time. That year Apple kicked off the conference by unveiling the iPhone 3GS.
Jobs, looking alarmingly thin, introduced the iPhone 4 during his keynote address at the 2010 WWDC.
Jobs returned from another medical leave to deliver the WWDC keynote address on June 6, 2011, when he introduced Apple's iCloud storage system. The Apple co-founder died four months later.
Tim Cook gave his first WWDC keynote at the 2012 conference, where he announced new models of the MacBook Air and MacBook Pro laptops.
Apple CEO Tim Cook announced a handful of new products at WWDC 2013, including iTunes Radio, refreshed Macs and a preview of iOS 7.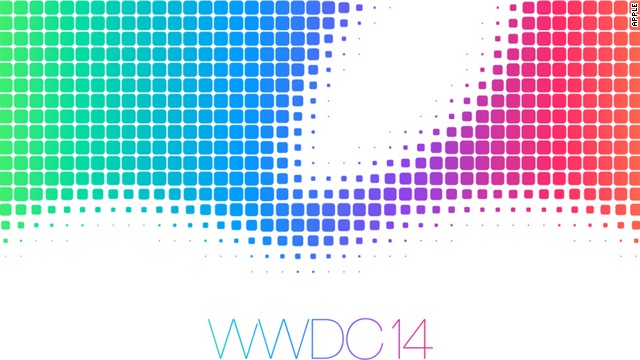 Highlights from Apple's WWDC
This decision marks another -- and almost definitely not the final -- chapter in the years-long fight between Apple and Samsung.
The two companies are embroiled in dozens of patent disputes in courts around the world. Apple has typically been the aggressor in alleging Samsung of "slavishly" copying aspects of its iPhone and iPad technology, though Samsung has levied a few patent infringement accusations of its own.
In August 2012, Samsung was found to have violated several of Apple's patents, and a jury ruled that Samsung owed Apple more than $1 billion in damages. U.S. District Court Judge Lucy Koh later said that the jury miscalculated the award, and about $450 million worth of those damages were reconsidered in a new trial.
Then, last November, a federal jury ordered Samsung to pay $290 million in damages on top of the $640 million in damages that Judge Koh upheld.
But it's not likely that decision is final, as both companies have appealed the original August 2012 ruling.
An appeal of Friday's ruling, too, is still possible -- from either party.
CNN's Anne Claire Stapleton and Joe Sutton contributed to this story.