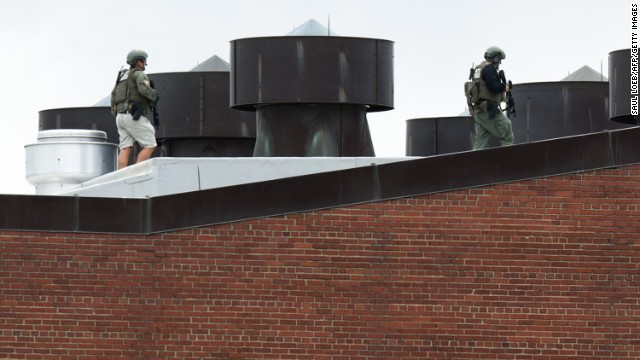 Police officers walk on a rooftop at the Washington Navy Yard on Monday, September 16, after a
shooting rampage
in the nation's capital. At least 12 people and suspect Aaron Alexis were killed, according to authorities.
Sandy Hook Elementary School
in Newtown, Connecticut, on December 14, 2012. Adam Lanza opened fire in the school, killing 20 children and six adults before killing himself. Police say he also shot and killed his mother in her Newtown home.
Connecticut State Police evacuate children from
James Holmes
pleaded not guilty by reason of insanity to opening fire July 20, 2012, at the Century Aurora 16 theater in Aurora, Colorado, during the midnight premiere of "The Dark Knight Rises." Twelve people were killed and dozens were wounded. Holmes is charged with 142 counts, including first-degree murder. His trial is scheduled to begin in February 2014.
Nidal Hasan
on Friday, August 23, 2013, of 13 counts of premeditated murder in a shooting rampage at Fort Hood, Texas. During the November 5, 2009 shooting, 13 people died and 32 were injured.
A military jury convicted Army Maj.
immigration center shooting
. Wong had been taking English classes at the center.
Jiverly Wong shot and killed 13 people at the American Civic Association in Binghamton, New York, before turning the gun on himself on April 3, 2009, police say. Four other people were injured at the
Michael McLendon's
10 victims. McLendon shot and killed his mother in her Kingston, Alabama, home, before shooting his aunt, uncle, grandparents and five more people. He shot and killed himself in Samson, Alabama, on March 10, 2009. McClendon left a note saying he put his mother "out of her misery."
Pallbearers carry a casket of one of
Virginia Tech
student Seung-Hui Cho went on a shooting spree on the campus in Blacksburg, Virginia, on April 16, 2007. Cho killed two people at the West Ambler Johnston dormitory and, after chaining the doors closed, killed another 30 at Norris Hall, home to the Engineering Science and Mechanics Department. He wounded 17 people before killing himself. It is the deadliest shooting rampage in U.S. history.
Mark Barton
walked into two Atlanta trading firms on July 29, 1999, and fired shots, leaving nine dead and 13 wounded, police say. Hours later police found Barton at a gas station in Acworth, Georgia, where he pulled a gun and killed himself. The day before Barton had bludgeoned his wife and his two children in their Stockbridge, Georgia, apartment, police say. The children's birth mother and grandmother had been murdered six years earlier in Alabama. Barton was questioned but never charged in that crime.
Columbine High School
in Littleton, Colorado, on April 20, 1999, armed with bombs and guns. The students killed 13 and wounded 23 before killing themselves.
Eric Harris, left, and Dylan Klebold entered
George Hennard
crashed his pickup through the plate glass window of Luby's Cafeteria in Killeen, Texas, on October 16, 1991, before fatally shooting 23 people and committing suicide.
James Huberty
shot and killed 21 people, including children, at a McDonald's in San Ysidro, California, on July 18, 1984. A police sharpshooter killed Huberty an hour after the rampage began.
Prison guard George Banks is led through the Luzerne County courthouse in 1985. Banks killed 13 people, including five of his children, in Wilkes-Barre, Pennsylvania, on September 25, 1982. He was sentenced to death in 1993 and received a stay of execution in 2004. His death sentence was overturned in 2010.
Officers carry victims across the University of Texas at Austin campus after Charles Joseph Whitman opened fire from the school's tower, killing 16 people and wounding 30. Police officers shot and killed Whitman, who had killed his mother and wife earlier in the day.
Howard Unruh, a World War II veteran, shot and killed 13 of his neighbors on September 5, 1949, In Camden, New Jersey. Unruh barricaded himself in his house after the shooting. Police overpowered him the next day. He was ruled criminally insane and committed to a state mental institution.
Worst mass shootings in U.S.
Worst mass shootings in U.S.
Worst mass shootings in U.S.
Worst mass shootings in U.S.
Worst mass shootings in U.S.
Worst mass shootings in U.S.
Worst mass shootings in U.S.
Worst mass shootings in U.S.
Worst mass shootings in U.S.
Worst mass shootings in U.S.
Worst mass shootings in U.S.
Worst mass shootings in U.S.
Worst mass shootings in U.S.
Worst mass shootings in U.S.
STORY HIGHLIGHTS
Mark O'Mara: Fatal shooting rampage in Santa Barbara latest to reflect U.S. violence problem
He says U.S. has vast number of shootings, and the tough part is what to do about it
Responsible gun owners don't want to gut 2nd Amendment, he says, but can't ignore problem
O'Mara: If gun owners don't allow reasonable flexibility, they may soon face over-restriction
Editor's note: Mark O'Mara is a CNN legal analyst. He is a criminal defense attorney who frequently writes and speaks about issues related to race, guns and self-defense in the context of the American criminal justice system. A version of this commentary appeared earlier this month. The opinions expressed in it are solely those of the author.
(CNN) -- Another week in America, another mass shooting.
This time the mayhem was at the hands of a drive-by shooter Friday night, firing at people in Santa Barbara, California. Six dead, 13 others injured, gunman suicide, police say. Officials called the man "severely mentally disturbed."
The rampage comes only weeks after police headed off a Minnesota teen's plans to shoot up his school. According to news reports, John David LaDue allegedly possessed an arsenal (which included homemade bombs) that he allegedly planned to use to slaughter as many students as he could at his high school in rural Minnesota.
Thanks to a civilian tip and good police work, we narrowly escaped a mass shooting then.
On Friday, we were not as lucky.
A friend of mine predicted that the United States would suffer probably 10 such shootings in 2014. I didn't want to believe him, but I knew it would be true.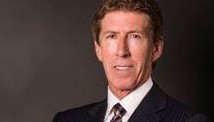 Mark O'Mara
It turns out we will suffer far more than 10. We've seen a shooting where an assailant targets multiple people somewhere in this country every week this year, according to the website Shootingtracker.com. Only a small number -- such as the recent FedEx shooting in Georgia, or those at Fort Hood, Texas, or Jewish facilities in Kansas -- will gain national attention.
We have a problem with gun violence in this country. I think this much is not in dispute. The real debate is this: What do we do about it? Unfortunately, most answers to this question involve greater governmental regulation and intrusion into our lives.
Americans are fiercely independent, sometimes to a fault, and we bristle at any effort seen as trampling our inalienable rights. But the freedoms guaranteed in our Constitution have never been unfettered. Each amendment in the Bill of Rights has spawned a legacy of case law that interprets, defines, refines and restricts our basic freedoms based on the values and needs of the people at the time.
Here are some examples:
The First Amendment -- our freedom of speech, of expression, of assembly -- is our most fundamental right, but even it is not unrestricted. No matter how strongly we feel, our words cannot be used to incite violence. They cannot be used to further terrorism. We cannot incite panic (shouting "fire" in a crowded theater). We are allowed our freedom of religion, yet we cannot force those religious beliefs on others.
The Fourth Amendment says we are secure in our home, and that the government cannot search and seize our effects and paper without probable cause. While we're free from improper government intrusion, the interpretation of probable cause has loosened over time.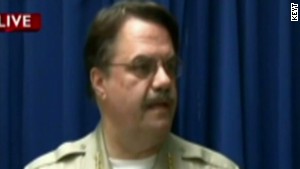 Police: Shooting a mass murder situation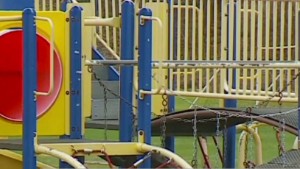 Cops: Teen was plotting a killing spree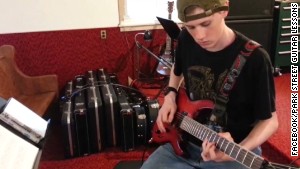 Police: Teen planned school massacre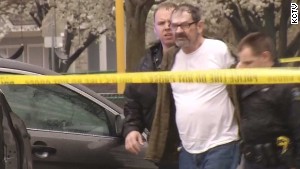 Officials: Shooting was a hate crime
We're free from government intrusion as long as we are not doing something illegal or something that would negatively affect our community. (I can live at peace in my home; I cannot do so with a meth lab.)
And of course we have amendments that ended slavery and granted universal suffrage.
The Constitution is not written in stone. It evolves as our society evolves. The Second Amendment is more complicated, however, because it deals with issues larger than freedom and oppression; it deals with life and death.
Buried in the Second Amendment is the right to self-defense, the very mechanism that allowed our Founding Fathers to win freedom from tyranny. Some argue it is the right that guarantees all other rights. Our forefathers wanted us to be able to protect ourselves against outside threats, and even from internal tyranny. They may have even intended us to be able to protect ourselves from each other.
It is a stretch to argue they intended guns to be so available, in such strength, that children, high-school populations and co-workers and law enforcement could be so easily slaughtered.
A gun in the hands of a law-abiding citizen is the perfect, unassailable instrument for self-defense and for the protection of one's family. To tell someone who is acting reasonably and rationally that they have to give up that right is unfathomable to the responsible gun owner. That's why gun rights advocates have such a negative response to any perceived restrictions on gun ownership: They know, without question, that they will only use their weapon properly.
But all too often guns are used improperly, without justification, with tragic results. While we have laws preventing convicted felons from legally owning guns, we live in a reality where even properly maintained guns wind up in the wrong hands, where the overly free commerce of firearms virtually assures that some of them will be used by people with criminal intentions.
Gun rights advocates often see a comment like that as an argument for further restriction on their use of weapons, but that's not the way I intend it. I myself am a responsible gun owner. I believe in the right to justified self-defense. I also believe that reasonable restrictions to assure that only law-abiding citizens can purchase firearms better prevents over-restriction of our Second Amendment.
Our Constitution is a resilient force, and our Bill of Rights has survived countless modifications and restrictions without the erosion of fundamental freedoms. Our Second Amendment right is no different: It can survive modification and restriction without the fear that it will vanish altogether.
Former New York Mayor Michael Bloomberg recently pledged $50 million to address gun issues. In the face of such a concerted effort, the failure of gun rights advocates to allow any reasonable flexibility to our right to bear arms could mean that it will eventually buckle under the weight of thoughtful opposition propelled to action by the next series of tragic and, unfortunately, inevitable mass shootings.
Follow us on Twitter @CNNOpinion.
Join us on Facebook/CNNOpinion.