STORY HIGHLIGHTS
Billionaires are reported to be interested in buying L.A. Clippers if team put up for sale
Newt Gingrich: The team should be sold as a nonprofit to the fans, like Green Bay Packers
He says sports teams are public in every way except their ownership
Gingrich: Public builds many stadiums, provides services, has big interest in teams
Editor's note: Newt Gingrich is a co-host of CNN's "Crossfire," which airs at 6:30 p.m. ET weekdays, and author of a new book, "Breakout: Pioneers of the Future, Prison Guards of the Past, and the Epic Battle That Will Decide America's Fate." A former speaker of the House, he was a candidate in the 2012 Republican presidential primaries. The opinions expressed in this commentary are solely those of the author.
(CNN) -- Even before the NBA announced it was banning Los Angeles Clippers owner Donald Sterling from the league for life, sports fans had begun speculating about which billionaire would swoop in to buy the team.
Rumors are swirling about the possible interest of "Magic" Johnson, Sean "Diddy" Combs and Oscar De La Hoya, each potential celebrity owner no doubt more popular than the incumbent. Or perhaps, it is said, a group of virtuous billionaires, the likes of Oprah Winfrey, Larry Ellison and David Geffen, will charitably unite to rescue the franchise for the City of Angels.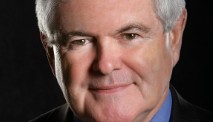 Newt Gingrich
Here instead is my modest proposal: Sell the team to the people, to thousands of fans themselves, as shareholders.
Then the Clippers would be owned not by a single incredibly wealthy patron whom we might admire or might detest, but by Americans of all races, ethnicities, religions, ages and backgrounds.
As a loyal fan of the Green Bay Packers (disclosure: My wife, Callista, and I own a single Packers share and our daughter Kathy and son-in-law Paul each have one, too), I have a particular attachment to this model of ownership for professional sports teams.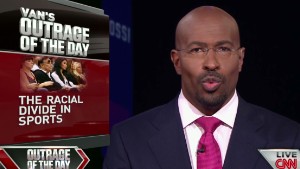 Jones: Racism extends beyond Sterling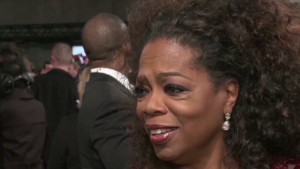 Celebrities lining up to buy Clippers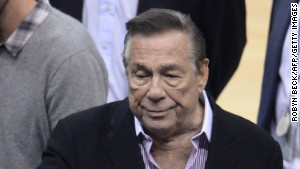 What if Sterling fights Clippers sale?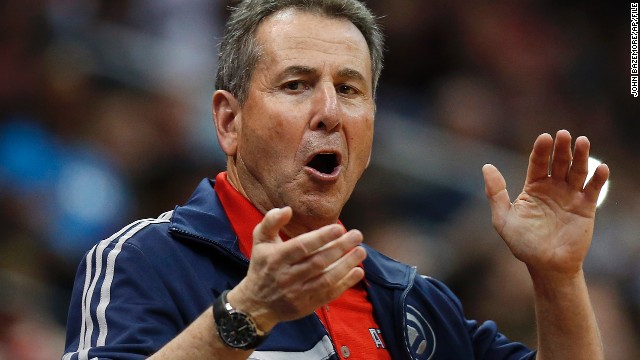 Atlanta Hawks controlling owner Bruce Levenson announced he will sell the team in light of an offensive email he sent. Levenson is not the first sports team owner to face the consequences of his actions:
The NBA's suspension and $2.5-million fine for Los Angeles Clippers owner Donald Sterling sent shockwaves through the sports world.
Bleacher Report has dubbed Mark Cuban the "King of NBA fines. The notoriously vocal Dallas Mavericks owner has been forced to pay more than $1.8 million in fines since he bought the team in 2000, many of them for colorful language and criticism of referees.
Former Cincinnati Reds owner Marge Schott was suspended from Major League Baseball in 1993 and 1996 for several controversial comments, among them racial epithets against players. In a 1996 interview, she said this about Adolf Hitler: "Everybody knows that he was good at the beginning, but he just went too far." She was forced to sell her controlling interest of the Reds in 1999.
Before the announcement about Sterling's suspension, Minnesota Timberwolves owner Glen Taylor was the only owner suspended in the NBA in 68 years. The league suspended Taylor in 2000 for a season after the Timberwolves made a secret deal with a star player to circumvent salary cap rules. Now, Taylor is chairman of the NBA board of governors, which Commissioner Adam Silver has asked to vote on stripping Sterling's ownership of the Clippers.
The NFL suspended San Francisco 49ers owner Eddie DeBartolo Jr. for his role in a racketeering scandal tied to riverboat casino licenses. DeBartolo pleaded guilty in 1998 to felony charges of failing to report an extortion case, according to Bleacher Report. By 2000 he was forced to cede control of the team to his sister.
As former Los Angeles Dodgers owner Frank McCourt's bitter divorce became a cloud over the franchise, his financial turmoil forced Major League Baseball to take over the day-to-day operations of the team in 2011. League Commissioner Bud Selig accused McCourt of "looting" the club of $190 million to fund an extravagant lifestyle. McCourt filed for bankruptcy later that year. During bankruptcy proceedings, McCourt agreed to sell the team under a bidding process.
The late New York Yankees owner George Steinbrenner was suspended from baseball for making illegal campaign contributions to Richard Nixon in 1974. He was banned for life in 1990 after paying a gambler $40,000 to get damaging information about a player, but Major League Baseball reinstated him three years later.
The NBA said Miami Heat owner Micky Arison had been fined in 2011 for posting about the league's collective bargaining process on Twitter. The amount of the fine was not disclosed, but several media reports said it was $500,000.
The NBA slapped Aubrey McClendon, partial owner of the Oklahoma City Thunder, with a $250,000 fine in 2007 after he told an Oklahoma newspaper that he hoped to move the team, then known as the Seattle SuperSonics, to Oklahoma.
The NBA fined former Los Angeles Lakers owner Jerry Buss $25,000 and suspended him for two games in 2007 after his conviction on a misdemeanor drunk driving charge. Buss died in 2013.
The outspoken CNN founder and former Atlanta Braves owner Ted Turner was suspended for a year in 1977 for negotiating a deal with a player who was under contract to play for the San Francisco Giants.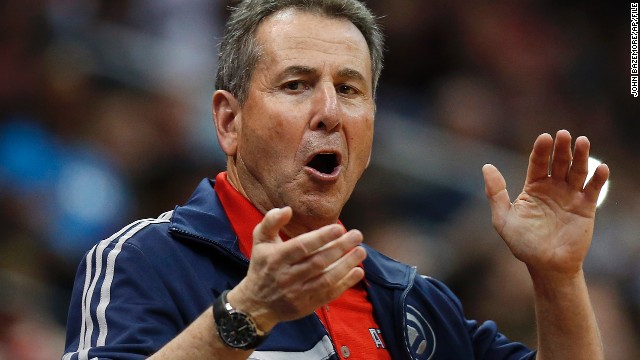 Team owners behaving badly
There is something strange about the prevailing model of teams as the ultimate billionaire's toy.
That's because a professional sports team often seems like a public institution. Its logo adorns every head on the street. The jerseys of its players are sold on every corner, its apparel in every airport gift store.
The mayor and the governor make frequent reference to its fortunes in their public appearances. They parade in ceremoniously to throw out the first pitch or to sit in judgment on the sidelines.
And the people, for their part, are outraged when the team doesn't perform well; they demand management changes as if management requires the consent of the entertained. And perhaps the people do have some claim: As taxpayers, they lavish financial assistance upon their team, pouring resources into public safety for the games and constructing the opulent stadiums their champions deserve. Because it is, after all, the people's team.
It is their team -- the fans' team -- in every regard except the one that matters. At the bottom of it all, it is really the billionaire's team -- an amateur, an enthusiast, whose whims, finances, prejudices and personal foibles can hold outsize influence on the fortunes of his or her franchise.
Clippers fans were reminded of that fact rather crudely this week. What better response than to fix it once and for all, by selling the team straight to the fans, as a not-for-profit like the Packers, with a board of directors, and a strong general manager and president? The right thing to do, I think, is to give it to the people. Green Bay, not billionaires, is the model.
Follow us on Twitter @CNNOpinion.
Join us on Facebook.com/CNNOpinion.