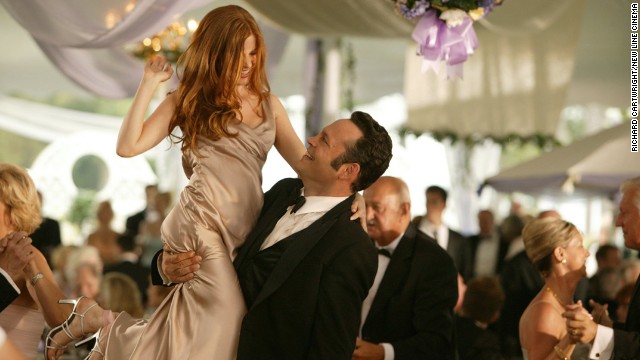 Everyone loves a good wedding movie -- especially when the guests are behaving terribly. Here are a few of our favorite faux pas from films. "
Wedding Crashers":
Vince Vaughn and Owen Wilson make a habit of crashing strangers' weddings, feasting on the freebies and occasionally making, uh, friends with tipsy bridesmaids such as Isla Fisher, left, in this 2005 comedy.
"Bride Wars": Sometimes the worst guest is your best friend. Kate Hudson, center left, and Anne Hathaway play battling Bridezillas whose weddings are inadvertently scheduled on the same day in this 2009 movie.
"Arthur": In this 2011 remake, Russell Brand reprises Dudley Moore's 1981 turn as a wealthy, hapless alcoholic who will do anything to sabotage his arranged marriage to a socialite, because he's in love with a working-class woman of whom his family does not approve.
"My Best Friend's Wedding": Speak now or forever hold your peace. And for the record now should be weeks, months or years before your longtime crush's wedding to someone else. In this 1997 comedy, Julia Roberts plays a woman who chooses to ignore this advice and realizes she's in love with her male best friend at a most inconvenient time.
"The Hangover": What's the worst thing a best man could do? Lose the groom right before the wedding, leaving the bride-to-be (Sasha Barrese) and her parents (Jeffrey Tambor and Sondra Currie) at a loss. This 2009 box-office smash (which spawned two sequels) retraces the steps of a party of bachelors, played by Bradley Cooper, Ed Helms and Zach Galifianakis, who can't find the groom (Justin Bartha) after a wild night in Vegas.
"Bridesmaids": In this 2011 comedy, maid of honor Annie (Kristin Wiig, far right) hits a rough patch right before the wedding of best friend Lillian (Maya Rudolph, second from right) and accidentally sabotages everything from the dress fitting to the bachelorette party. Her increasingly erratic behavior strains her friendship with the overwhelmed bride until she's fired from the wedding -- and her friendship.
"Bachelor Party": In this 1984 flick, Tom Hanks plays a good-guy bachelor taken aback when his friends throw him the debauched evening of a lifetime -- complete with some very adult entertainment.
"The Wedding Singer": When's a horrible time to meet your soul mate? When you're about to get married to someone else. In this 1998 comedy, Adam Sandler plays a wedding singer with a star-crossed crush on a bride-to-be (Drew Barrymore).
"Rachel Getting Married": A bride (Rosemarie DeWitt, second from right) has enough to worry about without wondering if her sister (Anne Hathaway, left), freshly released from rehab, is going to spoil the wedding day with her bad behavior in this 2008 film.
"The Wedding Planner": Yes, the groom (Matthew McConaughey) is adorable in this 2001 romantic comedy, but a wedding planner (Jennifer Lopez) ought to know better than to fall for a client. But then where would the fun be?
"American Wedding": The "American Pie" gang has grown older and graduated to wedding cake in this 2003 sequel, but that doesn't mean they've grown up. At the nuptials of Michelle and Jim (Alyson Hannigan and Jason Biggs), messy antics ensue. (And yes, Stifler's mom makes quite a splash.)
Bachelorette: A tip -- frenemies don't make good bridesmaids. In this 2012 film, Isla Fisher, left, Lizzy Caplan, center, and Kirsten Dunst are members of the wedding party of a woman they used to taunt in high school, and find that little has changed.
"Runaway Bride": Bridesmaids aren't the issue at Maggie Carpenter's (Julia Roberts) nuptials -- it's her inability to show up at the altar at her own wedding in this 1999 romantic comedy.
"The Five-Year Engagement": Both bride (Emily Blunt) and groom (Jason Segel) are potential no-shows at the altar over the course of a long engagement and behave pretty awfully along the way in this 2012 comedy.
Movie wedding guests behaving badly
Movie wedding guests behaving badly
Movie wedding guests behaving badly
Movie wedding guests behaving badly
Movie wedding guests behaving badly
Movie wedding guests behaving badly
Movie wedding guests behaving badly
Movie wedding guests behaving badly
Movie wedding guests behaving badly
Movie wedding guests behaving badly
Movie wedding guests behaving badly
Movie wedding guests behaving badly
Movie wedding guests behaving badly
Movie wedding guests behaving badly
STORY HIGHLIGHTS
Author Jen Doll has been to many, many weddings and learned something from each one
Weddings are about the couple, of course, but guests play a huge role in how the day goes
Be honest with yourself about how you are feeling, and get in a good frame of mind to attend
Have fun, but don't forget to to eat or to drink all the water you can — or regret it later
(CNN) -- My book, "Save the Date: The Occasional Mortifications of a Serial Wedding Guest," chronicles my life through the many weddings I've attended, from the nuptials of distant relatives I witnessed at the age of 8 while wearing a ruffled lavender dress, to a far more recent event at which I wore red silk and suede pumps and accompanied a new boyfriend.
More important than my age and attire, though, are the experiences I've had and what they've taught me about love, friendship, myself, and (not least) being a wedding guest. Here's what I've learned.
1. Weddings are not just about the couple getting married. 
Make no mistake, the lovely twosome about to wed are who you're there for; this event is the reason you took three days off work and put $800 on your credit card. But no modern wedding would be complete without a group of friends and family there to support, cheer on, and sometimes roast the happy couple.
In the wedding ecosystem, what keeps everyone grooving out on the dance floor, clinking glasses with forks and weeping happy tears are the strong interrelationships between the people there. A wedding wouldn't be a wedding without the guests.
2. You can say no to a wedding without saying no to a friendship. 
I wish someone would have told me this early on in my wedding-going life, I might have saved a bit of cash. There are times when it simply doesn't make sense to go to a wedding, for your own personal reasons: finances, lack of vacation days, familial obligations, state of mind. But this doesn't necessarily mean the end.
A few years ago, some very good friends decided to marry in India. I'd just started a new job and couldn't afford the time off or the cost of the trip. So I said no, and, months later, got to attend their legally binding U.S. ceremony at City Hall in Manhattan. As my dad told me when I interviewed him for "Save the Date": "It's the journey, not the destination." That's what matters in a friendship, too. It's not the one day, it's all the days.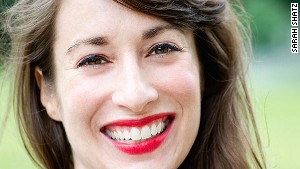 Author Jen Doll
3. Give the gift you want to give.
This is a controversial statement, but I'm standing by it — with some caveats. If you know the marrying couple well and the gifts on the registry seem impersonal and you have an idea for a present you know they'll love, by all means, do it.
"It's the thought that counts" should apply to everyone in receipt of a gift, including people getting married. You can also include a gift receipt, just in case.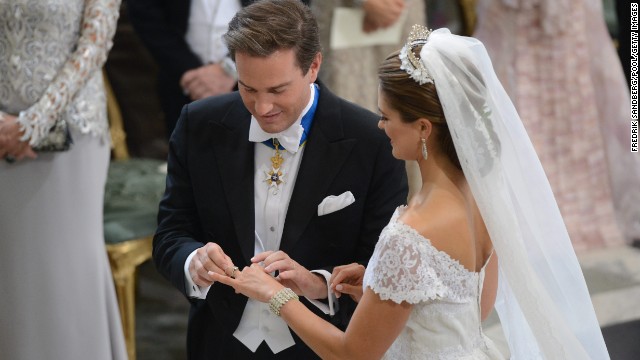 Royals! They're just like us except...no. They're not like us at all. Take a peek at some of the most storied royal weddings from the past 60 years. Princess Madeleine of Sweden and Christopher O'Neill exchange rings during their wedding ceremony in Stockholm on June 8, 2013.
Princess Charlene of Monaco and Prince Albert II of Monaco leave the religious ceremony at the Prince's Palace on July 2, 2011 in Monaco. The Roman-Catholic ceremony follows the civil wedding which was held in the Throne Room of the Prince's Palace of Monaco on July 1.
Britain's Prince William and his wife Kate, Duchess of Cambridge, accompanied by her maid of honor Pippa Middleton leave after the wedding service in Westminster Abbey in central London on April 29, 2011.
Prince Frederik and Mary Donaldson married in Copenhagen, Denmark on May 14, 2004.
Wedding of Prince Laurent of Belgium and Claire Coombs on April 12, 2003 in Brussels, Belgium.
Jordanian Crown Prince Abdullah and his wife Rania on their wedding day in Amman on June 10, 1993.
The newly wed Prince Andrew, the Duke of York and his wife Sarah Ferguson, the Duchess of York, wave to crowds July 23, 1986 from the balcony of Buckingham Palace in London while Queen Elizabeth II and Queen Mother look on.
Lady Diana and Prince Charles wed on July 29, 1981. Here the prince and princess (wearing a David Emanuel wedding dress, leave St. Paul's Cathedral.
HRH Princess Anne and captain Mark Phillips stand together during their wedding service at Westminster Abbey in November 14, 1973.
The newly-wed Princess Margaret, the younger sister of Britain's Queen Elizabeth II, leaves hand in hand with her husband the photographer Antony Armstrong-Jones London's Westminster Abbey on their wedding day May 6, 1960. Armstrong-Jones was later made Earl of Snowdon. When the marriage was officially ended two years later, Margaret became the first royal to divorce since Henry VIII in the 16th century.
Queen Elizabeth II, as Princess Elizabeth, and her husband the Duke of Edinburgh, styled Prince Philip in 1947, on their wedding day. She became queen on her father King George VI's death in 1952.
Prince Rainier III marries actress Grace Kelly in a cathedral in Monaco on April 19, 1956.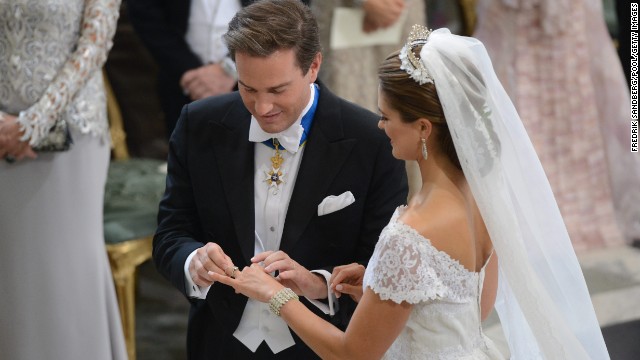 Taking the royal plunge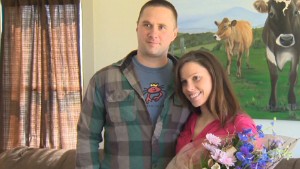 Military couple wins $70K wedding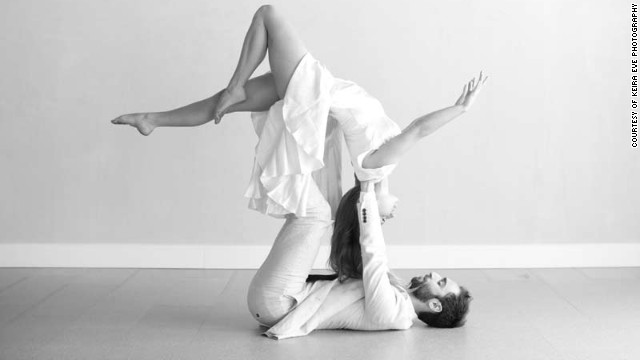 Kelsey and Isaac: June 23, 2012, in the backyard of Kelsey's yoga teacher in Orem, Utah
Tessa and Ashoke: August 3, 2013, in Sonoma, California, at Cornerstone Gardens
James and Aubrey: November 19, 2011 at their friend's ranch in Round Top, Texas
Shenae and Josh: May 2013 in a small garden
Chi and Jesse: October 6, 2012, in New York City
Zahra and Vincent: April 2013 in Washington, D.C.
Kara and Thomas: August 11, 2012, at Kara's family's home in Rockport, Maine
Maggi and Alex: June 29, 2013, at a converted barn next to a pond in Saugerties, New York
Amy and Carter: September 10, 2011, at their Traverse City, Michigan, home, which is a 100-year-old farmhouse
McKenzie and Jamie: June 2012 on a farm they rented (See more at Elle.com)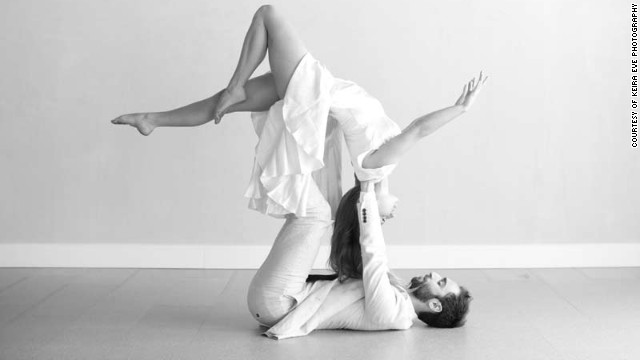 They did 'I do' their way
4. No date is better than any date.
It can seem tempting (particularly in later years when people are beginning to pair up) to grab the nearest available sir or madam and ask them to attend the wedding with you. Consider that move carefully. Just because someone is able to put on a suit and tie and sit at a table does not mean you want him there for what's bound to be an emotional moment in a dear friend's life (and possibly yours, too).
It's really freeing to go to a wedding by yourself, to know you can do it, and not have to take care of a date who may not know anyone else there. It's even better not to go to a wedding with a person you hardly know, who ends up behaving poorly.
5. Open bars are not your enemy, but open tequila-shot bars might be.
Enjoy the signature cocktails and the refills of good white wine, but be careful. Know your limitations, even as they seem to grow farther away the more you drink.
Drink water between every glass of something stronger, or just make sure to drink water. And if there's a tequila bar set on the cliffs at a destination wedding in Jamaica, limit yourself to one shot, lest things get too murky.
6. Eat.
One of the most obvious things a person should do is eat the food provided. After all, the couple has gone to the trouble of choosing it. But weddings can be full of so many things to see and people to talk to and all of a sudden they're playing "All the Single Ladies" and you just want to get up and dance and where's that cute guy again, the one who was making goo-goo eyes at you from table 13?
Only later, you may realize that you don't feel so well, what with the signature cocktails and the fact that all you ingested was a couple bites of the salad they served before the main course. And you end up back in the hotel room, eating Cheetos or a granola bar or an old, bruised apple from the bottom of your duffel bag, making goo-goo eyes at no one but yourself. So eat.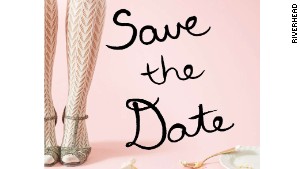 Save the Date: The Occasional Mortifications of a Serial Wedding Guest
7. Don't flirt with the staff.
This can seem tempting. They are so nice! They are serving you, giving you whatever you need, before you even know you need it! Note: They are paid to do this. This does not mean they want to be your friend, nor your new boy- or girlfriend. They are doing a job. So treat them professionally and kindly, and go flirt with someone else.
8. Do flirt with other (single!) people.
This is part of the fun of a wedding! But make sure they are single, because sometimes, even at weddings, people don't tell you this right off the bat (trust me, I know). Also make sure that they are not a relative of the bride or groom or a person with whom it would be very awkward or potentially disastrous for you to flirt ... the bride's dad, for instance.
If the bride or groom has highly recommended a particular person to you as a hook-up, you are free to go for that person or ignore him or her completely in favor of another. You don't have to do everything they say, just because it's their wedding day.
9. Your feelings are legitimate, whatever they may be.
Depending on where you are in your life, you may not be attending the event with the most positive, rose-colored-glasses vibe. You might feel downright crappy about love, relationships or what you see as a lack of success. If you feel that way, acknowledge it and hang out with it for however long you need. Go to yoga, get a massage, buy a great new dress, go on a 5-mile run, watch a "Law & Order" marathon, or whatever it is that you do to treat yourself before you go to this event.
But once you're there, try your best to be in the moment. You may find that when it's all over, you'll go home feeling a lot better. And if you don't, you can wake up the next day and try again.
Don't miss out on the conversation we're having at CNN Living.
Follow us on Twitter
and
Facebook
for the latest stories and tell us what's influencing your life.
10. Honesty really is the best policy — including to yourself.
Above all, be real. Let yourself feel what you feel. If you have something to tell the bride or groom before they get married, do it, with kindness and honesty. But do it weeks or months before the ceremony or reception — not minutes!
Also be honest about what this day means, how you would like to celebrate the people you are there for and how you would like to celebrate it for yourself. If you mess up, to yourself, to anyone, apologize.
11. There is no such thing as a perfect day.
Something will go wrong; these meticulously arranged parties with numerous guests are chock-full of opportunities for just about anything to go a little bit awry. But the only thing that can really go wrong is letting whatever goes wrong ruin the day — and this goes for the marrying couple as well as the guests.
Take what happens in stride. This is only one day; the couple have the rest of their life together, and you have the rest of your friendship life with them, too. Plus, often the things that happen that no one planned for are the things that make a wedding most memorable, and the things you'll all still be laughing about 20 years from now.
Learn more about the author at jendoll.com.