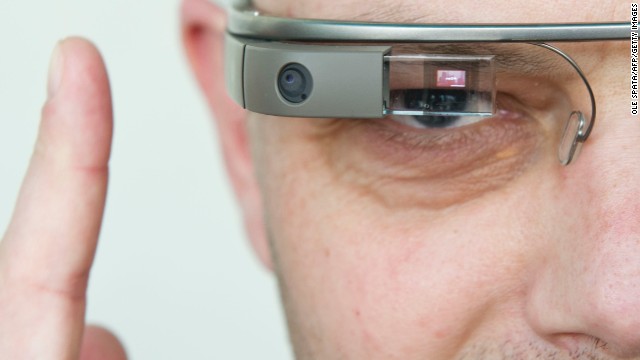 The future will be bright in all those augmented realities.
Google Glass
is the wearable computer that responds to voice commands and displays information on a visual display.
Studio Roosegaarde
have developed a sensual dress called Intimacy 2.0 together with designer
Anouk Wipprecht
. Made of leather and smart e-foils, it 'explores the relationship between technology and intimacy'. The high-tech panels are stimulated by the heartbeat of the wearer. Initially opaque or white, they become increasingly transparent when exposed to an electric current -- in this case a beating heart.
The dress that turns transparent when the wearer is aroused. Would you try it? Dutch design collective
Sensoree
. Based on the technology of a classic lie detector test, it interprets emotions and displays mood instantly as an interactive light display. Blue means relaxed and red is nervous or angry.
We might shout less at one another in the future, as it looks like we'll be wearing our hearts on our sleeves. Another garment that displays your emotions to the world is the GER Mood Sweater, by design lab
Adika Titut Triyugo
. They are equipped with a pair of rotary cleaners on the sole of each shoe and a LED display on top that indicates battery life and cleaning progress. So be a trooper and go vacuum.
Rather than bringing dirt into your house, these shoes will clean it up. Looking like something out of Star Wars, the FOKI vacuum shoes are a concept from Indonesian product designer
Hövding
. A Swedish creation, the Hövding is an "airbag for cyclists". It's worn as a collar and only expands into a full helmet if you have an accident.
It's a love/hate thing. The cycling helmet can save your life, but it doesn't look good and tends to ruin your hair. Thankfully the future offers a solution -- the
Lark Pro
's vibrating alarm bracelet, you can slip out of bed quietly without waking your partner. It's also designed to help insomniacs improve their sleeping patterns, by picking the optimal time in a sleep cycle to wake a user up.
The future is all about leading a stress-free life and having all the solutions for all problems at hand. Literally. For example, if you wear
Anouk Wipprecht
, the dress can suddenly visually obliterate itself through the emission of a cloud of smoke. Ambient clouds of smoke are created when the dress detects a visitor approaching, thus camouflaging itself within it's own materiality. Perfect if you are a fashionable socialite AND a misanthrope.
Don't like strangers approaching you? Then the Smoke Dress is a must-have. Designed by
NFC Ring
, a UK-based Kickstarter project created by John McLear, to unlock doors, share pictures, share social network links, unlock phones and much more. Just fist-bump your phone or tablet or use an open-palm gesture to transfer the information. And it never needs charging. Booya!
One ring to rule them all! Use the
GalaxyDress by CuteCircuit
is embroidered with 24,000 full color LEDs, and is believed to be the largest wearable display in the world. The LEDs are extra-thin, flexible and hand embroidered on a layer of silk. Fabulous darling!
Shine bright like a diamond ... or be the star at futuristic rave parties. The
Misfit Shine necklace
comes in. It's a physical activity tracker that you can hang around your neck, or put wherever your want. The Shine's 12 dots represent your daily activity goal.
Doing exercise without monitoring yourself be rare in the future of wearable technology. And wearing a giant watch that counts your steps is so 2012. That's where the
LumiDress.
Made up of ultra-thin optical fibers woven together with other synthetic fiber this dress will light up the night.
Glow in the dark with the
Philip's Design
interacts with and predicts the wearer's emotional state by changing colors. A beautiful white can turn into a relaxed blue. Philip's dresses are made from high-tech materials and are still in the concept phase.
This concept dress called Bubelle by
Diffus
has created the Climate Dress. It's laced with hundreds of small LEDs that will respond to greenhouse gases. They will pulse slowly when the levels are normal and flash rapidly in highly polluted areas.
In the future, your dress might advise you to skips that romantic walk through the fields. It might tell you that the area's greenhouse gas levels are too high. Danish design company
Heapsylon
have come up with sensor-equipped textile that couples with an activity tracker to identify injury-prone running styles. Then, using a simple app, it coaches the runner to reduce those tendencies.
Thanks to all those gadgets you can attach to your body, there will soon be no excuse not to exercise. And to avoid injuries in the future where everyone will jog to work, Sensoria Socks by
Eyeing you up
20 wearable technologies of the future
Don't sweat it
Dirt Vader
Impact on the future
Sweet vibrations
Smokin' hot
What's your poison?
Fist-Bump your phone
Light me up!
Track it down
Shine on
Emotidress
Climate control
Safety sock
STORY HIGHLIGHTS
What effect will wearables have in the workplace?
Dr Chris Brauer's team has found some "startling" results
Productivity of those wearing wearables increased by 8.5%
Job satisfaction increased by 3.5% but alertness fell by 9%
Editor's note: Dr Chris Brauer is a senior lecturer in the Institute of Management Studies and Director of the Human Cloud at Work research project at Goldsmiths, University of London in collaboration with Rackspace, the open cloud company. Follow him on Twitter.
(CNN) -- We know how wearable tech can enhance our fitness lives; some of us use it to track our diets and even record our daily entertainment choices; but there's evidence that its most significant application is yet to come: the workplace.
The Human Cloud at Work is an experimental design research collaboration between the Institute of Management Studies (IMS) at Goldsmiths, University of London and Rackspace, the open cloud company -- assessing the impact of wearable technologies on productivity and performance in the workplace.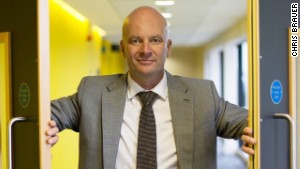 Dr Chris Brauer
During a month-long preliminary study participants were equipped with three devices: the GENEActiv high-velocity accelerometer wristband, which measures movement and activity; the NeuroSky Mindwave portable biosensor EEG, which monitors brain activity; and the LUMOback posture and activity coach.
Initial results show that productivity of those using the wearable tech increased by 8.5% and job satisfaction by 3.5%. We're in the process of increasing our sample size and study duration to assess the longer-term implications of these findings.
However, while it'll be interesting to see how individual workers harness wearable tech to improve their performance, its the organizations themselves that -- in my view -- stand to benefit most if the technology is broadly adopted in the workplace.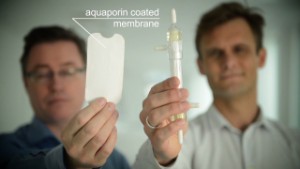 Making sea water drinkable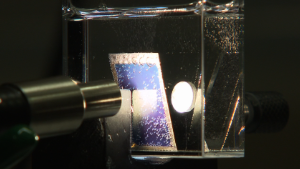 Artificial leaf mimics nature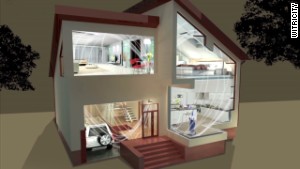 Is wireless electricity within reach?
Why? It's all about the data.
Consider this: using just machine data gathered from the three wearable devices it's possible to develop rich behavioral and lifestyle profiles of individuals and/or employees. How might an employer use this information to make better company decisions?
Let's look at "Chloe", a randomly selected and anonymized participant in our research. Using her wearable device data we learn her mid-sleep time is 3:45am, in the later quartile suggesting she is in her 20s.
In sleep profiling she is an Owl, not a Lark, with an active social life but not a party animal. Chloe is a conscientious individual, physically active but not a gym bunny, she lives close to work with a short commute of 90 minutes from waking, has no children, above average long daytime sedentary periods indicating potential future health risk, below average focus/concentration levels, and at her most productive on days when she has evening social events planned with friends.
This behavioral data from her wearables can empower Chloe. She can develop a biometric CV and demand a work environment be optimized for her from environmental design to working hours. She can schedule her big pitch meetings on afternoons when she knows she will be most productive. And she can choose a job that aligns with her lifestyle, health and well being aspirations, and productivity and performance expectations.
Of course organizations implementing software and cloud innovations can harness the power of the data as well. Some employers could have real-time executive dashboard resource allocation systems that will recommend a CEO assign Chloe to a big pitch meeting that afternoon instead of Peter because Peter is in the midst of a particularly poor productivity cycle and Chole had way above average sleep quality the night before and her sleep quality is strongly and positively correlated with her job performance.
This is a particularly rosy interpretation of how this data will be used.
Dr Chris Brauer
And if this decision wins the contract, can you blame them? They are, after-all, paying the salaries of Chloe and Peter to deliver results at work. Peter isn't put under undue pressure to perform when he has other priorities and considerations in his life and Chloe is only asked to step-up when she is optimally conditioned to perform at her highest level.
This is a particularly rosy interpretation of how this data will be used. Around the world, as in so many areas of emerging technology, regulatory and policy frameworks are struggling to adapt to the rapid emergence of wearables in the workplace. Handling behavioral data like that used to profile Chloe entail responsibilities that will lie with self-regulating organizations who will need to work within a social contract to collect and use this type of data sensitively and appropriately.
Read more from Make, Create, Innovate:
Forget wearable tech, embeddable implants are already here
Feeling glum, happy, aroused? New technology can detect your mood
Forget text messaging, the 'oPhone' lets you send smells
The opinions expressed in this commentary are solely those of Dr Chris Brauer.