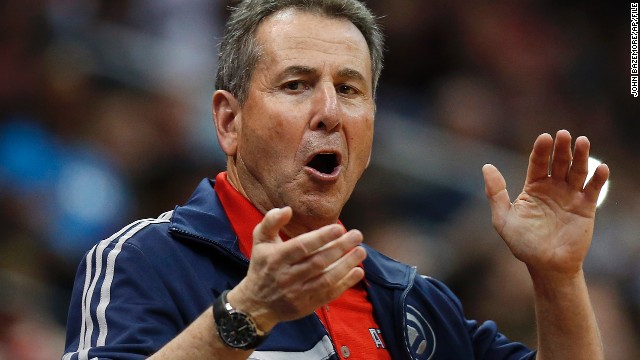 Atlanta Hawks controlling owner
Bruce Levenson
announced he will sell the team in light of an offensive email he sent. Levenson is not the first sports team owner to face the consequences of his actions:
The NBA's
dubbed Mark Cuban the "King of NBA fines.
The notoriously vocal Dallas Mavericks owner has been forced to pay more than $1.8 million in fines since he bought the team in 2000, many of them for colorful language and criticism of referees.
Bleacher Report has
Former Cincinnati Reds owner Marge Schott was suspended from Major League Baseball in 1993 and 1996 for several controversial comments, among them racial epithets against players. In a 1996 interview, she said this about Adolf Hitler: "Everybody knows that he was good at the beginning, but he just went too far." She was forced to sell her controlling interest of the Reds in 1999.
Before the announcement about Sterling's suspension, Minnesota Timberwolves owner Glen Taylor was the only owner suspended in the NBA in 68 years. The league suspended Taylor in 2000 for a season after the Timberwolves made a secret deal with a star player to circumvent salary cap rules. Now, Taylor is chairman of the NBA board of governors, which Commissioner Adam Silver has asked to vote on stripping Sterling's ownership of the Clippers.
suspended San Francisco 49ers owner Eddie DeBartolo Jr.
for his role in a racketeering scandal tied to riverboat casino licenses. DeBartolo pleaded guilty in 1998 to felony charges of failing to report an extortion case, according to Bleacher Report. By 2000
he was forced to cede control of the team to his sister
.
The NFL
The NBA said Miami Heat owner Micky Arison had been fined in 2011 for posting about the league's collective bargaining process on Twitter. The amount of the fine was not disclosed, but several media reports said it was $500,000.
The NBA slapped Aubrey McClendon, partial owner of the Oklahoma City Thunder, with a $250,000 fine in 2007 after he told an Oklahoma newspaper that he hoped to move the team, then known as the Seattle SuperSonics, to Oklahoma.
The NBA fined former Los Angeles Lakers owner Jerry Buss $25,000 and suspended him for two games in 2007 after his conviction on a misdemeanor drunk driving charge. Buss died in 2013.
The outspoken CNN founder
and former Atlanta Braves owner Ted Turner was suspended for a year in 1977 for negotiating a deal with a player who was under contract to play for the San Francisco Giants.
Team owners behaving badly
Team owners behaving badly
Team owners behaving badly
Team owners behaving badly
Team owners behaving badly
Team owners behaving badly
Team owners behaving badly
Team owners behaving badly
Team owners behaving badly
Team owners behaving badly
Team owners behaving badly
Team owners behaving badly
STORY HIGHLIGHTS
Basketball audiences are disproportionately black, TV surveys show
Sponsors were already pulling away from the NBA after Don Sterling's racist remarks
"Market-driven morality" can influence corporate behavior, professor argues
(CNN) -- Don Sterling's punishment for his racist remarks was swift and severe.
It may also be good for business, according to several experts.
The owner of the Los Angeles Clippers was slapped with a lifetime ban by the commissioner of the National Basketball Association on Tuesday.
The blow came after tapes were leaked of him telling his girlfriend he didn't approve of her posting pictures of herself online with black people, adding that he didn't want her bringing them to games.
Sterling admits that he made the comments, NBA Commissioner Adam Silver said in announcing that he planned to fine Sterling $2.5 million and force him to sell his team.
On the recording, Sterling's girlfriend V. Stiviano pushes back, asking Sterling if he realizes that his players are black. (Through her lawyer, she denied leaking the tape to the media, but said the recording was genuine.)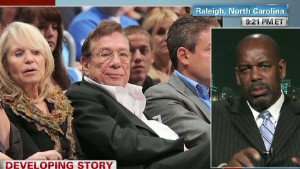 Is forcing Sterling to sell too harsh?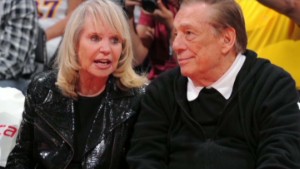 Could the Sterling family keep the Clippers?
Stiviano has a point. More than three-quarters of pro basketball players are black, according to a 2013 report by the Institute for Diversity and Ethics in Sport at the University of Central Florida.
Perhaps equally important, basketball fans are disproportionately black, research shows -- which means that racist remarks could hurt the sport's bottom line.
Some 45% of television audiences for basketball are black, according to 2013 Nielsen research.
That's much higher than for other major U.S. sports. About 15% of NFL fans, 9% of baseball fans and 3% of hockey fans are black, Nielsen research shows. The country as a whole is just over 13% black, the U.S. Census Bureau says.
"There is a significant market segment of African-Americans who identify with the NBA and NBA players," said Simon Chadwick, a professor of sports business strategy and marketing at Coventry University in England.
The owners aren't going to do anything until it hits their bottom line...
Simon Chadwick, professor of sports business, Coventry University
And it's not just about the fans turning their back on a sport, he said.
Sponsors were also beginning to distance themselves from the Clippers.
The auto company CarMax and the airline VirginAmerica both announced they were ending sponsorship of the team, as did State Farm Insurance, the second-largest NBA advertiser, according to Nielsen.
CarMax specifically took a stance against racism in its statement Monday cutting off its sponsorship.
"CarMax finds the statements attributed to the Clippers' owner completely unacceptable. These views directly conflict with CarMax's culture of respect for all individuals. While we have been a proud Clippers sponsor for nine years and support the team, fans and community, these statements necessitate that CarMax end its sponsorship," the company said.
And it could have gotten much worse, sports marketing expert Robert Tuchman said.
"It would have destroyed sponsorship not only with the Clippers, but with the NBA. There is no way any of these major brands would be associated with a league where this is one of the owners," said Tuchman, the president of Goviva.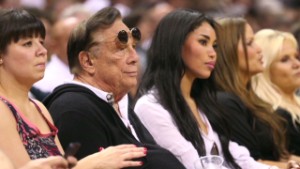 What's next for Donald Sterling?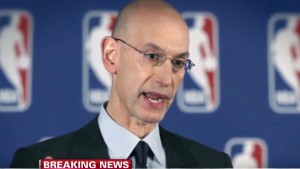 NBA reacts to Sterling's lifetime ban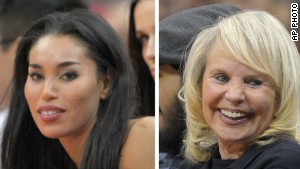 A look at Donald Sterling's women
That's what prompted the league to act, he said.
"The owners aren't going to do anything until it hits their bottom line, as much as they dislike" the kind of comments Sterling made.
Chadwick calls this "market-driven morality."
"It's not like reading the Bible," he said. "Essentially corporations are looking at markets, looking at their consumers, and if being associated with a racist, a sexist, a dog fighter is bad business, they increasingly are making commercial decisions on that basis."
"Commercial partners had already expressed their willingness to bail. Adam Silver did what he thought was right for the fans, for the customers, but also for the commercial partnerships that were in place," said Chadwick.
"Market-driven morality" is much more advanced in North America than elsewhere in the world, he argued, contrasting the reaction to Sterling's comments with European soccer's failure to stamp out racist abuse of players by fans.
The same weekend that Don Sterling's remarks became public, a banana was thrown at Barcelona soccer star Dani Alves. The racist insult is thought to compare black players to monkeys.
Adam Silver did what he thought was right for the fans, for the customers, but also for the commercial partnerships that were in place.
Simon Chadwick, professor of sports business, Coventry University
Alves made a joke of it, picking up the banana and eating it, and a Twitter campaign sprang up in his support, led by his teammate, Brazilian soccer star Neymar.
But there was no top-down response from Spain's La Liga or world football's governing body, FIFA.
FIFA's long-time head, Sepp Blatter, has been accused by critics of not taking racism seriously enough.
He suggested in 2011 that racist incidents should be resolved with a handshake, and last year argued against punishing teams for racist behavior by their fans.
"Can we bring an end to violence or racism by docking points or relegating a team? Or would such measures lead people to come to games to get the match abandoned," Blatter said in a speech in April 2013 at a meeting of the company Early Warning System, with which FIFA works to fight against match-fixing.
"We should do all we can but there's a risk that if we have matches replayed or if we punish clubs on the sporting front, it will open the door to hooligan groups who will come to deliberately cause trouble."
Blatter tweeted support for Adam Silver and the NBA on Wednesday.
But the NBA's response to Sterling could put pressure on him to act more decisively, Chadwick said.
"With the World Cup coming up, it really commits Blatter to taking action," he said of the global soccer tournament that starts in Brazil in June. "Sepp Blatter could do this. However, I don't think it's just a moral decision, it's a business decision too."