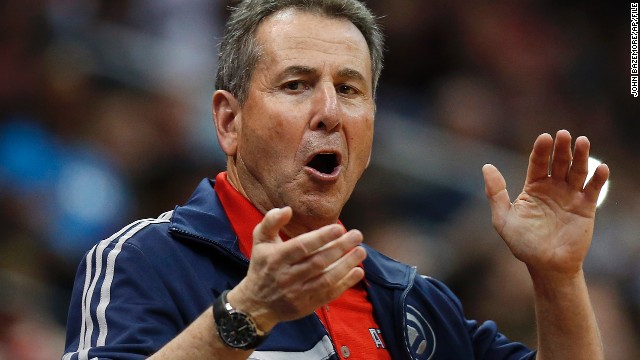 Atlanta Hawks controlling owner
Bruce Levenson
announced he will sell the team in light of an offensive email he sent. Levenson is not the first sports team owner to face the consequences of his actions:
The NBA's
dubbed Mark Cuban the "King of NBA fines.
The notoriously vocal Dallas Mavericks owner has been forced to pay more than $1.8 million in fines since he bought the team in 2000, many of them for colorful language and criticism of referees.
Bleacher Report has
Former Cincinnati Reds owner Marge Schott was suspended from Major League Baseball in 1993 and 1996 for several controversial comments, among them racial epithets against players. In a 1996 interview, she said this about Adolf Hitler: "Everybody knows that he was good at the beginning, but he just went too far." She was forced to sell her controlling interest of the Reds in 1999.
Before the announcement about Sterling's suspension, Minnesota Timberwolves owner Glen Taylor was the only owner suspended in the NBA in 68 years. The league suspended Taylor in 2000 for a season after the Timberwolves made a secret deal with a star player to circumvent salary cap rules. Now, Taylor is chairman of the NBA board of governors, which Commissioner Adam Silver has asked to vote on stripping Sterling's ownership of the Clippers.
suspended San Francisco 49ers owner Eddie DeBartolo Jr.
for his role in a racketeering scandal tied to riverboat casino licenses. DeBartolo pleaded guilty in 1998 to felony charges of failing to report an extortion case, according to Bleacher Report. By 2000
he was forced to cede control of the team to his sister
.
The NFL
The NBA said Miami Heat owner Micky Arison had been fined in 2011 for posting about the league's collective bargaining process on Twitter. The amount of the fine was not disclosed, but several media reports said it was $500,000.
The NBA slapped Aubrey McClendon, partial owner of the Oklahoma City Thunder, with a $250,000 fine in 2007 after he told an Oklahoma newspaper that he hoped to move the team, then known as the Seattle SuperSonics, to Oklahoma.
The NBA fined former Los Angeles Lakers owner Jerry Buss $25,000 and suspended him for two games in 2007 after his conviction on a misdemeanor drunk driving charge. Buss died in 2013.
The outspoken CNN founder
and former Atlanta Braves owner Ted Turner was suspended for a year in 1977 for negotiating a deal with a player who was under contract to play for the San Francisco Giants.
Team owners behaving badly
Team owners behaving badly
Team owners behaving badly
Team owners behaving badly
Team owners behaving badly
Team owners behaving badly
Team owners behaving badly
Team owners behaving badly
Team owners behaving badly
Team owners behaving badly
Team owners behaving badly
Team owners behaving badly
STORY HIGHLIGHTS
LZ: It's hypocrisy for NAACP to join groups in calling out NBA's former tolerance of Sterling
Group's L.A. chapter accepted money from him, was set to honor him for second time
LZ: Abiding Sterling's racism isn't selling out, it's giving integrity away
LZ: NAACP can't point finger at NBA for tolerating Sterling; it must get own house in order
Editor's note: LZ Granderson is a CNN contributor, a senior writer for ESPN and lecturer at Northwestern University. Commentary by the former Hechinger Institute fellow has been recognized by the Online News Association, the National Association of Black Journalists and the National Lesbian and Gay Journalists Association. Follow him on Twitter @locs_n_laughs. The opinions expressed in this commentary are solely those of the author.
(CNN) -- The NAACP needs to sit down.
Though it's debatable how effective a punishment Donald Sterling's lifetime ban from the NBA will be -- considering that for the time being, he still owns and thus profits from the L.A. Clippers -- the one voice that should not be involved in this discussion is that of the NAACP. Not after news that the Los Angeles chapter was prepared to bestow upon the disgraced Sterling -- whose racist behavior has long been known -- a second lifetime achievement award next month. (The offer, not surprisingly, has been withdrawn.)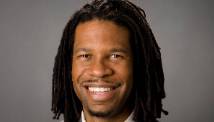 LZ Granderson
On Tuesday, after NBA Commissioner Adam Silver brought down punishment on Sterling, the NAACP added its voice to a joint statement with the National Urban League, the National Action Network and the National Coalition on Black Civic Participation that said "Sterling's long-established pattern of bigotry and racist comments have not been a secret in the NBA ... yet until now, they have been tolerated and met with a gentle hand and a blind eye."
Say what?
Tax records accessed on CitizenAudit.org, according to an article in the Huffington Post, revealed that the NAACP's L.A. branch had been party to the sanitizing of Sterling's legacy. How? The group has received $45,000 from Sterling's foundations, which, given the real-estate mogul's net worth of nearly $2 billion, is peanuts.
The phrase "sell out" is one that gets tossed around, but for some reason, it doesn't quite cover the NAACP's L.A. chapter in this case.
The first time Sterling was awarded a lifetime achievement award by the group was in the midst of a lawsuit for housing discrimination based upon race. To decide to honor him with the award a second time, after he had paid millions to settle multiple discrimination suits, after learning that he allegedly said that "all the blacks in this building, they smell, they're not clean" and "Mexicans ... just sit around and smoke and drink all day ... so we have to get them out of here," is not selling out.
Selling out makes financial sense.
No, considering what $45,000 means to a man of Sterling's wealth, honoring him with awards is just giving integrity away. I understand that Sterling has donated to other black groups and established a scholarships for black students at UCLA. And while that's a positive, I also understand that such donations are tax-deductible and do not require him to actually be around black people. Something, according to the now-infamous recordings, he is not a big fan of. At least not at his games.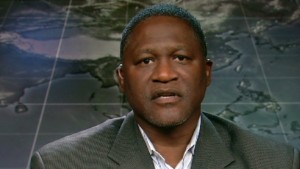 Ex-player: No room in sport for bigotry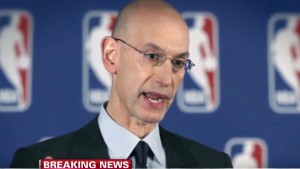 NBA reacts to Sterling's lifetime ban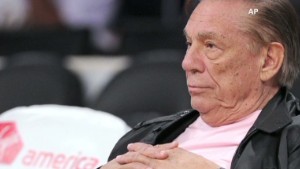 What happens to the Clippers now?
The NAACP's willful blind spot is particularly disturbing when you consider the growing wealth gap between blacks and whites in this country and that the biggest factors in that gap are fair housing and education. How could an organization supposedly dedicated to the economic advancement of blacks honor someone the Department of Justice said was working against its mission?
This curiosity is very similar to the New York chapter of the NAACP joining a lawsuit with the United Federation of Teachers in 2011 in an effort to squeeze out successful charter schools and protect failing traditional public schools. Thousands of parents, many of them minorities, protested.
As was the case with the L.A. chapter, money reportedly was a factor in the New York chapter's allegiance.
It's fine for the national organization to characterize questionable decision-making by local chapters as anomalies, but it's hard to view the goings-on in New York and Los Angeles, the two largest cities in the country, as just being local.
No, instead of worrying about joining in the censure of Sterling, the NAACP -- which is currently searching for a new executive director -- should worry about itself. When the NAACP held a funeral for the N-word in 2007, it felt as if the organization had buried its relevance beside it. It didn't help that the person helping lead the ceremony was former Detroit Mayor/felon Kwame Kilpatrick.
Yeah.
In light of the crippling socioeconomic impact that housing discrimination has had on minorities in general and Los Angeles in particular, for chapter President Leon Jenkins to say "God teaches us to forgive" in the same interview Monday in which he said "we are negotiating with him about giving more moneys to African-American students at UCLA," it sounds to me the NAACP needs to take that finger it's wagging at Silver and the NBA and point it back at themselves.
Silver's working to clean up his house, but the NAACP still looks dirty.
Follow us on Twitter @CNNOpinion.
Join us on Facebook.com/CNNOpinion.