STORY HIGHLIGHTS
Justices give surprisingly strong support to President's green policies
6-2 majority upholds rules controlling coal-fired plant emissions from 28 states
The conservative court in recent years has generally sided against federal clean air policies
(CNN) -- A key part of the Obama administration's green policies received surprisingly strong Supreme Court support on Tuesday over efforts to curb air pollution.
A 6-2 majority of justices issued a decision upholding federal agency rules to control coal-fired power plant emissions from 28 states.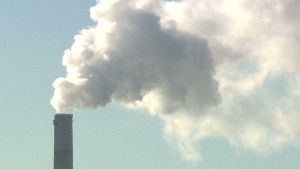 Obama takes on coal industry
It was a rare environmental victory in a conservative majority court that has in recent years generally sided against the federal government's nationwide clean air policies.
The issue was complex -- whether an "upwind" state that is polluting a "downwind" state is free of any obligations under the so-called Good Neighbor provision, unless and until federal regulators have quantified the upwind state's contribution to downwind state's air pollution problems.
The case was an important test of federal regulatory power, and the rules issued two years ago by the Environmental Protection Agency were challenged by a coalition of 15 states, as well as several energy companies and labor unions.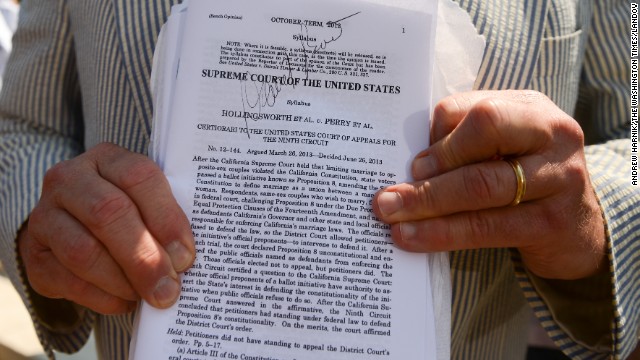 Hollingsworth v. Perry (2013): The Supreme Court dismissed an appeal over California's Proposition 8 on jurisdictional grounds. The voter-approved ballot measure barring same-sex marriage was not defended by state officials, but rather a private party. This ruling cleared the way for same-sex marriage in California to resume, but left open-ended the legal language of 35 other states barring same-sex marriage. Take a look at other important cases decided by the high court.
United States v. Windsor (2013): When her wife died in 2009, Edith Windsor, 84, was forced to pay hundreds of thousands of dollars in estate taxes because her marriage was not recognized by the federal government's Defense of Marriage Act of 1996. The Supreme Court struck down the part of the law which denied legally marriage same-sex couples the same federal benefits provided to heterosexual spouses.
National Federation of Independent Business v. Sebelius (2012): The Supreme Court upheld most of the Affordable Care Act, the Obama administration's health care reform law, on June 28, 2012. The decision determined how hundreds of millions of Americans will receive health care.
Citizens United v. Federal Election Commission (2010): Activists rally in February 2012 to urge the Supreme Court to overturn its decision that fundamentally changed campaign finance law by allowing corporations and unions to contribute unlimited funds to political action committees not affiliated with a candidate.
Texas v. Johnson (1989): The Supreme Court overturned the decision that convicted Gregory Lee Johnson of desecrating a venerated object after he set an American flag on fire during a protest. The court ruled that Johnson (at right with his lawyer, William Kunstler) was protected under the First Amendment right to freedom of speech.
United States v. Nixon (1974): When President Richard Nixon claimed executive privilege over taped conversations regarding the Watergate scandal, the Supreme Court ruled that he had to turn over the tapes and other documents. The ruling set a precedent limiting the power of the president of the United States.
Roe v. Wade (1973): Norma McCorvey, identified as "Jane Roe," sued Dallas County District Attorney Henry Wade over a law that made it a felony to have an abortion unless the life of the mother was in danger. The court agreed with Roe and overruled any laws that made abortion illegal in the first trimester. Here, McCorvey, left, stands with her attorney Gloria Allred in 1989.
Miranda v. Arizona (1966): Ernesto Miranda confessed to a crime without the police informing him of his right to an attorney or right against self-incrimination. His attorney argued in court that the confession should have been inadmissible, and in 1966, the Supreme Court agreed. The term "Miranda rights" has been used since.
Gideon v. Wainwright (1963): The Supreme Court overturned the burglary conviction of Clarence Earl Gideon after he wrote to the court from his prison cell, explaining he was denied the right to an attorney at his 1961 trial.
Mapp v. Ohio (1961): The Supreme Court overturned the conviction of Dollree Mapp because the evidence collected against her was obtained during an illegal search. The ruling re-evaluated the Fourth Amendment, which protects citizens against unreasonable searches and seizures.
Brown v. Board of Education (1954): Nathaniel Steward recites his lesson surrounded by white classmates at the Saint-Dominique School in Washington. In Brown v. Board of Education, the Supreme Court ruled that it was unconstitutional to separate students based on race.
Korematsu v. United States (1944): Fred Korematsu, a Japanese-American man, was arrested after authorities found out that he claimed to be a Mexican-American to avoid an internment camp during World War II. The court ruled that the rights of an individual were not as important as the need to protect the country during wartime. In 1998, President Bill Clinton awarded Korematsu the Presidential Medal of Freedom.
Plessy v. Ferguson (1896): Homer Plessy was arrested when he refused to leave a whites-only segregated train car, claiming he was 7/8 white and only 1/8 black. The Supreme Court ruled that "separate but equal" facilities for blacks were constitutional, which remained the rule until Brown v. Board of Education in 1954.
Dred Scott v. Sandford (1857): When Dred Scott asked a circuit court to reward him his freedom after moving to a free state, the Supreme Court ruled that Congress didn't have the right to prohibit slavery and, further, that those of African-American descent were not protected by the Constitution.
Gibbons v. Ogden (1824): This was the first case to establish Congress' power to regulate interstate commerce. The ruling signaled a shift in power from the states to the federal government. Aaron Ogden, seen here, was given exclusive permission from the state of New York to navigate the waters between New York and certain New Jersey ports. When Ogden brought a lawsuit against Thomas Gibbons for operating steamships in his waters, the Supreme Court sided with Gibbons.
McCulloch v. Maryland (1819): In response to the federal government's controversial decision to institute a national bank in the state, Maryland tried to tax the bank out of business. When a federal bank cashier, James W. McCulloch, refused to pay the taxes, the state of Maryland filed charges against him. In McCulloch v. Maryland, the Supreme Court ruled that chartering a bank was an implied power of the Constitution. The first national bank, pictured, was created by Congress in 1791 in Philadelphia.
Marbury v. Madison (1803): When Secretary of State James Madison, seen here, tried to stop Federal loyalists from being appointed to judicial positions, he was sued by William Marbury. Marbury was one of former President John Adams' appointees, and the court decided that although he had a right to the position, the court couldn't enforce his appointment. The case defined the boundaries of the executive and judicial branches of government.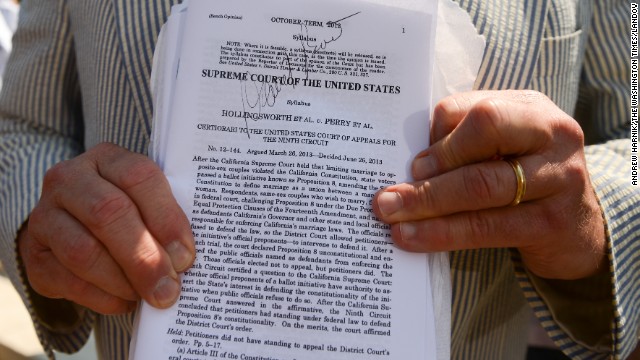 Photos: Supreme Court cases that changed America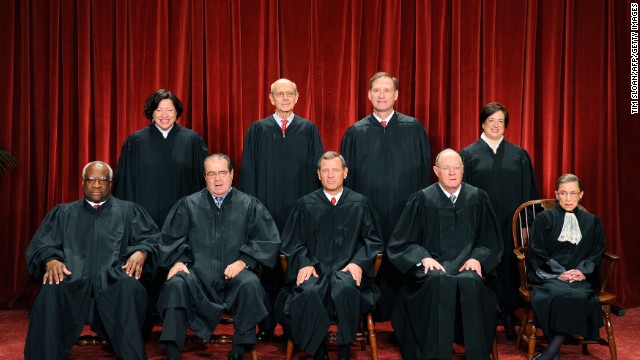 The justices of the U.S. Supreme Court sit for their official photograph on October 8, 2010, at the Supreme Court. Front row, from left: Clarence Thomas, Antonin Scalia, Chief Justice John G. Roberts, Anthony M. Kennedy and Ruth Bader Ginsburg. Back row, from left: Sonia Sotomayor, Stephen Breyer, Samuel Alito Jr. and Elena Kagan.
In 2005, Chief Justice John G. Roberts was nominated by President George W. Bush to succeed Justice Sandra Day O'Connor as an associate justice. After Chief Justice William Rehnquist died, however, Bush named Roberts to the chief justice post. The court has moved to the right during his tenure, although Roberts supplied the key vote to uphold President Barack Obama's Affordable Care Act.
Justice Antonin Scalia was appointed by President Ronald Reagan in 1986 to fill the seat vacated by Justice William Rehnquist when he was elevated to chief justice. A constitutional originalist -- and a colorful orator -- Scalia is a member of the court's conservative wing. He is currently the court's longest-serving justice.
Justice Anthony M. Kennedy was appointed to the court by President Ronald Reagan in 1988. He is a conservative justice but has provided crucial swing votes in many cases, writing the majority opinion, for example, in Lawrence v. Texas, which struck down that state's sodomy law.
Justice Clarence Thomas is the second African-American to serve on the court, succeeding Justice Thurgood Marshall when he was appointed by President George H. W. Bush in 1991. He is a conservative, a strict constructionist who supports states' rights.
Justice Ruth Bader Ginsburg is the second woman to serve on the Supreme Court. Appointed by President Bill Clinton in 1993, she is a strong voice in the court's liberal minority.
Justice Stephen G. Breyer was appointed to the court in 1994 by President Bill Clinton. He is considered a member of the court's liberal minority.
Justice Samuel A. Alito Jr. was appointed by President George W. Bush in 2006 and is known as one of the most conservative justices to serve on the court in modern times.
Justice Sonia Sotomayor is the court's first Hispanic and third female justice. She was appointed by President Barack Obama in 2009 and is regarded as a resolutely liberal member of the court.
Justice Elena Kagan is the fourth female justice and a member of the court's liberal wing. She was appointed in 2010, at the age of 50, by President Barack Obama and is the court's youngest member.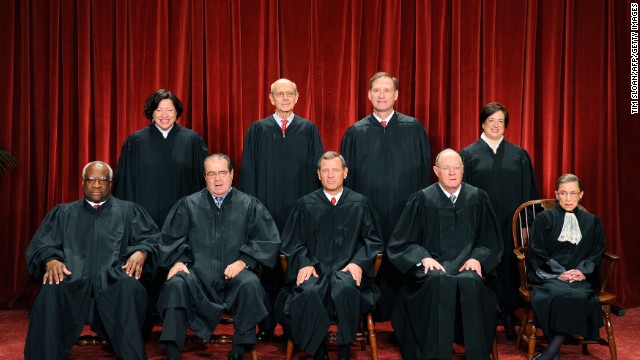 Photos: Today's Supreme Court
Leaders in some mostly conservative states say lost jobs and higher energy costs are at stake from what they see as arbitrary and ambiguously enforced regulations.
But the administration and its environmental allies counter Americans' health should come first, and that as many as 45,000 deaths could be prevented each year if the Cross-State Pollution Rule would be allowed to take effect.
The high court agreed to a large extent.
"The Good Neighbor Provision, in our view, entrusts interpretive authority to EPA," said Justice Ruth Bader Ginsburg. "We are satisfied that EPA's construction of the statute reasonably responded to a perplexing problem the statute itself does not resolve."
Shortly before the court's December arguments, a coalition of eight of nine governors from the affected downwind states signed a petition urging the EPA to force nine southern and midwestern upwind states to reduce smog and soot emissions from power plants.
The one downwind governor who did not sign was New Jersey's Chris Christie.
Court seemingly at odds over cell phones and searches
Those Democratic or Independent governors criticized an earlier federal appeals court ruling against federal oversight, saying it "allows upwind states to postpone the costs of air pollution controls for years, while in the interim downwind states and their residents are forced to suffer the present consequences of that pollution."
Enforcement of what is known as the Transport Rule was adopted by the EPA in 2011, but remained on hold while the court cases worked toward conclusion. The agency should soon be allowed to put the revised regulations in place.
The Justice Department had urged the court to allow the EPA to use the somewhat discretionary standard "contribute significantly," when determining a state's cost-based share of transported air pollution.
In a typically thunderous dissent, Justice Antonin Scalia said, "Today's opinion is a textbook example of how a court established to assure government by the people can instead assure government by the bureaucracy."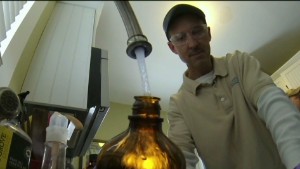 Grand jury investigates chemical spill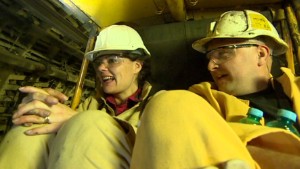 Descend into the depths of coal mine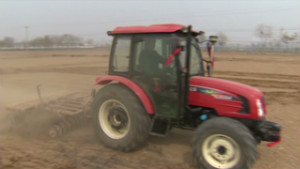 2012: Reducing greenhouse gases in China
He said the majority's reasoning will only encourage "rogue administration of the law."
Scalia made his comments from the bench, an unusual tactic for a dissent. He was supported by Justice Clarence Thomas. Justice Samuel Alito did not take part in the cases.
Among the provisions being challenged was the EPA's cost-based formula, using what it calls a balance between an upwind state's obligation to reduce coal-fired pollution, and the amount of money that would be required for a downwind state to feasibly meet its own obligations.
That calculation was a key part of the decision's calculus, which critics of the policies say unfairly punishes some states more than others, by placing a greater financial burden for their share of unhealthy air particulates.
Texas Solicitor General Jonathan Mitchell had told the court, "EPA's actions in this case have written the states out of the Clean Air Act. EPA has left the states completely in the dark about the meaning of the phrase 'contribute significantly.'"
The justices have yet to issue a ruling in another related and closely watched environmental case: can the EPA tighten emission standards for "stationary" greenhouse gas sources -- such as power plants -- in what the government says is an effort to stem the effects of global warming.
The high court in 2007 affirmed the conclusions by much of the scientific community that greenhouse gases are an air pollutant, but that case just dealt with emissions from motor vehicles. The high court will decide if the agency properly extended its regulatory authority.
The consolidated cases decided Tuesday are EPA v. EME Homer City Generation (12-1182) and American Lung Assn. v. EME Homer City Generation (12-1183).