STORY HIGHLIGHTS
Stephen Colbert appeared on the "Late Show" with David Letterman
Colbert will be the next host of the talk show
Letterman plans to retire in 2015
(CNN) -- CBS began to introduce the next host of the "Late Show," Stephen Colbert, by having current host David Letterman interview him and take a selfie together on Tuesday night.
Letterman called Colbert "always entertaining," "the new kid" and "my friend." What Letterman was saying, implicitly, was that he supported CBS's pick for his successor.
CBS announced that it had signed Colbert to a multiyear deal back on April 10, one week after Letterman revealed that he intends to retire in 2015.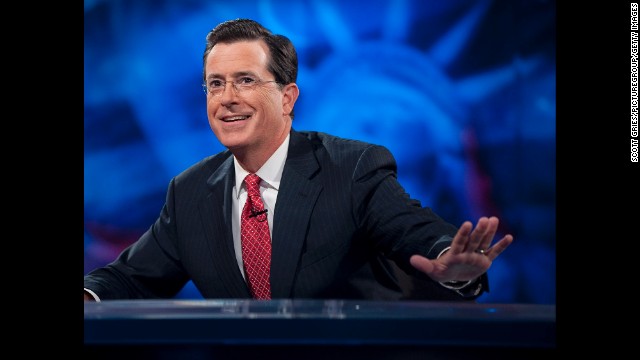 Stephen Colbert will take over "The Late Show" upon the retirement of David Letterman in 2015. Colbert's rise includes a number of notable moments.
Colbert, left, was originally one of "The Daily Show's" correspondents. He began with the show during its Craig Kilborn era and stayed when Jon Stewart, center, came to host in 1999. Others on the show included, from left, Ed Helms, Rob Corddry and Samantha Bee.
While appearing on "The Daily Show," Colbert was also part of the cast of "Strangers with Candy," a comedy series with Amy Sedaris and Paul Dinello. He met the pair while he was a member of the Second City comedy troupe in the early '90s.
As a "correspondent" and later an anchor, Colbert developed a character that has been, at turns, pompous, pious and egocentric -- basing the persona on many others in television.
As correspondent, Colbert was key to "The Daily Show's" election coverage. Here he takes part in Election Night 2004.
Colbert's work on "The Daily Show" contributed to a number of awards -- including several Emmys. He poses here with, left to right, Rob Corddry, host Jon Stewart, Ed Helms and Samantha Bee.
Colbert earned praise -- and notoriety -- for his hosting of the 2006 White House Correspondents Dinner. In character, his barbs about President George W. Bush and the political news media drew blood.
On "The Colbert Report" -- and that's pronounced "Col-bear Rap-pour" -- Colbert highlights the foibles of politicians with such segments as "Better Know a District," a proposed 435-part series in which he offers a take on every House District. The representatives he interviewed sometimes haven't been aware of the joke.
Very quickly, Colbert's influence rose so high that he got his own Ben & Jerry's ice cream flavor: AmeriCone Dream. Here he poses with Ben Cohen, left, and Jerry Greenfield at the flavor's launch party.
The White House hasn't been immune to Colbert's charms. He showed up for a mock press conference in 2007.
"The Daily Show" may have won a bunch of Emmy awards, but in 2013 "The Colbert Report" broke its streak of 10 straight awards for outstanding variety series. It's also won two Emmys for writing, as well as two Peabodys.
Colbert hosted a roast for then congressman -- and later Chicago mayor -- Rahm Emanuel in 2008. Colbert, a South Carolina native, has ties with Chicago, having gone to college at Northwestern, in nearby Evanston, and worked in the city's comedy scene.
Colbert's awards haul isn't limited to Emmys and Peabodys. In 2010 he won a Grammy for his Christmas album, and four years later won another for best spoken-word album.
In September 2010, Colbert testified at a hearing on immigration. He took time to chat with Phil Glaize, chairman of the U.S. Apple Association, left, and Arturo Rodriguez, president of the United Farm Workers. Again, some representatives didn't get Colbert.
In October 2010 Colbert teamed up with Stewart for a Washington rally, "Rally to Restore Sanity and/or Fear." Stewart handled the sanity; Colbert took care of the fear. The rally was a response, sort of, to rallies led by Glenn Beck and Al Sharpton.
Colbert's character definitely loves himself. He went so far as to lick himself during the unveiling of his wax figure at the Madame Tussauds wax museum in Washington in 2012.
Colbert may be responsible for Bill Clinton being on Twitter. When the former president appeared on his show in 2013, Colbert set up an account, @PrezBillyJeff. Clinton later set up his real account, @billclinton.
Colbert, a devout Catholic, has taught Sunday school and talked about social justice. He spoke at the Robert F. Kennedy Center for Justice and Human Rights 2013 Ripple of Hope Awards dinner.
Colbert faces a changed talk-show landscape. Jimmy Fallon, left, has gotten off to a fast start as new "Tonight Show" host on NBC, and ABC's Jimmy Kimmel also has a strong fan base. Observers are curious whether Colbert will bring his character with him to "The Late Show." We'll find out when David Letterman steps down.
Colbert takes a selfie with Letterman on the "Late Show with David Letterman" on Tuesday, April 22. CBS began to introduce the next host of the "Late Show" by having its current host interview him.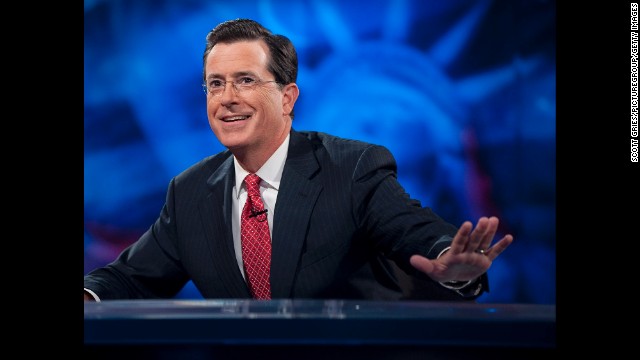 Funnyman Stephen Colbert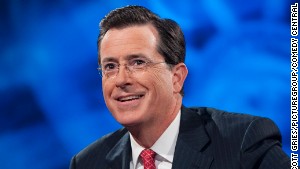 Why audiences love Stephen Colbert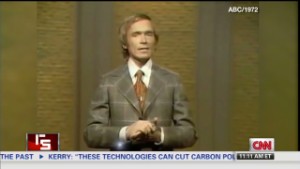 Dick Cavett: Colbert and Late Night TV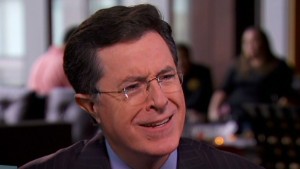 The Late Show with ... Stephen Colbert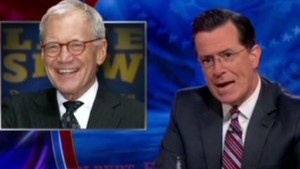 See Colbert's tribute to Letterman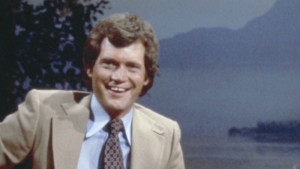 David Letterman: 'I am retiring'
The unspecified timing of the transition came up during the chat between the two comedians. When Letterman asked about family matters, Colbert, who has three kids, said, "They're getting ready for me to hang around too much." He pointed out that he'll be signing off his Comedy Central show "The Colbert Report" at the end of the year, "and then there's -- I don't know -- when are you leaving? I should have asked!," Colbert said as Letterman laughed. "I should have asked."
"The thing is," Colbert said, getting back to his family, "they get nervous, they get nervous. I think they like me, but they get nervous when I'm around too much."
Colbert appeared as himself, not as his "Colbert Report" character. Tuesday's "Late Show" visit is likely to be the first of many media appearances that introduce the "real Colbert" to viewers.
Colbert also styled himself differently than he usually does on the "Colbert Report," further distinguishing between that show and his next late-night act. Instead of glasses with invisible frames, he wore hipster frames, for instance.
"You look good," Letterman said as Colbert came on stage. "You look right at home."
Colbert showered praise on Letterman, and remarked at one point, "I'm gonna do whatever you have done." When Letterman responded with mock disapproval, he added, "It seems to have gone pretty well, Dave!"
"It's, it's gone ON," Letterman said.
During the two-segment interview, Colbert talked about how he applied to be an intern on the "Late Show" in 1986 and submitted a writing sample for a job in 1997. "I was unemployed at a professional level," Colbert quipped. By the time he heard back from the "Late Show," though, the show that became "Strangers With Candy" -- which Colbert co-created and starred in -- was in the works.
True to "Late Show" form, Colbert read what he said was his actual writing sample from 1997: a "Top Ten List" titled "Top Ten Cocktails for Santa," with inventions like "Mama Said Nog You Out," "Scrooge Driver" and "Jack Frost."
When the "Top Ten List" animation played on screen, Letterman joked, "Wait a minute! He doesn't get that yet!"
Opinion: Colbert is taking a big risk
What is Stephen Colbert like out of character?