Olivia Wilde, Jason Sudeikis welcome baby boy
updated 7:05 AM EDT, Thu April 24, 2014
STORY HIGHLIGHTS
NEW: Rep: Olivia Wilde and former SNL star Jason Sudeikis' baby was born April 20
"Otis Alexander Sudeikis has LEFT the building! (I'm the building)," Wilde tweets
The 30-year-old actress tweets a photo of herself and the baby
(CNN) -- Actress Olivia Wilde proudly announced the birth of her baby boy on Wednesday, tweeting a photo to share the news with her fans.
"Ladies and gentlemen, Otis Alexander Sudeikis has LEFT the building! (I'm the building)," she wrote.
The photo posted by the 30-year-old actress shows her smiling, with the baby's head pressed against her cheek.
Wilde and former "Saturday Night Live" star Jason Sudeikis welcomed their newborn on April 20, a representative for Wilde said.
The couple announced their engagement last year and revealed in October that they were expecting their first child together.
"We've discussed all our ideals and hopes. I can't wait for children," the "Rush" star told Marie Claire last year. "I'm open-minded about how many, but three, which I love, is like a little party. ... (T)here's no strict plan for anything in my life. What happens, happens."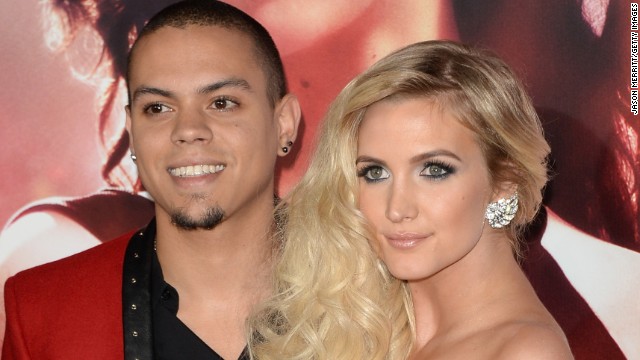 Newlyweds Evan Ross and Ashlee Simpson are expecting their first child together. Simpson also has a 6-year-old son with former husband Pete Wentz of Fall Out Boy. Ross, the actor son of Diana Ross, and Simpson, a singer and the younger sister of pop star Jessica Simpson, tied the knot in August.
For the 2015 awards season, Keira Knightley will be accessorizing a baby bump. The "Imitation Game" actress, who's been nominated for SAG and Golden Globes honors, is reportedly expecting her first child with husband James Righton.
It's another boy for Kourtney Kardashian. The "Keeping Up with the Kardashians" star is expecting her third child with partner Scott Disick and revealed the sex during Sunday's episode of her other E! reality show "Kourtney and Khloe Take the Hamptons." The new arrival will join son Mason, 5, and daughter Penelope, 2.
Britain's Catherine, Duchess of Cambridge, joins Prince William at a ceremony in London on October 21. She has struggled with severe morning sickness, and it was her first public appearance since Buckingham Palace announced that the pair are awaiting baby No. 2 in April.
Stanley Tucci and his wife, Felicity Blunt, are expecting their first child together, but Tucci already has plenty of experience with diaper duty. The "Hunger Games" actor has three other children from his marriage to Kate Tucci, who died of cancer in 2009.
For Blake Lively and Ryan Reynolds, it seems a picture is the best way to say "we're expecting." The couple, who married in 2012, announced their impending arrival with a photo of Lively cradling a growing baby bump on her website Preserve.
With "Avengers: Age of Ultron" wrapped, Cobie Smulders is turning her attention to family. The actress and her husband, Taran Killam, are expecting their second child. They're also parents to daughter Shaelyn, 5.
Donald Faison and CaCee Cobb are adding another member to their family. After welcoming their first child, Rocco, in August 2013, the couple have shared their latest baby news on Instagram. This will be actor Faison's sixth child; he also has four children from prior relationships.
Alfonso Ribeiro had some big news to share during the October 27 episode of "Dancing with the Stars." The actor and "DWTS" competitor revealed that he and his wife, Angela Unkrich, are expecting their second child together. Ribeiro also has a daughter from a prior marriage.
Kimora Lee Simmons has some news that's "Just Fab." The mom of three and president of a shoe and style company is expecting a child with new husband Tim Leissner, whom she wed in February.
Nothing here for Jessica Pare to be "Mad" about! The "Mad Men" actress and her boyfriend, John Kastner, are expecting their first child together.
Steven Tyler has something new to sing about. The Aerosmith frontman's daughter Liv is reportedly expecting her second child. Her 9-year-old son, Milo, is from her marriage to British musician Royston Langdon. Liv Tyler is currently said to be dating David Beckham's pal Dave Gardner.
Linda Perry, left, and Sara Gilbert are adding an addition to their family. The couple, who wed in March, are now expecting their first child together. Gilbert has two kids from a prior relationship with TV producer Allison Adler.
Carrie Underwood tweeted on September 1: "In honor of 'Labor' Day...Ace & Penny would like to make an announcement. Their parents couldn't be happier!"
Shakira and her athlete beau, Gerard Pique, are making room for one more. The Colombian singer announced on August 28 that she and Pique are expecting their second child together. Their first child, son Milan, was born in January 2013.
Milla Jovovich announced via Facebook in August that she and her husband, director Paul W. S. Anderson, are delaying filming "Resident Evil: The Final Chapter" because she is pregnant with their second child.
R&B star Alicia Keys and her husband, Swizz Beatz, will soon be singing more lullabies. The couple celebrated their fourth wedding anniversary on July 31 with the announcement that they're expecting their second child.
Nick Lachey and wife, Vanessa, are thinking pink. He announced on Twitter that they're expecting their second child together, and it's going to be a girl. "Can't think of a better way to celebrate 3 years of marriage to my beautiful Vanessa than this," he shared. The Lacheys previously welcomed son Camden in 2012.
Poppy Montgomery will soon be a mom of three. The "Unforgettable" actress, who's married to Microsoft exec Shawn Sanford, is expecting her third child.
Dax Shepard and Kristen Bell are quickly adding to their family. According to "Entertainment Tonight," the couple are expecting their second child, a year after welcoming daughter Lincoln.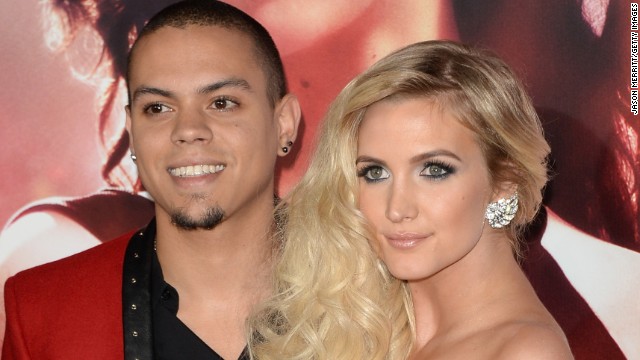 Photos: Celebrities who are expecting
But even then Wilde said she knew her husband-to-be would make a great dad.
"He's so good with kids," she told the magazine of Sudeikis, 38. "I've never before experienced looking at someone and thinking, 'That's who I want to raise a child with.' "
CNN's Breeanna Hare and Jane Caffrey contributed to this report.