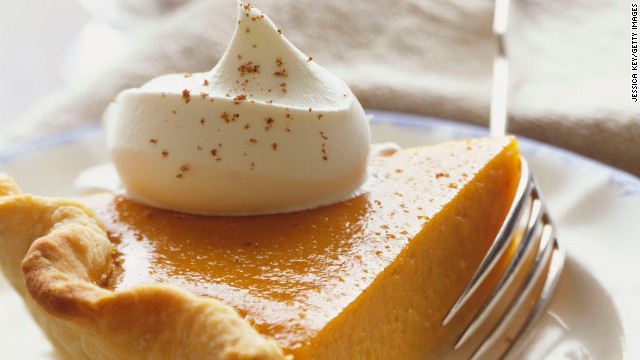 They're called "comfort" foods for a reason -- they bring back warm memories, tickle your taste buds, and soothe your soul. Though some comfort foods are deep-fried, covered in cheese, or packed with sugar, some can actually help you
lose weight
. Beat the battle of the bulge with the following cozy eats.
Health.com: Best superfoods for weight loss
fiber
. Research from the U.S. Department of Agriculture shows that eating fiber-rich foods can lower your body's absorption of calories from carbs.
Try this recipe: Collard salad with roasted tomatoes, bacon and mushrooms
A single serving of this hearty veggie adds up to a mere 46 calories. A serving also packs more than your daily-recommended doses of vitamins A and K, which can strengthen your immune system for a healthy metabolism, says Jonny Bowden, a nutritionist and the author of "The 150 Healthiest Comfort Foods on Earth." Plus, a cup of collard greens contain 7.6 grams of belly-filling
control cravings
and prevent overeating, Gidus says. They're also a great source of healthy unsaturated fats that can whittle your waistline. A 2009 study from the University of Newcastle in Australia found that participants who consumed the most unsaturated fats had lower body mass indexes and less belly fat than those who consumed the least.
Try this recipe: Cumin-spiced chickpeas
Whether you call them garbanzos or chickpeas, a half-cup serving of these hearty legumes provides about 40% of your daily protein needs and 70% of your daily fiber intake, helping to stabilize blood sugar,
fight inflammation
in the body, contributing to smaller waistlines." Plus, research shows that calorie for calorie, white potatoes are more satisfying than any other tested food.
Try this recipe: Garlicky roasted potatoes with herbs
Spuds don't have a waist-friendly reputation, but they're actually full of nutrients, Gidus says. "White foods contain the disease-fighting chemical allicin," she says. "This chemical, also present in garlic, has been shown to
sweet potatoes
can prevent sugar from getting stored around your waistline as fat. How? Sweet potatoes are rich in carotenoids -- the orange and yellow pigments in plants that help the body respond to insulin -- as well as CGA (also found in coffee). Carotenoids and CGA slow the body's release of glucose and insulin, says Bowden. Plus, sweet potatoes are filled with fiber, which slows digestion and prevents blood sugar from plummeting -- and your hunger from spiking.
Try this recipe: Maple-pecan sweet potato mash
This article originally appeared on Health.com.
Eating
13 comfort foods to boost weight loss
Hot chocolate
Collard greens
Chicken noodle soup
Coffee
Pot roast
Oatmeal
Roasted carrots
Red wine
Pumpkin
Chili
Chickpeas
Roasted potatoes
Mashed sweet potatoes
STORY HIGHLIGHTS
Where your body loses fat has more to do with genetics than exercise
But exercise and diet can help you lose fat overall
There are ways to make your waistline look smaller in the meantime
Editor's note: upwave is Turner Broadcasting's new lifestyle brand designed to entertain the health into you! Visit upwave.com for more information and follow upwave on Twitter, Facebook, YouTube, Pinterest and Instagram @upwave.
(upwave.com) -- The rumor: You can spot-reduce to lose body fat
Legend has it that, by targeting specific parts of your body through exercise, you can laser-focus where your body burns fat.
Heck, the guy in the TV commercial for that abs thing lost 60 pounds around his midsection by doing three minutes a day on what looks like an assisted twerking machine. And popular wisdom says there's no problem getting washboard abs if you do enough crunches.
But are the rumors true?
upwave: 10 tips for washboard abs
The verdict: You can't control where you lose fat
Sorry, but where your body loses fat has more to do with genetics than with that weekly "Six-Pack-A-Palooza" class at your gym.
"Asking your body to lose fat in one area is like trying to remove a cup of water from one corner of a filled bathtub," says personal trainer Lecia Whitlock, an instructor at The National Personal Training Institute. "The overall water level will go down, but there won't be a divot in one corner of the tub."
A 2013 study measured the effects of exercise on the fat mass of a targeted body area. Subjects did a ludicrous number of leg presses using their nondominant leg over the course of 12 weeks.
Despite performing between 960 and 1,200 reps (!) three times a week against very light resistance, participants saw no significant change in fat mass in the exercising leg. There was a decrease in fat mass in the upper body, but nada in the leg that did all of the work.
upwave: The best fat-loss workout
So, where does this leave you if you want to lean out through the middle?
First off, we just saved you anywhere from $19 to $199, because now you won't be tempted to go out and get the latest "fat-burning" abs gizmo. And that's only the beginning of the good news.
If you're serious about losing your gut and are following a sound exercise and diet program, there are some things you can do to decrease the appearance of your waistline while your body leans itself out.
"Strength training the muscles of the upper body -- especially the shoulders and back -- will improve your posture and change your body's proportions," says Whitlock. "This will make your waistline appear smaller."
Your improved posture will get you standing taller and appearing thinner, and the added muscle you'll be building will help increase your overall metabolism and speed up the rate at which your body is burning calories and shedding body fat.
upwave: Quick 5-minute upper body workout
Ultimately, the key to a more ripped midsection isn't doing a zillion crunches. It's working the entire body and eating correctly.
Strength training will increase the calories you burn 24/7. High-intensity cardio will let you burn big chunks of calories in a small amount of time. And a healthy diet will ensure that you're taking in the proper number of quality calories.
You might not lose three pants sizes in a week like the guy in the ad, but you will eventually reach your goal. "And as a bonus," says Whitlock, "the rest of your body will look and feel better as well."
This article was originally published on upwave.com.
© 2013 upwave, All Rights Reserved.