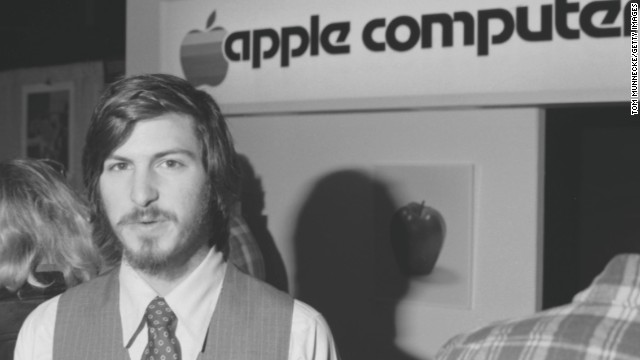 When he was just 12 years old, Steve Jobs, the late co-founder of Apple computer, called Hewlett-Packard's president looking for spare computer parts and wound up scoring a summer internship. In 1977, Jobs and Steve Wozniak, co-founders of Apple Computer, debuted the Apple II computer in San Francisco.
Stella McCartney
's journey to the top echelons of the fashion industry began with an internship for French designer Christian Lacroix when she was just 16. After graduating college with a degree in fashion design, she interned for a Savile Row tailor, winning fame for her own designs. Her breakthrough role came in 1997, when, at the age of 25, she was appointed creative director of Paris fashion house Chloe, succeeding Karl Lagerfeld.
British designer
a stint in 1986 at the CIA headquarters
in Langley, Virginia. He worked at school television network Channel One News and ABC News before joining CNN. In 2003 he became anchor of "Anderson Cooper 360°."
CNN's Anderson Cooper had numerous summer jobs and internships as a college student, including
Tom Hanks
worked behind the scenes as
an intern for the Great Lakes Theater Festival in Cleveland
. He made his movie debut in "He Knows You're Alone" and landed a lead role on ABC's "Bosom Buddies." Hanks is shown here in 1980.
Long before he won his first Academy Award for best actor,
American fashion designer Betsey Johnson interned at Mademoiselle magazine after winning a magazine contest in 1964. One year later, she landed the top designer position for Paraphernalia, a clothing boutique that housed the hottest young designers. She's seen here in 1966 on the telephone in her New York studio.
Hip-hop mogul Sean Combs, right, dropped out of Howard University for an internship at Uptown Records. He went on to become a vice president at the company and later left to start his own label, Bad Boy Entertainment, in 1993. He's seen here with Lil' Kim and the Notorious B.I.G. in 1995.
Academy Award-winning filmmaker, director and producer Steven Spielberg interned at Universal Studios. He later went on to direct what's considered the first summer blockbuster, "Jaws," in 1975.
Rep. Barney Frank of Massachusetts. Since then, he's moved up from writing for "Saturday Night Live" and "The Simpsons" to hosting "Late Night," "The Tonight Show" and "Conan." He's seen here in 1990 before becoming the host of "Late Night."
Talk show host Conan O'Brien was an intern for former U.S.
an intern at Union Bank of Switzerland
. After graduating from Stanford, she was Google's 20th hire and climbed the ranks to become vice president of location and local services. She's seen here during the World Economic Forum in Switzerland in 2006.
Yahoo CEO Marissa Mayer was once
When they were interns: Steve Jobs
Stella McCartney
Anderson Cooper
Tom Hanks
Betsey Johnson
Sean Combs
Steven Spielberg
Conan O'Brien
Marissa Mayer
STORY HIGHLIGHTS
Shane Kuhn's darkly comic thriller, "The Intern's Handbook," debuted this month
In the book, a law firm intern is a hired hit man, infiltrating top-level companies
Kuhn: "An intern is basically someone who is hiding in plain sight. ... They do everything"
(CNN) -- Interns -- between office duties, they fetch your coffee, pick up your dry cleaning, maybe even cover for you when you play hooky from the office.
But watch your back: That same fresh-faced intern who sucks up to you from 9 to 5 might be gunning for your job or, worse, trying to kill you. At least, that's the premise of Shane Kuhn's darkly comic thriller, "The Intern's Handbook," which was released this month.
In Kuhn's story, John Lago is an intern at a prestigious Manhattan law firm. He's also a hit man, hired to infiltrate top-level companies and assassinate crooked executives, all while disguised as a lowly office intern.
While the plot may sound far removed from reality, Kuhn has found a powerful theme in the working world. Almost everyone trying to climb the corporate ladder has to start out at the bottom; some huge success stories started out as interns, including people like Oprah Winfrey, Steve Jobs and Sean Combs. CNN's Anderson Cooper was once a summer intern for the CIA.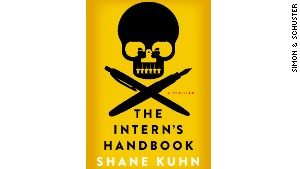 "The Intern's Handbook" is author Shane Kuhn's first novel.
In recent months, interns have been making headlines, not for the work they do, but for for how little they're paid to do it -- and sometimes, for how they're treated by the boss. A growing number of cities and states are passing laws to protect unpaid interns against sexual harassment and discrimination. There has been a handful of lawsuits from interns against some big targets, including movie studios and media companies, over unpaid wages and overtime.
Kuhn, 46, says he, too, started out as an intern and it always struck him as "odd" how interns have a combination of anonymity and access.
"An intern is basically someone who is hiding in plain sight. Nobody knows their name, no one could pick them out of a lineup, but at the same time, they do everything for their employers," Kuhn says.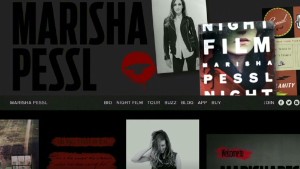 Author blends text & films for new book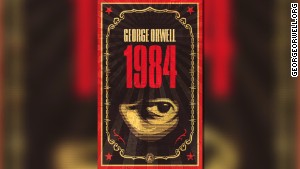 Amazon Top 100: How many have you read?
Kuhn says his novel wasn't inspired by any horror stories from his working past. There were no horrible bosses, just indifferent ones.
"To the boss, interns are complete nobodies they don't even want to look at," he said. "It's all the people working under the boss, the everyday workers, that take advantage of the interns."
Kuhn says at times he felt like "a bit of an indentured servant" working for the paid employees in his office. "If they wanted to go play golf in the afternoon, but they had filing to do or documents that needed to be pulled, they would just have me do it. Then afterward they say to me, 'Hey man, thanks for doing me a solid, Shawn.'"
Nevermind that his name is Shane.
Ultimately, Kuhn says, he realized he was not going anywhere as an intern.
"You kind of end up bending over backward and then you don't necessarily get a job," he said. "You just get shuffled off and they bring in a new batch of interns to do all their work for them."
But the Fort Collins, Colorado, author's experiences stuck with him, and eventually became fodder for his fiction. He describes his book as the "love child" between two of his obsessions: corporate America and assassins.
"I've always wanted to write a really good assassin's story. To me it's the ultimate blank slate character," he said.
Previous movies and books put a comic spin on the intern story, but Kuhn had a different vision, saying, "There could be something more sinister about an intern, something darker. Then it clicked for me, there's my unique take on the assassin story. It seemed like the perfect thing to apply to interns."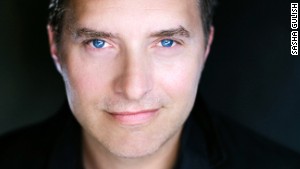 Shane Kuhn wrote the thriller, "The Intern's Handbook."
While this is Kuhn's first novel, he has worked for nearly 20 years in the film industry, mostly as a screenwriter, penning such B-movies as "Drive Thru," "The Scorpion King 3" and "SEAL Team 8: Behind Enemy Lines." In 1995, he co-founded the Slamdance FIlm Festival, an even more indie version of Sundance in Park City, Utah.
He says he wanted his book to capture the feel of a big screen blockbuster. "I wanted to create enough cues for this to really blow up in your mind and feel like a movie."
Hollywood's taken notice. Kuhn says he's had preliminary discussions with several stars in the entertainment industry about bringing his book to the big screen or television but says he's in no rush to make a deal.
Don't miss out on the conversation we're having at CNN Living.
Follow us on Twitter
and
Facebook
for the latest stories and tell us what's influencing your life.
"This is really a dream come true for me," he said. "Finally I'm a published author. I don't want to screw it up. This book is my baby. I'm going to be pretty careful with it."
For now, Kuhn says he's going all-in with "The Intern's Handbook." He plans to have the book's jacket art tattooed on his arm at a promotional event this week. He's already written a sequel and has an idea for a third story, and potentially more, in what could be a future "Interns" franchise.
"I'm moving forward creatively," he said. "I'm not going to stop. I'm going to keep writing."