Gunmen abduct Afghan deputy minister
updated 10:10 AM EDT, Tue April 15, 2014
Kabul, Afghanistan (CNN) -- The Afghan Deputy Minister of Public Works, Ahmad Shah Wahid, was abducted by gunmen early Tuesday morning, the Interior Ministry said.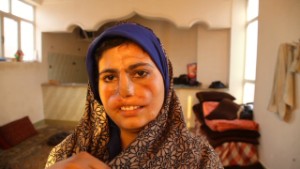 Afghan wife mutilated by drug-addict husband
Wahid was being driven to his office when his car was fired on, Interior Ministry spokesman Sediq Sediqi said.
The driver was injured, and the gunmen took Wahid with them, Sediqi said.
Police are searching for the deputy minister.
Jordan's ambassador to Libya is kidnapped in Tripoli
READ: Former Afghan foreign minister leads early vote count in presidential election
READ: Afghan wife maimed for refusing drug-addict husband's cash demands