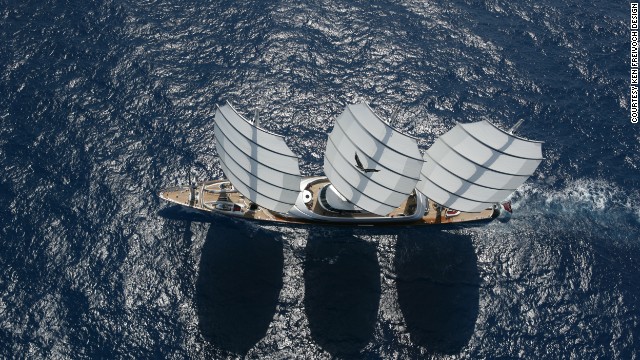 The 88.1-meter Maltese Falcon has one of the most advanced sailing systems in the world but the vessel designed by Ken Freivokh and launched in 2006 is in overshadowed by some of the larger yachts built since.
The motor-powered Azzam was launched in 2013 and is the largest yacht in the world. Stretching fully 180 meters, it is reportedly owned by the Emir of Abu Dhabi.
Russian billionaire Roman Abramovich's superyacht, Eclipse, cruises past Antibes Bay in southern France. At 162.5 meters, Eclipse is the world's second largest yacht.
Freivokh has been designing yachts for more than three decades and says he has noticed a change in the type of individuals investing in his company's services in recent years.
In the past clients generally had an interest in sailing and the intricacies of yacht performance but today it's all about luxury, Freivokh said.
The blueprints of a 100-meter superyacht by Ken Freivokh Designs, including helicopter garage, saloon and swimming pool. New entrants to the market from resource rich and fast developing nations are often keen on these facilities as opposed to specialized sailing technology, Freivokh said.
A computer-generated image of the Fortissimo yacht, the exterior of which was designed by Freivokh's company.
Stretching fully 145 meters, the Fortissimo would be one of the biggest in the world if built, but would still lag behind the 180-meter Azzam.
Freivokh believes individuals from other areas of design and architecture can bring exciting new aspects to yacht design. Superstar architect Zaha Hadid turned her hand to the discipline last year when she designed this vessel for German firm Blohm+Voss.
Hadid's signature curves offer a significant departure from a traditional yacht and bear more than a passing resemblance to the
A computer-generated image of the 141-meter Dream Symphony vessel, another Ken Freivokh Designs creation.
The Dream Symphony is still being constructed in Turkey and will be the largest sailing yacht in the world once completed in 2015.
Freivokh believes there are now few luxury amenities you can't fit on a yacht, as borne out by these plans to include an outdoor cinema.
Inside the mind of a superyacht designer
Inside the mind of a superyacht designer
Inside the mind of a superyacht designer
Inside the mind of a superyacht designer
Inside the mind of a superyacht designer
Inside the mind of a superyacht designer
Inside the mind of a superyacht designer
Inside the mind of a superyacht designer
Inside the mind of a superyacht designer
Inside the mind of a superyacht designer
Inside the mind of a superyacht designer
Inside the mind of a superyacht designer
Inside the mind of a superyacht designer
STORY HIGHLIGHTS
Superyachts have dramatically increased in size in recent years
Designers believe newly monied elites in developing countries have ratcheted up this trend
Some believe the latest big yachts are tacky and gaudy
(CNN) -- How do you design a superyacht fit for the billionaire who has everything money can buy?
Swimming pools, sauna rooms, submarines, helipads and quarters for a crew of 80 to service every possible need -- satisfying the ostentatious demands of the 0.01% is no easy task.
For Ken Freivokh, catering for matters of such luxurious excess has become part and parcel of his job.
From his headquarters on the south coast of England, the architect turned superyacht designer toils over multi-million dollar projects on behalf of the world's uber-wealthy.
As the make-up of this elite group has become more diverse, however, so too have the tastes that drive the high-end of the yachting market.
"The composition of the owners is now maybe a little bit different than it was 10 years ago," Freivokh explained. "Now, there's the emerging countries. There's China, there's Russia, there's the Middle East."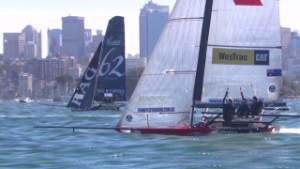 Australia's rich sailing tradition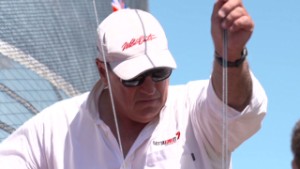 Sailing legend's epic career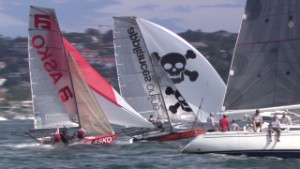 'The F1 boats of the water'
Whereas in the past most clients had an interest in sailing and the intricacies of yacht performance, many newer entrants to the market care more about luxury and having a bigger yacht to trump the next wealthy guy.
"New owners don't come in at 20 foot or 30 foot or even 100 foot. They come in at 100 meters. They come to you and say 'I want a big yacht,'" Freivokh said.
Size matters
Over the years, Freivokh and his team have been responsible for iconic projects such as the Maltese Falcon.
The 88.1 meter vessel was one of the largest sailing yachts in the world when launched in 2006 yet it pales when compared to some of the ocean-faring leviathans built since.
The motor powered Azzam, reportedly owned by he Emir of Abu Dhabi, stretches to 180 meters while Russian billionaire and owner of football club Chelsea, Roman Abramovich, is the proprietor of the 162.5 meter Eclipse.
"Demand for the megayachts above 130 to 140 meters has definitely increased in the last few years," said Mark Duncan, group commercial director of yacht brokerage house, Yachting Partners International.
"Last year, we saw the launch of Azzam which is the biggest yacht ever built and there's another one in build that is set to be even bigger," he added.
Further down the yachting food chain however, Duncan points out that demand for smaller vessels "dried up" after the 2008 financial crash before beginning to rebounding recently.
Freivokh Designs currently has a 141 meter sailing yacht called Dream Symphony -- containing a fitness center, helicopter garage and on-deck cinema facility -- due for delivery to an eastern European buyer in 2015.
Other big projects such as a 145 meter exoskeleton vessel are also on the drawing board. Inevitably, luxury facilities and expensively assembled decor are at the core of the design philosophy.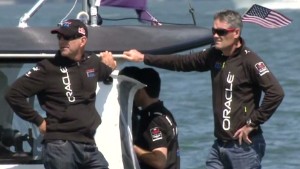 Russell Coutts' big challenge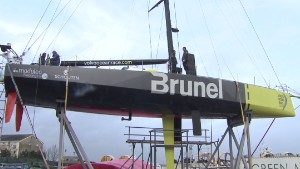 Putting Bekking's boat to the test
"Many clients today are not traditional yachties," said Freivokh. "They'll be much more involved with the yacht as a hotel, as a place to entertain or as a place to carry on business.
"They are quite concerned with things like whether they can have saloons and conference tables where they can work from the boat."
Superyacht kitsch
Freivokh is clear these super-sizing developments have been good for business, as the multi-million dollar price tags attest.
There is also a challenge from an architectural, structural and interior design standpoint.
But he admits to occasional frustration at having to temper the unrealistic expectations of powerful clients who are used to getting their way but don't necessarily understand the complexities of what is and isn't possible.
"They are often trying to move on from their penthouses and their airplanes onto their yacht," he noted.
Others, however, are more perplexed by the psychological motivation for these nautical statements of intent.
Former style editor of Harpers and Queen (now Harpers Bazaar), Peter York, goes so far as to describes the exorbitant decor now found on some of the largest superyachts as completely out of touch with any semblance of good taste.
"The people (who own the yachts) very often come from modest backgrounds and have been impressed not by real experience of sophisticated wealth but by big Hollywood movies and things like James Bond," York said.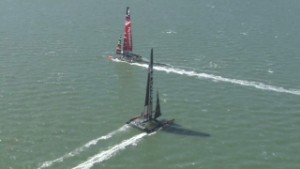 What does is take to win the America's Cup?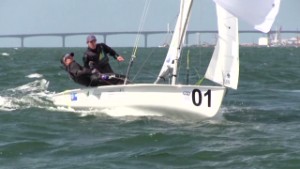 Who are the best sailors of 2013?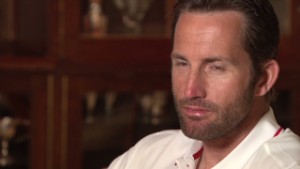 Part 3: Recruiting for 2014 America's Cup
David A. Kaplan, author of the book, Mines Bigger, which chronicled the building of the Maltese Falcon, added: "I think for many wealthy people, although not all, there is some desire to state to the world 'look at me, look at the wealth I've achieved.'
"If you've already got multiple homes and multiple, cars a yacht is sort of the way to do it."
Yachting outliers
Chairman and editor in chief of the Superyacht Group publications, Martin Redmayne, provides a more charitable analysis, arguing that there are only a few hundred yachts in the world above the 60 meter range.
"There are a lot of very intelligent, discreet, wealthy individuals who don't want to be ostentatious," Redmayne said.
"The exceptions to the rule are people like Abramovich and people like the Royal families in the Gulf because they have unlimited access to wealth. They are statement palatial yachts that are in some ways an ego trip.
"If you take all the high profile billionaires in the world they probably have a yacht that is nowhere near as big as an Abramovich," Redmayne added.
While Freivokh notes many Russians and Asian buyers tend to have more extroverted tendencies when it comes to displaying their wealth, others are more considered and understated.
He speaks of the pleasure of working with one American owner who enjoys yachting in the Arctic and asks for specific but reasonable additions to his vessel and its tenders.
"The better projects are those where one is able to work very closely with a knowledgeable owner with reasonable expectations that relate correctly to the size of the yacht," he said.
"If he's going to want to be traveling, exploring relaxing or what then we can respond much more accurately," he added.