Miley Cyrus remains hospitalized a second day after 'severe' reaction to antibiotics
updated 10:52 AM EDT, Wed April 16, 2014
STORY HIGHLIGHTS
NEW: Cyrus tweets:"Im so sorry but somethings are outta my control"
NEW: Anyone who doubts her illness is "LAME," Cyrus tweets
The singer is "placed on medical rest by her doctors," a statement says
Cyrus fell ill with the flu earlier this month
(CNN) -- Doctors ordered Miley Cyrus to stay in a Kansas City hospital a second day after she suffered "a severe allergic reaction to antibiotics," the singer tweeted Wednesday.
"Im so sorry but somethings are outta my control," Cyrus said in a tweet apparently sent from her hospital bed Wednesday.
Cyrus, 21, told fans she would have to cancel her "Bangerz" tour concert at the Scottrade Center in St. Louis set for Wednesday night.
"I can't get a hold of my team because it is so early so I want to be the one to tell my fans especially the ones trekking to get there(tbc)" one tweet said.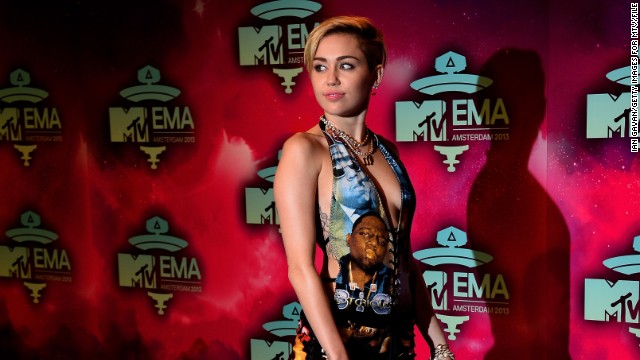 Miley Cyrus became a household name for families when her Disney Channel television show, "Hannah Montana," premiered in 2006. From there, Cyrus quickly rose to pop star fame and has been changing her appearance ever since.
The future pop star with her father, Billy Ray Cyrus, in October 1994 in Memphis, Tennessee.
The father and daughter team make a New York appearance for the Disney Channel in February 2006.
Cyrus performs during the Radio Disney Totally 10 Birthday Concert in July 2006 in Anaheim, California.
Cyrus chats with VJ Susie Castillo during an appearance on MTV's Total Request Live in February 2007 at MTV Studios in New York City.
Cyrus starred with Emily Osmand in an episode of "Hannah Montana" in June 2007.
Cyrus appears at the 2007 American Music Awards in Los Angeles.
The actress arrives at the Teen Vogue Young Hollywood Party at Vibiana in September 2007 in Los Angeles.
Cyrus arrives at a film premiere in Hollywood in January 2008.
Cyrus performs for ABC's "Good Morning America" at New York's Bryant Park in July 2008.
Cyrus appears at the Nickelodeon Kids' Choice Awards in Westwood, California, in 2009.
Cyrus performs during her "Wonder World" tour at Nassau Veterans Memorial Coliseum in November 2009 in Uniondale, New York.
Cyrus and her mother, Tish Cyrus, at the 52nd Annual Grammy Awards in January 2010 in Los Angeles.
Cyrus impersonates singer Justin Bieber in a Saturday Night Live skit with Vanessa Bayer in March 2011.
Cyrus performs at a music festival in June 2010 in Arganda del Rey, Spain.
Cyrus and Liam Hemsworth arrive at the 2012 People's Choice Awards at the Nokia Theatre L.A. Live in January 2012 in Los Angeles.
The singer arrives at the 2012 Billboard Music Awards in Las Vegas in May 2012.
Cyrus poses on the red carpet for the MTV Video Music Awards in Los Angeles in September 2012.
The grown-up Cyrus performs during the "VH1 Divas" concert in Los Angeles in December 2012.
Cyrus attends the Costume Institute Gala for the "PUNK: Chaos to Couture" exhibition at the Metropolitan Museum of Art on May 6 in New York City.
Cyrus winks during an interview at a radio station in Bad Vilbel near Frankfurt, Germany, on July 22.
Cyrus shows off her moves with Robin Thicke during the 2013 MTV Video Music Awards in Brooklyn, New York, on Sunday, August 25.
Cyrus is seen leaving her London hotel on September 11.
Cyrus performs onstage during the iHeart Radio Music Festival Village on September 21 in Las Vegas.
Taran Killam and Cyrus pose in a promo for her upcoming "Saturday Night Live" episode on October 5.
Bobby Moynihan, left to right, Vanessa Bayer and Cyrus perform a skit on "Saturday Night Live" on October 5, in which they mock Cyrus' VMA performance.
Cyrus smokes a marijuana joint onstage during the MTV Europe Music Awards in Amsterdam, Netherlands, on November 10.
Cyrus performs on the European competition show "The X Factor" in London on November 17.
Cyrus opens her Bangerz Tour on February 14, 2014 in Vancouver, Canada. The stage features a giant image of Cyrus' face with her signature exposed tongue serving as a slide.
Cyrus performs with false teeth during her Bangerz Tour at Rogers Arena on February 14, 2014 in Vancouver, Canada.
Cyrus rides an oversized hotdog during the Bangerz Tour opening concert in Vancouver, Canada.
Miley performs a racy number atop a car during her Bangerz Tour at Honda Center on February 20, 2014 in Anaheim, California.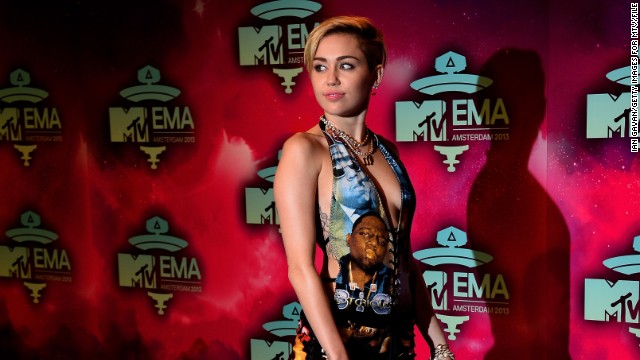 Photos: Evolution of Miley Cyrus
Cyrus also tweeted what appeared to be a reaction to reports that her hospitalization was related to something other than her recent bout with the flu. "humans can b so selfish. if any1 thinks id rather b layin n a hospital bed than doing what i love on stage theyre f--kin LAME. Miserable"
Her Tuesday night concert at the Sprint Center in Kansas City, Missouri, was canceled when she was hospitalized that afternoon, according to a statement from the arena.
"Cyrus has been hospitalized for a severe allergic reaction to antibiotics and has been placed on medical rest by her doctors," the statement said. "She will not be able to perform as scheduled."
The singer was not too ill to tweet from her Kansas City hospital bed, though.
"Kansas I promise Im as (heartbroken) as you are. I wanted so badly 2 b there 2night. Not being with yall makes me feel s--ttier than I already do," she wrote in a Twitter message to fans Tuesday afternoon.
"Mr. Octopussy & some amazing Drs are taking good care of me," Cyrus wrote in tweet that included a photo of her in a hospital bed wearing a gown. She was holding a green octopus toy in front of her face.
Cyrus fell ill with the flu earlier this month, causing the cancellation of a concert in Charlotte, North Carolina.
Miley: Post-Disney, post-Liam and stronger than ever
CNN's Carolyn Sung and Matthew Stucker contributed to this report.