STORY HIGHLIGHTS
Authorities say it was a hate crime when a gunman shot at Jewish centers
The three victims of the shooting were Christian
The shooting still qualifies as a hate crime, a CNN legal analyst says
(CNN) -- Investigators say it was a hate crime when a gunman opened fire at two Kansas City-area Jewish centers. But the three people he killed were Christian.
That shouldn't affect whether authorities file hate crime charges against him, legal experts say.
That's because federal hate crime statutes criminalize offenses involving "actual or perceived" race, color, religion, national origin, gender, sexual orientation, gender identity or disability of any person.
"To qualify as a hate crime, all that matters is that the crime was motivated, in whole or in part, by the offender's bias," CNN Legal Analyst Sunny Hostin said.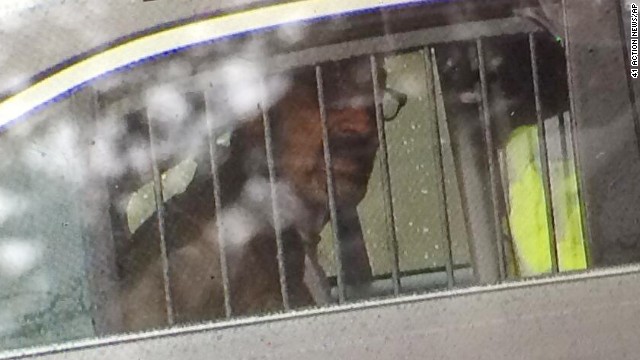 Frazier Glenn Cross, a 73-year-old Missouri man with a long history of spouting anti-Semitic rhetoric, is seen in a police car Sunday, April 13. He is suspected of fatally shooting three people: a boy and his grandfather outside a Jewish community center in Overland Park, Kansas, and a woman at a nearby assisted-living facility.
People gather to mourn the shooting victims April 13 at St. Thomas the Apostle, an Episcopal church in Overland Park. Overland Park is a suburb of Kansas City.
Rachel Trout, 16, receives a hug from a friend after addressing the crowd at St. Thomas the Apostle.
Storm clouds gather over the Jewish Community Center of Greater Kansas City on April 13. It was the site of the first shooting.
Investigators work the scene of a shooting at the Village Shalom Retirement Community in Leawood, Kansas, on April 13.
A police car is seen at the entrance of the Jewish Community Center on April 13.
A Kansas state trooper controls traffic at the entrance of the Jewish Community Center on April 13.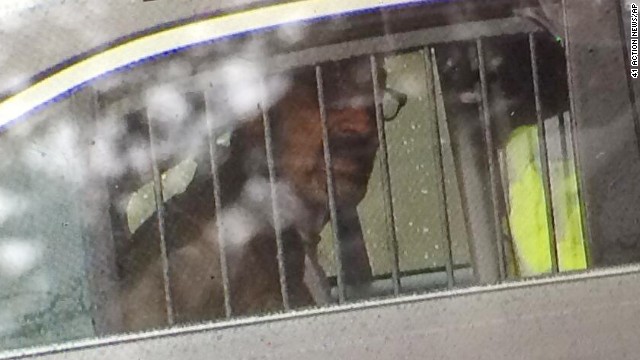 Photos: Deadly shootings in Kansas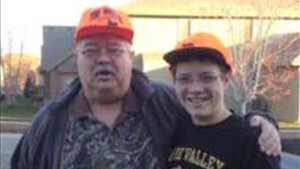 Mom shocks at vigil for slain family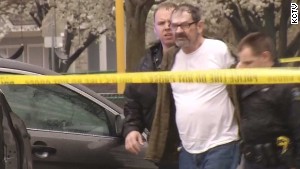 Officials: Shooting was a hate crime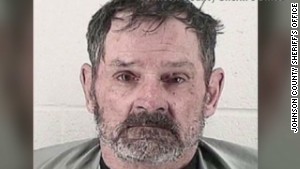 Kansas suspect: 'I hate all Jews'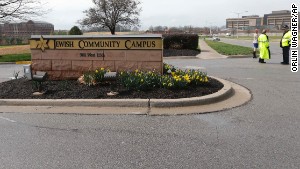 Accused Kansas shooter has racist past
"The fact that both shootings occurred at places identifiable as Jewish, combined with his white supremacist past, plus any comments he made ... and other evidence would be more than enough to qualify this as a hate crime," she said.
The suspect, Frazier Glenn Cross, 73, faces charges of first-degree murder. Organizations that track hate groups describe Cross, who is also known as Frazier Glenn Miller, as a long-time white supremacist.
At a news conference on Monday, Overland Park Police Chief John Douglass said that investigators had "unquestionably determined...that this was a hate crime."
And Barry Grissom, U.S. attorney for the District of Kansas, said federal prosecutors would be filing hate crime charges against him.
"We are in a very good place from an evidence standpoint of moving forward with this case," Grissom told reporters, "and it will be presented to the grand jury in the not too distant future."
Richard Cohen, president of the Southern Poverty Law Center, said there's no doubt that the suspect's anti-Semitism fueled the shooting.
"Miller, of course, targeted them because he perceived them to be Jewish. That seems pretty obvious from the site of the shootings," he told CNN's Wolf Blitzer.
Another indication of his mindset, Cohen said, were the words he shouted from the back of the patrol car after his arrest: "Heil Hitler."
If Cross is convicted of a federal hate crime, he could face life in prison.
What the killings say about U.S. hate groups
CNN's Evan Perez and Wolf Blitzer contributed to this report.