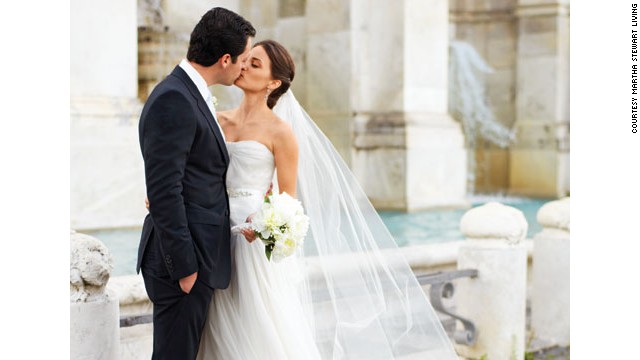 Being part of a wedding party is an honor -- and an obligation. Both the betrothed and their honored guests need to take the decision seriously.
Issue the invitation in a way that lets them off the hook if they can't spare the time or cash.
Parties don't need to have equal numbers of bridesmaids and groomsmen. In fact, feel free to discard any "rules" if they don't fit your familial or friendship situation.
The maid of honor is often a sister or female relative, but the role can also be filled by a friend, female or male.
Being the maid of honor entails a lot of responsibility, from managing the wedding party to holding up the bride's bustle.
The best man isn't just in charge of throwing an epic bachelor party -- he had to get the party fitted for tuxedos, keep the groom calm, hold the bride's ring and a host of other tasks.
Bridesmaid parties often include a sister or two, but can be comprised of other female family members and friends. Older girls and young teenagers can join the party as junior bridesmaids.
In addition to party duties, one of the best things a bridesmaid can do is make sure her dress doesn't become the bride's problem.
If the bride has a brother, he's a great addition to the party. Otherwise, go with the gents who make you most comfortable.
Groomsmen often serve as ushers at the ceremony and escort bridesmaids down the aisle.
Flower girls and ring bearers should be at least 4 years old -- and they can't be expected to behave like adults. Shy or fidgety kids might not be best suited for the task.
A flower girl walks down the aisle ahead of the bride, scattering petals as she goes. When that task is over, she may go sit with her parents.
Tying the ring to a pillow is perhaps advisable, depending on the coordination level of the small child or family pet.
The wedding party's tasks
The wedding party's tasks
The wedding party's tasks
The wedding party's tasks
The wedding party's tasks
The wedding party's tasks
The wedding party's tasks
The wedding party's tasks
The wedding party's tasks
The wedding party's tasks
The wedding party's tasks
The wedding party's tasks
The wedding party's tasks
STORY HIGHLIGHTS
It's not just bachelorette parties and shower games; being a bridesmaid is serious
Be present and stay attuned to the bride's needs to avoid unnecessary drama
This isn't about you, so keep your nitpicks to yourself
Have fun -- but not too much fun
(Town & Country) -- It's April, which means wedding season is upon us. If you already know that, not because you're a bride-to-be but because you're knee-deep in bridesmaid commitments, you also know how stressful it can be to be in a wedding party.
So here, we tapped Eimear Lynch, a five-time bridesmaid and author of the book "The Bridesmaids: True Tales of Love, Envy, Loyalty...and Terrible Dresses," for her guidelines to get you through the process.
Town & Country: Bridesmaid dresses you'll actually want to wear
1. Always agree with the bride
It doesn't matter whether she has asked for your opinion on her dress, your dress or the flowers. All she really wants is blanket approval for everything she has planned, from the equestrian-themed shower to her quirky Sophia Webster wedding shoes. "Well, I love it!" is all you ever need to say.
2. Lean in
There's nothing worse than being trapped in an e-mail chain with a bunch of bridesmaids masking passive-aggressive suggestions with XOXOs. Everyone will (eventually) thank you for taking charge when it comes to planning a drama-free shower or bachelorette party.
Town & Country: 10 ways to incorporate your dog into your wedding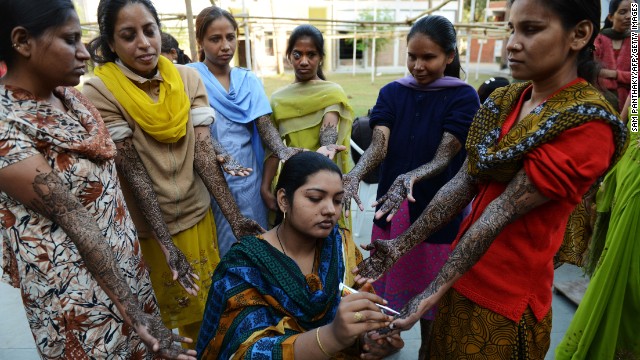 Farzana Shaikh applies henna to visually impaired brides at the Andh Kanya Prakash Gruh institute as part of a ritual ahead of their marriages in Ahmedabad, India.
A bride rides to church in the western Macedonian village of Galicnik.
Belorussian brides take part in an annual Bride Parade in central Minsk.
Rows of newly wedded brides and grooms mingle at the Unification Church's mass wedding at its headquarters in Gapyeong, South Korea, on February 17, 2013. About 3,500 couples matched by the church tied the knot.
An Indian Muslim bride during a mass wedding ceremony at the ancient Sarkhej Roja in Ahmedabad.
iReporter Mikael Ruttkay Hylin shared this striking photos from his trip to Mbour, Senegal, where he witnessed a traditional Muslim Senegalese wedding.
Pakistani brides attend a mass marriage ceremony in Karachi. Some 110 couples participated in the ceremony organized by a local charity welfare trust.
Brides line up with their grooms during a group Valentine's Day wedding at the National Croquet Center on February 14, 2013, in West Palm Beach, Florida. The group wedding is put on by the Palm Beach Country Clerk & Comptroller's office, and approximately 40 couples tied the knot.
Couples prepare for marriage during a mass wedding ceremony on December 12, 2012, in Yogyakarta, Indonesia. The day saw a surge in marriage around the globe to mark 12/12/12.
A Jewish bride is surrounded by relatives during her wedding to the great-grandson of the rabbi of the Tzanz Ultra-Orthodox Hasidic community in Netanya.
In Jerusalem, Hannah Batya Penet dances with her relative during her wedding to Rabbi Shalom Rokach, the grandson of the Belz rabbi.
A Japanese bride and her groom sail through a canal for their wedding procession after their wedding ceremony at Katori city in Chiba prefecture.
A bride checks her messages while getting ready for a group picture after a mass wedding outside a Chinese temple in Kuala Lumpur on December 12, 2012.
Musali Mohammed al-Mujamaie, a 92-year-old Iraqi farmer, sits next to Muna Mukhlif al-Juburi, his new 22-year-old wife, the new wives of his grandsons and one of his grandsons during celebrations after their group wedding in his home village of Gubban, Iraq.
A crowd cheers as a Lebanese bride and groom pose for pictures at the site of a car bomb just days before in Beirut, Lebanon.
Syrian soldiers celebrate with their their brides during a group wedding in Latakia province.
A dozen brides wait to be married during a ceremony for a radio station contest at the Little Chapel of the Flowers on December 12, 2012, in Las Vegas.
Lini Sasanto waits to fill out marriage papers at a busy City Clerk's office on December 12, 2012, in New York.
A bride walks holding her wedding dress at the Gandan monastery on October 18, 2012, a special day on the lunar calendar for wedding ceremonies, in Ulaanbaatar, Mongolia.
Luz Carmen Gonzalez marries Jesus Chacon in the last Maya wedding before the end of the Maya Long Count Calendar -- Baktun 13 -- and the beginning of a new era on December 17, 2012, in Merida, Mexico.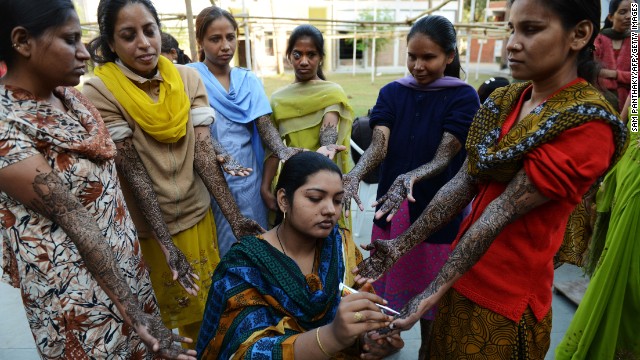 Brides around the world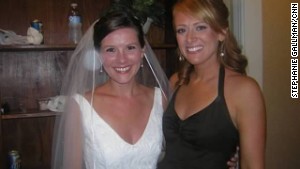 Advice for the 'professional bridesmaid'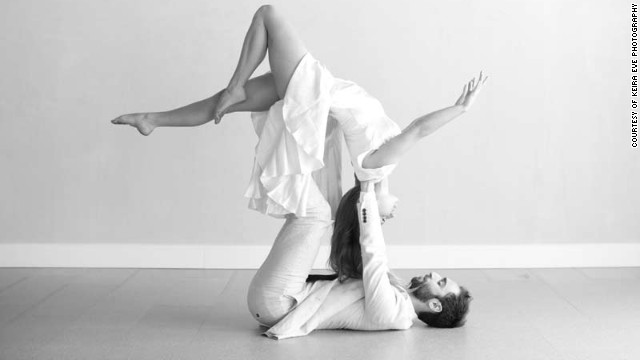 Kelsey and Isaac: June 23, 2012, in the backyard of Kelsey's yoga teacher in Orem, Utah
Tessa and Ashoke: August 3, 2013, in Sonoma, California, at Cornerstone Gardens
James and Aubrey: November 19, 2011 at their friend's ranch in Round Top, Texas
Shenae and Josh: May 2013 in a small garden
Chi and Jesse: October 6, 2012, in New York City
Zahra and Vincent: April 2013 in Washington, D.C.
Kara and Thomas: August 11, 2012, at Kara's family's home in Rockport, Maine
Maggi and Alex: June 29, 2013, at a converted barn next to a pond in Saugerties, New York
Amy and Carter: September 10, 2011, at their Traverse City, Michigan, home, which is a 100-year-old farmhouse
McKenzie and Jamie: June 2012 on a farm they rented (See more at Elle.com)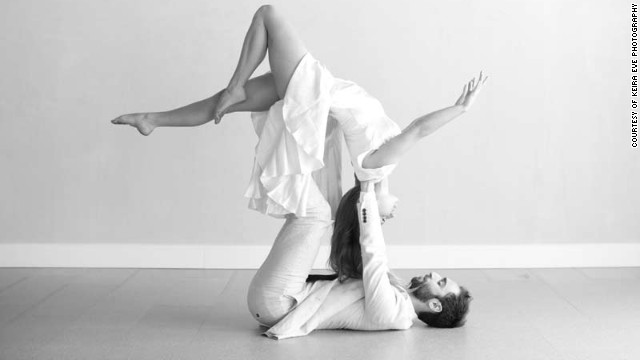 They did 'I do' their way
3. Make friends
Yes, interbridesmaid alliances will help you get your way in stalemates over bachelorette venue or shower gifts, but those bridesmaids and groomsmen (and wedding laypeople too, I guess) are also future friends, co-workers or boyfriends.
4. Sweat the small stuff
You read that right. Weddings are high-stress and ultra-emotional, and a blowout fight can be triggered by something as simple as a mention of the bride's eligible ex-boyfriend. Speak carefully as the wedding draws near, and keep even quieter on the day itself.
Elle: 25 Jaw-Dropping Celebrity Engagement Rings
5. Pick up the phone
Eighty percent of pre-wedding drama could be avoided if people spoke on the phone instead of sending snippy, insensitive texts and e-mails. If you need to tell the bride something potentially upsetting (such as "I can't make it to your eighth shower" or "We cannot have your bachelorette party in the Seychelles"), do it on the phone or in person.
6. Try it on, try it on, try it on
You might not want to wear your bridesmaid dress for one extra second, but you should. You'll probably get the dress months before the wedding, and there's a chance you'll gain or lose weight in the lead-up to the big day. I have been privy to a few sewed-into-the-dress situations, and I can tell you they're far from ideal.
Elle: 10 Couples Who Said "I Do" In a Different Way
Don't miss out on the conversation we're having at CNN Living.
Follow us on Twitter
and
Facebook
for the latest stories and tell us what's influencing your life.
7. Consider your updo
So you just sat down with your friend's hometown hairstylist. Say, "Do whatever you like!" and you'll end up with prom hair pinned with baby's breath. Instead, bring an inspiration photo and be specific about what you want (and don't want). Same goes for makeup.
8. Remember, this isn't even A LITTLE BIT about you
Hate your hairstyle? Dislike your dress? Grossed out by the groomsmen? You can keep all that to yourself, because your job is marvelously simple: Support and celebrate the bride and her groom.
Elle: 10 Destinations for a Dream Wedding
9. Drink responsibly
Before you have that sixth glass of Sauvignon Blanc, think ahead to your place in the wedding album. Do you want to be immortalized in a damp bridesmaid dress with a half-undone bun and tear-streaked makeup? If so, order away!
10. Have a ball
This is the one time you'll get to indulge in all-out celebration of your sister or dear friend. And you'll do it over lunch, drinks, dinner, and dancing with some people you love (and, sure, some you detest). Why not try to enjoy it?
Town and Country: 10 Classic Wedding Photos From the Past