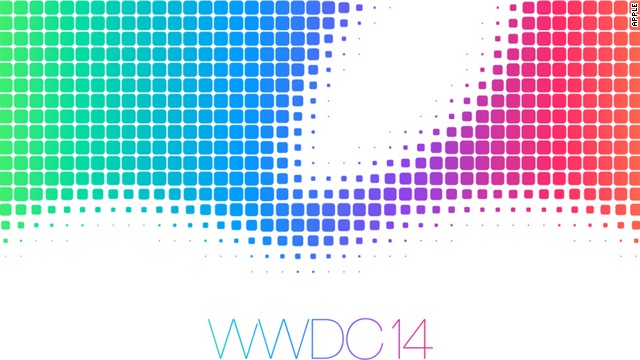 Apple typically makes news at its annual Worldwide Developers conference (WWDC), held each spring. Click through this gallery for highlights from past WWDCs.
Steve Jobs, then Apple's interim CEO, gave the keynote address in May 1999 at the WWDC, typically a launching pad for products. That year Jobs announced a new Powerbook computer.
Apple CEO Steve Jobs demonstrated a preview of Apple's forthcoming Mac OS X operating system during his WWDC keynote address in May 2000.
At this WWDC, Jobs announced that Apple's Mac OS X would be pre-installed along with Mac OS 9 in all new Mac computers.
At the 2002 WWDC, Jobs presided over a theatrical mock funeral for Apple's OS 9 operating system, complete with casket, fog and organ music. "It's been a good friend," he said.
At WWDC 2003, Jobs unveiled the new Power Mac G5 desktop computer as well as iPhoto, iMovie and other software tools. That year Apple also pre-screened the Pixar movie, "Finding Nemo."
Jobs posed here with a new flat-panel display, the first 30-inch model designed for the personal computer. He also announced the 2005 release of OSX Tiger.
Jobs opened his 2005 WWDC keynote by using a computer with an Intel processor, representing Apple's switch from IBM to Intel for its processing chips.
Attendees eyed a new Apple Mac Pro desktop computer at the WWDC in 2006 in San Francisco. Jobs kicked off the conference with announcements of a new Mac Pro desktop computer and a forthcoming Mac OS X Leopard operating system.
This WWDC marked the launch of the original iPhone, which had been unveiled at an event in January of that year. The phone went on sale in the United States three weeks later, on June 29.
Apple CEO Steve Jobs launched the iPhone 3G, and compared it to other phones, at the 2008 WWDC. He also introduced the App Store, which would open to the public the next month and has served more than 50 billion downloads to date.
Apple Senior Vice President of iPhone Software Scott Forstall wore a lab coat and safety goggles while demoing a science app for the iPhone at the WWDC in June 2009. Jobs, suffering from cancer, was on medical leave at the time. That year Apple kicked off the conference by unveiling the iPhone 3GS.
Jobs, looking alarmingly thin, introduced the iPhone 4 during his keynote address at the 2010 WWDC.
Jobs returned from another medical leave to deliver the WWDC keynote address on June 6, 2011, when he introduced Apple's iCloud storage system. The Apple co-founder died four months later.
Tim Cook gave his first WWDC keynote at the 2012 conference, where he announced new models of the MacBook Air and MacBook Pro laptops.
Apple CEO Tim Cook announced a handful of new products at WWDC 2013, including iTunes Radio, refreshed Macs and a preview of iOS 7.
Highlights from Apple's WWDC
1999
2000
2001
2002
2003
2004
2005
2006
2007
2008
2009
2010
2011
2012
2013