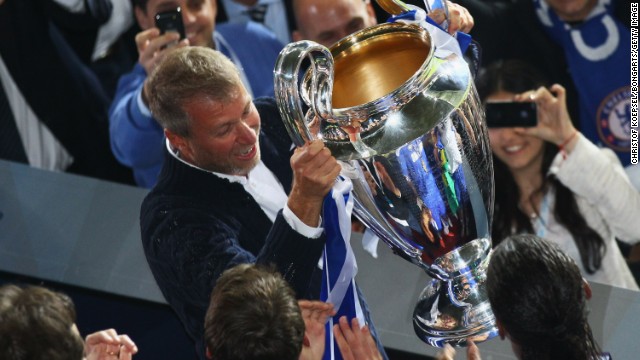 Roman Abramovich took control of Chelsea in 2003 and by 2005, with many millions spent, the club had won the English Premier League, while it claimed the Champions League in 2012 with victory over Bayern Munich.
Qatar Investment Authority bought a majority stake in PSG in 2011, with Nasser Al-Khelaifi appointed as president. Many millions of dollars have been invested since then, and as a result the club looks set to win its second consecutive French Ligue 1 title this season.
Abramovich brought manager Jose Mourinho to Chelsea in 2004, and the Portuguese went on to guide the club to two English Premier League titles, one FA Cup and two League Cups before leaving in 2007. He returned last summer and will be desperate to secure a third Champions League crown, following wins with Porto and Inter Milan.
Former France and Bordeaux manager Laurent Blanc was appointed PSG boss last summer and is enjoying an impressive maiden season. The French Ligue 1 title looks to be tied up, while a French Coupe de la Ligue final is on its way as well as the Champions League quarterfinal against Chelsea.
Zlatan Ibrahimovic has played a huge role in PSG's recent successes after joining the club from AC Milan in 2012. This season alone, the Sweden international has scored 25 goals in 30 league games and 10 in seven in the Champions League.
Fernando Torres, meanwhile, has struggled to fulfill his $80 million price tag since joining Chelsea from Liverpool in 2011, scoring just nine goals from 32 appearances this season.
John Terry has seen it all at Chelsea, having made his debut in 1998 -- nearly five years before Abramovich arrived. While his behavior on and off the pitch has often been questioned, the club captain has won a wealth of trophies over the years.
Like Ibrahimovic, Thiago Silva also joined PSG from AC Milan in 2012. The defender has gone on to become club captain, while he could also be the man to lift the World Cup for Brazil on home soil this summer.
Money, money, money
Chelsea MK II
The Special One
Catching the eye
I am Zlatan
Stuck in a rut
'Captain, Leader, Legend'
Captain Marvel
STORY HIGHLIGHTS
PSG and Chelsea meet in the Champions League quarterfinal first leg on Wednesday
Match pits together two sides whose success has been financed by foreign ownership
Opening match takes place in Paris, before London hosts decisive match next Tuesday
(CNN) -- Wednesday in Paris will see two worlds collide, when Nouveau Riche take on Nouveau Riche-r.
Paris Saint-Germain welcome Chelsea to the Parc des Princes for a Champions League quarterfinal first leg, with both teams vying for a spot in the final four of Europe's crème de la crème.
The Qatari-funded, mega-rich, ultra-trendy club very much on the rise, against the team that made it fashionable to buy-your-way-to-success, backed by Roman Abramovich's rubles.
The Russian oligarch arrived in west London in 2003 and within two years, had helped -- or perhaps been solely responsible -- for ending Chelsea's 50-year wait for an English league title.
Read: Opening Champions League quarters end level
Seven years later, his dream of landing the continent's premier club trophy was finally realized when the Blues lifted the 2012 Champions League.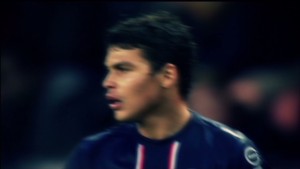 Thiago Silva targets PSG dominance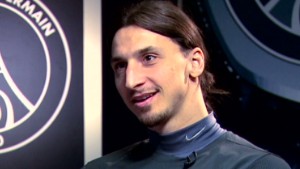 Exclusive: What makes Ibrahimovic tick?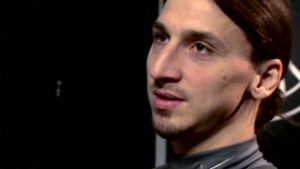 Ibrahimovic reveals biggest weakness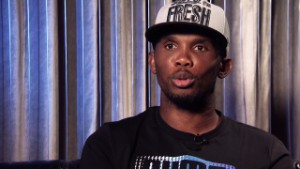 Eto'o: Money doesn't motivate me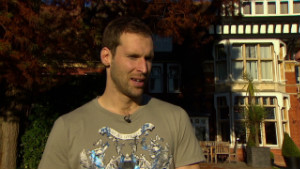 Cech's recovery from fractured skull
For Chelsea MK II, you need look no further than across the Channel.
2011 saw Qatar Sports Investments take control of PSG, and just like at Stamford Bridge, the national championship arrived two years later after many millions of dollar had been spent.
Champions League glory is next on the agenda and it is very possible that it will have turned up in the same nine-year period it took Chelsea to achieve it following massive investment.
But perhaps the similarities stop there.
Some are inclined to feel that PSG are favorites to progress past Chelsea into the semifinals because of one player: Zlatan Ibrahimovic.
The striker has been on a one-man scoring rampage, blasting his way past anything that dares try and stop him.
Cristiano Ronaldo aside -- you will struggle to find many who have bettered his stunning tally of 39 goals from 42 games for club and country this season.
He also has Champions League pedigree coming into Wednesday's game, with the Swede pouncing 10 times in his last seven appearances in the competition.
Chelsea's problems up front this season, however, have been well-documented, with coach Jose Mourinho recently admitting that there will be great changes in that department come the summer.
Until then, he is stuck with an $80 million player who once would have come close to matching Ibrahimovic's goalscoring feats.
Sadly for Mourinho, that player, Fernando Torres, seems to be stuck in a parallel universe -- somewhere on Merseyside, circa 2009, to be precise, when he was in the form of his life for Liverpool.
Read: Chelsea's Premier League title hopes dip
And unfortunately, if Torres' nine goals from 32 appearances this term are insufficient, the Chelsea boss will be unable to call on a Champions League winning-striker in his ranks.
Samuel Eto'o is out of the game due to injury, yet questioning his age suggests the Cameroonian does not fill Mourinho with too much confidence anyway.
Chelsea do have another Champions League winner to call upon on Wednesday or, better put, a double Champions League winner -- in Mourinho himself.
The Portuguese, who won the title with Porto in 2004 and Inter Milan in 2010, was made for nights like this, and put him in a one-off game, or a two-legged tie in this case, and not too many will come out on top against him.
While his opposite number, Laurent Blanc, may have the better manners and does not go around poking opponents in the eye, he cannot match Mourinho's invaluable big-game experience.
Read: Mourinho banned for jabbing Barca coach's eye
In fact, he has never made it past this stage in the competition.
On the home front, Blanc and PSG may have all but tied up the French Ligue 1 title, boasting a 13-point advantage over second-placed Monaco with seven games left.
But that has to be the bare minimum for a club with ambitions of their size playing in a league not renowned for its stature, nor one that can match the English Premier League's uber-competitiveness.
Manners were mentioned earlier, and this is perhaps a key theme that runs through the heart of the two clubs' differing identities.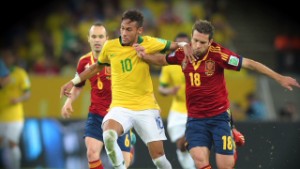 Capello backs Brazil to win the World Cup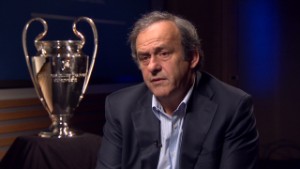 Platini: Goal line technology too expensive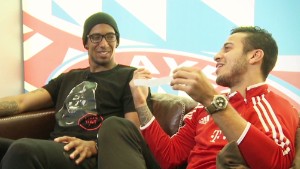 Bayem dressing room secrets revealed
While Mourinho spent his weekend lecturing a Crystal Palace ball boy, Blanc could be found lavishing high praise on the Portuguese.
Read: PSG cruises into quarterfinals
Move away from the managers and take a quick glance at their respective captains, and you'll see that pattern continue.
Thiago Silva is the sophisticated leader to John Terry's rough diamond; one plays the game in an honest way with an irremovable smile on his face, while the other has often stretched the boundaries of decency over the years.
The same can be said of the differing atmospheres inside the clubs' two stadiums, although that is perhaps a comment on British and French football cultures in general.
The Parc des Princes is an altogether more sober affair, a place where fans mix with French fashion icons and movie stars.
Stamford Bridge, meanwhile, is a setting where supporters like to chuck celery onto the field of play, conjuring up memories of the stadium's infamous "Shed End" in the less-than-glorious era of 1980s British football.
Stamford Bridge is a little further than a stone's throw away from the River Thames, while the Parc des Princes is a short walk from the Seine.
A pasty or pie is likely to be the match snack for many a Chelsea fan, while PSG supporters may prefer to tuck into something a tad more upmarket, given France's long established gastronomic reputation.
Differing clubs, but both with money -- lots of it -- at their core.
It all adds up to what should be a fascinating encounter.
Read: Footballer turns lifesaver in Ukraine