STORY HIGHLIGHTS
The life sentence given to a spy for Israel in 1987 still reverberates today
Israel has sought Jonathan Pollard's release for decades
U.S. intelligence and justice officials oppose any early release
The issue touches on diplomatic, political and religious concerns
Washington (CNN) -- A judge's decision 27 years ago to throw the book at Jonathan Pollard still reverberates today.
Tuesday's news headlines focused on an effort to save imperiled Middle East peace talks, with a possible deal including Pollard's release from the life prison sentence that the U.S. naval intelligence analyst received in 1987 for providing stacks of classified documents to Israel.
Then as now, the case involves a convergence of diplomatic, political and religious issues that strain U.S.-Israel relations and evoke emotional, bordering on zealous, reactions in both countries.
To the U.S. intelligence and justice communities, Pollard is a turncoat who betrayed his oath and country, not an American Jew who acted out of allegiance to Israel.
U.S. intelligence community: no early release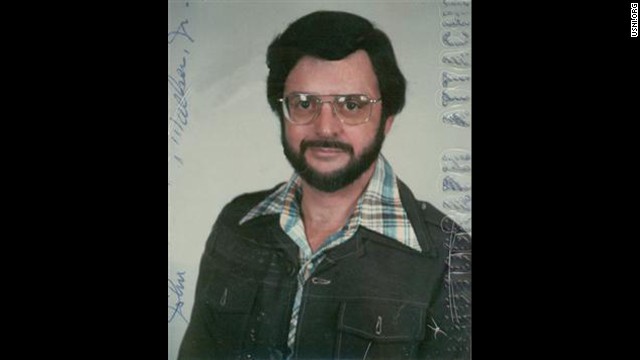 John Walker ran a father and son spy ring, passing classified material to the Soviet Union from 1967 to 1985. Walker was a Navy communication specialist with financial difficulties when he walked into the Soviet Embassy and sold a piece of cyphering equipment. Navy and Defense officials said that Walker enabled the Soviet Union to unscramble military communications and pinpoint the location of U.S. submarines at all times. As part of his plea deal, prosecutors promised leniency for Walker's son Michael Walker, a former Navy seaman. Click through the gallery to see other high-profile leak scandals the United States has seen over the years.
Military analyst Daniel Ellsberg leaked the 7,000-page Pentagon Papers in 1971. The top-secret documents revealed that senior American leaders, including three presidents, knew the Vietnam War was an unwinnable, tragic quagmire. Further, they showed that the government had lied to Congress and the public about the progress of the war. Ellsberg surrendered to authorities and was charged as a spy. During his trial, the court learned that President Richard Nixon's administration had embarked on a campaign to discredit Ellsberg, illegally wiretapping him and breaking into his psychiatrist's office. All charges against him were dropped. Since then he has lived a relatively quiet life as a respected author and lecturer.
Jonathan Pollard is a divisive figure in U.S.-Israeli relations. The former U.S. Navy intelligence analyst was caught spying for Israel in 1985 and was sentenced in 1987 to life imprisonment. The United States and Israel are discussing his possible release as part of efforts to save fragile Middle East peace negotiations, according to sources familiar with the talks.
Wen Ho Lee was a scientist at the Los Alamos Laboratory in New Mexico who was charged with 59 counts of downloading classified information onto computer tapes and passing it to China. Lee eventually agreed to plead guilty to a count of mishandling classified information after prosecutors deemed their case to be too weak. He was released after nine months in solitary confinement. Lee later received a $1.6 million in separate settlements with the government and five news agencies after he sued them, accusing the government of leaking damaging information about him to the media.
Members of the Bush administration were accused retaliating against Valerie Plame, pictured, by blowing her cover in 2003 as a U.S. intelligence operative, after her husband, former Ambassador Joe Wilson, wrote a series of New York Times op-eds questioning the basis of certain facts the administration used to make the argument to go to war in Iraq.
In 2007, Lewis "Scooter" Libby, Vice President Dick Cheney's former chief of staff, was convicted on charges related to the leak of the identity of CIA operative Valerie Plame. Libby was convicted of obstruction of justice and perjury in connection with the case. His 30-month sentence was commuted by President George W. Bush. Cheney told a special prosecutor in 2004 that he had no idea who leaked the information.
Aldrich Ames, a 31-year CIA employee, pleaded guilty to espionage charges in 1994 and was sentenced to life in prison. Ames was a CIA case worker who specialized in Soviet intelligence services and had been passing classified information to the KGB since 1985. U.S. intelligence officials believe that information passed along by Ames led to the arrest and execution of Russian officials they had recruited to spy for them.
Robert Hanssen pleaded guilty to espionage charges in 2001 in return for the government not seeking the death penalty. Hanssen began spying for the Soviet Union in 1979, three years after going to work for the FBI and prosecutors said he collected $1.4 million for the information he turned over to the Cold War enemy. In 1981, Hanssen's wife caught him with classified documents and convinced him to stop spying, but he started passing secrets to the Soviets again four years later. In 1991, he broke off relations with the KGB, but resumed his espionage career in 1999, this time with the Russian Intelligence Service. He was arrested after making a drop in a Virginia park in 2001.
Army Pvt. Bradley Manning was convicted July 30 of stealing and disseminating 750,000 pages of classified documents and videos to WikiLeaks, and the counts against him included violations of the Espionage Act. He was found guilty of 20 of the 22 charges but acquitted of the most serious charge -- aiding the enemy. Manning was sentenced to 35 years in military prison in 2013.
Former intelligence contractor Edward Snowden revealed himself as the leaker of details of U.S. government surveillance programs run by the U.S. National Security Agency to track cell phone calls and monitor the e-mail and Internet traffic of virtually all Americans. Snowden has been granted temporary asylum in Russia after initially fleeing to Hong Kong. He has been charged with three felony counts, including violations of the U.S. Espionage Act, over the leaks.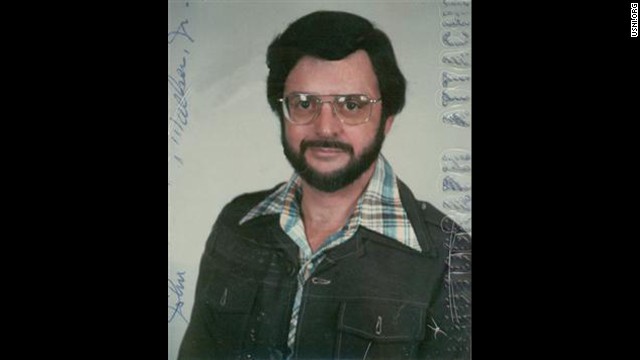 Sharing secrets: U.S. intelligence leaks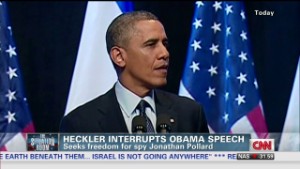 Who is Jonathan Pollard?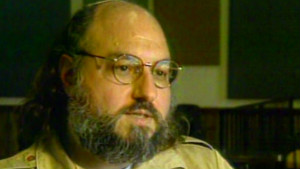 Obama pressured to free famous spy
"Mr. Pollard's apologists portray him as a sort of dual patriot: loyal to the United States, but also motivated to help Israel," former FBI lawyer and national counterintelligence official M.E. Bowman wrote in the New York Times in January. "In fact, he was primarily a venal and selfish person who sought to get rich."
To many Israelis and American Jews, Pollard wanted to help a U.S. ally by providing Israel intelligence information he believed the country should have. Israel has repeatedly sought Pollard's release over past decades.
"It is time for the American Jewish community to put the Pollard case to rest—not by letting him rot in prison, but by standing up against a real injustice," said an editorial in Tablet Magazine, an online journal dedicated to Jewish affairs, in response to Bowman's op-ed.
Will U.S. free spy Jonathan Pollard?
On March 4, 1987, U.S. District Judge Aubrey Robinson Jr. rejected a plea agreement reached by federal prosecutors and Pollard that offered the possibility of something less than the maximum life sentence in return for an admission of guilt.
Journalists covering the case believed Pollard would get 25 years and perhaps less, with the chance for early parole, recalled CNN's Wolf Blitzer, whose book "Territory of Lies" chronicled the case. If he had been given the lesser sentence, Pollard would be free today.
Maximum sentence
Instead, Robinson imposed the maximum life term, meaning no chance for parole for at least 25 years.
According to Blitzer's book, Robinson cited the damage to U.S. national security caused by Pollard's leaks, as then-Defense Secretary Caspar Weinberger asserted in a classified memo to the court.
In the memo, parts of which were later declassified and published in Blitzer's book, Weinberger said he sought to "dispel any presumption that disclosures to an ally are insignificant; to the contrary, substantial and irrevocable damage has been done to this nation."
The memo noted that many documents that Pollard gave Israel were originals that included details on sourcing and the identifications of U.S. agents abroad, potentially putting them at risk.
"Unauthorized disclosures to friendly powers may cause as great a harm to the national security as to hostile powers because, once the information is removed from secure control systems, there is no enforceable requirement nor any incentive to provide effective controls for its safekeeping," Weinberger's memo said, according to Blitzer's book.
"Moreover, it is more probable than not that the information will be used for unintended purposes," the memo continued. "Finally, such disclosures will tend to expose a larger picture of U.S. capabilities and knowledge, or lack thereof, than would be in the U.S. interest to reveal to another power, even to a friendly one."
The Tablet Magazine editorial, however, argued that the Pollard detractors overstated the risk created by the materials he provided to Israel, saying "the suggestion that passing satellite photos or communications intelligence to a friendly country is a crime on a par with causing the death of a U.S. agent in the field defies common sense."
Possible agreement
An Israeli official told CNN on Tuesday that Pollard could be released before the upcoming Jewish holiday of Passover as part of an agreement to extend the Israeli-Palestinian peace negotiations into 2015.
Under the proposal, the Palestinians would refrain from taking their case for statehood to international bodies such as the United Nations while the talks continue, the Israeli official said.
Meanwhile, Israel would release more Palestinian prisoners and limit its construction of new settlements in disputed territory, according to sources familiar with the talks.
A Palestinian spokesman dismissed reports of any deal, and U.S. Secretary of State John Kerry also said that no agreement existed "at this point in time regarding anyone, or any specific steps," adding "there are a lot of different possibilities in play."
At the White House, spokesman Jay Carney said U.S. President Barack Obama has made no decision on releasing Pollard. However, Carney made clear that the paramount goal remained a Middle East peace agreement.
"The need for and benefits of a peace between the Israelis and Palestinians, a peace that provides the Palestinians with their own state and provides security to a democratic Jewish state of Israel transcends (the Pollard) issue and any others that are part of the discussions that we have," Carney said.
Israeli hardliner: Don't free murderers to get Pollard out
In Israel, hardliners who support the release of Pollard say it should happen as part of the U.S. judicial process, rather than in a deal involving the release of Palestinian prisoners.
Uri Ariel of the Jewish Home Party said he opposed freeing "murderers" in exchange for Pollard's release.
Meanwhile, a U.S. law enforcement official told CNN that Pollard effectively withdrew his parole application on Tuesday by waiving a hearing. There was no immediate explanation for the move by Pollard, who is eligible for parole in November 2015.
Charles Leeper, a former U.S. attorney who prosecuted Pollard, told CNN's Evan Perez that any decision to let Pollard out should include a specific condition.
"If the professional diplomats and intelligence officials do decide to release Pollard to Israel," he said, "in my opinion, it should only be on the condition that Israel agrees to keep him and will not try to send him back."
Opinion: Trade a spy, get Middle East peace?
CNN's Elise Labott contributed to this report.