Fabio Capello: 'Sport is outside politics'
updated 4:33 PM EDT, Thu March 27, 2014
STORY HIGHLIGHTS
Fabio Capello says Russia should not be banned from the 2014 World Cup
Two U.S. senators called for Russia to be kicked out of the tournament
Italian coach Capello says sport and politics should not mix
Russia's first game of the 2014 World Cup is against South Korea on June 17
Follow us at @WorldSportCNN and like us on Facebook
(CNN) -- Russia's annexation of Crimea should not affect the country's sports teams, says Russian national football team coach Fabio Capello.
The Italian, who previously coached England, has dismissed calls for Russia to be kicked out of the upcoming World Cup in Brazil and for it to be stripped of the right to host the 2018 tournament.
When asked by CNN if he understands why people could choose to boycott a World Cup in Russia, Capello said: "I don't understand why you would boycott the World Cup or other sport competitions.
"Sport is out of politics, for me. I don't understand when someone boycotts a competition."
Two U.S. senators recently wrote a letter to football's global governing body FIFA calling for Russia to be expelled from the 2014 World Cup while also being stripped of its right to host the 2018 event.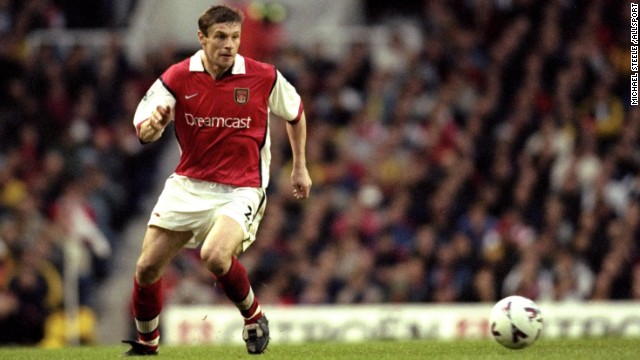 Oleg Luzhny enjoyed a successful football career playing for Torpedo Lutsk, SKA Karpaty Lviv, Dynamo Kiev, Arsenal and Wolverhampton Wanderers, while he represented both the USSR and Ukraine at international level before heading into management.
Luzhny, who played at right-back or in central defense, signed for Dynamo Kiev in 1989 and spent 10 years there. He became club captain and won the USSR league and cup double, as well as seven Ukrainian league titles and four Ukrainian cups.
Luzhny's form at club level led to an international call-up for the USSR in 1989. He won eight caps, but after the Soviet Union's dissolution, he went on to play for Ukraine on 52 occasions, regularly captaining the nation.
Luzhny soon caught the eye of Arsenal manager Arsene Wenger, who signed him from Dynamo Kiev in 1999. While never managing to hold down a regular first-team spot, he still amassed 110 appearances over four years, winning the English league and cup double as well as a further FA Cup.
After a short spell at Wolverhampton Wanderers, Luzhny turned his eyes to coaching, becoming player-manager of Latvian side Venta in 2005. His tenure did not last long, however, with financial problems playing a part in the club's downfall. He officially hung up his playing boots in 2006.
Luzhny returned to his homeland and became assistant manager at Dynamo Kiev, taking the reins as interim manager twice and coming up against Manchester United in the Champions League in 2007. He left in 2010, before taking charge of Ukrainian outfit SC Tavriya Simferopol for a year in 2012.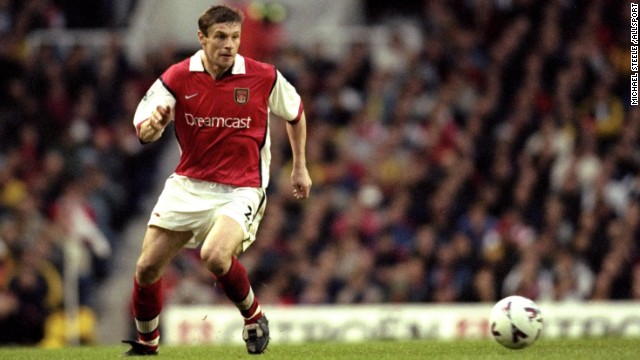 Oleg Luzhny: Ukraine football hero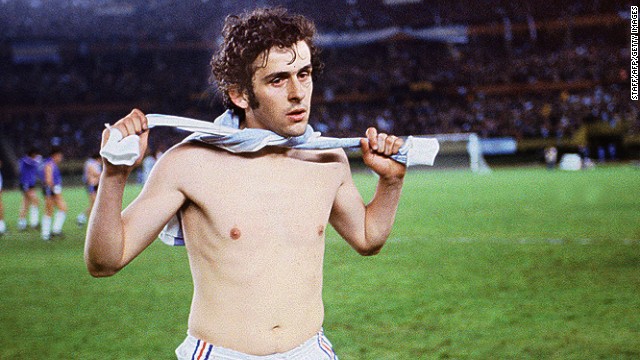 Michel Platini says he had misgivings about traveling to Argentina for the 1978 World Cup but chose to go to a country under notorious military rule in order to air his views in public.
Dutch legend Johan Cruyff was believed to have missed the 1978 World Cup because of a political boycott, but in 2008 he revealed that his decision to stay away from a tournament where his nation reached the final was because of a kidnap threat against him in 1977.
People hold portraits of missing relatives at the trial of former Argentina ruler Reynaldo Bignone in 2010. Charged with kidnap and torture, Bignone was sentenced to 25 years in prison -- and the 86-year-old has been convicted of other crimes since.
Pro-Ukrainian supporters demonstrate in Dublin where delegates have been arriving for the European Peoples Party conference.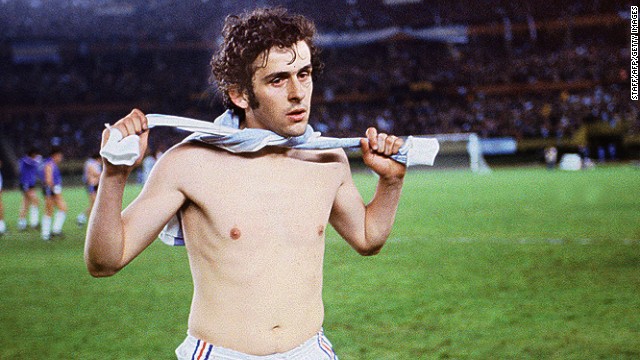 Sporting Concerns
Two Russian politicians responded by sending a letter of their own to FIFA demanding the U.S. be kicked out of Brazil 2014 for previous aggressive actions against Yugoslavia, Iraq, Libya and recent action in Syria.
Read: Platini backs Russia's right to play at World Cup
Political controversy -- Russia's anti-gay propaganda law and a $50 billion budget -- also dominated the build-up to the recent Sochi 2014 Winter Olympics.
Russia topped the medal table with 13 gold medals; success which Capello says has ramped up the pressure on his players ahead of the World Cup -- which begins on June 12.
"We are euphoric because a lot of medals go to Russia," said Capello. "We are really proud of the results.
"But I've lived my career with pressure. I've managed really important teams and when you manage these teams you need to win -- the pressure is every day."
Russian president Vladimir Putin took a keen interest in the country's performance at Sochi 2014 and he will surely be hoping for a strong showing from the hosts at the 2018 World Cup.
If Russia is to compete when it welcomes the world, Capello says it must work on developing a new generation of talented players to replace an aging squad.
"They need to prepare the under-21s, under-20s to find new players," said the former AC Milan and Real Madrid coach. "I need to speak with the managers. We need to put some young players in the first team. This is the problem.
"We've got seven foreign players every game, and four Russian players. If one of the best players is injured, we lose a lot.
"But I always think positive, and I hope we will be the surprise in Brazil."
Read: Luzhny -- "World needs to support Ukraine in Russia conflict"
Read: Obama, EU united over Ukraine