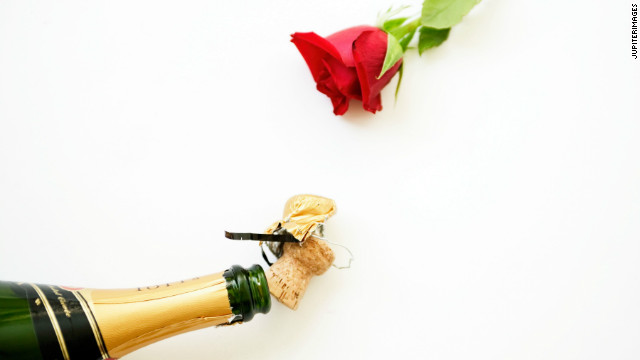 Weddings: they're all Champagne toasts and rose petals a-plenty -- at least until the bills start rolling in. Eliminate any awkwardness or unexpected expenses up front by figuring out who is responsible for footing each part with some guidance from Martha Stewart Weddings.
Engagement Party -- Anyone can host, but usually it falls to the bride's family to pay.
Engagement Announcement -- The bride's parents should pay for placement in local papers and papers in the groom's parents' distribution area if they live in a different region.
Planning expenses, bride's attire, floral arrangements, wedding day transportation, photo and video, officiant's travel and lodging, lodging for bridesmaids -- This usually falls to the bride's family.
Flowers and gifts for bridal attendants, the groom's ring, and a present for him -- The bride.
Wedding Reception -- Sorry, bride's family, but you're traditionally on the hook for this, too.
Corsages and boutonnieres for immediate members of both families, lodging of groom's attendants -- This one falls to the groom's family.
Rehearsal Dinner -- The groom's family.
Marriage license and officiant's fees, bride's bouquet and her engagement and wedding rings and a gift, gifts and boutonnieres for groom's attendants, honeymoon expenses -- Groom, that's all you.
Alcohol and Flowers -- In some circles, the groom's family may pick up these expenses.
How to split the wedding tab
How to split the wedding tab
How to split the wedding tab
How to split the wedding tab
How to split the wedding tab
How to split the wedding tab
How to split the wedding tab
How to split the wedding tab
How to split the wedding tab
How to split the wedding tab
STORY HIGHLIGHTS
Money often comes with strings, so be prepared to accept compromise along with cash
Make sure that all parties involved are very clear about where they may and may not have input
When it comes to new parental partners, come from a place of respect rather than emotion
Don't be afraid to play the bride or groom card and demand that wayward parents be civil
(Martha Stewart Weddings) -- Weddings are a glorious celebration of the union of two souls where were blessed enough to find one another in this often cold and cruel world. They're also a lightning rod for family drama.
Follow these simply guidelines to gracefully navigate even the stickiest financial, floral, etiquette or ex-spouse issues that may pop up along with parental involvement.
His parents aren't contributing, but his mom wants a say
Head her off by asking for her help in small, specific ways -- such as deciding on the seating arrangements for her family's tables or designing a groom's cake with her son, suggests Elise Mac Adam, author of "Something New: Wedding Etiquette for Rule Breakers, Traditionalists, and Everyone in Between."
"If you didn't plan on a groom's cake, this might be the moment to consider it," notes Mac Adam. And remember, if your future in-laws are hosting the rehearsal dinner, your mother-in-law automatically gets as much control over it as she wants.
His parents are contributing some money
Very seldom is money given without strings -- even when people say "no strings attached." The best course is to find out what the expectations are before the offer is accepted.
Be sure to ask the contributors exactly what they want to pay for. And remember that the creative control remains with the wedding's host. Your groom's parents don't get to pick the flowers or the florist; it's not even necessary to brief them on your decisions.
And the fact that they're helping doesn't guarantee them a spot on the invitation, but if their contribution is significant in scale, it would be a smart move to list them.
Martha Stewart Living: The New Bridal Shower Rules (Toilet Paper Dresses and Awkward Icebreakers Not Included!)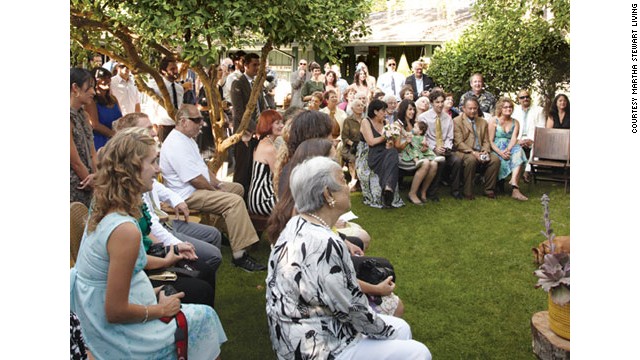 Parents need extra time to arrange everything from travel to sitters. Let them know early when things are afoot -- and if their wee ones are welcome.
It's okay not to invite kids at all, especially if it's a formal or evening. This is easiest on guests who are local.
Be explicit about your wishes on the invitation. Traditionally if a child is invited, his or her name is included in the address.
Give parents a phone call just to make sure that it's clear they understand that it's a child-free wedding or if child care will be provided.
Be consistent with your rules, so no one feels slighted. An age cut-off is often a polite way to do this.
Traditional etiquette limits your choices for flower girls and ring bearers to children between 3 and 7 years old. "Younger children simply don't make it to the end of the aisle" without some adult intervention, says one expert.
Match jobs -- like ring bearer, usher, yarmulke distributor -- to the child's personality. A shy kid may not like to meet a lot of people and be overwhelmed.
The thoughtful thing to do is to invite the ring bearer and flower girl to the reception, even if it's just the cocktail hour and you get them a sitter for the rest of the night.
When it comes to food, children's meals make kids happier and are often less expensive. Why waste money on food they won't eat?
Kids 7-14 can be seated at a special table, and some experts suggest a different room entirely for kids younger than that.
Arts and crafts can be a great distraction for kids at a reception.
If little guests are going to be in their own supervised room, experts suggest filling it with easy-to-coordinate activities -- including board games; gender-neutral, kid-appropriate movies; and simple art projects.
If it's in your budget, by all means include the nanny; not only is it a generous gesture, but it will give the invited parents peace of mind. But you are under no obligation to do so.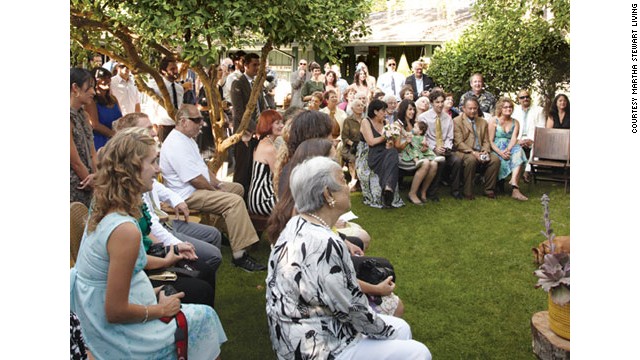 ABCs of inviting children to a wedding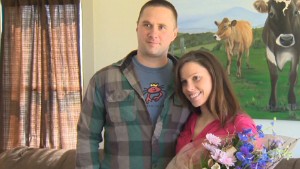 Military couple wins $70K wedding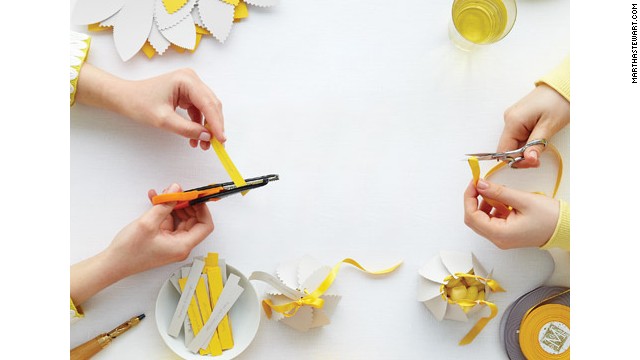 What matters most to you: food, decor, entertainment, venue? Focus on that and trim costs on everything else.
People love a job at a party! Lean into your friends' skills. They'll be thrilled to be asked and they know you'll eventually return the favor.
Trimming the guest list may be the scariest task of all, but do you really, truly need to see your second-grade bestie's boyfriend chugging down your open bar?
If you can find a venue that already reflects your personal style, you won't need to splurge for extra decor to make it yours.
Online fonts are a gift from the design gods. Some fantastic sites offer a bounty of options.
Printed programs are lovely, but the vows are really the only words anyone is listening for.
Pick a signature hue that you both love and stick with it. Color then becomes your theme.
A little online digging can yield tremendous treasures at a fraction of the price of a traditional store.
Embrace and celebrate the season with flowers that are fresh, local and lovely.
If you buy shoes you can wear again after the wedding, you'll have a nice little memento when you slip them on for parties and special events in the following months.
Bigger buds mean fewer stems, and that's a blessing to your budget.
Potted plants make great centerpieces and make a great parting gift for guests.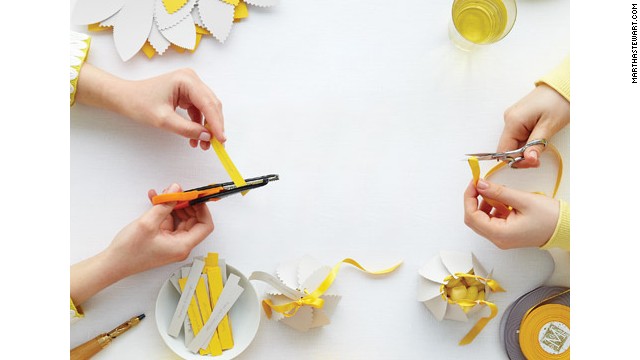 Save money gracefully at your wedding
Your parents are paying, but they want a different wedding than you do
First, express your gratitude. Then, explain your preferences in a non-defensive way. "If you emphasize how pleased you are, it will be easier for people to see why you like the things you do," says Mac Adam. Then try to compromise. If you want 40 guests and they want 150, pick a number in between. If you're set on a simple wedding and they want something more elaborate, Mac Adam suggests giving your parents free rein over some creative elements, such as the invitations.
If the list is loaded with so many of their invitees that there's little room for yours, offer to contribute some of your own money in order to include more of your friends. If all else fails, though, you'll need to let them do it their way, unfortunately -- or foot the bill yourselves.
One family is hosting, but the other family has higher expectations
The customs of the two different families need to be clearly communicated. But those who are actually hosting -- defined as a combination of "footing the bill" and "making the decisions" -- hold absolute sway in defining the hospitality that will be offered. And it is completely rude to insist that someone else follow your own hosting instincts or pattern (doubly so when that would also involve them spending more money).
The family that wants a more elaborate event is free to host a follow-up or additional event. However, if the bride's family's wedding reception is deemed to be not-quite-adequate, the groom's family cannot host an alternate reception, but they can certainly offer additional hospitality to family and friends at some other time.
Martha Stewart Living: 7 Old-School Wedding Rules You Can Break
Who hosts and pays for what?
Today, most people believe the couple should pay for their own wedding, especially if they have lived on their own for a time. Of course parents often want to pitch in too; negotiate who contributes according to their willingness and their ability. Get more information and a breakdown of traditional roles in the gallery above.
Including my stepparents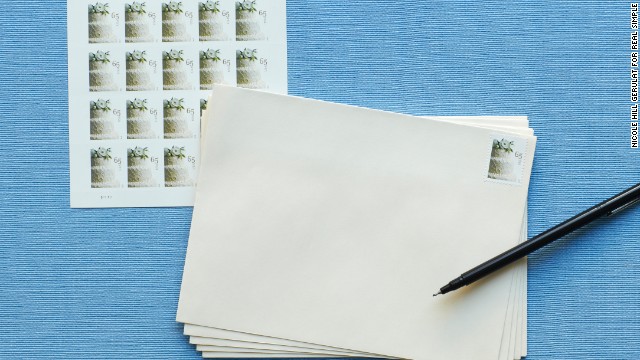 From married couples with the same last name to members of the military -- here's how to get your wedding invitations where they're going in style.
Unmarried Couple Living Together
Divorced Female Who Kept Her Married Name
Divorced Female Who Uses Her Maiden Name
Married Couple, Both Doctors
Married Doctors With Different Last Names
Wife is a Commissioned Officer
Husband is a Retired Commissioned Officer
Husband is a Non-Commissioned Officer or Enlisted Man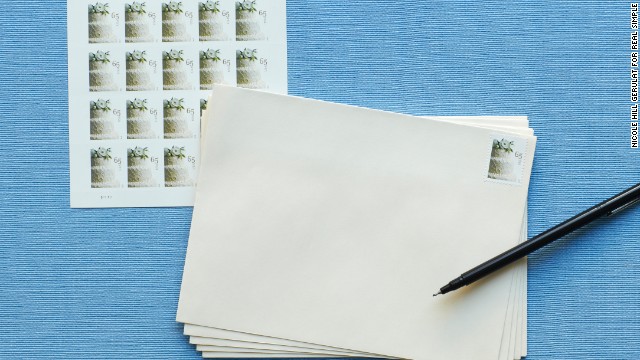 Follow the script -- addressing invitations
Though the oldest of invitation etiquette leaves stepparents off the invitation completely, today's expectations side with including them, even if you aren't particularly close.
If the bride wants to include her stepfather in walking her down the aisle, one common solution is for her father to walk the bride partway down the aisle, handing her off to the stepfather. Other brides have asked both men to escort her.
Martha Stewart Living: Common Wedding Traditions and Superstitions You've Never Heard Before
Stepparents at the reception
The father of the bride normally welcomes guests to the reception, which is his role as host. Unless the stepfather's hosting role is primary, he should be willing to take a back seat here.
If a bride or groom is going to dance with a parent, it's not required that she also dance with the stepparent, but if they are at all close, it would be good to do so.
It's quite common nowadays for each household (father and stepmother; mother and stepfather) to "host" their own table; this spreads the family attention around to many guests, and it reduces possible tensions between them. You can arrange them near one another or farther away, depending on the emotions involved.
Buying flowers for stepparents
It would probably be best to buy everyone involved corsages or boutonnieres whether they're married or dating. One firm rule of etiquette is that couples who are a "social unit" (married, engaged, living together) must be treated as such. Disregarding this rule at a wedding could create some bad karma -- and some hurt feelings. It's perfectly appropriate to give these new partners a less flashy corsage or boutonniere than your birth parents (as long as they're not the only ones getting them). Emily Bouchard, a family therapist, coach, and founder of Blended-Families.com says, "You should come from a place of respect rather than basing your decision on liking or disliking someone."
If this will be difficult for you, discuss your dilemma with your parents before deciding. Their input will help you avoid a major fallout on the day that is so important to you.
Martha Stewart Living: 21 Gorgeous Engagement Rings of Real Brides
Don't miss out on the conversation we're having at CNN Living.
Follow us on Twitter
and
Facebook
for the latest stories and tell us what's influencing your life.
Mother of the bride and stepmother of the bride don't get along
If this is a sincere worry, sit down with each woman individually, and make a personal appeal. "This is an important day for me, and I'm going to be very emotional. I need to ask you to put aside your animosity for this event, and for all events surrounding it. If you love me, please promise me that you will be polite and civil."
In the case of your stepmother, you can also share your worries with your father, and ask him to make the case for pleasantness to his wife.
Then recruit someone (your wedding planner or a bridesmaid) to be on "mom patrol;" if one of the women forgets her promise, her "minder" will be prepared to take her aside and ask her to refrain from unpleasantness for your sake, and for the sake of all your guests.
Fashion is not your mom's strong suit
Seek the help of a third party. "Ask her to join you for an afternoon of shopping, and use a personal shopper or sales consultant to take the pressure off," says Karen Bussen, author of "Simple Stunning Wedding Etiquette."
She'll be more likely to accept fashion advice from a professional. If she still ends up picking something completely hideous, keep your disappointment to yourself: "In the end, a happy mother, wearing what makes her feel great, is much more important than a perfect photo opportunity," says Bussen.
Martha Stewart Living: Kate Bosworth's Wedding: Behind-the-Scenes Photos
Did you encounter any sticky parental situations at your wedding? We'd love to hear all about it in the comments below.