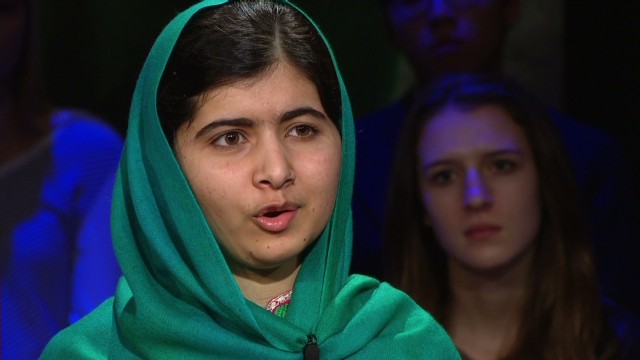 The names Betty, Gloria and Shirley probably come to mind when most think of feminists, but there's a whole group of young women -- and men -- who are working toward equality. Here is a short list -- who would you add? Tweet us
@CNNLiving
with #fem2. Malala Yousafzai is a Pakistani student and education activist, who gained international attention after she
was shot in 2012 by Taliban gunmen
. "I want to become a prime minister of Pakistan," she said, saying it could make her "the doctor of the whole country."
Journalist Gloria Steinem poses with Kierra Johnson at the Ms. Foundation's Women of Vision 2013 Gala earlier this year. Johnson, the executive director of Choice USA, an abortion rights organization, has worked to mobilize youth around reproductive justice.
shortage of ink written
on Tavi Gevinson, the wunderkind founder and editor-in-chief of the
online magazine, Rookie
. In her 2012
TEDtalk on feminism
, she spoke about women in media: "What makes a strong female character is a character who has weaknesses, who has flaws, who is maybe not immediately likable, but eventually relatable."
There's been no
Samhita Mukhopadhyay
is a feminist writer, speaker and digital strategist. As the former executive editor of
Feministing.com
, she also wrote "Outdated: Why Dating is Ruining Your Love Life." Now, she works as a senior strategist at
Purpose
developing digital campaigns for girls and women.
petitioned to get a female moderator
for the 2012 presidential debate. CNN's Candy Crowley was named a moderator for the second debate, in which
wage parity
became an issue.
Sammi Siegel, Emma Axelrod and Elena Tsemberis are three New Jersey teens who
Bridge Project
, left, was accompanied by Janet Murguía, president and CEO of the National Council of La Raza, when Pacheco
testified before Congress
about the DREAM Act.
Gaby Pacheco, an immigrant rights leader and director of the
Youth Tech Health
-- an organization that advances youth health and wellness through technology. She's been named one of
faces of the future of feminism
and was part of a co-founding leadership committee of SPARK Movement.
Jamia Wilson is the executive director of YTH --
Shelby Knox
was featured in a documentary that chronicled her teenage activism for comprehensive sex education and gay rights in her Southern Baptist community. She has been an activist for 10 years and works at Change.org on campaigns for gender justice.
petitioned
for Native American women's access to emergency contraception. She was featured in the documentary "
Young Lakota
."
Sunny Clifford is advocate for reproductive health and justice and
Young feminists
Young feminists
Young feminists
Young feminists
Young feminists
Young feminists
Young feminists
Young feminists
Young feminists
Young feminists
STORY HIGHLIGHTS
Advocate Simone N. Sneed says that millennial feminists want something different
Author: Milliennials want to do good, be well and make money
Their generation "will crack the code," author says
Editor's note: Simone N. Sneed is a New York-based nonprofit executive and strategist with a focus on providing opportunities for young women to have access to meaningful work and leadership opportunities, as well as tools for emotional well-being. She tweets @catchbrilliance.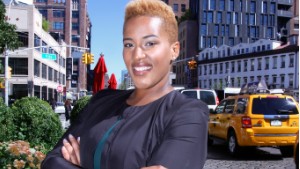 Strategist and social entrepreneur Simone N. Sneed.
(CNN) -- As a millennial feminist, I am part of a diverse and civically engaged generation committed to innovative social change.
The question many of us are working to answer is: How can we do good, be well and make money, all at once?
And for our generation of feminists, the mantra is not lean in or recline, it's thrive.
Both identities are rooted in the possibility of what could be: Millennials are committed to manifesting a better future, and feminism has always articulated a future with gender equity at its core.
The explosive visibility of feminism in the past year has been due primarily to the resourceful leveraging of new media and catalytic individuals.
National conversations about feminism are often led and supported by millennial women: from the twitter hashtag #solidarityisforwhitewomen, to Beyoncé's sampling of Chimamanda Ngozi Adichie's TED Talk on feminism.
Feminism now is much more accessible because new media has created space for a larger and more complex public discourse. That allows for a different engagement, which thrills me and gives me hope.
The feminist revolution of the 1970s opened up possibilities that our mothers and sheroes dreamed of, and that we now get to live up to.
We were born into a world that had a cracked glass ceiling, and are grateful and dedicated to build upon the efforts that came before us.
With more female CEOs, politicians, engineers and leaders than ever before, we know there is a long way to go, but there is now a road for us to start on.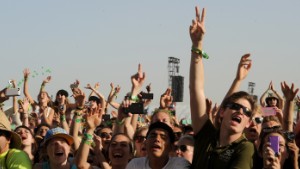 Winning over millennials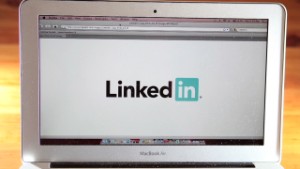 Expert: Millennials won't accept 'no'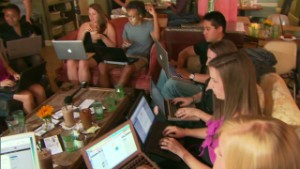 Make way for the millennials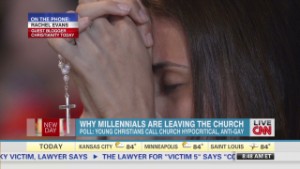 Why millennials are leaving the church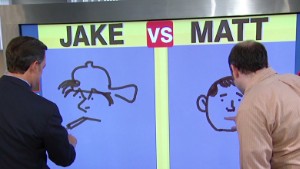 How do you draw a typical millennial?
We grew up with mothers and mentors who accepted burnout and exhaustion as inevitable, and who perpetuated the dangerous myth that women are superheroes.
But superheroes are not allowed to be vulnerable. This is something that today's young women refuse to embrace. We desire liberation in our paycheck and our humanity. We ache for the fullness of ourselves, and also desire a sustainable way to live.
We dare to dream differently, and resist being a martyr for the work.
We are dedicated to change: creating our own socially conscious start-ups, or rising into positions of executive leadership in the nonprofit sector, and aggressively establishing ourselves as a value-add in the corporate sector.
Our generation is often criticized for an ambition gap, but that is a misperception.
Instead, we are just committed to seeing the world of work evolve.
Young women and young men are dedicated to establishing a future in which women are paid and promoted equally.
We are building a world where access to meaningful work opportunities isn't stymied because of institutionalized systems of oppression; a world where we are able to decide our own priorities and envision new possibilities.
What do we want? More compassion and thoughtfulness.
We want the world to wake up: to make decisions based on what would be most loving. To be more conscious, and ensure the basics for everyone.
I think our generation will crack the code.
By leveraging the work of established institutions like Catalyst, Girl Scouts, Re: Gender and the Ms. Foundation, millennial women are the leading edge of our social transformation.
Projects and organizations like Levo League, Ultraviolet, Girl Trek, Girls Who Code, The Pipeline Fellowship and Catapult are setting the stage for a new generation of feminist leadership.
These outlets are developing leaders who are using technology as a tool for convening and empowerment.
They're producing millennial leaders who are well-educated, dedicated to closing the pay gap, starting companies and launching social ventures.
These leaders are relentless, because, in the words of Arundhati Roy, "Another world is not only possible, she is on her way."