STORY HIGHLIGHTS
Conspiracy theories haunt the Nirvana front man's death nearly 20 years ago
Police release new photos, but they are not new evidence
"Mr. Cobain is still deceased and the case is still a suicide," detective says
A cold-case detective only reviewed Cobain file to prep for 20th anniversary interviews
(CNN) -- Nirvana front man Kurt Cobain killed himself at age 27 with a shotgun, a Seattle police investigation concluded, and nothing has changed about that assessment 20 years after his death.
But as the anniversary of Cobain's passing approaches early next month, rumors have stirred on social media that police might be reopening the case.
They are not, they said in a statement. But they released new photos of the crime scene.
The photos do not include images of Cobain's body.
But the dingy, scratched images of syringes, a tainted spoon, a lighter and other personal belongings strewn across the floor will likely bring back sad memories for many fans.
Immortal attachment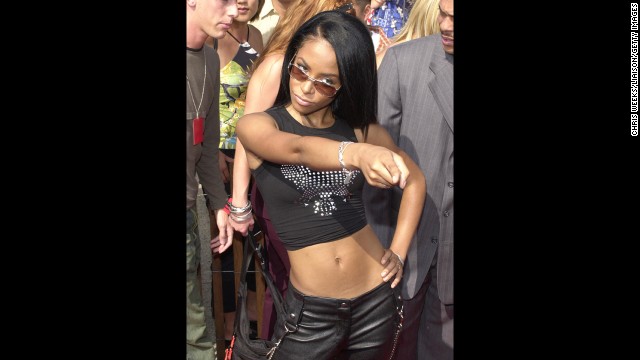 Singer Aaliyah was just hitting her stride when her life ended in an August 2001 plane crash in the Bahamas. The 22-year-old had released her third album the month prior, and was lining up future movie projects as well. Investigators said the plane was overloaded with luggage at the time of the crash, which killed all nine people on board.
On September 7, 1996, Tupac Shakur was leaving a boxing event in Las Vegas when he was shot multiple times. Six days later, he was dead at 25. He left behind an ever-increasing fan base, a catalog of music and one of culture's most persistent mysteries. The presumption is that his death was caused by the volatile East Coast/Wast Coast rap war of the era, a feud that held Tupac and New York rapper Notorious B.I.G. as its avatars. Although nearly every fan has his or her own theory on who was involved in the young talent's death, his murder remains unsolved.
Actress Brittany Murphy's death hit like a bombshell in December 2009 when she unexpectedly died at 32. A coroner later said that the actress died from a combination of pneumonia, an iron deficiency and multiple drug intoxication. Her husband, Simon Monjack, died five months later of acute pneumonia and severe anemia, "just like Brittany," the coroner said. Her father is contesting those findings and questioning whether she was poisoned.
Michael Jackson's 2009 death from an overdose of propofol stunned the world. Four years later, we're still talking about the King of Pop's passing, as his family confronts AEG Live in court with claims that the company is liable in the star's death.
James Dean's death is part of his legend. The actor's life and career were cut tragically short on September 30, 1955, when the 24-year-old got into a collision while driving his Porsche 550 Spyder on a California highway. He never lived to see his iconic movie, "Rebel Without A Cause," arrive in theaters that October.
"The Adventures of Superman" star, George Reeves, was found dead in his home on June 15, 1959, at the age of 45. He died from a gunshot wound to the head, which was ruled as suicide. But many still believe that Reeves was murdered.
The August 5, 1962, death of Marilyn Monroe is still shrouded in mystery. The screen siren died in her Los Angeles home at the age of 36. The official cause of death was an overdose, but that hasn't stemmed the tide of persistent theories that something more nefarious led to Monroe's untimely passing.
Actress Natalie Wood mysteriously drowned in the Pacific Ocean on November 29, 1981, in a death that was initially ruled accidental. That changed in 2012 when a renewed investigation into Wood's death caused the Los Angeles coroner to amend her cause of death to "drowning and other undetermined factors" because of questions surrounding the bruises found on Wood's body.
Guitarist Brian Jones, a founding member of the Rolling Stones, was found dead in a swimming pool in July 1969 after a party at his home. The hard-living 27-year-old's passing was ruled death by misadventure, yet theories abounded that he'd been the victim of a crime. In 2009, police in Sussex, England, began to look into his death once again.
The gruesome 1969 murder of actress Sharon Tate -- along with four others -- left a mark on pop culture that still appears today. Tate, who was married to director Roman Polanski, was 26 years old and eight months pregnant when she was murdered, an act committed by members of the Manson Family.
Jimi Hendrix is another legend who died young, passing away at 27 in September 1970. According to Rolling Stone, police said at the time that it was a drug overdose, and that he'd died of suffocation in his own vomit. We can only imagine what the rock star could have gone on to create, given the incredible influence he had on music in the short span of time he was internationally known.
Musician and poet Jim Morrison of The Doors was found dead in the bathtub of his Paris apartment in 1971, also at the age of 27. But the cause of his death has been a hot topic of debate: His passing was officially due to natural causes, but a 2007 book fueled theories that there was a cover-up.
As a master of martial arts and an action star, Bruce Lee was reaching the zenith of his career when he died at 32 in July 1973. He was in Hong Kong at the time of his death, which was blamed on a brain edema caused by an allergic reaction to painkillers. His sudden and shocking passing came just a month before the premiere of his classic 1973 film, "Enter the Dragon."
Elvis Presley's death at 42 in August 1977 left some fans so shocked they refused to believe it. Hopeful conspiracy theorists swore that the King was still alive and well in the years following his collapse in his bathroom at Graceland. Although Elvis' death was ruled to be the result of an irregular heartbeat, there were accusations that prescription drug abuse was a factor.
The final chapter in the lives of Sid Vicious and his girlfriend Nancy Spungen is one of music's most famous. In October 1978, Nancy died from a stab wound in Room 100 of New York's Chelsea Hotel, and Sid was arrested as a top suspect. Four months later and out on bail, Sid died of a drug overdose.
"Hogan's Heroes" actor Bob Crane was found bludgeoned to death in his apartment on June 29, 1978, at the age of 49. Even after the case was reopened in 1990, Crane's murder has still not been solved.
John Lennon was shot and killed outside of his Manhattan apartment on December 8, 1980. In 2010, the convicted assailant, Mark David Chapman, told a parole board that he gunned down the Beatles giant because he thought at the time "that by killing John Lennon I would become somebody." Lennon's widow, Yoko Ono, has poignantly referred to Lennon's death in efforts to curb gun violence.
Twenty years after his father Bruce Lee's death, actor Brandon Lee died at 28 after being fatally wounded on the set of "The Crow." The shooting was accidental -- it was supposed to be Hollywood gun play for the sake of the scene -- but it sparked plenty of rumors that Lee's death wasn't an accident.
Even though Kurt Cobain died 19 years ago, many of a certain age can still recall the exact place they were in when they learned the Nirvana frontman had been found dead at 27. As Rolling Stone explains, "People looked to Kurt Cobain because his songs captured what they felt before they knew they felt it," and that remains true even after his death -- which some aren't convinced was a suicide, as authorities ruled it to be.
Already the "Queen of Tejano" to fans of the genre, singer Selena was on the cusp of crossing over into pop stardom when she was murdered by Yolanda Saldivar in March 1995. Although she was just 23 at the time, the Grammy-winning artist had established an incredible legacy at the time of her death, one that her husband, Chris Perez, recently chronicled in the book "To Selena, With Love."
Just a year after the loss of Tupac, hip-hop weathered the death of another giant of the genre, Notorious B.I.G. The rapper was shot and killed at 24 while leaving a music industry party in March 1997. Like Tupac's, his slaying remains unsolved.
Fashion designer Gianni Versace was fatally shot on the steps of his Miami Beach, Florida, mansion on July 15, 1997. Police believe a 27-year-old named Andrew Cunanan killed the 50-year-old head of the renowned fashion empire, although they couldn't uncover a motive. Cunanan took his own life on a nearby houseboat a week after Versace's death.
An official inquest into the August 1997 death of Princess Diana ruled that it was her "grossly negligent" driver and the paparazzi who trailed him that caused the car crash that ended her life. The beloved Princess of Wales was just 36 when she died in Paris. Although the inquest aimed to offer closure to the grieving, there are those who've claimed the British Royal family had something to do with Diana's passing.
The death of comedic actor and "Saturday Night Live" star Phil Hartman stunned fans in May 1998, when he and his wife were discovered shot to death in their Los Angeles home in an apparent murder-suicide. Autopsies revealed that Hartman had been shot in the head several times, while his wife, Brynn, died of a single self-inflicted gunshot wound.
Topless dancer-turned-model-turned reality TV star Anna Nicole Smith died at 39 in February 2007, after being found unconscious in her Florida hotel room. Smith died of an accidental overdose of prescription drugs, but her death led to a two-year legal drama that involved Smith's lawyer-boyfriend and two doctors. The three were accused of conspiring to feed Smith's drug addiction, and using false names to obtain the drugs, but most of the charges were tossed out in 2011. That wasn't all: Following Smith's death, there were also legal battles over custody of the former Playboy Playmate's body, as well as the custody of her daughter, Dannielynn.
Heath Ledger, too, was poised to ascend to a new level of stardom when he died at 28 in January 2008. The actor had already been nominated for an Oscar for 2005's "Brokeback Mountain" and was set for another nod for "The Dark Knight" when he was found dead in his New York apartment. Police later said he died from an accidental overdose of prescription medications, including painkillers, anti-anxiety drugs and sleeping pills. He didn't live to see the Academy award him the best supporting actor Oscar for his role of The Joker.
Brit songstress Amy Winehouse was found dead in her London home in July 2011, just 27 years old. The soulful singer, who openly struggled with drug and alcohol abuse during her career, died of accidental alcohol poisoning -- a finding that sparked a global conversation on the nature of substance abuse and its treatment.
Whitney Houston was on the verge of a comeback when she was found unresponsive in her Beverly Hilton hotel room in February 2012. The 48-year-old had been in Los Angeles with plans to attend a pre-Grammys party, and had just performed an impromptu duet two days before her sudden death. An autopsy later showed that the music icon drowned face down in a tub of water about 12 inches deep; the drowning was ruled as accidental with the "effects of atherosclerotic heart disease and cocaine use" listed as contributing factors.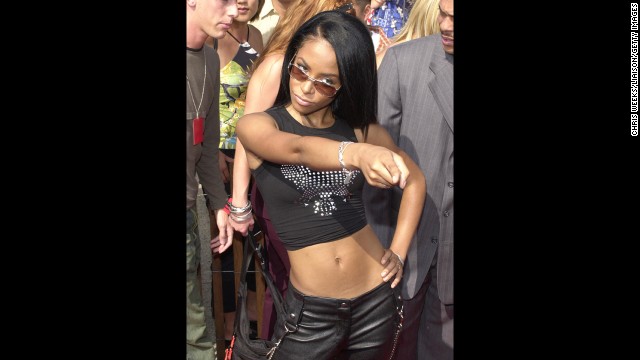 Photos: Controversial celebrity deaths
The attachment to the singer-songwriter, who was as much the front man of an evocative musical movement as he was of the band Nirvana, lives on.
As apparently do theories of how the icon may have died. They include murder combined with rumors of personal entanglements.
Some fans seem unwilling to believe that Cobain, whose name was synonymous with the movement called Grunge that transformed rock, fled into the arms of death to escape the torments of depression and drug abuse in 1994.
Then news on Thursday that a cold-case detective was reviewing Cobain's file triggered a storm of digital chatter.
But Mike Ciesenski was merely re-reading Cobain's materials, just in case.
"We knew with the 20th anniversary coming up and we knew there was going to be a lot of media interest," he said.
He also watched screened documentaries and read articles on the conspiracy theories. "I can see why people have questions," Ciesenski said. "But you can always point to something and say 'what if.'"
Grungy photos
While reviewing the file, the detective, who usually searches archives for loose ends, found one -- four rolls of film taken at Cobain's house that had never been developed.
Twenty years ago, police found no reason process them, since they had Polaroid snaps of the place where Cobain perished.
Police had the 35 mm film developed, but the images are not new evidence. They just want to make them accessible to the public.
Fear of stoking conspiracy theories kept them from doing it earlier, Ciesenski said.
"Sometimes people believe what they read—some of the disinformation from some of the books, that this was a conspiracy. That's completely inaccurate," he said. "It's a suicide. This is a closed case."
Many music legends died at the same young age of 27. They include Jim Morrison, Jimi Hendrix and Janis Joplin.
It takes many people a long time to let go of an artist who touched their hearts so strongly through their ears.
Haunting voice
Cobain's voice was as innovative Nirvana's interpretation of rock and in step with it.
His velvety yet scratchy vocals continue in recordings to carry social disappointment and cynical ire in flats and sharps, all energized by fast-beat, electrified rock.
Just as it did then, when music fans first took note of it on Nirvana's breakthrough album "Nevermind" in 1991 -- with its shocking album cover of a baby swimming naked underwater after a dollar bill on a fish hook.
Cobain's death ended a battle with hard drugs. His ashes were reportedly scattered in a Washington state river and a New York Buddhist temple.
Nirvana band mates Krist Novoselic and Dave Grohl eventually formed other bands.
Cobain's widow, Courtney Love, stayed in the limelight with an acting career and legal problems surrounding her own drug problems. Frances Bean, the couple's daughter, has largely lived outside the public eye.
What was unclear when Cobain died was whether the music Nirvana created would endure or fade away.
If it does fade, it may remain immortalized in one place -- Cobain's hometown of Aberdeen, Washington.
There visitors are greeted with a sign that reads -- in his honor -- "Come As You Are."
CNN's Alan Duke and Cheri Mossburg contributed to this report.