STORY HIGHLIGHTS
Women over 60 have a 1 in 6 chance of getting Alzheimer's disease
60% of Alzheimer's caregivers are women, according to new report
The cost of Alzheimer's care is estimated at $214 billion this year alone
(CNN) -- Women age 60 and older have a 1 in 6 chance of getting Alzheimer's disease in their lifetime, and are twice as likely to develop Alzheimer's compared with breast cancer, according to a report from the Alzheimer's Association.
Men, by comparison, have a 1 in 11 chance of getting Alzheimer's, according to the 2014 Facts and Figures report.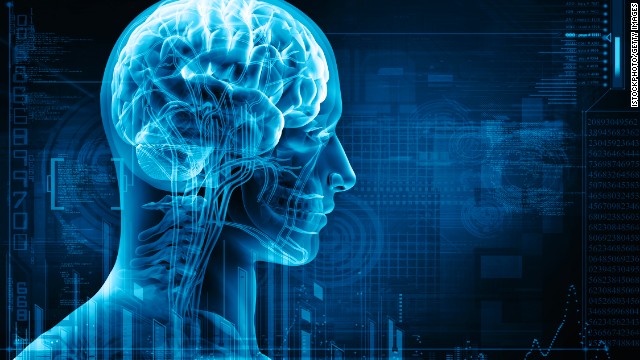 A third of the brain's volume is composed of blood vessels. Maintaining a healthy blood flow to those blood vessels is critical to keeping the brain young. Here are six ways you can keep your mind sharp:
Exercise Research has shown exercise improves brain health, and it's never too early or too late to begin. Even moderate exercise has been shown to increase memory, mental processing speed and the size of the hippocampus, the part of the brain responsible for forming new memories, even in previously sedentary adults. Simply walking three times a week has been shown to produce significant gains in memory and mental processing speed.
Eat right Neurologists agree a diet rich in vegetables, fruits, whole grains and legumes will help keep the brain healthy. They also advocate eating fish, walnuts, flax seed or other sources of omega-3 fatty acids. Curcumin, found in the spice curry, may also be protective against Alzheimer's. Conversely, a high-fat diet and obesity raise the risk for dementia. So do high cholesterol, diabetes and high blood pressure if left untreated.
Watch your levels Research has shown high levels of the amino acid homocysteine is associated with a poor memory and doubles the risk of Alzheimer's. Vitamin B12 and folic acid lowers the level of homocysteine, which is also associated with heart disease and strokes. Green, leafy vegetables and fruits contain folic acid; meat, fish, yogurt and fortified cereals contain vitamin B12.
Ease stress Lowering the amount of stress in your life lowers the risk for dementia. A glass of wine (or other moderate alcohol consumption), laughter and meditation are all considered beneficial. A Harvard Medical School study showed 30 minutes of meditation a day for eight weeks even increased the size of the hippocampus. Studies at Loma Linda University have shown laughter reduces the stress hormone cortisol, which is toxic to the hippocampus.
Stay social Maintaining an active social life provides mental stimulation and lowers stress. It also lowers the risk for dementia and Alzheimer's disease. The more social activities, the better, and people who choose mentally challenging leisure pursuits such as playing cards with friends or joining a community organization do better in general than those whose activities are primarily physical or social. Living alone or avoiding social ties raises the risk of dementia.
Learn More formal education is associated with lower rates of dementia and Alzheimer's, but "use it or lose it" applies at any age -- and more with the brain than the muscles, neurologists say. To keep the brain sharp, experts recommend learning new and fun mental activities. Crossword puzzles or sudoku, once mastered after a month or so, may not stimulate the brain the way learning a new language, picking up a musical instrument or joining a book club might.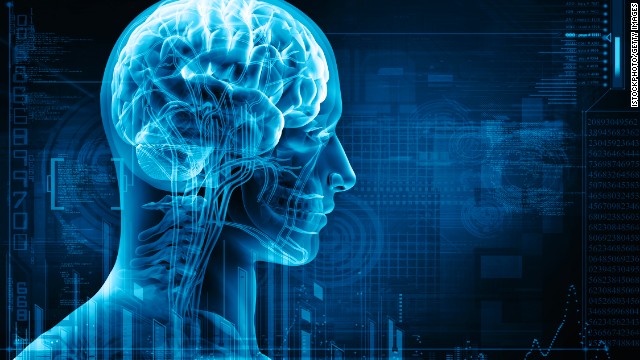 6 ways to keep your brain young
Age is the greatest risk factor for gender differences among Alzheimer's patients, but it's not the only reason. Researchers are also looking at genetic and hormonal differences, according to Maria Carrillo, vice president of medical and scientific relations for the Alzheimer's Association.
The disease affects more than 5 million Americans, two-thirds of them women. The new details about this disease and its impact on women come from a survey of more than 3,000 women commissioned by the Alzheimer's Association.
Can you avoid Alzheimer's?

While two well-established risk factors for Alzheimer's are genetics and aging, "there is hope that adopting healthy brain life habits might delay or prevent the appearance of Alzheimer's disease," the association says. Here are some tips:

Stay physically active to maintain good blood flow to the brain and encourage new brain cells.

Eat a "brain-healthy diet" low in fat and cholesterol.

Stay social to reduce stress levels and maintain healthy brain cell connections.

Stay mentally active to strengthen brain cells and the connections between them.
Overwhelming burden, cost of Alzheimer's to triple
Carol Moore, 75, is all too familiar with this gender disparity. She says she never worried about breast cancer because she was vigilant about her health, but thought her forgetfulness was just part of getting older.
In 2012 she underwent a battery of screening tests for part of an Alzheimer's study. Much to her surprise, she was diagnosed with the disease.
"I was hoping against hope there was nothing wrong with me, but there was," she says, recalling her fear when the neurologist showed her the MRI of her brain and pointed out the deterioration.
Women are also disproportionately affected when it comes to caring for people with Alzheimer's. Sixty percent of caregivers are women and the care they give is more intense physically and emotionally, according to the annual report.
Graphic: Every 67 seconds, someone in the U.S. develops Alzheimer's
Women are more likely to provide round-the-clock care, including feeding, clothing and diapering, says Carrillo. The average length of time an Alzheimer's patient requires 24-hour care is four to seven years, but could be as long as 20 years. The cost of Alzheimer's care is estimated to be $214 billion for this year alone.
"We wish we had expensive treatments to brag about, but we don't, so it's important to highlight that research funding and research commitments are critical for us to change that balance," Carrillo says.
In the future, she says, she hopes she'll be talking about the cost of treatments rather than the cost of care. Mortality rates for other diseases, like breast cancer, are dropping, but the rate of Alzheimer's deaths is on the rise.
Alzheimer's toll may rank with cancer, heart disease
The impact on women disproportionately extends to the workplace as well, where 20% of women, as compared with 3% of men, switch from full-time to part-time work because of their responsibilities as caregivers.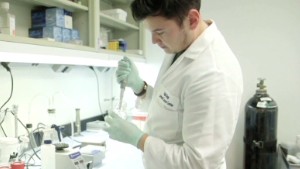 Predicting Alzheimer's disease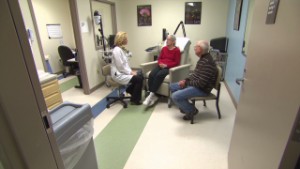 Alzheimer's & Sleep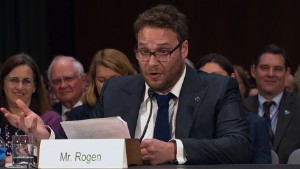 Seth Rogen spoke, but who listened?
Additionally, women are more likely to take a leave of absence from work or stop working altogether. They also report feeling more isolated and depressed than their male counterparts.
Another surprise from the report, although not specific to women: 24% of women and men mistakenly believe they are only at risk for Alzheimer's disease if they have a family member with it. The cultural breakdown is surprising as well, as 33% of Hispanics held this mistaken belief and nearly half of Asians did.
"Anyone with a brain is at risk," says Angela Geiger, chief strategy officer for the Alzheimer's Association.
"You can do everything 'right' and still not prevent Alzheimer's," according to the association's website. Risk factors for Alzheimer's include genetics and aging, which are out of your control.
However, adopting what the association calls "healthy brain life habits" may help delay or prevent the appearance of the disease. Those habits include staying mentally, socially and physically active and adopting a "brain-healthy diet" low in fat and cholesterol.
Women can also reduce some risk factors by watching their numbers, Carrillo says. That includes blood sugar levels if diabetic, blood pressure and cholesterol.
The association is launching a new initiative in conjunction with the report, asking 1 million women to go to the association's website and share why their brain matters and how they will use it to stop Alzheimer's disease.
In the meantime, Moore, who lives in suburban Atlanta, is taking medication to slow the progression of the disease. She lives alone, still drives and stays active by exercising and attending monthly group meetings with other Alzheimer's patients.
She feels she'd be more social if she could, but she says she can't keep up the way she used to.
"I remind myself you just really have to do one thing at a time," she says. "Needless to say, it's a frustration."
Blood test predicts Alzheimer's disease