STORY HIGHLIGHTS
Defense assails former officer's credibility as he testifies against Pistorius
Photos seen in court show cocked gun, bloodstains on bathroom floor
Police commander describes scene at Pistorius' home on the night Reeva Steenkamp died
Bloody photos flashed on courtroom monitors were too much for Pistorius
Pretoria, South Africa (CNN) -- The police investigation into the killing of Reeva Steenkamp by Oscar Pistorius sounded like a catalog of bumbling, bad judgment, poor memory and petty theft in court on Friday, and it was the commanding officer on the scene the night of the killing who was testifying.
Former police Col. G.S. van Rensburg was on the stand all day, first for the prosecution and then being cross-examined by the defense.
He described finding a police ballistics expert handling Pistorius' gun without wearing gloves and reprimanding the officer, who apologized and put on gloves.
And he said he was "furious" when at least one of the Olympic athlete's valuable wristwatches disappeared from his bedroom as police investigated the crime scene.
He "body searched" his fellow officers, their bags and their vehicles but was unable to find the watch, which was worth several thousand dollars.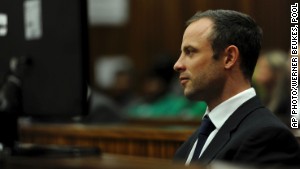 Defense looks for forensic mistakes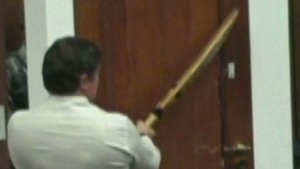 Pistorius: Cricket bat shown in court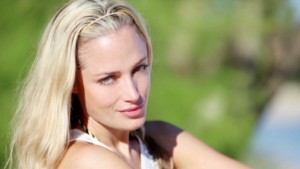 Breaking down the Pistorius evidence
He also said he had ordered the bathroom door through which Pistorius shot Steenkamp removed from the house, placed in a body bag and taken to his office, explaining, "The door is the most valuable evidence because the deceased was behind the door."
Earlier in the week, the defense attacked police handling of the door, implying that the evidence was unreliable because it was contaminated.
Van Rensburg resigned from the force in December after three decades, under fire for his handling of the door. Asked what he now did for a living, he choked up and said, "I am now coaching sports, and sports is my life."
Golden boy turned defendant
He's the 13th witness to testify for the prosecution in the murder trial of Pistorius, once South Africa's golden boy for the stellar track success that made him the first double amputee runner to compete in the Olympics.
The sprinter admits that he killed Steenkamp, his girlfriend of about four months, on Valentine's Day 2013 but says it was a terrible accident, not premeditated murder.
He shot her through the locked bathroom door in his house, saying he thought she was an intruder, and then broke the door down with a cricket bat to get to her when he realized his mistake. She was 29.
Pistorius, 27, is pleading not guilty to murder and three other weapons charges.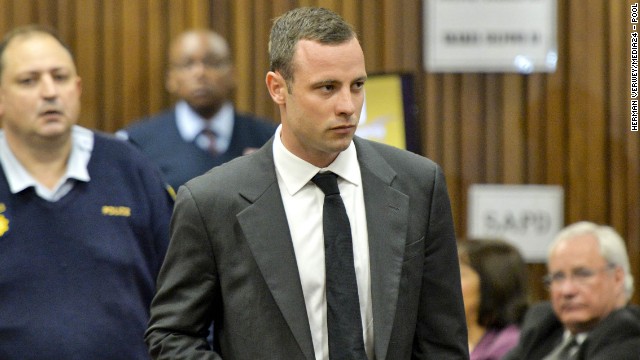 Oscar Pistorius appears in the North Gauteng High Court in Pretoria on Monday, March 3. South Africa's double amputee track star is accused of the murder of his girlfriend Reeva Steenkamp on February 14, 2013.
Pistorius won gold for the first time at the 2004 Athens Paralympics. He won the 200-meter final and set a new world record. The South African sprinter has been called the "Blade Runner" because of his carbon-fiber prosthetic legs.
Prosthetic legs stand on the ground as Pistorius coaches children in Manchester, England, in April 2006.
Pistorius competes in a 400-meter race in Berlin in June 2008.
Pistorius is seen in Rome during a race in July 2008.
Pistorius wins gold ahead of Americans Jerome Singleton, left, and Marlon Shirley, right, in the 100-meter T44 during the 2008 Beijing Paralympic Games.
Pistorius poses with his medals from the IPC Athletics World Championships in January 2011. He won three world titles there but lost the 100-meter T44 final to Singleton. It was his first loss in a race over 100 meters since the 2004 Paralympic Games.
Pistorius passes the baton to Ofentse Mogawane in a 4x400-meter relay race during the IAAF World Athletics Championships in Daegu, South Korea, in September 2011. Pistorius was the first double amputee athlete to compete at the World Athletics Championships.
Pistorius races in the men's 400 meters during the 2012 Olympic Games in London.
Pistorius competes in the London Olympics.
Pistorius carries the South African flag during the opening ceremony of the 2012 Paralympics in London.
Pistorius competes in a men's 400-meter T44 heat at the 2012 Paralympic Games.
Pistorius poses on the podium with his gold medal after winning the men's 400-meter T44 final at the 2012 Paralympic Games.
Pistorius receives his honorary doctorate from Strathclyde University in Glasgow, Scotland, in November 2012.
A picture taken on January 26, 2013, shows Pistorius and Steenkamp at Melrose Arch in Johannesburg.
Pistorius leaves the Boshkop police station with his face covered on February 14, 2013.
Pistorius, swamped by the press, leaves a Pretoria courtroom in June.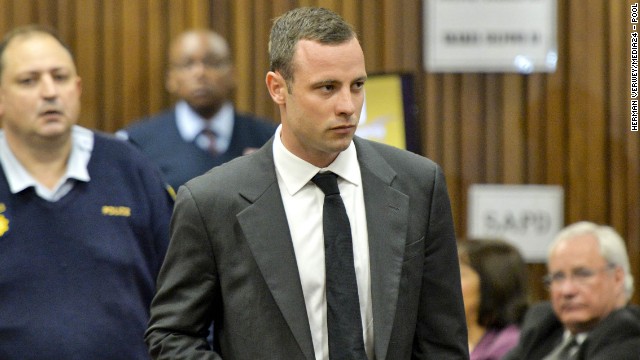 Photos: 'Blade Runner' Oscar Pistorius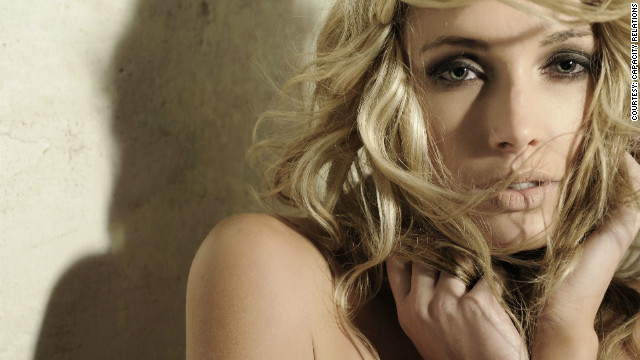 South African model Reeva Steenkamp died early on February 14, 2013, after a shooting at the Pretoria home of her boyfriend, Olympian Oscar Pistorius.
This undated handout picture released on February 14, 2013 by "Ice Models" in South Africa shows model Reeva Steenkamp.
Capacity Relations, the agency that represents Steenkamp, announced her death. "She was the kindest, sweetest human being; an angel on earth and will be sorely missed," the agency said on Twitter.
The model was born in Cape Town and grew up in Port Elizabeth. She later moved to Johannesburg, where she worked for various companies, including Toyota and cosmetics maker Avon.
Steenkamp, who had a law degree, has also worked as a presenter for FashionTV in South Africa and as a FHM covergirl.
Her passion included cars and cooking, and she was set to appear in the Tropika Island of Treasure Show on Saturday, according to the show's website.
"We are deeply saddened and extend our condolences to Reeva's family and friends," the show said in a message on its website.
Steenkamp died after a shooting at the Pretoria home of Olympian Oscar Pistorius. She is pictured here on February 07, 2013 in Johannesburg, South Africa.
A picture taken on January 26, 2013 shows Oscar Pistorius posing next to his girlfriend Reeva Steenkamp at Melrose Arch in Johannesburg.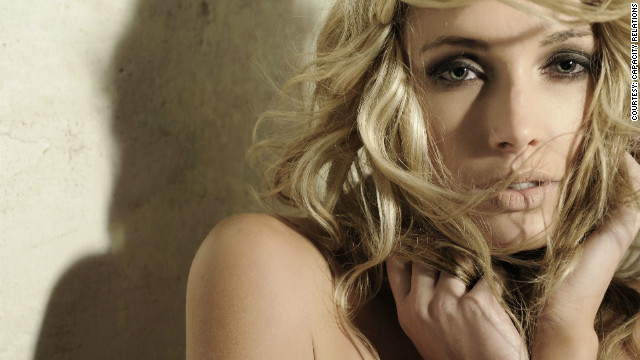 Reeva Steenkamp in photos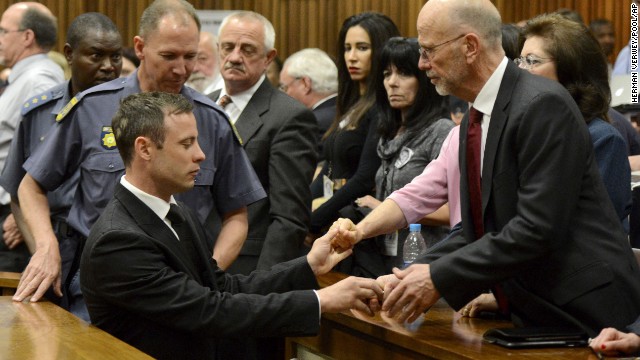 Oscar Pistorius reaches out to his uncle Arnold Pistorius and other family members as he is led out of court in Pretoria, South Africa, after being sentenced to five years in prison on Tuesday, October 21. Pistorius, the first double-amputee runner to compete in the Olympics, was sentenced for culpable homicide in the February 2013 death of his girlfriend, Reeva Steenkamp.
Pistorius leaves the high court in Pretoria on Monday, October 13. A judge cleared Pistorius of premeditated murder last month, but he was found guilty of culpable homicide -- the South African term for unintentionally, but unlawfully, killing a person.
Pistorius speaks with his uncle Arnold Pistorius during his trial at the Pretoria High Court on Friday, September 12.
Pistorius cries on the stand in Pretoria on Thursday, September 11, as the judge reads notes while delivering her verdict.
Pistorius arrives at court on September 11.
Pistorius speaks to someone in court as his murder trial resumes in Pretoria on Thursday, August 7.
Pistorius sits in court in Pretoria on Tuesday, July 8.
Pistorius arrives at court in Pretoria on Monday, July 7.
Pistorius yawns during day 37 of his murder trial on June 3.
Pistorius hugs a supporter Wednesday, July 2.
Pistorius listens to evidence being presented in court on Monday, June 30.
Pistorius leaves the court in Pretoria on Tuesday, May 20.
Pistorius reads notes during his trial on Monday, May 12.
Ballistics expert Tom "Wollie" Wolmarans testifies for the defense on May 12.
A red laser dot points at bullet holes in the bathroom door for a forensic demonstration during the trial on May 12. Pistorius admits firing four bullets through the closed door, killing Steenkamp, but says he thought he was protecting himself from a burglar.
Pistorius returns to court as his murder trial resumes Monday, May 5, after a break of more than two weeks.
Pistorius gets a hug from a woman as he leaves court in Pretoria on Wednesday, April 16.
Pistorius rubs his eye Tuesday, April 15, after testifying during his murder trial.
Pistorius arrives at the court in Pretoria on Monday, April 14.
Pistorius' sister, Aimee, cries in court as she listens to her brother's testimony on Tuesday, April 8.
June Steenkamp, Reeva Steenkamp's mother, reacts as she listens to Pistorius' testimony on April 8.
Pistorius is hugged by his aunt Lois Pistorius in court on Monday, April 7.
Pistorius sits inside the courtroom as members of his defense team talk in the foreground Friday, March 28.
Pistorius leaves court on March 28. The trial was delayed until April 7 because one of the legal experts who will assist the judge in reaching a verdict was sick.
Steenkamp's mother, right, and family friend Jenny Strydom react in court Tuesday, March 25, during cross-questioning.
Cell phone analyst Francois Moller testifies during the trial on March 25. Questioned by the prosecution, Moller listed in order the calls made and received by Pistorius after he shot Steenkamp.
Pistorius cries as he sits in the dock during his trial on Monday, March 24.
Pistorius talks to defense attorney Barry Roux on March 24.
Pistorius holds his head while members of his family talk behind him on Tuesday, March 18.
Steenkamp's mother, wearing the white collared shirt, looks on while a police officer takes notes in court March 18.
Pistorius is hugged by his aunt Lois on March 18.
Pistorius takes notes Monday, March 17, as his murder trial enters its third week.
Pistorius covers his head as he listens to forensic evidence Thursday, March 13.
Forensic investigator Johannes Vermeulen, left, is questioned during the trial March 13.
Pistorius listens to questions during his trial on Wednesday, March 12.
A police officer takes part in a court reconstruction March 12. A police forensic expert said Pistorius was on the stumps of his amputated legs when he knocked down a locked toilet door with a cricket bat to reach his shot girlfriend. That counters the track star's assertion he was wearing his prosthetic legs at the time. Defense attorney Barry Roux countered by suggesting that even with his prosthetic legs on, Pistorius would not be swinging a bat at the same height as an able-bodied person.
Pistorius listens to cross-questioning on Monday, March 10.
Friends of Steenkamp's family watch Pistorius during his trial on March 7.
Pistorius covers his ears on Thursday, March 6, as a witness speaks about the morning Steenkamp was killed.
Pistorius' sister, Aimee, right, speaks with members of Steenkamp's family on March 6.
Pistorius sits in court on the third day of his trial Wednesday, March 5.
Pistorius appears on the second day of his trial Tuesday, March 4.
Members of the media work during a break in proceedings March 4.
Pistorius talks with Roux inside the court on March 4.
Pistorius speaks with his legal representatives on March 4.
Pistorius is escorted out of the court Monday, March 3, after the first day of his murder trial.
People try to get a glimpse of Pistorius as he leaves the court building on March 3.
Pistorius is seen shortly after arriving for his trial on March 3.
Pistorius walks into the courtroom on March 3.
Pistorius takes a drink of water March 3 during his trial.
The case has captivated South Africa. Here, Lauren Wentzel watches the proceedings from her home outside Cape Town on March 3.
June Steenkamp arrives at the court building for the start of the trial.
Pistorius' relatives wait inside the courtroom on March 3.
People at the court building wait for Pistorius' arrival on March 3.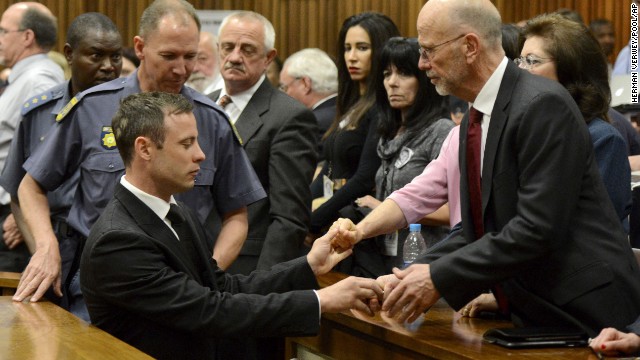 Photos: Oscar Pistorius trial
On Friday, his lawyer Barry Roux ripped into van Rensburg's chronology of events on the night of the killing, presenting witness statements from three police officers whose accounts differed from van Rensburg's.
The former officer was so startled by the statement of police Sgt. Ntome Sebetha that he stared at Roux and said, "Amazing."
Later, Roux rattled van Rensburg so severely, pointing out clear differences between two pictures that the former officer said were the same, that van Rensburg refused to answer a question about how many keys were in another photograph.
"It's not a trick question," Roux said. "There's one key there."
Gruesome images
The former police colonel first took the stand Thursday and said paramedics were there when he arrived at Pistorius' address about 3:55 a.m., but Steenkamp was dead.
As he testified, the prosecution showed more than 100 police photographs taken at Pistorius' house after the killing, including the sprinter's 9 mm handgun, still cocked and ready to fire, on a bloody towel or bathmat on a blood-spattered floor.
Both prosecution and defense accidentally displayed photos of Steenkamp's dead body and mortal wounds Thursday, prompting the man who killed her to be violently sick.
Pistorius threw up after both defense and prosecution lawyers scrolled through evidence photos on monitors to find the ones they wanted to discuss, flashing past the gruesome images as they did so.
There's a monitor directly in front of Pistorius as he sits in the stand, on trial for murder.
On Friday, the court was shown a photo of a toilet covered in blood, but only van Rensburg saw photos of Steenkamp's body and closeups of her injuries.
Those gruesome pictures were not displayed on courtroom monitors.
Even so, Pistorius kept his head down, shielding his eyes with one hand, while prosecutor Gerrie Nel talked the former police officer quickly through the sheaf of photos on the witness stand.
Air rifle, bat kept by bedroom door
On Thursday, the prosecution talked van Rensburg through police photographs of the athlete's house taken on that night. They showed some small spots of blood on chairs in the downstairs sitting room and a trail of blood that led upstairs.
Pistorius appeared calm and took notes as the police photographs of the gun were shown. A black cell phone lay on the floor next to it.
Another image showed a bloodstained towel in the bathroom, as well as a cricket bat and bullet cartridge on the bathroom floor, next to large bloodstains.
The photos also indicated that Pistorius kept an air rifle and baseball bat by the bedroom door.
Other police photos included one of a magazine with bullets and pouch taken from the right-hand bedside drawer and a closeup of the magazine with a hollow-point bullet, the kind that killed Steenkamp.
Some of the photographs appeared consistent with Pistorius' version of events that night.
One showed a fan by the right-hand side of the bed, which may gel with Pistorius' account that he went out to get the fan from the balcony before hearing noises he thought were made by an intruder.
Gun at his bedside
The case against Pistorius is largely circumstantial, Nel said in his opening statement last week. Pistorius and Steenkamp were the only people in his house when he killed her.
Nel has been building a picture of what happened through the testimony of experts, neighbors who heard screaming and bangs that night, current and former friends of Pistorius' and a security guard who sped to the scene because of reports of gunshots.
Many prosecution witnesses' accounts are consistent with Pistorius' version of events: that he got up in the night, went out to his balcony to get a fan, came back inside and heard noises in the bathroom that he thought came from an intruder.
He said he took the gun and fired while calling for Steenkamp to call police. When she didn't answer, he realized it could have been her in the bathroom, he said.
Neighbors said they heard a woman screaming before the shots were fired. But the defense is proposing that what neighbors thought was Steenkamp screaming in fear for her life was in fact Pistorius when he realized what he had done.
Pistorius and at least two neighbors made phone calls to security after the shooting, allowing the defense to use phone records to establish a timeline of events.
Judge Thokozile Masipa will decide the verdict. South Africa does not have jury trials.
In South Africa, premeditated murder carries a mandatory life sentence with a minimum of 25 years. Pistorius also could get five years for each gun indictment and 15 years for a firearms charge he also faces.
If he isn't convicted of premeditated murder, the sprinter could face a lesser charge of culpable homicide, a crime based on negligence. The sentence for culpable homicide is at the judge's discretion. The trial is expected to take at least another week.