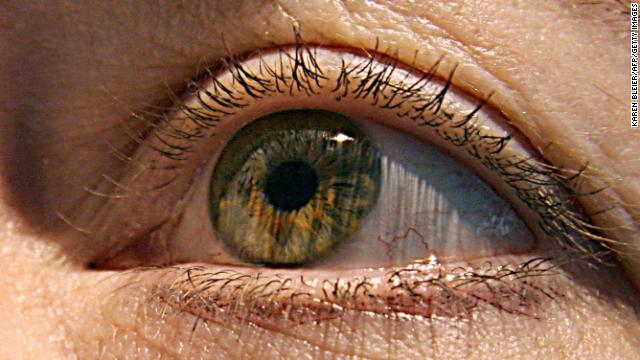 In October 2014, a study showed that stem cells could help people with macular degeneration, an eye disease that causes progressive loss of sight. Researchers followed 18 patients for three years and saw no signs of rejected of the transplanted stem cells. Click through the gallery to learn more about stem cell research.
In January 2014, researchers announced they had developed a new method of making stem cells: by placing skin cells in an acidic environment. But the researchers retracted their papers in July, citing "several critical errors" in their study data.
Stem cells have the potential to become many kinds of cells and can renew themselves through cell division. Scientists view stem cells as a possible gateway to curing many medical conditions, from Parkinson's disease to diabetes. Stem cells are viewed on computer here at UConn Health Center in 2010.
A closeup of a microscope slide taken in 2000 at the Reproductive Genetics Institute's Chicago laboratory shows transplanted stem cells taken from the umbilical cord blood of a baby named Adam Nash. Adam's sister Molly has a genetic disease called Fanconi anemia. Their parents wanted to have a child who could be a stem cell donor for Molly. Using in vitro fertilization, doctors created embryos and then tested them for the genetic disease. They chose one that did not have the disorder, which grew into baby Adam. Molly received a stem cell transplant from stem cells from Adam's umbilical cord. Both children are alive today.
In 1998, President Bill Clinton requested a National Bioethics Advisory Commission to study the question of stem cell research.
In 2000, the National Institutes of Health issued guidelines for the use of embryonic stem cells in research, specifying that scientists receiving federal funds could use only extra embryos that would otherwise be discarded. President Clinton approved federal funding for stem cell research, but Congress did not fund it. Above, a Cell Expansion System, which is used to grow cells, is seen during the 2010 World Stem Cell Summit in Detroit.
In August 2001, President George W. Bush announced that he would allow federal funding for about 60 existing stem cell lines created before this date. Above, a human stem cell colony, which is no more than 1 millimeter wide and comprises thousands of individual stem cells, grows on mouse embryonic fibroblast in a research laboratory in September 2001.
In 2005, Connecticut and Illinois designated state funds to support stem cell research in their states. Above, a woman works on stem cells at the University of Connecticut's Stem Cell Institute at the UConn Health Center in August 2010 in Farmington.
In March 2009, President Barack Obama signed an executive order that removed restrictions on embryonic stem cell research. His action overturned an order approved by President George W. Bush in August 2001 that barred the National Institutes of Health from funding research on embryonic stem cells beyond using 60 cell lines that existed at that time.
In November 2010, William Caldwell, CEO of Advanced Cell Technology, said the FDA had granted approval for his company to start a clinical trial using cells grown from human embryonic stem cells. The treatment would be for an inherited degenerative eye disease. Above, dozens of packages containing frozen embryonic stem cells remain in liquid nitrogen in a laboratory at the University of Sao Paulo's human genome research center in Sao Paulo, Brazil, in March 2008.
In May 2011, stem cell therapy in sports medicine was spotlighted after New York Yankees pitcher Bartolo Colon was revealed to have had fat and bone marrow stem cells injected into his injured elbow and shoulder while in the Dominican Republic.
In February 2012, early research published by scientists at Cedars-Sinai Medical Center and Johns Hopkins University showed that a patient's own stem cells can be used to regenerate heart tissue and help undo damage caused by a heart attack. It is the first instance of therapeutic regeneration. Above, fluid is removed from the knee of a patient to collect adult stem cells by at a clinic in Broomfield, Colorado.
In October 2012, Sir John Gurdon and Shinya Yamanaka were awarded the Nobel Prize for Physiology or Medicine for discovering how to make pluripotent stem cells. They both showed that cells could be reprogrammed after they had specialized. This changed scientists' understanding of how cells and organisms develop.
On May 16, 2013, scientists announced that they had, for the first time, produced embryos using skin cells and then used the embryos to make stem cell lines. This technique resembles what was used in cloning Dolly the sheep, but the earlier technique could not have led to a fully-cloned human baby. A photo provided by the Oregon Health & Science University shows a stem cell colony produced from human skin cells.
On August 5, 2013, the world's first stem cell burger was cooked and eaten in London. The brainchild of Maastricht University's Mark Post, the burger was made of 20,000 small strands of meat grown from a cow's muscle cells, took three months to create and cost $330,000 to develop.
In September 2013, scientists announced they had created what they are calling "cerebral organoids" using stem cells. These pea-sized structures are made of human brain tissue, and they can help researchers explore important questions about brain development and disorders that occur during these first stages of life.
History of stem cells
History of stem cells
History of stem cells
History of stem cells
History of stem cells
History of stem cells
History of stem cells
History of stem cells
History of stem cells
History of stem cells
History of stem cells
History of stem cells
History of stem cells
History of stem cells
History of stem cells
History of stem cells
STORY HIGHLIGHTS
Doubts have emerged about stem cell studies
A developmental biology center in Japan is investigating, report says
Co-authors disagree about the validity of the data
(CNN) -- Scientists hailed a new method of making stem cells as a breakthrough. But questions about the data used for the two studies published in Nature in January have led one of the co-authors to call for a retraction.
Researchers had said they could turn mature cells into embryonic-like stem cells by stressing them in various ways, such as by putting them in an acidic environment. The embryonic-like stem cells can then be coaxed into becoming any other kind of cell possible.
This method, demonstrated using white blood cells of mice, could be faster and simpler than existing methods. Scientists called them STAP, or stimulus-triggered acquisition of pluripotency, cells.
Is it too good to be true?
Study co-author Teruhiko Wakayama, professor at the University of Yamanashi in Japan, told Japanese public broadcaster NHK this week he's not confident anymore the experiments generated STAP cells.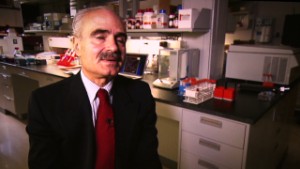 Reversing heart failure with stem cells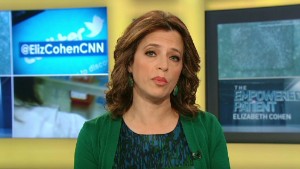 Understanding the stem cell breakthrough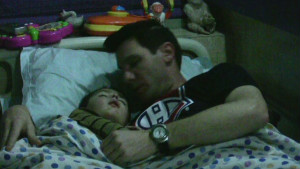 Indian clinic's stem cell therapy real?
Doubts about the studies have been cropping up on blogs such as PubPeer in the weeks since their publication. The Riken Center for Developmental Biology in Kobe, Japan, said in February it was investigating "alleged irregularities" in research by Haruko Obokata, lead author of the studies who works at Riken, Nature reported.
Upon reviewing test data, Wakayama discovered multiple problems, including "questionable images," NHK reported.
What's more, outside experts were unable to reproduce the findings of Wakayama's group; Riken then disclosed detailed methods of making the cells, NHK reported.
Wakayama told NHK he has requested that his co-authors retract the studies and then would like outside experts to do verification studies. He said he is "no longer sure about the credibility of the data used as preconditions for the experiments," NHK reported.
A Riken official told The Japan News that "the basis of the articles" -- the fact that STAP cells were produced -- "is unshakable."
In a statement, Riken said that more time is needed to submit final conclusions of the ongoing investigation. The center said it is also considering retraction.
Dr. Charles Vacanti, a study co-author, said in a statement that he stands by the research.
"I firmly believe that the questions and concerns raised about our STAP cell paper published in Nature do not affect our findings or conclusions," said Vacanti, who is director of the Laboratory for Tissue Engineering and Regenerative Medicine at Brigham and Women's Hospital in Boston.
Harvard Medical School, with which Vacanti is also affiliated, said in a statement: "We are fully committed to upholding the highest standards of ethics and to rigorously maintaining the integrity of our research. Any concerns brought to our attention are thoroughly reviewed in accordance with institutional policies and applicable regulations."
Stem cell breakthrough may be simple, fast, cheap
The thriving science of stem cell research seeks to develop therapies to repair bodily damage and cure disease by being able to insert cells that can grow into whatever tissues or organs are needed.
Before the technique described in Nature, the leading candidates for creating stem cells artificially were those derived from embryos and stem cells from adult cells that require the insertion of DNA to become reprogrammable.
Stem cells are created the natural way every time an egg that is fertilized begins to divide. During the first four to five days of cell division, so-called pluripotent stem cells develop. They have the ability to turn into any cell in the body. Removing stem cells from the embryo destroys it, making this type of research controversial because some say an embryo is a human life.
Researchers have also developed a method of producing embryonic-like stem cells by taking a skin cell from a patient, for example, and adding a few bits of foreign DNA to reprogram the skin cell to become like an embryo and produce pluripotent cells, too. However, these cells are usually used for research because researchers do not want to give patients cells with extra DNA.
The new method does not involve the destruction of embryos or insertion of new genetic material into cells, Vacanti said. It also avoids the problem of rejection: The body may reject stem cells from other people, but this method uses an individual's own mature cells.
To study the STAP cell phenomenon, researchers first genetically altered mice donating stem cells to "label" those cells with the color green. For instance, they modified mice such that their cells would light up green in response to a particular wavelength of light.
The scientists exposed blood cells from these genetically altered mice to an acidic environment. A few days later, they saw that these cells turned into the embryonic-like state and grew in spherical clusters.
Scientists put the cell clusters into a mouse embryo that had not been genetically modified. It turned out, the implanted clusters could form tissues in all of the organs that the researchers tested. The scientists knew that the cells came from the original mouse because they turned green when exposed to a particular light.
Besides modifying acidity, researchers also stressed the cells in other ways, such as lowering the oxygen environment and disrupting the cell membrane. Increasing acidity was one of the most effective methods of turning mouse blood cells into STAP cells.
Among the unknowns about this technique are its effectiveness in humans, and what risks the method might pose.
Vacanti told CNN in January he hopes the process could get tested clinically in humans within three years. He noted that induced pluripotent stem cells are already being explored in Japan in humans and the same "platforms" could be used for STAP cells.
CNN's Yoko Wakatsuki contributed to this report.