'There are no answers': Days later, no sign of Malaysia Airlines Flight 370
updated 10:57 PM EDT, Mon March 10, 2014
STORY HIGHLIGHTS
NEW: China calls for Malaysia to pick up the pace in its search, state media reports
A U.S. intelligence official says stolen passports could be tied to human smuggling
Brother of missing passenger: We're holding out hope, because ... there are no answers"
Underwater search expert: "Crucial time is passing"
(CNN) -- What made Malaysia Airlines Flight 370 go off the grid? Where is it now? And could two stolen passports be the key to unraveling what happened?
Questions such as these were more common than answers Monday as searchers kept looking for the Boeing 777 that vanished without a trace three days ago.
As boats and planes scoured the water, chasing a series of leads that proved false, authorities revealed new details in their investigation and speculation surged. Among the latest developments:
-- Two men who apparently boarded the plane with stolen passports -- and the man who bought their tickets -- have become one focus for investigators. So far, authorities haven't said who the men were or why they were on the flight. The FBI was running their thumbprints through a database on Monday after receiving them from Malaysian officials. One U.S. intelligence official noted that the circumstances surrounding the use of the stolen passports follows a pattern similar to human smuggling rings and might not have anything to do with the plane's disappearance.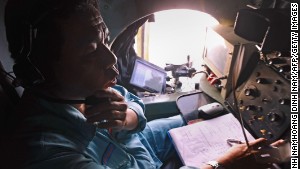 Questions swirl after airliner vanishes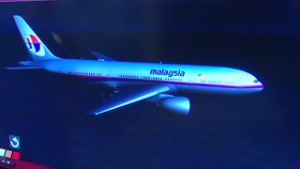 How can a massive airplane go missing?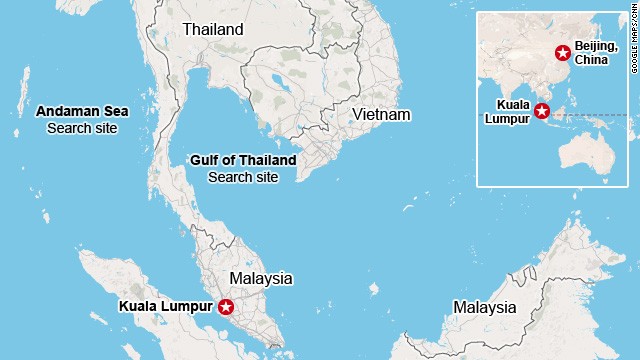 Flight 370: Areas being searched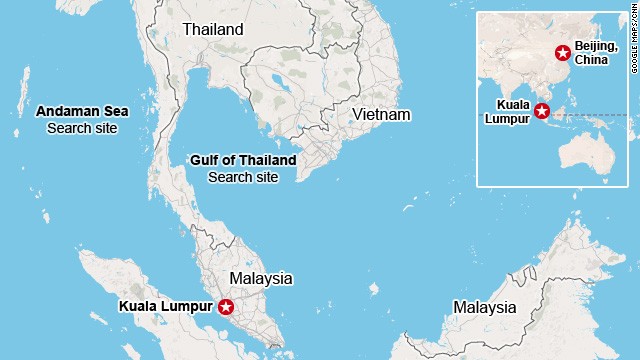 Flight 370: Areas being searched
-- The area that nearly three dozen aircraft and 40 ships from 10 countries are combing has grown. "Now it's a search area hundreds of miles big," Cmdr. William Marks of the U.S. Navy 7th Fleet told CNN.
-- It's too soon to know why the plane went missing, but investigators are weighing a number of possibilities and haven't ruled anything out. The possibility of terrorism is still on the table, though the U.S. intelligence official said that's looking less likely.
-- Family members of passengers are being told to prepare for the worst. But the brothers of Philip Wood, an American passenger who was on the plane, told CNN they're relying on faith to keep them going. "We're holding out hope," Tom Wood said, "because as of yet, there are no answers in any of this."
The mysteries surrounding Malaysia Airlines Flight 370 -- and the true identities of some of its passengers -- remain unsolved.
No emergency signal has been detected by any search vessel or aircraft.
"For the aircraft to go missing just like that ... as far as we are concerned, we are equally puzzled as well," said Azharuddin Abdul Rahman, director general of the Malaysian Civil Aviation Department. "We have to find the aircraft."
The stolen passports
It is perplexing enough that a jetliner seems to have vanished without a trace. Adding to the mystery is the news that at least two people on board were traveli