STORY HIGHLIGHTS
Kirk Bloodsworth: I was first in U.S. sentenced to death row to be exonerated by DNA evidence
Witnesses, not physical evidence, tied him to rape, murder
Life in prison hell on earth. He found book on DNA testing, lawyer pursued, he was freed
Bloodsworth: End capital punishment. I am proof that system is broken beyond repair
Editor's note: Kirk Bloodsworth is the director of advocacy for Witness to Innocence, a national organization of death row survivors and their loved ones. Watch "Death Row Stories," a CNN original series, at 9 p.m. ET/PT on Sunday. Join the conversation: Follow us at facebook.com/cnn or Twitter @CNNorigSeries using #DeathRowStories.
(CNN) -- Edward Lee Elmore's story, which is the focus of the first episode of CNN's documentary series, "Death Row Stories," shows that the capital punishment system does not always get it right. Like Edward, I know this first-hand.
I was the first person in the United States to be exonerated from death row because of DNA testing.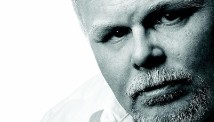 Kirk Bloodsworth
In 1984, I was 23 years old, newly married and living in Cambridge, Maryland. I had just served four years in the Marine Corps. I had never been arrested. This all changed on August 9, 1984, when the police knocked on my door at 3 a.m. and arrested me for the murder of 9-year-old Dawn Hamilton.
In a matter of days I became the most hated man in Maryland.
On July 25, 1984, Dawn was raped and murdered in Baltimore County. A man approached Dawn and offered to help her find her friend in their game of hide-and-seek. Her body was found in the park later that afternoon.
The police were eager to find the girl's killer and ease the community's fear. Despite the fact that I did not match witnesses' descriptions of the man who approached Dawn, an anonymous caller suggested my name to the Cambridge Police Department.
"There was no physical evidence against me. During the trial, I was convicted primarily on the testimony of five eyewitnesses who were later shown to be terribly mistaken."

There was no physical evidence against me. During the trial, I was convicted primarily on the testimony of five witnesses who were later shown to be terribly mistaken. It took the jury less than three hours to convict me. When they announced my death sentence, the courtroom erupted in applause.
Life at the Maryland State Penitentiary can only be described as Hell on Earth. I still have nightmares about it. My cell was directly under the gas chamber. The guards thought it was funny to remind me of that fact. They would describe the entire procedure in detail and laugh at my fate. Fortunately, a second trial reduced my punishment to back-to-back life sentences.
I fought to stay safe at the penitentiary and spent long days in the prison library. At the time of my first trial, DNA testing was not a well-understood concept in criminal law. In 1992, I came across a book about DNA testing used to solve murders in England. My attorney, Bob Morin, submitted a request for the evidence in my case to be tested.
The prosecutor almost brought my innocence claim to a halt when she sent a letter with a devastating message: The biological material in my case was inadvertently destroyed. Miraculously, the judge from my second trial had decided to keep some of the physical evidence and store it in his chambers.
One day in 1993 I received a phone call from my attorney. The stain lifted from the victim's underpants did not match my DNA. The DNA told the truth: I was not guilty of this crime. Unfortunately, it would take 10 more years for Dawn's true killer to be identified.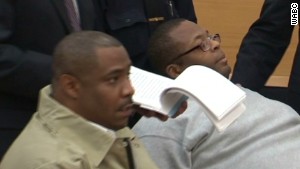 DNA frees 2 men in N.Y. triple murder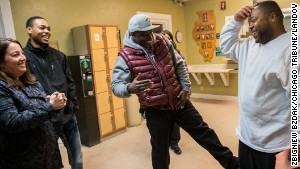 21 years in jail for this innocent man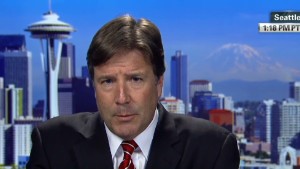 How DNA testing can save lives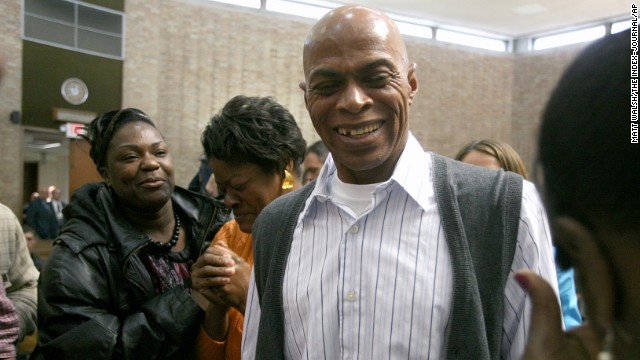 Imprisoned more than half his life for a rape and murder conviction, 53-year-old Edward Lee Elmore, center, celebrates his 2012 release in Greenwood, South Carolina. Appellate lawyers Diana Holt and John Blume uncovered information suggesting that evidence was planted or hidden from defense attorneys. Elmore had been sentenced to death three times for the 1982 rape and murder of 75-year-old Dorothy Edwards, a wealthy Greenwood widow. Elmore had no alibi at the time of the killing. For more, watch "Death Row Stories" on CNN at 9 p.m. ET on Sunday.
In January 1982, Edwards' longtime friend and neighbor Jimmy Holloway let himself into her house after noticing newspapers piling up in the driveway. Holloway, a Greenwood city councilman, called police and told them he had found Edwards' body. He also pointed out Elmore, a semi-literate handyman, as a possible suspect.
Edwards, who was living alone at the time, had hired Elmore the month before her death for odd jobs around the house. Prosecutors accused Elmore of raping Edwards and beating her to death.
Holloway said he found her bloodied and battered body stuffed in this bedroom closet. Prosecutors said Elmore forced his way into the house through the back door to commit a robbery. An attack occurred in the kitchen, where Edwards suffered a blow so powerful that a denture plate flew out of her mouth, according to testimony.
Holloway said this coffee pot was on when he entered the house. It was set to turn on at 6 a.m., suggesting that Edwards was killed after the clock was set and before it turned on. An expert for the defense later testified that Edwards was more likely killed in the afternoon.
The most damning evidence, according to prosecutors, were these hairs found in Edwards' bed. But Elmore's team found the evidence suspicious because it was not packaged and labeled in the same way as other evidence in the home.
Police collected head and pubic hairs from Elmore and stored them in this evidence bag. Elmore's team conceded that they belonged to him but said they were collected from him after his arrest and not from the crime scene. To bolster their theory, they pointed out that investigators did not take crime scene photos of the hairs on the bed or package the hairs like the rest of the evidence found at the crime scene.
Elmore's team says this photo of the bed where Edwards was raped supports the claim that pubic hairs were never there. They said investigators would not place equipment on the bed, and they would have taken evidence pictures.
This police list suggests that key evidence was lost or hidden. Item "T" included "fibers" and "hairs" collected from Edwards' body but never introduced as trial evidence. More than a decade later, a state investigator found item "T" in the back of a desk drawer. New analysis showed that item T included a "Caucasian hair" that did not belong to Edwards or Elmore.
These are the jeans Elmore was wearing the night prosecutors said Edwards was killed. A state expert told jurors that blood stains matched the victim's blood type. But Elmore's team said a law enforcement agent took them from the crime lab, exposing them to tampering. The scant amount of blood also suggested that they were not worn during the bloody attack, according to defense experts.
Elmore's fellow inmate James Gilliam said jail officials offered to "look after" Gilliam in exchange for incriminating testimony. Gilliam told jurors that Elmore confessed to killing Edwards. He later told Elmore's lawyers that he had lied.
Diana Holt was a law student in her mid-30s when she joined the case in 1993, 11 years after the first trial. When Holt first met Elmore in prison, she was surprised that a convicted killer on death row could be "so docile and gentle." As she started reading the trial testimony, Holt couldn't believe her eyes. "All the forensic evidence evaporated under the smallest measure of scrutiny," she said.
Elmore has maintained his innocence since his arrest. He was locked up for a total of 11,000 days before his release. A plea deal with South Carolina prosecutors allowed him to "maintain his innocence" while pleading guilty to murder. He had a choice, Holt said: potentially spend years awaiting another trial or go free. "Immediate freedom stymied ongoing justice," she said.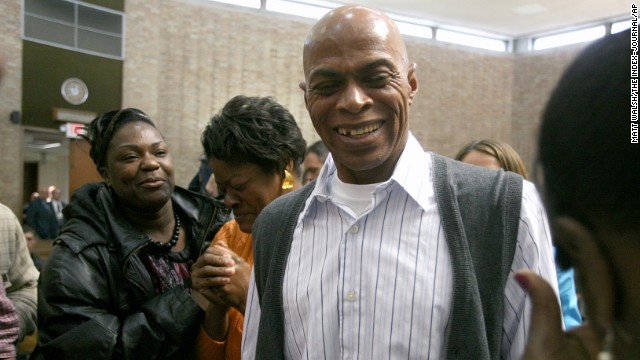 Death row story: Edward Lee Elmore
On June 28, 1993, I walked out of the Maryland State Penitentiary a free man. My re-entry into society was not easy. When I returned to Cambridge, I had trouble getting a job. I was harassed by my neighbors. The State of Maryland paid me $300,000 for lost income during the time I was wrongfully imprisoned, but I lost so much more than money in those eight years.
During my 21 years of freedom, I have become one of many exonerees who, with the help of advocacy organizations like Witness to Innocence, travel around the world to share our cautionary tales.
Even people acting in good faith can make serious mistakes. Witness misidentification is one of the leading causes of wrongful convictions in the United States. Since 1989, DNA evidence has been used to exonerate more than 300 individuals in capital and non-capital cases. Approximately 75% of these cases involved inaccurate or faulty witness identification.
I am living proof that America's system of capital punishment is broken beyond repair.
More and more people are realizing this. In a 2013 Gallup poll, support for the death penalty dropped to 60%, the lowest level in 40 years. Maryland abolished the death penalty in 2013, the sixth state in six years to do so. Concerns about innocence, unfairness and other issues have led to a dramatic decline in death sentences and executions since the 1990s, according to the Death Penalty Information Center.
The death penalty is fading away, but in my view, the end of capital punishment in the United States cannot come quickly enough.
I am not here because the system worked. I am here -- like Edward Lee Elmore is still here -- because of a series of miracles. Not every person wrongfully convicted of a capital crime is as lucky.
Follow @CNNOpinion on Twitter.
Join us at Facebook/CNNOpinion.
The opinions expressed in this commentary are solely those of Kirk Noble Bloodsworth.