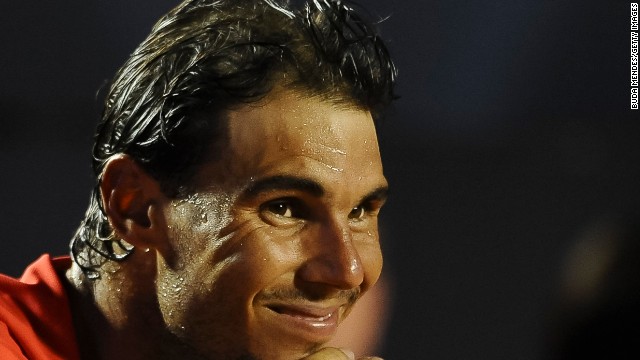 Rafael Nadal is the biggest men's player to be taking part in the new International Premier Tennis League (IPTL). It's an exhibition league that will take place from late November to the middle of December, during tennis' off-season. Nadal isn't the lone star who will be involved ...
He's joined by his pal and fellow grand slam winner Novak Djokovic. Djokovic owns six grand slam titles and is a former world No. 1.
Andy Murray is another on the IPTL list. Murray boasts two grand slam titles and ended a nearly 80-year wait for a British men's singles champion at Wimbledon in 2013.
World No. 1 and 17-time grand slam singles winner Serena Williams, left, headlines the list of women participating. Two-time grand slam winner Victoria Azarenka joins Williams.
Stanislas Wawrinka stunned the tennis world when he beat Nadal in the Australian Open final. Wawrinka will be Switzerland's top player in the IPTL because ...
Roger Federer won't be there. Federer, the 17-time men's grand slam champion, is still the biggest name in tennis.
Maria Sharapova won't be there, either. Sharapova might be the world's highest-profile female athlete.
The bubbly Li Na is likely Asia's most popular tennis player. Like Sharapova and Federer, she's giving the IPTL a miss.
Leander Paes, perhaps India's most accomplished player of all time, wasn't on Friday's official player list.
Paes' former doubles partner, Mahesh Bhupathi, is the man behind the IPTL. He's seen here with his Bollywood star wife, Lara Dutta.
Who's in, who's out in IPTL
Who's in, who's out in IPTL
Who's in, who's out in IPTL
Who's in, who's out in IPTL
Who's in, who's out in IPTL
Who's in, who's out in IPTL
Who's in, who's out in IPTL
Who's in, who's out in IPTL
Who's in, who's out in IPTL
Who's in, who's out in IPTL