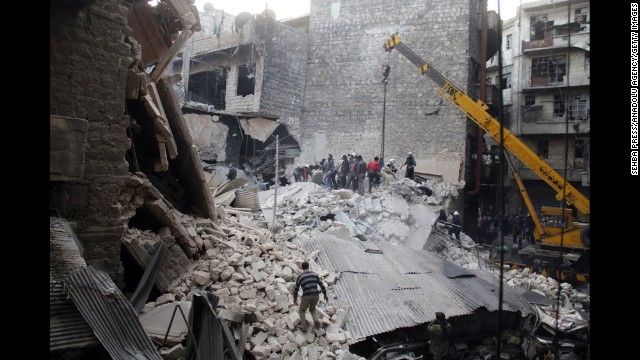 People dig through the rubble of a building in Damascus, Syria, that was allegedly hit by government airstrikes on Thursday, February 27. The United Nations estimates more than 100,000 people have been killed
since the Syrian conflict began
in March 2011.
A boy walks ahead of men carrying the body of his mother in Aleppo, Syria, on Saturday, February 22. According to activists, the woman was killed when explosive barrels were thrown by forces loyal to Syrian President Bashar al-Assad.
A man holds a baby who survived what activists say was an airstrike by al-Assad loyalists Friday, February 14, in Aleppo.
In this photo provided by the anti-government activist group Aleppo Media Center, Syrian men help survivors out of a building in Aleppo after it was bombed, allegedly by a Syrian regime warplane on Saturday, February 8.
Syrians gather at a site hit by barrel bombs, allegedly dropped by a regime helicopter on the opposition-controlled Mesekin Hananu district of Aleppo on February 8.
In this handout photo released by the official Syrian Arab News Agency on February 8, civilians wave national flags in Damascus as they take part in a rally in support of President al-Assad.
A man stands next to debris in the road following a reported airstrike by Syrian government forces in Aleppo on February 8.
Medical personnel look for survivors after a reported airstrike in Aleppo on Saturday, February 1.
Syrians carry a dead body following an airstrike on February 1.
A man walks amid debris and dust on January 31.
An injured man is covered in dust after an airstrike on January 29.
A man tries to fix electrical wires in Aleppo on January 27.
Rebels and civilians check out a crater that activists say resulted from a Syrian government airstrike on an Aleppo bus station on Tuesday, January 21.
Men rush to a site that Syrian government forces reportedly hit in Aleppo on January 21.
Buildings lie in ruins in Aleppo on Sunday, January 19, after reported air raids by Syrian government planes.
A Syrian child collects items from a garbage pile in Douma, northeast of the capital, on Saturday, January 18.
A piece of exploded mortar lies in a street in Daraya, a city southwest of Damascus, on Friday, January 17.
Syrian civil war in 2014
Syrian civil war in 2014
Syrian civil war in 2014
Syrian civil war in 2014
Syrian civil war in 2014
Syrian civil war in 2014
Syrian civil war in 2014
Syrian civil war in 2014
Syrian civil war in 2014
Syrian civil war in 2014
Syrian civil war in 2014
Syrian civil war in 2014
Syrian civil war in 2014
Syrian civil war in 2014
Syrian civil war in 2014
Syrian civil war in 2014
Syrian civil war in 2014
STORY HIGHLIGHTS
Raqqa was once one of the nation's most liberal cities
The militants are also forbidding Christians from repairing churches and monasteries
The heavy restrictions are not surprising coming from ISIS
(CNN) -- Islamist militants have told Christians in a northern Syrian city that they will guarantee their safety. But there's a catch.
Make that a lot of catches.
Christian residents of Raqqa, once one of the nation's most liberal cities, will have to pay as much as 17 grams of gold per adult male in an annual payment, the extremist group the Islamic State of Iraq and Syria (ISIS) said in a statement posted online this week.
The group is also forbidding the city's Christians from repairing or refurbishing their churches and monasteries, said the statement, which has been circulated in the city, according to Syrian activists.
The list of constraints imposed by the militants also limits Christian worship, business activities and alcohol consumption.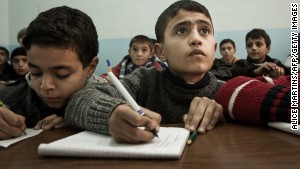 U.N. education plan for Syrian refugees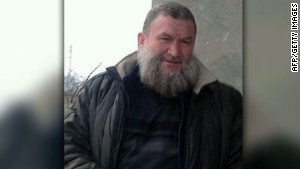 Al Qaeda linked Syrian rebel head killed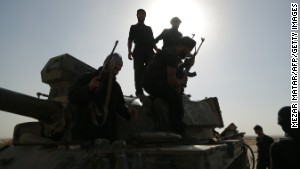 2013: Al Qaeda tightens grip on Syrian city
The heavy restrictions are perhaps unsurprising coming from ISIS, which has broken away from al Qaeda and is fighting with other rebel groups in Syria.
Activists told CNN in November that Raqqa was becoming increasingly conservative after ISIS began imposing hardline Islamist law there and meting out harsh punishment to those who don't follow orders.
Locals started calling the city Tora Bora and saying it felt as if the Taliban of Afghanistan had taken over.
ISIS's new set of restrictions on Christians has drawn criticism from the Syrian opposition and even a radical Muslim cleric.
Louay Safi, a spokesman for the Syrian Coalition, said ISIS's treatment of non-Muslims was un-Islamic.
And the radical cleric, Abu Qatada, who is on trial in Jordan over terrorism charges, told CNN Arabic on Thursday that the militants didn't have the right to offer protection and demand payment from Christians because they weren't yet empowered to govern Syria.
It's unclear how many Christians remain in Raqqa after years of bloody civil war in Syria.
Since ISIS began cracking down on dissent in Raqqa, many activists and residents have fled the city.
Other things the extremist group have forbidden Christians in Raqqa from doing include:
-- Exposing crosses or their books to Muslims;
-- Making any recitations or ringing any church bells that can be heard by Muslims;
-- Trading pigs or alcohol to Muslims or in their markets;
-- Drinking alcohol in public.
READ: CNN Exclusive: Inside Syrian town living under al Qaeda reign of fear
READ: Pro-government forces find a haven at Syrian town's Christian monastery
CNN's Salma Abdelaziz and Hamdi Alkhshali contributed to this report.