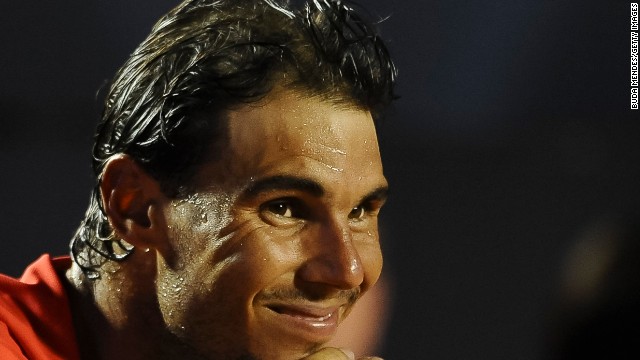 Rafael Nadal is the biggest men's player to be taking part in the new International Premier Tennis League (IPTL). It's an exhibition league that will take place from late November to the middle of December, during tennis' off-season. Nadal isn't the lone star who will be involved ...
He's joined by his pal and fellow grand slam winner Novak Djokovic. Djokovic owns six grand slam titles and is a former world No. 1.
Andy Murray is another on the IPTL list. Murray boasts two grand slam titles and ended a nearly 80-year wait for a British men's singles champion at Wimbledon in 2013.
World No. 1 and 17-time grand slam singles winner Serena Williams, left, headlines the list of women participating. Two-time grand slam winner Victoria Azarenka joins Williams.
Stanislas Wawrinka stunned the tennis world when he beat Nadal in the Australian Open final. Wawrinka will be Switzerland's top player in the IPTL because ...
Roger Federer won't be there. Federer, the 17-time men's grand slam champion, is still the biggest name in tennis.
Maria Sharapova won't be there, either. Sharapova might be the world's highest-profile female athlete.
The bubbly Li Na is likely Asia's most popular tennis player. Like Sharapova and Federer, she's giving the IPTL a miss.
Leander Paes, perhaps India's most accomplished player of all time, wasn't on Friday's official player list.
Paes' former doubles partner, Mahesh Bhupathi, is the man behind the IPTL. He's seen here with his Bollywood star wife, Lara Dutta.
Who's in, who's out in IPTL
Who's in, who's out in IPTL
Who's in, who's out in IPTL
Who's in, who's out in IPTL
Who's in, who's out in IPTL
Who's in, who's out in IPTL
Who's in, who's out in IPTL
Who's in, who's out in IPTL
Who's in, who's out in IPTL
Who's in, who's out in IPTL
STORY HIGHLIGHTS
Rafael Nadal, Novak Djokovic and Andy Murray will play in the new IPTL
The exhibition IPTL is modeled after cricket's successful IPL in India
Among the women confirmed is women's world No. 1 Serena Williams
But Roger Federer, Maria Sharapova, Li Na and Kei Nishikori all opt out
Follow us at @WorldSportCNN and like us on Facebook
(CNN) -- Some big names are in -- and some are out -- for the inaugural edition of the International Premier Tennis League (IPTL).
Rafael Nadal, Novak Djokovic, Andy Murray and Serena Williams are all confirmed for the exhibition league that begins in late November in Asia but the biggest draw in tennis -- Roger Federer -- Maria Sharapova and Li Na are among those giving the IPTL a miss.
Besides Li, two other prominent Asian players weren't on the official player list released by organizers Friday -- Asian men's No. 1 Kei Nishikori and doubles specialist Leander Paes, a hugely popular figure in India.
Another Indian doubles specialist, Mahesh Bhupathi, came up with the idea for the league, which will hope to be as successful as cricket's Indian Premier League.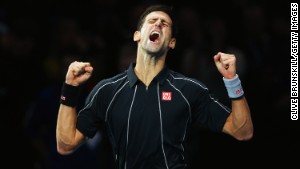 Novak Djokovic wins the ATP World Tour final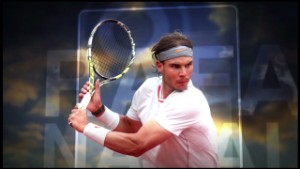 Who will be the tennis ace of 2014?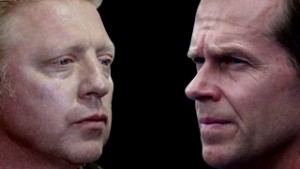 Tennis legends' surprising comebacks
"The IPTL is the first-of-its-kind Asian tennis league with a unique concept bringing together the best tennis players from across the world on the same platform," the IPTL said in a news release.
The format sees five teams, based in Mumbai, Singapore, Kuala Lumpur, Bangkok and a yet to be confirmed city, play home and away matches. The matches are best-of-five sets but incorporate different sets -- men's singles, women's singles, men's doubles, mixed doubles and legends. The player auction for the off-season spectacle takes place this weekend.
Another plus for Bhupathi and Boris Becker -- the multiple grand slam champion is a founding partner -- is the inclusion of Andre Agassi and Pete Sampras in the legends category.
However, questions remain about how many matches the top players will play and how players will manage their schedules leading into January's Australian Open.
Over the years, players have complained about how long the tennis season lasts -- between 10 and 11 months -- and the IPTL is scheduled to run from November 28 to December 20.
On court, Federer downs Djokovic
Meanwhile, 17-time grand slam champion Federer is one win away from claiming a sixth title in Dubai -- the city where he often trains -- after upsetting Djokovic 36 63 62.
Djokovic was in control of the match until early in the second set, when rain briefly halted play. Federer said becoming more aggressive helped him achieve victory, his first over the Serb in their last four meetings.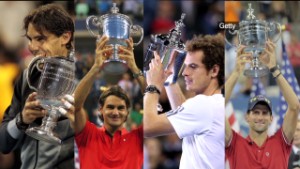 Secret to beating tennis' big four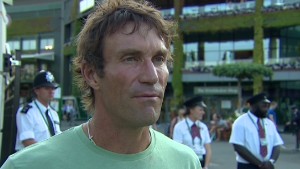 Andy Murray 'held his grit'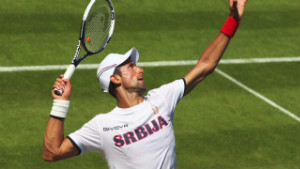 How Novak Djokovic stays on top
It was also the first time Federer beat Djokovic after dropping the opening set.
"I think I was able to play a bit more aggressively as the match went on," the 32-year-old told the ATP's website. "I knew I was in a bit of trouble (after the first set) and not looking good at all, because he has a tendency to really run with it and play more freely on your serve.
"He plays very dangerous.
"It was just a matter of trying to play consistent but remain aggressive -- sometimes being also overly aggressive to see if it works. If it doesn't, then you can always pull back a little bit. Clearly it was close, but I think I got the right balance."
Federer must now overturn a two-match losing streak against Tomas Berdych to win the tournament Saturday.
The Czech, who defeated Germany's Philipp Kohlschreiber 75 75, toppled Federer in Dubai last year and at the US Open. Berdych carries an 11-match winning streak overall into the affair.
Read: Czech Republic repeats in Davis Cup