STORY HIGHLIGHTS
Academy Award-winning actor was found dead February 2 with a needle in his arm
Coroner says he died of acute mixed drug intoxication
Dr. Sanjay Gupta says chronic drug users may not necessarily feel effects of drugs
New York (CNN) -- Actor Philip Seymour Hoffman, who was found dead February 2 on the bathroom floor of his New York apartment with a syringe in his left arm, died of acute mixed drug intoxication, including heroin, cocaine, benzodiazepines and amphetamine, the New York medical examiner's office said Friday.
The manner of death was ruled an accident, the medical examiner's office said in a statement.
Dr. Sanjay Gupta, CNN's chief medical correspondent, said that as addicts take mixtures of drugs more chronically, they may not necessarily feel the effects of the narcotics, which still suppress the respiratory system.
"They're not feeling it, but it's still having an impact on their ability to breathe, and that's the real problem," he said. "It's called stacking. You can stack the same drug too close together, or you can start to stack other drugs, one on top of the other. That's how people get into trouble. They do call it accidental death as well."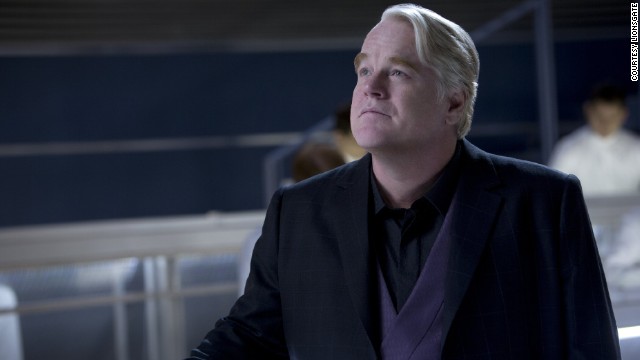 Philip Seymour Hoffman appears in 2013's "The Hunger Games: Catching Fire." Hoffman played the role of Plutarch Heavensbee, the head gamemaker in the film. He was expected to appear in more films of the "Hunger Games" franchise, but he was found dead in his Manhattan apartment on February 2. Hoffman died of acute mixed drug intoxication, the New York medical examiner's office said. Click through the gallery for more highlights of his career.
Hoffman appears in 2012's "A Late Quartet." He reportedly learned how to play the violin during his role as a member of a string quartet. He told the Huffington Post that "I really got into the violin thing, because it's not acting, and I got off on that."
Hoffman appears with Joaquin Phoenix in "The Master" (2012). He received Oscar and Golden Globe nominations in the supporting actor category for his work in the film.
Hoffman plays manager Art Howe in the 2011 hit "Moneyball." The real Art Howe was reportedly not pleased with how he was portrayed in the film but told TMZ Sports he didn't blame Hoffman. "He was just playing the part he was given," Howe said.
Hoffman plays a DJ known as The Count in 2009's "Pirate Radio."
In 2008's "Doubt," Hoffman plays Father Brendan Flynn, a Catholic priest accused of having an inappropriate relationship with a male student. This was yet another film that got Hoffman supporting actor nominations for the Oscars and the Golden Globes.
Hoffman plays Owen Davian in 2006's "Mission: Impossible III." The actor told AOL at the time that while an action film was not usually his type of role, "it was just one of those things where all the ingredients seemed right."
Hoffman plays the title role in 2005's "Capote." He won the Oscar for best actor in a leading role for his performance as Truman Capote, who wrote "In Cold Blood." Hoffman also won a Golden Globe for the role.
Hoffman plays a phone sex-line supervisor and mattress store owner in 2002's "Punch-Drunk Love."
Hoffman plays Lester Bangs in 2000's "Almost Famous." He delivers one of the film's most memorable scenes when he advises Patrick Fugit's character, William Miller, that "the only true currency in this bankrupt world is what we share with someone else when we're uncool."
Hoffman appears with Rebecca Pidgeon in 2000's "State and Main." He plays a screenwriter suffering from writer's block.
Jude Law and Hoffman share a scene in 1999's "The Talented Mr. Ripley." Hoffman was hailed as a scene stealer in the psychological thriller set in Italy.
Hoffman in 1998's comedy-drama "Happiness."
Hoffman plays Brandt, Mr. Lebowski's personal assistant, in the 1998 cult comedy hit "The Big Lebowski."
Hoffman played the slightly creepy production assistant Scotty in 1997's "Boogie Nights," with Mark Wahlberg and John C. Reilly.
Hoffman plays George Willis Jr. in 1992's "Scent of a Woman." He is credited as Philip S. Hoffman in the movie.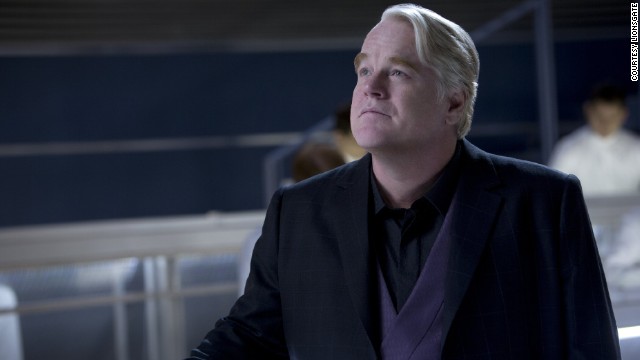 Philip Seymour Hoffman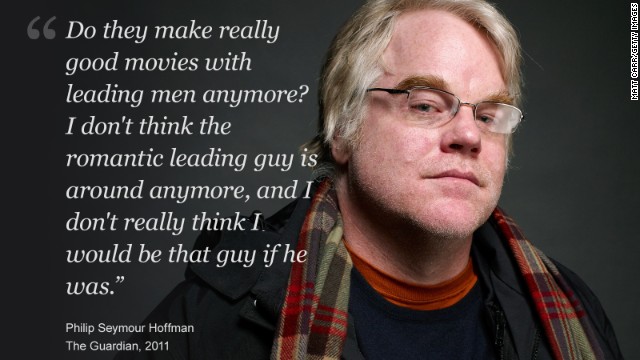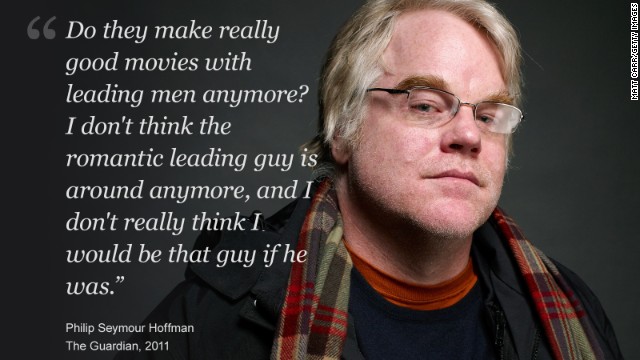 Philip Seymour Hoffman in his own words
Police found nearly 50 envelopes branded "Ace of Spades" filled with what they believe was heroin in the actor's Manhattan apartment, two law enforcement sources familiar with the inquiry said.
Used syringes, prescription drugs and empty bags that authorities suspect were used to hold heroin also were found in the apartment where Hoffman, 46, was found dead, sources said.
He was expected to pick up his children that day but didn't show up, the official said. Playwright David Katz and another person went to the apartment and found him dead, the official said.
Police officers found him in a T-shirt and shorts with his eyeglasses still on his head.
Robert Vineberg, a 57-year-old musician, was arrested in connection with Hoffman's death and released on bail earlier this month. Vineberg was among four people arrested in Manhattan in the days after Hoffman's death.
Prosecutors said Vineberg, who was arrested on a felony charge of criminal possession of a controlled substance, had just under 50 small bags of heroin as well as packaging paraphernalia in his apartment during a raid. In another one of his apartments in the same Mott Street building, prosecutors said, 250 small bags of heroin were found.
Vineberg was found to have the actor's phone number stored in his cell phone, a law enforcement official told CNN.
Two other people arrested in connection with Hoffman's death -- Juliana Luchkiw and Max Rosenblum, both 22 -- were released earlier this month until their next court dates.
Prosecutors did not file charges against a fourth person arrested in the raid.
Hoffman was mourned in New York February 7 in a star-studded private funeral attended by family and close friends.
Hoffman, who was nominated for Academy Awards four times, won the Oscar for best actor in 2006 for his portrayal of writer Truman Capote in "Capote." He earned Academy Award nominations for roles in "Charlie Wilson's War," "Doubt," and "The Master."