Photos: Olivia's story
updated 3:18 PM EST, Fri February 28, 2014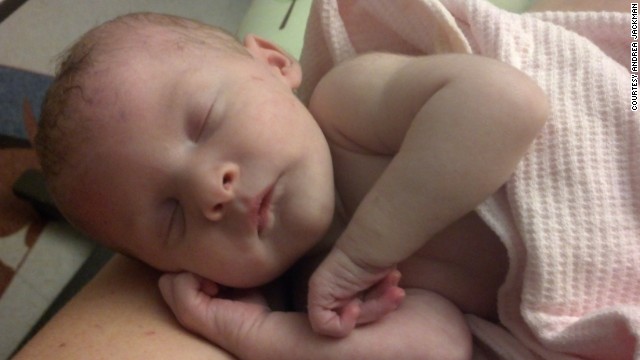 Olivia Jackman was born in September with spina bifida, a type of neural tube birth defect. Spina bifida is a birth defect in which the vertebrae do not form completely around the spinal cord.
There is no cure for spina bifida, and treatment depends on the type and severity of the disorder, the NIH says.
Olivia is undergoing physical and occupational therapy and doing well, says her mother, Andrea Jackman.
Doctors are hopeful Olivia will walk with the assistance of leg braces when she gets older.
Olivia's mother says she is willing to work with Washington state epidemiologists investigating the cause of a cluster of birth defects such as her daughter's if it would prevent another family from having a baby with such defects.
Spina bifida: Olivia's story
Spina bifida: Olivia's story
Spina bifida: Olivia's story
Spina bifida: Olivia's story
Spina bifida: Olivia's story
Spina bifida: Olivia's story