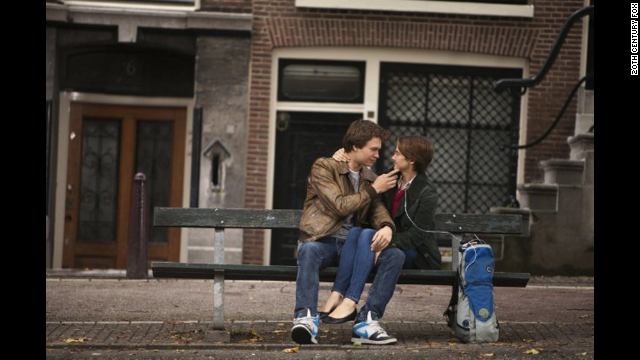 2014 is full of film adaptations of classic and beloved books, like
"The Fault in Our Stars,"
which arrives June 6.
Shailene Woodley and Ansel Elgort star in this adaptation of John Green's best-selling young adult novel, about two cancer patients who fall in love. Although the film has a romantic center, this tale has a decidedly un-saccharine edge. Click through to see what other books are arriving as movies in theaters this year.
"A Long Way Down" (June 5 online; July 11 in select theaters): Nick Hornby's darkly comic novel is brought to life by Aaron Paul, Imogen Poots, Rosamund Pike, Pierce Brosnan and Toni Collette. The story follows four people who all choose to end their life on the same night and find each other at the top of a London building.
"The Hundred-Foot Journey" (August 8): Helen Mirren stars as eccentric French chef Madame Mallory, who competes with an Indian family that opens a restaurant close by. Oprah Winfrey produces.
"The Giver" (August 15): This story shows us what it's like in a dystopian future with no pain and no color. The movie stars Jeff Bridges, Meryl Streep, Alexander Skarsgard and even Taylor Swift.
"If I Stay" (August 22): Chloe Grace Moretz and Jamie Blackley star in this adaptation of Gayle Forman's novel. Moretz plays Mia, a talented musician who finds herself struggling with the choice of life or death after a tragic accident.
"Dark Places" (September 1): Two of Author Gillian Flynn's books are being turned into movies this year. The first, "Dark Places," stars Charlize Theron and is based on Flynn's novel about a woman who survives the murder of her family when she was a child.
"This is Where I Leave You" (September 12): This ensemble featuring Jason Bateman, Tina Fey, Rose Byrne and Adam Driver tells of four combative siblings who reunite to fulfill their father's dying wish. Expect this group to bring the black comedy.
"The Maze Runner" (September 19): Another dystopian young adult novel that has been compared to "The Hunger Games," "The Maze Runner" stars mostly unknown actors grappling with what they are doing in a giant labyrinth and trying to escape its clutches.
"The Boxtrolls" (September 26): The creative team behind "Coraline" and "ParaNorman" have adapted Alan Snow's colorful children's book "Here Be Monsters!" for the big screen.
"Gone Girl" (October 3): This highly anticipated adaptation of Gillian Flynn's novel stars Ben Affleck and Rosamund Pike as troubled couple Nick and Amy Dunne. Their problems escalate when Amy disappears and Nick is the prime suspect. The book has a surprising ending; the film may not.
"Alexander and the Terrible, Horrible, No Good, Very Bad Day" (October 10): The screen adaptation of the 1972 book stars Steve Carell and Jennifer Garner as the parents of 11-year-old Alexander. You may have figured out by the title that things aren't going so well for him, but that doesn't stop the laughs from coming.
"The Hunger Games: Mockingjay -- Part 1": (November 21) The Big Kahuna. The penultimate installment of the epic "Hunger Games" franchise. The first half of the conclusion to the series finds Katniss Everdeen (Jennifer Lawrence) reeling from the events at the Quarter Quell and out for revenge. Get 'em, girl!
"Wild" (December 5): Writer Cheryl Strayed's harrowing physical and emotional journey on the Pacific Crest Trail is captured through a performance from Reese Witherspoon.
"Unbroken" (December 25): Angelina Jolie directs this adaptation of Laura Hillenbrand's best-seller "Unbroken," which tells the powerful story of WWII POW Louis Zamperini. The Coen brothers wrote the screenplay.
From book to big screen: 14 movies to watch for
From book to big screen
From book to big screen
From book to big screen
From book to big screen
From book to big screen
From book to big screen
From book to big screen
From book to big screen
From book to big screen
From book to big screen
From book to big screen
From book to big screen
From book to big screen
STORY HIGHLIGHTS
"The Good Luck of Right Now" is the story of a middle-aged man after his mother's death
The book is written as a series of letters from the narrator to actor Richard Gere
Author Matthew Quick wrote the best-selling novel "The Silver Linings Playbook"
"The Good Luck of Right Now" and Quick's other books are being adapted for film
(CNN) -- Self-discipline and a bit of synchronicity have turned into best-selling success for author Matthew Quick.
The former high school teacher describes writing fiction as taking the chaos that's happening inside him and turning it into something orderly on the page. It's working: He has turned out four best-selling books, including one, "The Silver Linings Playbook," that was made into an Oscar-winning movie.
Now Quick is continuing to ride his hot streak with a new novel, "The Good Luck of Right Now," out this month.
In "The Good Luck of Right Now," Quick's narrator also turns to writing to make sense of his life. Dementia takes over in the final days of Bartholomew Neil's mother's life, and she starts calling her son Richard. He finds a "Free Tibet" form letter signed by actor Richard Gere, and thinking there must be some connection, Bartholomew starts writing awkward, intimate letters to the actor.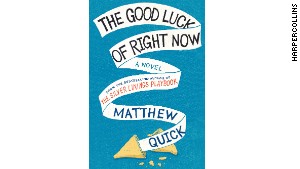 "The Good Luck of Right Now" is Matthew Quick's latest novel.
"Dear Mr. Richard Gere," each chapter of the novel begins. From there, Bartholomew confesses his grief over his mother's death, his insecurities about life on his own and growing doubts over his Catholic faith.
Quick's quirky supporting cast includes a heavy-drinking, self-defrocked priest, a redheaded grief counselor with serious boyfriend problems, a foul-mouthed movie theater usher mourning the loss of his cat and the shy woman Bartholomew has a crush on, who he dubs the "Girlbrarian." This group of misfits comes together as friends, strengthening their offbeat bond on a whimsical road trip to Canada.
Quick recently talked to CNN about his new book and his burgeoning success. The following is an edited transcript.
Fast facts
Age: 40
Hometown: He's originally from Philadelphia, grew up in Oaklyn, New Jersey, and now lives in central Massachusetts.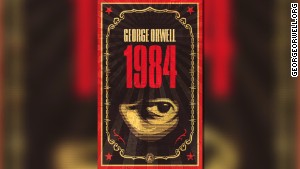 Amazon Top 100: How many have you read?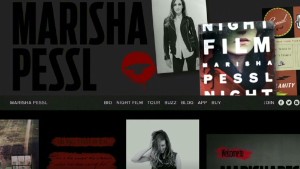 Author blends text & films for new book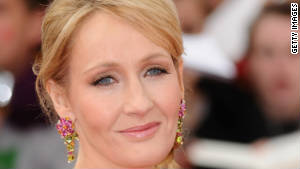 J.K. Rowling praises joys of pseudonym
Other titles: "The Silver Linings Playbook" and young adult novels, "Sorta Like a Rock Star," "Boy21" and "Forgive Me, Leonard Peacock"
Fun facts: Quick got the nickname "Q" from his players when he coached girls' soccer and it stuck with him.
For fans of: "The Catcher in the Rye," "One Flew Over the Cuckoo's Nest," "The Curious Incident of the Dog in the Night-Time"
Five questions for Matthew Quick
CNN: What was the spark behind your new novel?
Quick: I had thought up the title, "The Good Luck of Right Now," several years ago. I had no idea what it meant or what the book would be about but I thought, "Someday I'm going to write a book with that title." Then several years ago ... I remember coming home and my wife said, "Somebody famous wrote you today," and thinking "Wow," then opening the letter and realizing it was a "Free Tibet" form letter.
I thought about the power of celebrity and the fact there are people who probably believe they're receiving a letter that Richard Gere personally signed himself. Then, in the wake of all the promotion I did for "Silver Linings," I found myself in this position where I had dreamed about being ... and then suddenly I'm in a hotel room sitting on a couch with David O. Russell doing interviews or I'm standing backstage at the Katie Couric show, chatting with Bradley Cooper.
While it was wonderful and I'm very grateful for those experiences, there are times when the former kid from a blue-collar neighborhood with a working-class background kept saying, "How did you get here?" To be honest with you, that kept me up at night. So when I started to write "The Good Luck of Right Now," I wanted to approach some of life's bigger questions, but I wanted to do it in a way that would take me back to a time when I could look at things a little more simply.
CNN: Your characters deal with mental health issues, you've also battled depression yourself. Is writing a way for you to deal with that?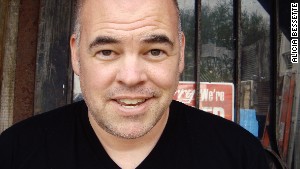 Author Matthew Quick wrote "The Silver Linings Playbook" and "The Good Luck of Right Now"
Quick: When I wrote "Silver Linings," I thought I was writing a book about the Philadelphia Eagles and male bonding, but when the book came out, it was surprising to me that the mental health community embraced it. The mental health conversation is very important to me. I have friends that struggle with various mental illnesses. I've struggled with depression and anxiety. I'm very interested in how we deal with that. The problem with the stigma around mental health is really about the stories that we tell ourselves as a society. What is normal? That's just a story that we tell ourselves.
CNN: Synchronicity is a concept that comes up in your new novel. Have you noticed examples of it in your own life?
Don't miss out on the conversation we're having at CNN Living.
Follow us on Twitter
and
Facebook
for the latest stories and tell us what's influencing your life.
Quick: I'm not an expert, but I'm fascinated by the concept. Writing "The Good Luck of Right Now," synchronicity just abounded. In little things, such as in the novel, the characters go on a road trip and I just arbitrarily picked the car that they rented would be a Ford Focus. After I finished writing the novel, my wife suggested we take the same road trip to do research and add details. So we rented a car and at the rental place I said, "Give me an economy car, I don't care which model, any one will do." About five minutes later they come back and say "Mr. Quick, here's your Ford Focus." My wife and I just looked at each other and started laughing.
CNN: After the success of "Silver Linings Playbook," you have multiple movie adaptations of your books in the works. How are they going?
Quick: All of my books have been optioned by major studios in L.A. I feel wildly blessed. That was the plan all along, but there have definitely been head-scratching moments where I think, how did this happen? The important thing for me is to take those questions and make more art, let it fuel the writing of my future novels. I always say the writing will save you.
CNN: Have you heard from Richard Gere about your new book?
Quick: We sent him a copy and I know that it was received. I'm assuming if he had any problems with it, we would have heard back. There are some rumors in terms of the movie that I can't talk about yet. I haven't been in direct contact with Richard Gere, but our people in Hollywood have.
CNN: What's next?
Quick: I'm actually working on the final edit of "Love May Fail," which comes out in 2015. Sony bought the movie rights last fall. Mike White, who has written the screenplay for "The Good Luck of Right Now," is also working on adapting this. I love Mike's stuff. And I've started working on my next novel, which, if everything goes according to schedule, will come out in 2016.