Autopsy: Men on Maersk had respiratory failure, suspected heart attacks
updated 6:50 AM EST, Tue February 25, 2014
STORY HIGHLIGHTS
Autopsy reports on two U.S. security officers indicate they died of respiratory failure
They may also have suffered heart attacks, a police statement says
The bodies of the two men were found a week ago on the container ship Maersk Alabama
Police report "includes suspicion of drug use" as syringe, traces of heroin were found
(CNN) -- Autopsy results indicate two American security officers found dead on the container ship Maersk Alabama last week died of respiratory failure, coupled with a suspected heart attack, police in the Seychelles said Tuesday.
Further forensic analysis will be carried out to establish if the two men, Jeffrey Reynolds and Mark Kennedy, had consumed a substance that may have brought on these events, a police statement said.
Traces of narcotics were found with the bodies of the officers, it said.
"The police preliminary investigation report includes suspicion of drug use, as indicated by the presence of a syringe and traces of heroin which were found in the cabin," the statement said.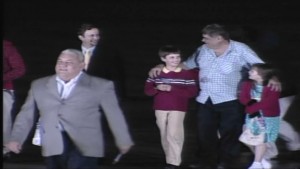 2009: Maersk crew back home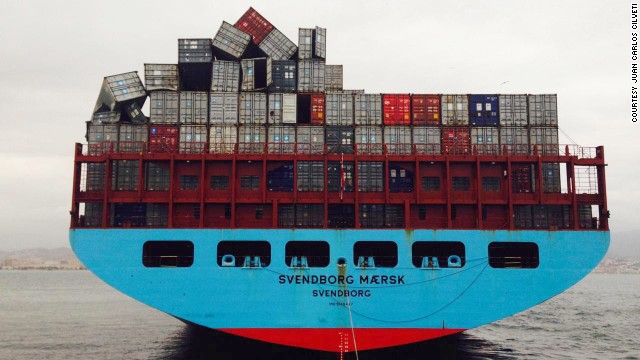 The Svendborg Maersk was struck by high wind and waves off the coast of France after it left the Bay of Biscay By the time it had reached the Spanish port of Malaga, more than 500 containers were unaccounted for.
The ship started losing containers off the coast of northern France, where it was struck by 30-foot waves and winds of 60 knots.
The ship was on its way from the Netherlands to Sri Lanka via the Suez Canal.
French maritime authorities were alerted by Maersk that vessels should look out for floating containers, but most sank quickly in the rough seas. Thirteen have been recovered, according to French officials.
Containers lay damaged and precariously perched on the deck of the ship.
The ship is now undergoing repairs in the port of Malaga, Spain.
This is the biggest recorded loss of containers from a ship in a single incident.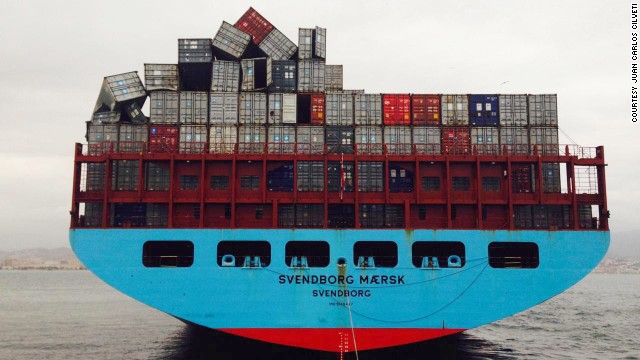 Photos: Ship loses more than 500 containers
The two men, both 44, worked for Trident Group, a Virginia-based maritime security services firm. Trident Group President Tom Rothrauff said both were former Navy SEALs.
The 500-foot Maersk Alabama was the target of an attempted hijacking in the pirate-infested waters off East Africa in 2009 -- an incident that inspired the 2013 film "Captain Phillips."
The shipping giant Maersk, which hired the Trident Group to guard its ships, said last week that Trident would be conducting random drug tests of its employees.
"Based on our experience with the contractor, this is an isolated incident," Maersk said. But it said new drug tests would start immediately and the company's shore leave policy was under review.
Police said the ship arrived on February 16 in the Seychelles, an archipelago in the Indian Ocean, with a 24-man crew and had been expected to leave two days later. The bodies were found last Tuesday by a colleague who had gone to check in with one of the men in a cabin, Seychelles police said.
The Maersk Alabama has since left the Seychelles capital of Port Victoria.
READ: Official: Drugs, needles found with dead officers on Maersk
READ: Ship loses more than 500 containers in heavy seas
READ: Police ID 2 Americans found dead on Maersk Alabama -- 'Captain Phillips' ship