Justin Bieber security guard, driver arrested in alleged camera theft
updated 10:39 AM EST, Wed February 26, 2014
STORY HIGHLIGHTS
NEW: Driver is released without charges
The camera is thought to be worth $10,000
Police identify the security guard as Hugo Hesny, 32
A representative for Bieber declined to comment
Atlanta (CNN) -- One of Justin Bieber's security guards and a driver were arrested Tuesday on suspicion of stealing a photographer's camera in Sandy Springs, Georgia.
The photographer was waiting outside of a suburban Atlanta arcade Bieber was in when the guard confronted the photographer, according to Steve Rose, a spokesman for the Sandy Springs Police Department.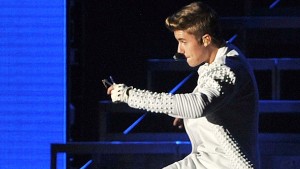 FAA investigating Bieber's N.J. flight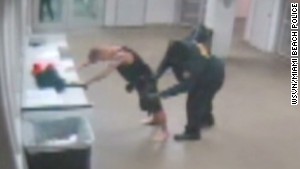 Watch Justin Bieber get arrested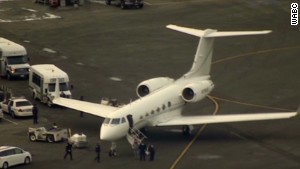 Surviving a flight with Justin Bieber
The photographer left and was then followed by the bodyguard and another man driving a Cadillac Escalade, Rose said. The men stopped the photographer's car in an adjacent parking lot.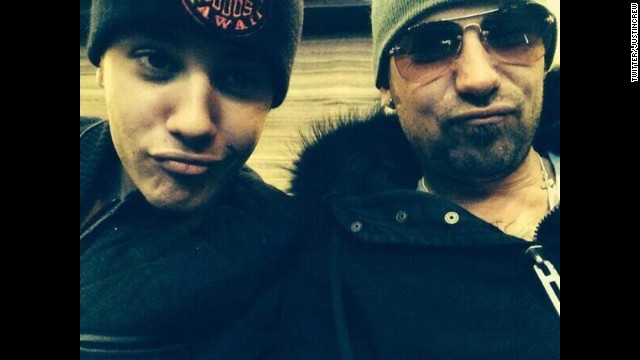 Justin Bieber frequently takes time to bond with his dad, Jeremy Bieber, who hasn't been far away as his son has gotten into legal trouble. Here's who else is in Bieber's inner circle:
Justin Bieber is rarely spotted without a crew of a few friends, which sometimes also includes his longtime manager, Scooter Braun (pictured left). Along with R&B singer Usher, right, Braun has served as something of a mentor and guide to Bieber as he's grown up in the spotlight.
Bieber and his mother, Pattie Mallette, are widely known to have a close relationship, with Biebs never being shy about bringing mom to awards shows. Here, she joins him on stage as he accepts the 2012 American Music Award for Artist of the Year.
Singer Khalil is a regular on Justin Bieber's Instagram account, but he's getting even more publicity now that he's been arrested along with the pop star on suspicion of DUI. Khalil, 19, released a single called "Stars" in June 2013.
Even as he's become astronomically famous, Bieber hasn't lost touch with his Canadian childhood friends. Ryan Butler (pictured right in 2011) is a familiar face to Beliebers both on and off the red carpet, and he considers Bieber a brother. On Twitter, you'll often catch him offering Bieber supportive tweets like this one.
While Lil Za is known to dabble in rapping with an aspiration to act, he's best known as the guy who tends to crash at Bieber's Calabasas pad and drive his cars. That's how Lil Za ended up getting arrested on January 15 -- he was a house guest when police raided Bieber's home as part of a felony vandalism investigation, and cops said they found Xanax and Ecstasy near the 20-year-old's bed.
Ryan Good was the guy who was labeled as Bieber's "swagger coach" in 2009 and 2010, although he was also acting as a road manager. By 2011, Good gave up his position as a "swagger coach," but he and Bieber are still close.
Bieber has been known to refer to blockbuster actor Will Smith as "Uncle Will," and the star's manager, Scooter Braun, explained in a 2013 interview with The Hollywood Reporter that Smith serves as another mentor for Bieber. Braun said Smith and Bieber have instituted a weekly call to help the teen star work through any issues.
Given Bieber's closeness with Will Smith, it makes sense that he's also good friends with Will's son, Jaden. Occasionally misinformation has spread about what the 15-year-old gets into when he hangs out with his older pal; Jaden had to squash a rumor after Bieber's 19th birthday in 2013 that he'd gone clubbing with the star.
With their shared love of cars, graffiti and body art, is it any wonder that Chris Brown and Justin Bieber have bonded? After Brown went to rehab for anger management issues, Bieber showed his support by tagging "Free Breezy" on a wall in Bogota, Colombia.
Rapper Lil Twist is another member of Bieber's crew who has a weakness for luxury cars. The Young Money artist, who can also be found at times hanging out at Bieber's place or cruising in one of his cars, was arrested on suspicion of DUI in 2012. He was driving Bieber's chrome 2012 Fisker Karma.
Drake, seen here with Bieber in 2011, is another star who's taken the young singer under his wing. According to Braun, Drake is one of the first people to rip into Bieber after spotting a tawdry headline about him in the news. "He'll text me, like, 'What the hell is going with this? I'm pissed. I'm calling him right now. I'm about to go in on him,' " Braun told THR in 2013.
Selena Gomez is Bieber's ex-girlfriend, but she has a habit of popping up unexpectedly every now and then, making us think it's possible they might still be in contact. Bieber shared this cuddly photo on Instagram soon after the New Year.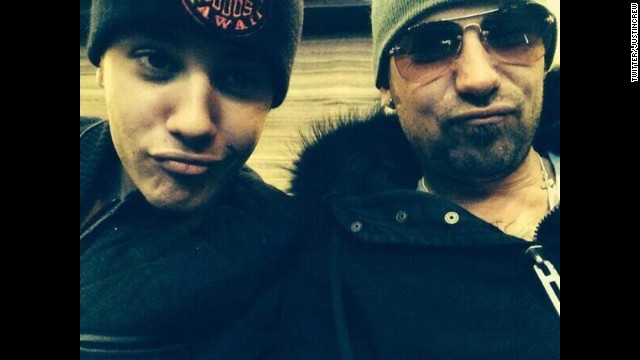 Justin Bieber's inner circle
The security guard then took the camera from the photographer and fled to the home Bieber is renting in Sandy Springs, Rose said.
A police officer stopped the bodyguard and the driver in the driveway, spotted the camera and took both men into custody.
They have since been identified by police as 32-year-old Hugo Hesny, the guard, and 49-year-old Terrance Johnson, the driver.
Both men were initially charged with felony theft of the camera, estimated to be worth $10,000.
Johnson was later released and charges were dropped, police said.
A small amount of marijuana also was found in the Escalade, along with some pipes commonly used to smoke it. Because of the small amount of pot, no charges were filed, according to a police statement.
Bieber was not involved in the incident.
A representative for the singer declined to comment.
CNN first learned of the arrests on Twitter.
The People v. Justin Bieber: The singer's court cases
Atlanta radio show pranks media with Bieber move protest