STORY HIGHLIGHTS
Harold Ramis, a noted comedy figure for more than four decades, dies at 69
Ramis played Dr. Egon Spengler in "Ghostbusters" and also wrote the script
Chicago-born performer and writer was mentor to many comedians and writers
(CNN) -- Harold Ramis, the actor, writer and director whose films include "Stripes," "Ghostbusters," "Groundhog Day" and "Analyze This," has died. He was 69.
His death was caused by complications related to autoimmune inflammatory vasculitis, a condition Ramis battled for four years, according to United Talent Agency, which represented Ramis for many years.
His disease is called 'painful' and 'debilitating'
Ramis died Monday morning in his Chicago-area home, the agency said.
For more than 40 years, Ramis was a leading figure in comedy. A veteran of the Second City troupe in his hometown of Chicago, he was a writer for "SCTV" and wrote or co-wrote the scripts for "National Lampoon's Animal House" (1978), "Caddyshack" (1980), "Stripes" (1981), "Ghostbusters" (1984), "Groundhog Day" (1993) and "Analyze This" (1999).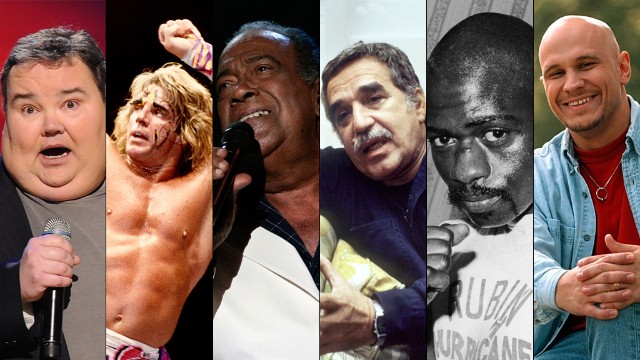 Click through to see people who passed away in 2014.
Country singer Kevin Sharp died from "complications due to cancer" on April 19, his mother told CNN. He was 43.
Rubin "Hurricane" Carter, the middleweight boxing contender who was wrongly convicted of a triple murder in New Jersey in the 1960s, has died in Toronto at 76, Win Wahrer of the Association in Defence of the Wrongly Convicted said on Sunday, April 20.
Gabriel Garcia Marquez, the influential, Nobel Prize-winning author of "One Hundred Years of Solitude" and "Love in the Time of Cholera," passed away on Thursday, April 17, his family and officials said. He was 87.
Jose Luis "Cheo" Feliciano, a giant of salsa music and a Puerto Rican legend, died in a car crash Thursday, April 18, in San Juan, Puerto Rico, according to police. He was 78.
Days after being inducted into World Wrestling Entertainment's Hall of Fame, WWE superstar Ultimate Warrior died Tuesday, April 8, of unknown causes. Born James Hellwig, he legally changed his name to Warrior in 1993. He was 54.
Comedian John Pinette, 50, was found dead in a Pittsburgh hotel room on April 5. Pinette died of natural causes stemming from "a medical history he was being treated for," the medical examiner's spokesman said. An autopsy will not be done because his personal doctor signed the death certificate.
Mickey Rooney, who started as a child star in vaudeville and went on to star in hundreds of movies and TV shows, died April 6 at the age of 93.
DJ Frankie Knuckles, a legendary producer, remixer and house music pioneer, died March 31 at the age of 59.
Kate O'Mara, the British actress best known for playing Joan Collins' sister on the 1980s show "Dynasty," died March 30. She was 74.
Ralph C. Wilson Jr., the founder and longtime owner of the NFL's Buffalo Bills, died at age 95, the team announced March 25.
Gwar lead singer Dave Brockie died March 23 at the age of 50, his manager said. The heavy-metal group formed in 1984, billing itself as "Earth's only openly extraterrestrial rock band." Brockie performed in the persona of Oderus Urungus.
James Rebhorn, whose acting resume includes a long list of character roles in major films and TV shows, died March 21, his representative said. Rebhorn was 65.
L'Wren Scott, a noted fashion designer and girlfriend of musician Mick Jagger, was found dead of an apparent suicide March 17, according to a law enforcement official. She was 49.
Drummer Scott Asheton, who co-founded and played drums for the influential proto-punk band The Stooges, died March 15. He was 64.
Comedian David Brenner, a regular on Johnny Carson's "The Tonight Show," died after a battle with cancer, a family spokesman said March 15. He was 78.
Actress Sheila MacRae, who portrayed Alice Kramden in a 1960s revival of "The Honeymooners" on "The Jackie Gleason Show," died on March 6, according to her family. She was 92.
Spanish guitarist Paco de Lucia, seen here in 2006, died February 25 of an apparent heart attack. He was 66. De Lucia transformed the folk art of flamenco music into a more vibrant modern sound.
Actor, writer and director Harold Ramis, seen here on the far left with fellow "Ghostbusters" Dan Aykroyd and Bill Murray, died at his Chicago-area home on February 24. He was 69. Other popular Ramis films include "Stripes," "Groundhog Day" and "Analyze This."
Maria von Trapp, seen here posing with a photo of her family, was the last of the singing siblings immortalized in the movie "The Sound of Music." She died February 18 of natural causes at her Vermont home, according to her family. She was 99.
Journalist Garrick Utley died at age 74 following a long battle with cancer, his wife of 40 years said in February. Utley worked for CNN after his 30-year career at NBC News.
Devo guitarist Bob Casale, known by fans as "Bob 2," died February 17, his brother and band mate announced. Casale was 61.
John Henson, the son of Jim Henson who is perhaps most notable for his portrayal of Sweetums on "The Muppets," died after a "sudden, massive heart attack," his family's company said on February 15.
Veteran actor Ralph Waite died at 85 on February 13, according to an accountant for the Waite family and a church where the actor was a regular member. Waite was best known for his role as John Walton Sr. on 'The Waltons."
Sid Caesar, whose clever, anarchic comedy on such programs as "Your Show of Shows" and "Caesar's Hour" helped define the 1950s "Golden Age of Television," died on February 12. He was 91.
Hollywood child star Shirley Temple, who became diplomat Shirley Temple Black, died February 10 at her Woodside, California, home. She was 85.
Joan Mondale, the wife of former Vice President Walter Mondale, died on February 3, according to a statement from the family's church.
Oscar-winning actor Philip Seymour Hoffman was found dead in his Manhattan apartment of an apparent drug overdose, law enforcement sources said February 2.
Maximilian Schell died on February 1 in a Austrian hospital with his wife by his side, his agent Patricia Baumbauer said. He was 83. Schell was nominated for an Oscar three times. He won in 1962 for "Judgment at Nuremberg."
Legendary folk singer Pete Seeger, known for classics such as "Where Have All the Flowers Gone" and "If I Had a Hammer (The Hammer Song)," died of natural causes in New York on January 27, his grandson told CNN. He was 94.
Ruth Robinson Duccini, who played one of the Munchkins in the 1939 classic "The Wizard of Oz," died on January 16. She was 95.
Former Playboy centerfold Cassandra Lynn Hensley was found dead at a friend's home in Los Angeles, the coroner there said on January 17. Hensley was 34. Her cause of death was not immediately known.
Hiroo Onoda, center, salutes after handing over his military sword on Lubang Island in the Philippines in March 1974. Onoda, a former intelligence officer in the Japanese army, had remained on the island for nearly 30 years, refusing to believe his country had surrendered in World War II. He died at a Tokyo hospital on January 16. He was 91.
Russell Johnson, center, stands with Alan Hale Jr., left, and Bob Denver in an episode of "Gilligan's Island" in 1966. Johnson, who played "the professor" Roy Hinkley in the hit television show, passed away January 16 at his home in Washington state, according to his agent, Mike Eisenstadt. Johnson was 89.
Ariel Sharon, whose half century as a military and political leader in Israel was marked with victories and controversies, died on January 11 after eight years in a coma, Israeli Army Radio reported. Sharon was 85.
Franklin McCain, seen center wearing glasses, one of the "Greensboro Four," who made history for their 1960 sit-in at a Greensboro Woolworth's lunch counter, died on January 10 after a brief illness, according to his alma mater, North Carolina A&T State University.
Larry Speakes, who served as President Ronald Reagan's press secretary, died January 10 at his home in Cleveland, Mississippi, following a lengthy illness, according to Bolivar County Coroner Nate Brown. He was 74.
Poet Amiri Baraka, who lost his post as New Jersey's poet laureate because of a controversial poem about the 9/11 terror attacks, died on January 9, his agent said. Baraka was 79.
Sir Run Run Shaw, the media tycoon who helped bring Chinese martial arts films to an international audience, died at his home in Hong Kong on January 7 at age 106, the television station he founded said.
Stage, TV and film actress Carmen Zapata, who founded the Bilingual Foundation of the Arts as a means of of introducing "the rich and eloquent history of the diverse Hispanic culture to English-speaking audiences," died on January 5 at her Los Angeles home. She was 86.
Portugal football legend Eusebio, who was top scorer at the 1966 World Cup, died from a heart attack on January 5 at age 71, said his former club, Benfica.
Alicia Rhett, who had been one of the oldest surviving cast members of the classic film "Gone With the Wind," died on January 3 in her longtime hometown of Charleston, South Carolina, a retirement community spokeswoman said. She was 98.
Singer Phil Everly, left -- one half of the groundbreaking, smooth-sounding, record-setting duo the Everly Brothers -- died on January 3, a hospital spokeswoman said. He was 74.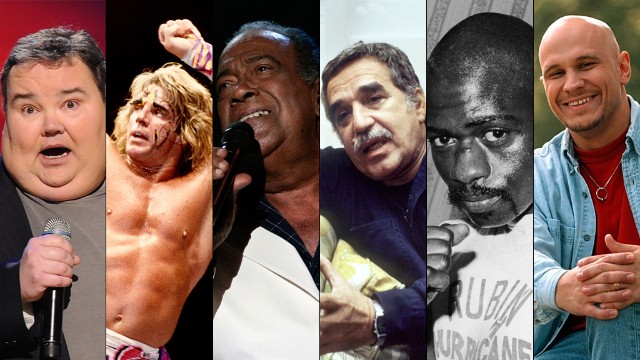 Photos: People we lost in 2014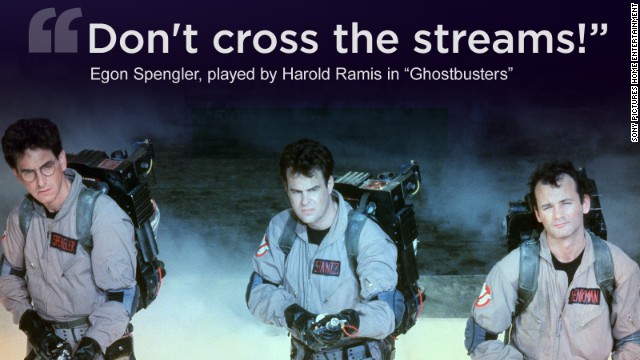 Harold Ramis was a familiar presence in comedies for more than three decades. From left, he, Dan Aykroyd and Bill Murray star in the 1984 film "Ghostbusters." Ramis played Dr. Egon Spengler and co-wrote the film with Aykroyd.
As actor Darren Criss put it, Ramis was the guy who supplied "endless movie quotes that have made college (kids) bond for generations," and 1978's "Animal House" is a prime example. Star John Belushi, seen here, helped bring the comedy -- co-written by Ramis -- to life.
Ramis, left, and executive producer Jon Peters appear on the set of the 1980 film "Caddyshack," which Ramis directed and co-wrote.
Bill Murray, left, and Ramis star in the film "Stripes" in 1981. Ramis also co-wrote the comedy.
Ramis and Diane Keaton appear in the 1987 film "Baby Boom."
Ramis directs Bill Murray in 1993 in a scene from "Groundhog Day."
Actor Brendan Fraser consults with director Ramis on the set of "Bedazzled" in 2000.
Ramis' "Analyze This" (1999) was successful enough to spawn a sequel, "Analyze That" (2002). Ramis is shown here with stars Lisa Kudrow and Billy Crystal.
Ramis played Seth Rogen's father in "Knocked Up" (2007).
Ramis directed Michael Cera, left, and Jack Black in "Year One" (2009).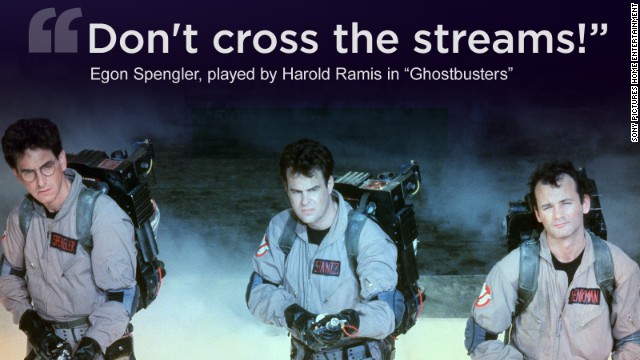 The films of Harold Ramis
The films often featured members of his generation of comedy talents -- veterans of the National Lampoon's recordings, "Saturday Night Live" and "Second City TV" -- most notably Ramis' old comedy colleague and fellow Chicagoan Bill Murray.
"Harold Ramis and I together did 'The National Lampoon Show' off-Broadway, 'Meatballs,' 'Stripes,' 'Caddyshack,' 'Ghostbusters' and 'Groundhog Day.' He earned his keep on this planet," said Murray in a statement. "God bless him."
Ramis' directing credits include "Caddyshack," "National Lampoon's Vacation" (1983), "Groundhog Day," "Analyze This" and -- in a change from his usual comedies -- the dark 2005 film "The Ice Harvest." He occasionally acted as well, most notably playing Murray's friend in "Stripes," Dr. Egon Spengler in "Ghostbusters" and a doctor in "As Good as It Gets" (1997).
"Ghostbusters" star Dan Aykroyd wrote on Facebook, "Deeply saddened to hear of the passing of my brilliant, gifted, funny friend, co-writer/performer and teacher Harold Ramis. May he now get the answers he was always seeking."
Steve Carell, who worked with Ramis on "The Office," tweeted, "Harold Ramis. Funny, gracious, kind hearted. A joy to have known you."
Ramis directed several episodes of that TV series.
Ramis' films were some of the most influential -- and highest-grossing -- comedies of recent decades. "Animal House" remains a model for knockabout laughs and gross-out moments. "Caddyshack" is eminently quotable. "Ghostbusters" was the second-biggest box office hit of 1984, just behind "Beverly Hills Cop."
But though the movies were full of silly moments, Ramis often tried to tap into larger themes. Perhaps most successful was "Groundhog Day" in which Bill Murray's cynical weatherman is forced to relive the same day over and over again until he finally comes to terms with his life. The film has been used as the subject of philosophical and religious discussions.
That intellectual bent didn't always go over well with studio bosses, Ramis observed.
In an interview with the Onion A.V. Club, he mentioned the studio for his 2009 film "Year One" was uncertain how to pitch it.
"When the studio said, 'Well, what is the movie about?' I said, 'The movie tracks the psycho-social development of civilization.' And they said, 'Uh, that's not going to be too good on a poster.' "
Ramis was also a mentor to several current comedy writers and directors, the Chicago Tribune noted in its obituary. Judd Apatow, a fan, cast him as Seth Rogen's father in "Knocked Up." Jake Kasdan put him in "Walk Hard: The Dewey Cox Story" (which was co-produced and co-written by Apatow).
Did you ever meet Ramis? Share your memories
Ramis was usually a good-natured presence, playing understanding characters -- often doctors, of one sort or another. It was true to his personality, the late Second City founder Bernie Sahlins told the Chicago Tribune in 1999.
"He's the least changed by success of anyone I know in terms of sense of humor, of humility, sense of self," Sahlins told the paper. "He's the same Harold he was 30 years ago. He's had enormous success relatively, but none of it has gone to his head in any way."
Indeed, Ramis always seemed to find a way to laugh.
Asked by The New York Times about the existential questions raised by "Groundhog Day" -- and competing interpretations of the film's meaning -- he mentioned that he didn't practice any religion himself.
''Although I am wearing meditation beads on my wrist,'' he noted. ''But that's because I'm on a Buddhist diet. They're supposed to remind me not to eat, but actually just get in the way when I'm cutting my steak.''
Ramis is survived by his wife, Erica Mann Ramis, three children and two grandchildren.