STORY HIGHLIGHTS
Battle scars from 2008 bitter primary fight have largely healed
Loss in South Carolina to Obama was a stinging rebuke for the Clintons
Most think that another Obama is unlikely to emerge as a challenger
Columbia, South Carolina (CNN) -- To hear some tell it, the 2008 South Carolina primary clash between Barack Obama and Hillary Clinton was a few steps away from a full-blown race riot.
"It was unbelievable down here in 2007 and 2008," said Bridget Tripp, a Democratic organizer from Lexington who supported Obama in that year's primary. "Bill Clinton was going through downtown Columbia calling Barack Obama a racist."
It never got that bad, of course. But in the runup to the contest and in its aftermath, the Clinton campaign scrambled to explain away comments that rankled the black community: Hillary Clinton seeming to downplay Martin Luther King Jr.'s role in passing the Civil Rights Act, Bill Clinton's biting characterization of Obama's campaign as "the biggest fairy tale I've ever seen" and a range of remarks from Clinton allies that seemed to belittle Obama's achievements.
Bill Clinton's remarks in particular went over so poorly that South Carolina Rep. James Clyburn, then the state's highest-ranking African-American in Congress, went on national television and told the former president to "chill." The morning after Obama's crushing 28-point victory, Bill Clinton waved it off in glib terms, comparing Obama to Jesse Jackson, just another black candidate with black support.
The loss was a stinging defeat for the Clintons, a Southern power couple who viewed their longstanding friendships in the African-American community as crucial bulwark against any Democratic foe.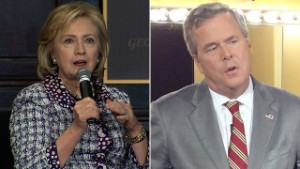 Hillary, Jeb and a nasty GOP primary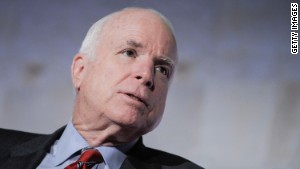 Who would win if election was tomorrow?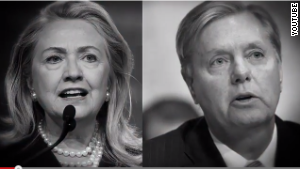 Sen. Graham slammed for praising Hillary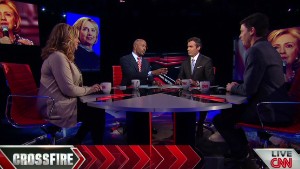 Hillary attack a GOP façade?
McCain: If election were today, Hillary Clinton would be president
But African-American voters were suddenly flocking to Obama in the wake of his Iowa caucus victory, a win that made the prospect of electing the nation's first black president suddenly seem real. Black voters made up more than half of the South Carolina primary electorate, and Obama won almost 80% of them.
The Democratic primary fight went on for months, but Obama banked a decisive delegate lead, and Clinton never recovered from the loss.
Clinton supporters have fresh bounce in their step
Six years on, as Clinton considers a second presidential bid, the battle scars here have largely healed over.
"I love Hillary Clinton," said Clyburn. "She has made a tremendous contribution to the political order in this country. I have three daughters, and two of my three grandchildren are girls. So I am very partial to women who run for office."
Clinton supporters in South Carolina who were slump-shouldered in the wake of her loss now have a fresh bounce in their steps.
"I have to be a little careful, but at this point, if she announces, it's going to be her nomination," said Don Fowler, a former chairman of the Democratic National Committee during the Clinton White House years.
Leading African-American legislators who backed Obama are all but endorsing Clinton, even though she has not even said whether she plans to run. And several of Obama's well-regarded field marshals from 2008 have been toiling in the state since last fall on behalf of "Ready For Hillary," an independent group that is trying to build steam for a potential Clinton bid.
Hillary Clinton surfaces as issue in GOP Senate race
"Without a doubt, there is definitely a warming to her," said Anton Gunn, a hulking former college football lineman who was Obama's political director in 2008 and later served in his administration.
"When she made the decision to be secretary of state and did an admirable job, being completely loyal to the goals and objectives that the president laid out, she made a lot of supporters. She was soldier and a part of the team just like we were."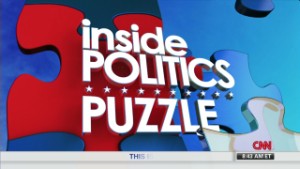 The many faces of Hillary Clinton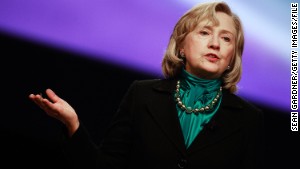 Clinton: 'Thick skin' needed for politics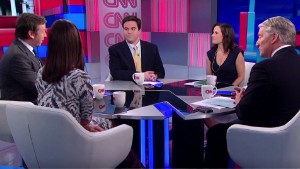 Inside Politics: Hillary's strategy
Like all of the early caucus primary states that will help determine the Democratic nominee in 2016, South Carolina is no sure bet for Clinton if she decides to run. Polls show her with a wide lead over hypothetical opponents, but surveys also suggest the base of her party is drifting leftward, away from the centrism that defines Clintonian politics. A fresh set of issues or another dynamic candidate might emerge before the primary votes of early 2016.
But every Democrat here agrees: South Carolina is once again Clinton's to lose.
Other than Vice President Joe Biden, the scarcity of heavyweight opponents on the horizon is striking, especially compared to 2006, when a passel of big name Democrats were making regular trips here to campaign for midterm candidates and consult with potential supporters.
Friend's papers give insight into the Clintons' early years
Emergence of another African-American candidate could hurt Clinton
"She just dominates the whole Democratic Party presidential process," Fowler said.
What might damage Clinton, a range of South Carolina Democrats said, would be the sudden emergence of another African-American candidate in a primary where the percentage of black voters could be as high as 60%.
"Unless there is another Barack Obama out there, I don't see the same thing happening again," said Darrell Jackson, a pastor and longtime state senator who was one of Clinton's leading surrogates in the state in 2008.
For Tripp, now working Ready for Hillary, the prospect of making history by helping elect the country's first woman president has a unique appeal. "There will never be another first black president," she said.
Former South Carolina Gov. Jim Hodges, a chairman of Obama's campaign in 2008, pointed to "a clear hunger among Democrats here for a women to be the nominee."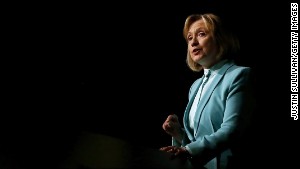 The evolution of Hillary Clinton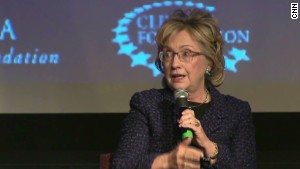 Documents reveal Clinton distrusts media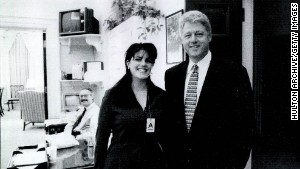 Maher: People loved Hillary after Monica
"She is well-positioned," Hodges said of Clinton. "There is no obvious alternative in the Democratic Party. I just don't see anyone emerging right now who would cause her problems if she runs."
Inside Politics: Hillary's interpretation of the 'Roosevelt Rule'
Hodges mused that a challenger on her progressive flank could give Clinton a headache, even in South Carolina. The Democratic ranks have become more liberal over the years, he said, with Southern conservatives leaving the party and a continuing influx of out-of-staters, known locally as "come-heres," who aren't beholden to Southern orthodoxy.
If the political terrain here has shifted since 2008, it should not come as a surprise to Clinton: Both Jackson and Hodges said they've had recent conversations with Bill Clinton, though neither would divulge the content of their discussions. "The former president and I stay in contact," is all Jackson would say.
Ready for Hillary rally fundraiser felt like Obama campaign reunion
The budding alliance between Obama and Clinton forces here -- at least the one Clinton supporters wanted to project -- was on display last week inside a converted loft space in Columbia, a few blocks from the Congaree River. After similar efforts in Iowa and New Hampshire, Ready For Hillary was hosting its debut fundraiser in South Carolina, collecting small donations (price of entry: $20.16) and e-mail addresses from the 80 or so Democrats who showed up on a balmy Thursday evening.
A bold blue "I'm Ready For Hillary" banner adorned the wall, and organizers handed out pro-Hillary buttons, but the session had the distinct feel of an Obama campaign reunion. State legislators, field operatives, and steering committee members from Obama's campaign showed up and said nice things about Clinton. Free food, and free media attention, seemed to be part of the attraction.
Senate candidate Rick Wade, a senior Obama adviser in the state, worked the room in a crisp blue suit, greeting friends like state Rep. Bakari Sellers, a young Obama backer in 2008 and today a lieutenant governor candidate who was booked as the fundraiser's headline speaker.
Hillary Clinton on criticism: 'Don't get dragged down'
"It's hard to say you would endorse somebody who isn't running yet," Sellers said when asked whether he would back Clinton in 2016. "I support the former first lady. It's early. But I do support these efforts."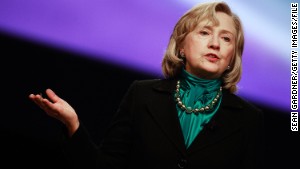 Clinton: 'Thick skin' needed for politics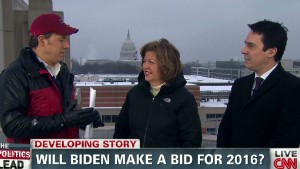 Will Biden make a bid for 2016?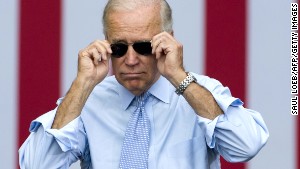 How ready is Joe Biden for a 2016 run?
Across the way, former Obama aide Jonathan Metcalf, one of Ready for Hillary's lead organizers, shared an embrace with Kay Koonce, a state Democratic party official and vocal Clinton backer. They were surrounded by Democrats of all races, nibbling on chicken tenders and cheese balls.
"We were at war," Metcalf said. "But here we are together. That's pretty powerful."
Obama strategists used the Palmetto State in 2008 as an incubator for their now-legendary voter-registration-and-turnout machinery, an operation masterminded by Jeremy Bird, then the campaign's young South Carolina field director.
After twice helping elect Obama to the White House, Bird is now a senior adviser to Ready for Hillary. One of Bird's former deputies, Greenville native Quentin James, is also on the Ready for Hillary payroll as the group's Black Americans Director; he put together the pro-Clinton fundraiser.
Thorny issues confront Ready for Hillary
Metcalf boasted that Ready for Hillary staffers are applying Obama's vaunted outreach tactics to generate grassroots enthusiasm for Clinton.
"We have been organizing since October," Metcalf said. "Top activists in the state are already sewn up. That's the story. This isn't even a fraction of the army we've already built. It's been a lot of persuasion, a lot of travel, trying to connect with people on what's important to them and relating that back to supporting Hillary Clinton. ... I've only got one person who worked for Barack that would not help me with Hillary."
The gushing enthusiasm masked some of the thornier issues that have confronted Ready for Hillary on its quest to lay groundwork for a Clinton presidential bid and co-opt some of the Obama magic.
Hillary Clinton as a kindergarten teacher?
Though the group has the de facto support of Clinton-world as it tries to build the framework for a national campaign, it is barred under federal election law from coordinating with the former secretary of state because she is not a declared candidate for federal office.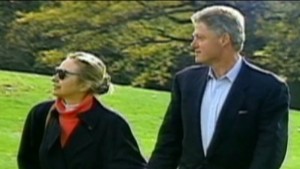 Diary: Hillary kept records for 'revenge'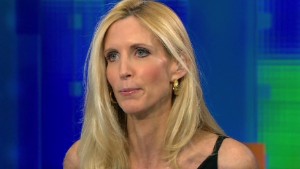 Ann Coulter on women and politicians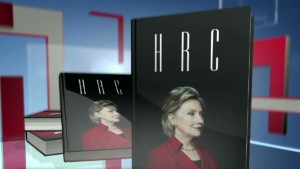 Clinton's tenure at State 'a mixed bag'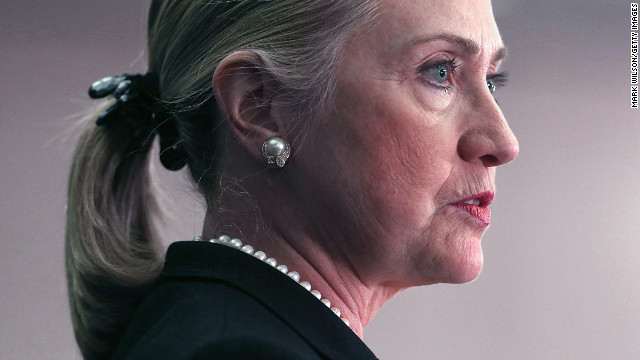 Former Secretary of State Hillary Clinton, pictured in October 2012, has become one of the most powerful people in Washington. Here's a look at her life and career through the years:
Before she married Bill Clinton, she was Hillary Rodham. Here, Rodham talks about student protests in 1969, which she supported in her commencement speech at Wellesley College in Wellesley, Massachusetts.
Rodham, center, a lawyer for the Rodino Committee, and John Doar, left, chief counsel for the committee, bring impeachment charges against President Richard Nixon in the Judiciary Committee hearing room at the U.S. Capitol in 1974.
Arkansas Gov. Bill Clinton helps first lady Rosalynn Carter on a campaign swing through Arkansas in June 1979. Also seen in the photo is Hillary Clinton, center background.
Bill Clinton embraces his wife shortly after a stage light fell near her on January 26, 1992. They talk to Don Hewitt, producer of the CBS show "60 Minutes."
With Hillary, Democratic presidential candidate Bill Clinton waves to the crowd at his victory party after winning the Illinois primary on March 17, 1992.
Al Gore, Tipper Gore, Bill Clinton and Hillary Clinton wave to supporters at the Chautauqua Institution in Chautauqua, New York, after they gave speeches on family values on August 23, 1992.
Clinton gestures at a campaign rally November 3, 1992, in Denver. After taking office, President Clinton chose his wife to head a special commission on health care reform, the most significant public policy initiative of his first year in office.
Bill and Hillary Clinton have a laugh together on Capitol Hill in 1993.
Clinton pours herself a cup of tea in 1993 while testifying to the Senate Education and Labor Committee about health care reform.
Clinton speaks at George Washington University on September 10, 1993, in Washington during her husband's first term.
Clinton waves to the media on January 26, 1996, as she arrives at federal court in Washington for an appearance before a grand jury. The first lady was subpoenaed to testify as a witness in the investigation of the Whitewater land deal in Arkansas.
Hillary Clinton looks on as President Clinton discusses the Monica Lewinsky scandal in the Roosevelt Room of the White House on January 26, 1998.
Hillary and Bill Clinton arrive at Foundry United Methodist Church on August 16, 1998, in Washington. He became the first sitting president to testify before a grand jury when he testified via satellite about the Lewinsky matter.
Clinton shakes hands during a St. Patrick's Day parade in the Sunnyside neighborhood of Queens, New York, on March 5, 2000.
Clinton waves to the crowd as she arrives on the stage at the Democratic National Convention on August 14, 2000, in Los Angeles.
Clinton campaigns for a Senate seat October 25, 2000, at Grand Central Station in New York.
Hillary Clinton is sworn in as a senator of New York in a re-enactment ceremony with, from left, President Clinton, nephew Tyler, daughter Chelsea, brother Hugh Rodham, mother Dorothy Rodham and Vice President Al Gore on January 3, 2001, in Washington.
Andrew Cuomo, Eliot Spitzer and Clinton celebrate with a crowd of Democratic supporters after their wins in various races November 7, 2006, in New York.
Clinton speaks during a post-primary rally on January 8, 2007, at Southern New Hampshire University in Manchester, New Hampshire.
The Clintons pay a visit to the 92nd annual Hopkinton State Fair in Contoocook, New Hampshire, on September 2, 2007.
Clinton speaks at a campaign rally September 2, 2007, in Portsmouth, New Hampshire. She was running for the Democratic presidential nomination.
Clinton addresses a question during a debate with other Democratic presidential candidate at Dartmouth College in Hanover, New Hampshire, on September 26, 2007. Also pictured are U.S. Rep. Dennis Kucinich of Ohio, left, and former U.S. Sen. Mike Gravel of Alaska.
Felipe Bravo, left, and Christian Caraballo are covered with Hillary Clinton stickers in downtown Manchester, New Hampshire, on January 8, 2008.
Clinton campaigns in Council Bluffs, Iowa, with her daughter, Chelsea, on January 1, 2008, two days ahead of the January 3 state caucus.
Clinton waves as she speaks to supporters at the National Building Museum on June 7, 2008, in Washington. After pulling out of the presidential race, Clinton thanked her supporters and urged them to back Barack Obama to be the next president of the United States.
Obama and Clinton talk on the plane on their way to a Unity Rally in Unity, New Hampshire, on June 27, 2008.
Obama watches Clinton address the Democratic National Convention on August 26, 2008. The two endured a long, heated contest for the 2008 nomination.
Sen. Charles Schumer, left, looks toward Secretary of State designate Clinton as Senate Foreign Relations Committee chairman Sen. John Kerry, center, looks on during nomination hearings January 13, 2009, on Capitol Hill.
Clinton testifies during her confirmation hearing for secretary of state on January 13, 2009, in Washington.
Clinton, as secretary of state, dances with a local choir while visiting the Victoria Mxenge Housing Project in Philippi, a township on the outskirts of Cape Town, South Africa, on August 8, 2009.
Clinton looks through binoculars toward North Korea during a visit to an observation post July 21, 2010, at the demilitarized zone separating the two Koreas.
Clinton walks up the steps to her aircraft as she leaves a meeting of the Association of Southeast Asian Nations on July 23, 2010, in Hanoi, Vietnam.
Hillary and Bill Clinton pose on the day of their daughter's wedding to Marc Mezvinsky on July 31, 2010, in Rhinebeck, New York.
U.S. President Barack Obama and Clinton observe a moment of silence before a NATO meeting November 19, 2010, in Lisbon, Portugal.
Clinton listens as Turkish Foreign Minister Ahmet Davutoglu makes a brief statement November 29, 2010, before a bilateral meeting at the State Department in Washington.
Clinton shakes hands with a child during an unannounced walk through Tahrir Square in Cairo on March 16, 2011.
Obama, Vice President Joe Biden, Clinton and members of Obama's national security team receive an update on the Osama bin Laden mission May 1, 2011, in the Situation Room of the White House.
Clinton checks her personal digital assistant prior to departing Malta on October 18, 2011.
Clinton dances while in Cartagena, Colombia, on April 15, 2012.
Clinton enjoys a beer at Cafe Havana in Cartagena, Colombia, on April 15, 2012.
Clinton appears with little makeup during an event in Dhaka, Bangladesh, on May 6, 2012. She tells CNN, "I feel so relieved to be at the stage I'm at in my life right now ... Because you know if I want to wear my glasses, I'm wearing my glasses. If I want to wear my hair back I'm pulling my hair back. You know at some point it's just not something that deserves a lot of time and attention."
Clinton speaks as Afghanistan President Hamid Karzai listens during a news conference at the presidential palace in Kabul, Afghanistan, on July 7, 2012.
Clinton arrives at Ben Gurion International Airport in Israel on July 15, 2012.
Clinton looks on as Obama makes a statement in response to the attack at the U.S. Consulate in Libya on September 12, 2012.
Clinton applauds Myanmar opposition leader Aung San Suu Kyi during a ceremony where Suu Kyi was presented with the Congressional Gold Medal on September 19, 2012.
Bill Clinton kisses his wife after introducing her at the Clinton Global Initiative annual meeting on September 24, 2012, in New York City.
Clinton shakes hands with Libyan President Mohamed Magariaf on September 24, 2012, in New York.
Clinton stands during a news conference following meetings at the prime minister's office in Pristina, Kosovo, on October 31, 2012. Clinton said that Kosovo's unilaterally declared independence, fiercely opposed by Serbia, was "not up for discussion."
Clinton chats with Suu Kyi before Obama speaks at the University of Yangon in Yangon, Myanmar, on November 19, 2012.
Obama looks at Clinton before the start of a bilateral meeting with Japanese Prime Minister Yoshihiko Noda, far right, during the East Asian Summit in Phnom Penh, Cambodia, on November 20, 2012.
Israeli Prime Minister Benjamin Netanyahu shakes hands with Clinton at the prime minister's office November 20, 2012, in Jerusalem.
Clinton receives a sports jersey and football helmet from Deputy Secretary Tom Nides, center, after returning to work on January 7, 2013, following a fall where she hit her head and doctors later detected a blood clot. The number 112 represented the number of countries that she had visited as secretary of state.
Clinton and her husband arrive for the inauguration for Obama's second term on January 21, 2013.
Clinton testifies before the Senate Foreign Relations Committee on Capitol Hill on January 23, 2013. Lawmakers questioned Clinton about the security failures during the Benghazi, Libya, attacks that led to the death of four Americans, including U.S. Ambassador Christopher Stevens.
From left, first lady Michelle Obama stands with former first ladies Laura Bush, Clinton, Barbara Bush and Rosalynn Carter at the opening ceremony of the George W. Bush Presidential Center in Dallas on April 25, 2013.
From left, Clinton, former first lady Laura Bush and former Presidents Bill Clinton and George W. Bush listen to speakers during the memorial service for Nelson Mandela in Soweto, South Africa, on December 10.
Clinton ducks after a woman threw a shoe at her while she was delivering remarks at the Institute of Scrap Recycling Industries conference in Las Vegas on April 10.
Clinton tours the National September 11 Memorial & Museum in New York with President Barack Obama, former New York Mayor Michael Bloomberg, first lady Michelle Obama and former President Clinton on May 15.
Clinton sits down with ABC News anchor Diane Sawyer on Thursday, June 5, for her first television interview in conjunction with the release of her new book, "Hard Choices."
Clinton makes 10-year-old Macy Friday's day as she campaigns for U.S. Sen. Mark Udall during a stop Monday, October 13, in Union Station in Denver.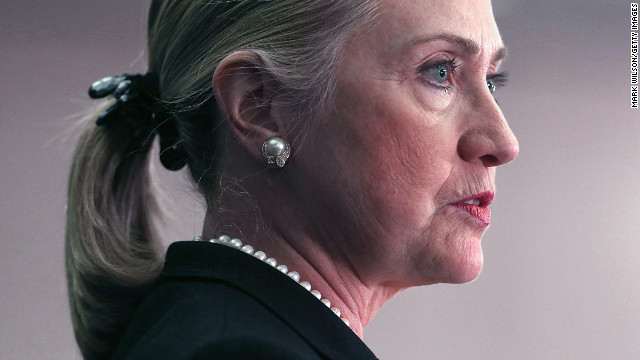 Photos: Clinton's political career
"We don't have a candidate and we don't have a campaign, so we can't answer all your questions," Metcalf informed the audience. "But we would like Secretary Clinton to know in uncertain terms that she has grass-roots support in South Carolina."
'Putting the cart before the horse'
The task of channeling Obama's unique grassroots excitement into support for Clinton, a completely different politician who does not stir Democratic passions in the same way Obama does, is a complicated enterprise. At the conclusion of Ready for Hillary's Columbia fundraiser, a chant of "Fired up! Ready to go!" -- the famous Obama incantation from 2008 -- petered out after just two rounds.
In an interview, Clyburn was critical of Ready for Hillary, saying that any effort to gin up excitement for 2016 before the 2014 midterm elections is "putting the cart before the horse." He said Democratic energies in South Carolina should be focused squarely on helping their gubernatorial candidate, Vincent Sheheen, unseat Gov. Nikki Haley in November.
"The overemphasis and the time and energy spent on presidential politics at this juncture are misplaced," Clyburn said. "You don't deal with a structure from the top down in politics. In building any structure you have to build from the bottom up. I just wish that all of these people who spend all their time on presidential politics in 2016 would spend half that time on the governor's race in 2014, and putting structure in place. I just think this is misplaced priorities."
Confidant's diary: Clinton wanted to keep records 'for revenge'
Other Democrats were even more disparaging.
"Is Hillary ready for Hillary? That's the question," said former South Carolina Democratic Party Chairman Dick Harpootlian, who said he plans to support Biden if he runs. "Is it a political organization or a fan club for a boy band? I just don't understand the idea that somehow you've got to encourage her to run. Either people want to run and have a coherent message about why they should be president, or not. She has been around the block. She knows that if she wants to run, she can get in and get the money."
'I think it's a cult'
"I think it's a cult, not a political movement," Harpootlian added. "Ready for Hillary compared to who? The field still has to develop."
Ready for Hillary supporters were at pains to say pleasant things about Clinton's potential opponents -- and to note that they were planning to use their organizational muscle to assist midterm candidates.
"We want to use energy and excitement here to remind people, especially young people, that we have some important campaigns in 2014," said Koonce. "This is great training. We want to work hard for Democrats in 2014 and use that for Hillary in 2016."
Biden's name also mentioned in 2016 discussions
Despite her overwhelming advantages, Clinton's name is hardly the only one that surfaces in early discussions about the 2016 primary. Biden is the most common one.
"I'm more of a 'Ready for Biden' kinda guy," said Tyler Jones, a Democratic operative in Charleston, when asked whether he was attending the pro-Clinton fundraiser last week.
Unlike Obama, who has not set foot in the state since the night of his primary victory here six years ago, the vice president has returned to South Carolina over and over again: for official White House business, political spadework and personal time.
Biden, who would be making his third presidential bid if he runs in 2016, impressed party activists here last year as the headline speaker at the Democratic Party's Jefferson-Jackson Dinner. He later attended a fish fry hosted by Clyburn.
Why Hillary forgave Bill about Monica
Supporters of Biden are not shy about pointing out his deep ties to the state: His yearly vacations on Kiawah Island, his impressive 2003 eulogy for the late Sen. Strom Thurmond, and his friendships with brand-name Democrats including former Sen. Fritz Hollings and Charleston Mayor Joe Riley. Biden has also kept in close touch with a handful of key state legislators, welcoming them with open arms during trips to Washington.
"Biden's had a long history in the state of South Carolina," said Trip King, a longtime Biden confidant who lives in Columbia. "He is fond of the state, has spent a lot of time down here over the years and has developed a lot of lifelong friendships. If Biden were to run, he would be extremely well-received in South Carolina."
Another Democrat who has tried to make inroads here is Maryland Gov. Martin O'Malley, who addressed a Democratic policy conference last spring in Charleston, where his daughter attends college. During his visit, O'Malley convened getting-to-know-you meetings with party power brokers and activists, some of whom received O'Malley family Christmas cards in December.
Contested primary wouldn't be a bad thing for the party
"I'd be surprised if he didn't run and didn't announce earlier than others," Hodges said of O'Malley. "He is clearly interested, and he needs to test his messages and appeal beyond Maryland."
In interviews, Democratic activists and elected officials in the state also expressed curiosity about New York Sen. Kirsten Gillibrand, Virginia Sen. Tim Kaine and Minnesota Sen. Amy Klobuchar. Two organizers at the Ready for Hillary event said they wanted to learn more about New York Gov. "Mario" Cuomo, mixing up Andrew's name for that of his famous father.
Even as they try to project an air of invincibility and lure Clinton into the race, some of her supporters admit that a contested primary would be a good thing for the party -- and for the candidate.
"If she walks into the nomination without being challenged, without having the opportunity to exercise her campaign techniques and expertise, it might be tough in a general election," Fowler said. "Every major league team goes through spring training. A little spring training wouldn't be bad."
Harpootlian was characteristically more blunt.
"It's insanity to think that a primary is a bad thing," he said. "It would make her better. If she can't get through a primary, how will she get through a general election when the Koch brothers are spending $8 billion?"