STORY HIGHLIGHTS
NEW: Number falls well short of meeting February 5 deadline
A new round evacuations are set to begin in the Old City of Homs
A Syrian government official says little progress has been made in the talks
British investigators search a home tied to the Aleppo Prison bombing, report says
(CNN) -- Syria has shipped out 11% of its chemical weapons stockpile -- falling far short of the February 5 deadline to have all such arms removed from the country, the Organization for the Prohibition of Chemical Weapons told CNN Wednesday.
The slow pace of removal prompted U.S. Secretary of State John Kerry to warn last month that all options remain available to force compliance.
The OPCW is now in touch with senior Syrian officials to discuss a new schedule going forward.
Meanwhile, groups of civilians were evacuating a besieged city Wednesday as opposition leaders unveiled a diplomatic road map they hope will lead their country out of a brutal civil war.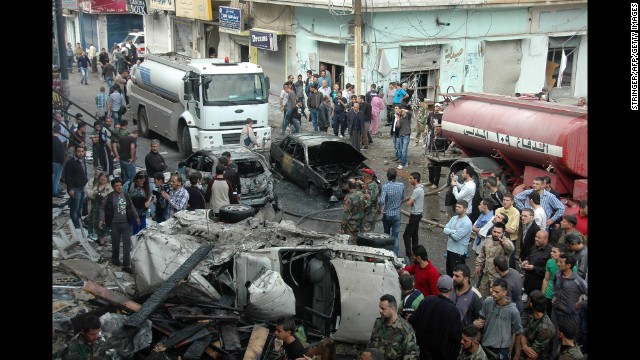 Security and emergency medical personnel work at the site of a car bomb explosion Monday, April 14, in the Ekremah neighborhood of Homs, Syria. The United Nations estimates more than 100,000 people have been killed since the Syrian conflict began in March 2011.
In this photo released by the state-run SANA news agency, Syrian forces take positions Sunday, April 13, during clashes with rebels near the town of Rankous, Syria.
Flames engulf a vehicle following a car bomb Wednesday, April 9, in the Karm al-Loz neighborhood of Homs.
A man carries a child who was found in the rubble of an Aleppo, Syria, building after it was reportedly bombed by government forces on Monday, March 18.
An elderly man and a child walk among debris in a residential block of Aleppo on March 18.
A woman with blood on her face carries a child following a reported airstrike by government forces Saturday, March 15, in Aleppo.
People attempt to comfort a man in Aleppo after a reported airstrike by government forces on Sunday, March 9.
Buildings in Homs lay in ruins on March 9.
Syrian forces fire a cannon and a heavy machine gun loaded on a truck as they fight rebels in the Syrian town of Zara on Saturday, March 8.
A handout photo released by SANA shows Syrian President Bashar al-Assad speaking March 8 during a meeting in Damascus to mark the 51st anniversary of the 1963 revolution, when Baath Party supporters in the Syrian army seized power. Al-Assad said the country will go on with reconciliation efforts along with its fight against terrorism.
Syrians inspect the rubble of destroyed buildings in Aleppo following a reported airstrike by Syrian government forces on Friday, March 7.
People dig through the rubble of a building in Damascus that was allegedly hit by government airstrikes on Thursday, February 27.
A boy walks ahead of men carrying the body of his mother in Aleppo on Saturday, February 22. According to activists, the woman was killed when explosive barrels were thrown by forces loyal to al-Assad.
A man holds a baby who survived what activists say was an airstrike by al-Assad loyalists Friday, February 14, in Aleppo.
In this photo provided by the anti-government activist group Aleppo Media Center, Syrian men help survivors out of a building in Aleppo after it was bombed, allegedly by a Syrian regime warplane on Saturday, February 8.
Syrians gather at a site hit by barrel bombs, allegedly dropped by a regime helicopter on the opposition-controlled Mesekin Hananu district of Aleppo on February 8.
In this handout photo released by the state-run SANA news agency on February 8, civilians wave national flags in Damascus as they take part in a rally in support of President al-Assad.
A man stands next to debris in the road following a reported airstrike by Syrian government forces in Aleppo on February 8.
Medical personnel look for survivors after a reported airstrike in Aleppo on Saturday, February 1.
Syrians carry a dead body following an airstrike on February 1.
A man walks amid debris and dust on January 31.
An injured man is covered in dust after an airstrike on January 29.
A man tries to fix electrical wires in Aleppo on January 27.
Rebels and civilians check out a crater that activists say resulted from a Syrian government airstrike on an Aleppo bus station on Tuesday, January 21.
Men rush to a site that Syrian government forces reportedly hit in Aleppo on January 21.
Buildings lie in ruins in Aleppo on Sunday, January 19, after reported air raids by Syrian government planes.
A child collects items from a garbage pile in Douma, Syria, northeast of the capital, on Saturday, January 18.
A piece of exploded mortar lies in a street in Daraya, a Syrian city southwest of Damascus, on Friday, January 17.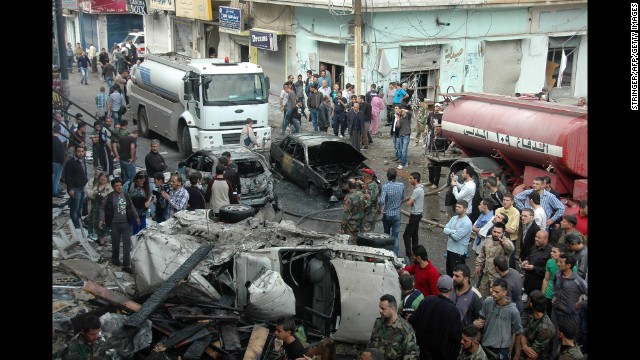 Photos: Syrian civil war in 2014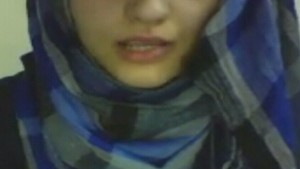 Homs activist: Only olives to eat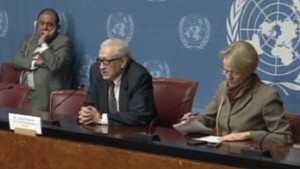 Syria peace talks show little progress
At least 200 people had registered to evacuate the Old City of Homs on Wednesday, the Syrian Arab Red Crescent Society said in a Twitter post.
Rasmus Tantholdt, a TV2 Denmark reporter inside the ancient quarter, told CNN he saw two buses packed with civilians arrive at a government-controlled transit point there.
While some got ready to leave the quarter where they have been trapped as violence surges, a shipment of humanitarian assistance was delivered to those who decided to stay, the state-run Syrian Arab News Agency reported.
Elsewhere, nearly two dozen airstrikes were carried out on the Yabroud area of the Damascus suburbs, opposition activists said. Subsequent clashes left 11 regime forces dead, the UK-based Syrian Observatory for Human Rights reported. Syrian state media made no mention of the deaths, but said the strikes targeted terrorist hide-outs.
Both sides continue to meet for peace talks in Geneva, Switzerland, where opposition leaders presented their proposal for a transitional government, Syrian National Coalition spokesman Louay Safi told reporters.
Key steps for the proposed government would include: ending violence, releasing prisoners of conscience, maintaining law and order, bringing justice to those responsible for violence and protecting human rights.
Syria's warring sides meet again, trade accusations
"This transitional body is the hope for the Syrian people," Safi said.
But Syrian President Bashar al-Assad, whose forces have regained momentum against a now-fractured opposition, has said he's not looking at the talks as a way to transition out of power.
Bouthaina Shaaban, al-Assad's media adviser, said "not much progress" had been made in the peace talks.
"We have been discussing trying to reach a joint agenda with the other side. Unfortunately, they came this morning and started talking about the transitional government body," she said. "The first item on the agenda should be combating terrorism, so our delegation did not discuss the transitional government."
Stopping terrorism, she said, is the Syrian people's top priority.
"We want the other side to put this as a primary objective in the agenda," she said, "and unfortunately, so far, we have not succeeded."
The U.N. envoy leading Geneva talks met together with opposition and government representatives Wednesday, the United Nations said. Earlier in the day, he met with Gennady Gatilov, Russia's deputy minister of foreign affairs, the United Nations said.
Meanwhile, British investigators from the South East Counter Terrorism Unit searched a home Wednesday in Crawley, Sussex, in connection with last week's suicide bombing in Syria's Aleppo Prison. British public broadcaster BBC reported that the bombing suspect was from Crawley. British authorities declined to comment.
CNN's Catherine E. Shoichet, Alex Felton, Max Foster, Zahra Ullah and Matt Smith contributed to this report.