Obama, Netanyahu to meet in March
updated 12:13 PM EST, Wed February 12, 2014
(CNN) -- (CNN) -- President Barack Obama will host Israeli Prime Minister Benjamin Netanyahu at the White House on March 3, the White House said Wednesday.
They will discuss Israeli-Palestinian negotiations. The administration has been working with both sides to forge a peace agreement.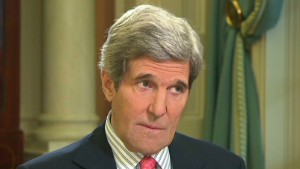 Kerry responds to backlash over comments
Iran will be on the agenda. World powers reached an interim agreement with Iran in November on its nuclear program. Israel -- along with other nations -- long has been concerned over Iran developing nuclear weaponry.
READ: Israeli military: Airstrike targets key Palestinian militant
READ: Israel approves permits for new settlements in East Jerusalem
READ: Israeli defense minister apologizes for comments about Kerry