STORY HIGHLIGHTS
"Biggest Loser" winner set off discussion of what weight level is too thin
S.E. Cupp says she experienced many kinds of eating disorders, including obsession with weight
She says people can become addicted to the positive rewards of losing weight
Cupp: Losing weight doesn't mean losing the pressures caused by body issues
Editor's note: S.E. Cupp is co-host of the new "Crossfire," which airs at 6:30 p.m. ET weekdays on CNN. She is also the author of "Losing Our Religion: The Liberal Media's Attack on Christianity," co-author of "Why You're Wrong About the Right," a columnist at the New York Daily News and a political commentator for Glenn Beck's "The Blaze."
(CNN) -- This year, on the 15th season of NBC's weight-loss show "The Biggest Loser," Rachel Frederickson did exactly what the show producers, the celebrity trainers and the audience asked her to: She lost the most weight.
She lost so much weight, in fact, that many have decided she is now unhealthily thin. Jaws dropped at her final weigh-in. Social media exploded. At 5-foot-5 and 105 pounds, her body mass index is below what the National Institutes of Health considers healthy.
I won't speculate on her health. That's for a doctor to determine, and hopefully she's regularly seeing one. She says she's "never felt this great."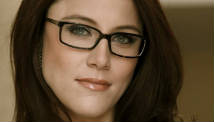 S.E. Cupp
I think I know exactly how Rachel is feeling right now. In a word: intoxicated. And as I also know from experience, that intoxication can be deadly dangerous.
'Biggest Loser' winner: Too Thin?
Growing up as a student of classical ballet, I floated in and out of all kinds of unhealthy eating disorders. I experimented with bulimia, starvation, laxatives and diet pills. Dancers knew plenty of terrible tricks. We'd eat carrots and use the bright orange to mark when to stop throwing up before all the nutrients and energy we needed to dance were expended. We ate tissue paper to feel full. We were caffeine addicts --some even snorted it. Many smoked cigarettes and a few did drugs.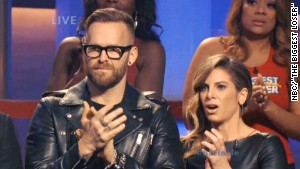 Did 'Biggest Loser' winner go too far?
Our unhealthy habits at Boston Ballet even led to a "Dateline" investigation in 1997, when a friend and fellow dancer died suddenly at 22. She weighed 93 pounds.
Not only did all of this make for very bad habits, but as an impressionable, insecure and developmentally immature adolescent girl, body issues were ingrained at the worst possible time, and when I was least equipped to deal with them.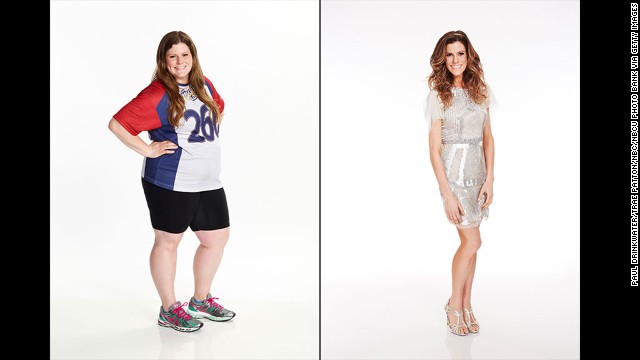 When "The Biggest Loser" contestant Rachel Frederickson showed just how much weight she lost on the NBC competition in season 15 -- 155 pounds, to be exact -- not everyone was impressed. A number of viewers expressed concern that she had become "too skinny," although Frederickson said that she feels fine. As we welcome in a new season of competitors, let's catch up with the rest of the "Biggest Loser" winners:
Dannielle "Danni" Allen won season 14 of "The Biggest Loser" in 2013. She entered the competition at 258 pounds, and by the end of it she was down to 137.
Season 13 champ Jeremy Britt lost an astonishing 199 pounds from a high of 389, effectively shedding more than half of his body weight during the 2012 competition. His weight loss was actually a family affair: his sister Conda competed with him and lost 115 pounds along the way, and his effort inspired his mom to lose 50 pounds as well.
John Rhode sealed the win in 2011 by ending the season 220 pounds lighter. Rhode entered the competition weighing 445 pounds, and after working with trainer Bob Harper he had lost nearly half of his body weight.
Olivia Ward lost 129 pounds after competing in the 11th season of "The Biggest Loser," which not only helped her feel healthier but also put her in first place. "It was the most life-changing experience I have ever had the privilege of going through," she said after her win.
Patrick House began season 10 of the competition at 400 pounds. By the time he'd sweated through to the end, he had lost 181 pounds and gained a book deal. "As Big as a House: How One Biggest Loser Took A Look at Himself and Made the Change of a Lifetime" was published in 2012.
Season 9's Mike Ventrella inspired viewers everywhere when he dropped from 526 pounds to 262. Not surprisingly, one of the first things Ventrella needed to do after he won the $250,000 prize was go shopping for new clothes.
Charles Daniel Cahill claimed the season 8 title by shedding 239 pounds. He began the competition at 430 and walked away from it weighing 191.
Season 7 star Helen Phillips worked her way from 257 pounds to a finale weight of 119. After she won, Phillips treated her husband to a Las Vegas vacation and relished feeling confident enough to wear "a cute bathing suit, strutting my stuff!"
Michelle Aguilar's 100-pound weight loss on season 6 of "The Biggest Loser" was more than just a physical change. "Not only did it show me that I was capable of more than I believed I was, but it also helped me to truly find myself," she said. "I learned to change from the inside out."
Season 5's Ali Vincent was the first woman to win the weight-loss competition. She slimmed down to 124 from her starting weight of 234, a journey she reflected on in her book, "Believe It, Be It: How Being The Biggest Loser Won Me Back My Life."
Bill Germanakos helped set the standard for what it means to be "The Biggest Loser" when he lost 164 pounds in season 4. Bill signed up for the show with his twin brother, Jim, who also lost a massive amount of weight thanks to the show. Although Jim was eliminated, he kept up at home and dropped 185 pounds.
Season 3 champion Erik Chopin walked away $250,000 richer thanks to the 214 pounds he lost. "Nothing could stop me from reaching my goal," Chopin said. "I felt like (winning) was my destiny."
Matt Hoover's 157-pound weight loss propelled him to "Biggest Loser" status during the show's second season. He walked away with more than just $250,000, though: Hoover wound up marrying his competitor, Suzy, in 2006.
The first "Biggest Loser," Ryan Benson, dropped down to 208 after entering the competition weighing 330 pounds. In his Twitter bio, he said that he's "gained some of the weight back, but have maintained my boyish good looks and cat like agility."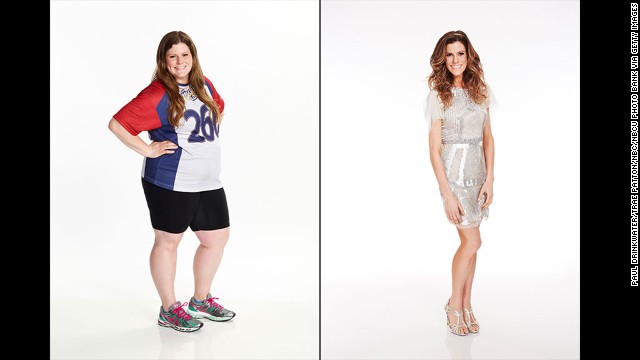 'The Biggest Losers': Before and after
My teen years were spent, irrationally, consumed with being too fat. There was depression. There were suicidal thoughts. There was therapy.
When I finally left ballet, I found relief in the normalcy of college. That relief turned to excitement when I found friends -- and boyfriends -- who thought I was pretty great, even without starving myself. And that excitement turned to empowerment when I found a career in writing that turned me on and didn't care what I looked like. I left body issues behind. I knew who I was.
Ironically, all that self-esteem spurred unexpected weight loss. I suddenly dropped 10, 15, 20 pounds without trying. I was eating healthily, working out occasionally, and enjoying my 20s. I'd never been happier. And then it happened.
The compliments, the attention, the looks on friends' faces who hadn't seen me in a few months -- it was all euphoric.
S.E. Cupp
The compliments, the attention, the looks on friends' faces who hadn't seen me in a few months -- it was all euphoric. Watching the numbers on the scale tick backward, clothing sizes drop -- I'd chased that feeling for so long as a teenager, and it was finally happening. And as the compliments turned to concern I grew even more determined to hold on to that euphoria, to keep the weight off and maybe drop a few more pounds.
If someone didn't mention my weight loss, I was despondent. What was once occasional exercise became compulsive working out. Eating healthy turned into not eating. Instead of going out with friends I preferred to stay in, so I could not eat in private.
I hadn't been trying to lose weight, didn't even think I needed to. But when it happened inadvertently the euphoria was so addicting, I didn't want it to stop.
The good news is, older, wiser and having beat body issues before, I knew I didn't want to get sucked back in to a dark and compulsive life controlled completely by my weight.
I made a decision to never return to those addictions, no matter how good they felt. I stopped the feverish workouts. I returned to normal eating. I saw my friends again.
Years later, I make daily decisions to strike a balance between being healthy and being obsessive. And if the choice is between being 10 pounds overweight and 10 pounds underweight, I choose over.
It hasn't been easy. I have a job on television now and the pressure to look good and stay thin is immense. I simply don't pay attention to it.
I was recently a bride, and unlike many women preparing to walk down the aisle, I refused to embark on some crazy crash diet to look my thinnest in a corset, though the temptation was there.
And I am sure that when I have children, I'll worry about losing baby weight like every other new mother does. But I will do all I can to obsess over my baby and not those stubborn remaining pounds.
I'll bet that Rachel Frederickson can relate to much of my story. I bet that when she was at her heaviest she was unhappy, and maybe even depressed. I bet she never thought she could look the way she wanted. I bet she fantasized about what it would be like to be thin.
And now I bet she is intoxicated by the attention she's gotten for losing so much weight, intoxicated by the rush of losing another pound, by the boost in energy she has from working out. And I bet she has vowed to herself never to gain the weight back, never to return to the previous her.
I just hope that in addition to weight loss and workout techniques, the trainers and doctors on the show have equipped her to deal with the addictive behaviors that can result from successfully getting in shape. I hope they've warned her about a mental anguish that can be just as dark as the one she felt as a heavier woman, and maybe even more dangerous. And I hope they've told her that despite the thrill of losing the most weight, she will not become a "loser" if she gains some back.
I'm proud of Rachel for getting healthy. And I hope she loves who she is. But the next year will be an important and potentially dangerous one for her, with addictive behaviors lurking around every corner. I just hope she's strong enough to avoid them.
Follow us on Twitter @CNNOpinion.
Join us on Facebook/CNNOpinion.
The opinions expressed in this commentary are solely those of S. E. Cupp.