Rob Ford declares 'Bob Marley Day'
updated 1:02 PM EST, Thu February 6, 2014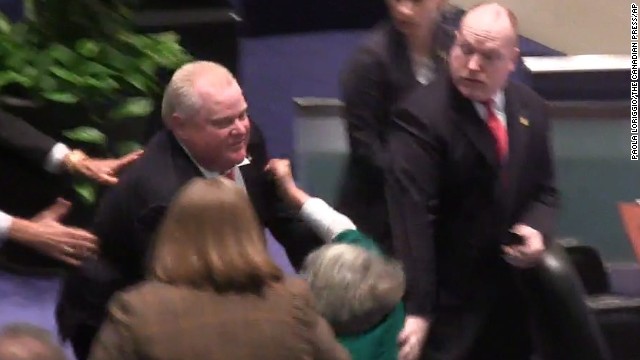 Toronto Mayor Rob Ford accidentally knocks down Councillor Pam McConnell, in green, as he runs toward hecklers in the audience at City Hall in Toronto, on Monday, November 18. Toronto's City Council voted Friday to strip Ford of his ability to govern in case of an emergency and to appoint and dismiss his senior staff, unprecedented moves aimed at reining him in.
Toronto Mayor Rob Ford reacts to City Council members on Thursday, November 14, after former aides told police they had concerns about his drug use and drunken driving.
Ford displays a milk mustache as he takes part in voting with city council members in Toronto on November. 14.
Hundreds gather in Toronto's Nathan Phillips Square on November 13 to call for the Mayor to resign.
Ford responds to Councilor Denzil Minnan-Wong's motion for the Mayor to step down and refuses to take a leave on November 13.
Ford addresses the media at City Hall in Toronto on November 5 as he acknowledges that he smoked crack "probably a year ago," when he was in a "drunken stupor," but he refused to resign despite immense pressure to step aside.
Ford denies using crack cocaine during a press conference at City Hall on May 24. On his right is Deputy Mayor Doug Holyday and on his left is his brother Councilor Doug Ford. Allegations that the Mayor had been caught on video smoking crack surfaced in news reports in May. Ford initially insisted the video didn't exist, sidestepped questions about whether he had ever smoked crack and rebuffed growing calls to step down.
Toronto Mayor Rob Ford controversy
Toronto Mayor Rob Ford controversy
Toronto Mayor Rob Ford controversy
Toronto Mayor Rob Ford controversy
Toronto Mayor Rob Ford controversy
Toronto Mayor Rob Ford controversy
Toronto Mayor Rob Ford controversy
STORY HIGHLIGHTS
Toronto Mayor Rob Ford declares Feburary 6, Bob Marley Day
Mayor has admitted to smoking crack
Proclamation declares Marley a great ambassador of world peace
(CNN) -- Toronto Mayor Rob Ford has decreed February 6 as "Bob Marley Day."
The proclamation, issued Thursday, includes the following text:
"WHEREAS each year on February 6, we honour the legacy of Robert (Bob) Nesta Marley, an influential musician, advocate for human rights and international ambassador of peace.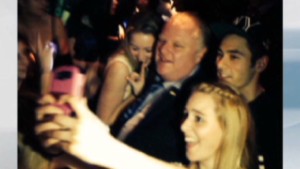 Mayor Ford gets ticket, denies drinking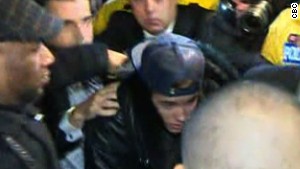 Mayor Ford defends Justin Bieber on air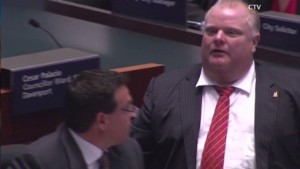 House of Cards Exec. Prod on Rob Ford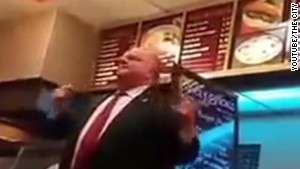 Toronto mayor slams police in new video
Bob Marley became one of the greatest ambassadors of peace the world has seen. He used music to tear down the walls of apartheid and promoted African unity, culture and world peace both at home and internationally, with songs like One Love and Africa Unite. Today, his music continues to be loved by many and is instantly recognized around the world.
NOW THEREFORE, I, Mayor Rob Ford, on behalf of Toronto City Council, do hereby proclaim February 6, 2014 as 'Bob Marley Day' in the City of Toronto."
Ford, who has admitted to smoking crack, was once captured on video dancing during a city council meeting to Marley's music.
He was also recently captured on video speaking in a Jamaican accent, although he never made any mention of Marley.