STORY HIGHLIGHTS
Law enforcement source gives details of Bieber's flight from Canada
Pot smoke was so strong in jet's cabin the flight crew put on oxygen masks, source says
Pilot claims Bieber and his father were verbally abusive to the flight crew, source says
Bieber rep Matthew Hiltzik declines comment to CNN
New York (CNN) -- Justin Bieber and his father allegedly refused a pilot's warning to stop smoking pot during a flight from Canada to New Jersey on Friday, according to a law enforcement source.
A law enforcement official gave details to CNN about what the flight crew on the chartered jet told federal officials after they ferried Bieber and his entourage from Canada to New Jersey's Teterboro Airport. The official asked not to be identified.
Marijuana smoke was so strong in the jet's cabin that flight crew members put on oxygen masks because they were concerned they might inhale so much it would cause them to test positive for drug use, said the source.
'Cocky' Bieber tested positive for pot, Xanax
The pilots repeatedly asked the pop star, his father, Jeremy Bieber, and other passengers to put away marijuana during the flight, according to the source. The pilot said the singer and his father were verbally abusive to the flight crew. This prompted the pilot to have the flight attendant stay close to the cockpit to avoid contact with Bieber as much as possible, the source said.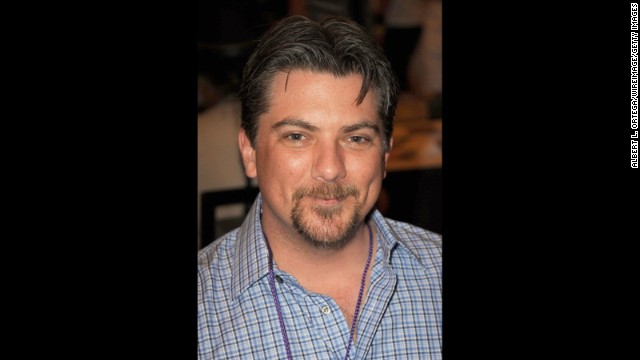 "Growing Pains" star Jeremy Miller recently revealed to "Entertainment Tonight" that he's struggled with alcohol abuse. Looking back, Miller says, he's grateful he didn't own a gun at the time: "I hated myself so thoroughly that I would have done something very stupid." Here are some other stars who have struggled with substance abuse issues.
Former "Partridge Family" star David Cassidy was ordered to three months of rehab on March 24 after pleading no contest to a DUI charge from January. It was his second DUI arrest in six months and third since 2011.
The death of Philip Seymour Hoffman and his problems with substance abuse are a reminder that such struggles are not unusual in the movie business.
"Desperate Housewives" actor Shawn Pyfrom wrote about his own struggle with drugs after Hoffman's death. The young actor says in an online letter that he "wasted the time of valuable people, who worked so hard to pull my career to a higher place, by allowing my addictions to tug me out of their grip."
Justin Bieber was booked into a Miami jail after failing a sobriety test January 23. According to Miami Beach Police Chief Raymond Martinez, during his arrest, Bieber "made some statements that he had consumed some alcohol, and that he had been smoking marijuana and consumed some prescription medication" before getting behind the wheel of a yellow Lamborghini.
Country singer Trace Adkins suffered "a setback in his battle with alcoholism" and has entered a rehab facility for help, his representative said January 16.
In a December interview with "Access Hollywood," Demi Lovato went into detail about her dependence on drugs and alcohol. There was a time when Lovato "couldn't go 30 minutes to an hour without cocaine, and I would bring it on airplanes," she said. "I would smuggle it, basically, and just wait until everyone in first class would go to sleep, and I would do it right there." According to Lovato, her rock bottom came at 19, when she filled a soda bottle with vodka to drink at 9 a.m. "I had a moment where I was like, 'Oh, my God ... that is alcoholic behavior," she said.
Lady Gaga revealed on the Elvis Duran radio show in November 2013 that she's been quietly dealing with an addiction to marijuana. "I had to stop (smoking pot)," the Mother Monster said. "I was addicted to it. ... Although I think it's the best drug to choose from when you're playing around and experimenting, I just want young kids to know that you actually can become addicted to it, and it's ultimately ... a form of self-medication. I was smoking 15 to 20 marijuana cigarettes a day with no tobacco."
Elizabeth Vargas admitted having a problem with alcohol and entered a treatment program.
Jada Pinkett-Smith reflected on her Facebook page in September 2013 that addictions plagued her in her younger years. "I had many addictions, of several kinds, to deal with my life issues," she said.
Country star Tim McGraw said in an interview in 2013 that he replaced drinking whiskey with working out to clean his life up.
"Glee" star Cory Monteith was found dead at a hotel in Vancouver on July 13, 2013. Officials gave the cause as "mixed drug toxicity, involving intravenous heroin use combined with the ingestion of alcohol." Monteith had been public about his struggle with addiction and checked into a rehab facility in late March. He told Parade magazine that he started using drugs at 13 and had entered rehab by 19.
Matthew Perry has struggled with an addiction to prescription drugs and alcohol and landed on the cover of People magazine to discuss his road to sobriety. While he was on "Friends," he said, "it would seem like I had it all. It was actually a very lonely time for me, because I was suffering from alcoholism."
"Sex and the City" actress Kristin Davis told Health magazine in 2008 that unlike her cocktail-loving character Charlotte York, she is a recovering alcoholic. The 48-year-old admitted that she was drinking so much, she didn't think she'd live past 30.
Ben Affleck surprised friends when he checked into rehab for alcohol abuse in 2001, People magazine reported.
Jamie Lee Curtis has reportedly said she was once so addicted to prescription pain medicine that she stole some from a relative to help feed the addiction.
Jodie Sweetin, who played innocent Stephanie Tanner on "Full House," documented her drug problems in her memoir "unSweetined." A low point, she said, was using cocaine, meth and ecstasy while on tour to discuss her sobriety.
There have been questions as to whether Bob Dylan was telling the truth when he reportedly told a journalist in 1966 that he had kicked a $25-a-day heroin habit, but, according to Rolling Stone, he had a period during his 1966 tour where he used "huge amounts" of amphetamines.
In 2012, Black Eyed Peas singer Fergie told Oprah that her drug use proceeded from ecstasy to crystal meth. She became so paranoid she thought the FBI and SWAT teams were following her before she sought treatment.
She was known for her wholesome role as Laura Ingalls on the television series "Little House on the Prairie," but at her worst Melissa Gilbert was covering up feelings of sadness by drinking up to more than two bottles of wine a night, the actress told More magazine.
"Harry Potter" star Daniel Radcliffe told GQ magazine that he had his last drink in 2010. "There were a few years there when I was just so enamored with the idea of living some sort of famous person's lifestyle that really isn't suited to me."
Kristen Johnston talked about her addiction to drugs and alcohol in her 2012 memoir "Guts" and admitted she was depressed during her time on "3rd Rock From the Sun." "And you're not supposed to be," she said. "You can't tell anybody, 'I'm so bummed you gave me an Emmy.' You can't be sad when you're being celebrated. So it was a big conflict and there's no shrink that can understand it."
Samuel L. Jackson was reportedly able to portray crack addict Gator in "Jungle Fever" so authentically because of his own struggles with drugs and alcohol. He landed the breakout role two weeks after leaving rehab.
Actress Kelly Preston, right, has said she gave up drugs and alcohol to be a better mother to her kids and better wife to John Travolta. "I don't drink anymore. I don't smoke anymore. I don't do drugs anymore. All of those come with an 'anymore.' I used to do everything and a lot of everything," she said.
Jane Lynch wrote about her addictions to alcohol and cough syrup in her memoir "Happy Accidents." She told Access Hollywood in 2013 that she has been sober for 21 years.
Sir Elton John told USA Today that he swore off drugs and alcohol in 1990. He said, "If I ever find myself in a situation where there are drugs, I can smell the cocaine. I can feel it in the back of my throat, that horrible feeling of taking the first hit of cocaine. And I leave."
For those who may not remember because she has so completely turned herself around, Drew Barrymore entered rehab at the tender age of 13. Most fans were unaware that the then beloved child star partied so hard. She chronicled her early struggles in her memoir "Little Girl Lost."
It was years after Meredith Baxter portrayed one of America's favorite moms, Elyse Keaton on "Family Ties," that she revealed that she is a recovering alcoholic.
Backstreet Boys member A.J. McLean last checked into rehab in 2011. He had previously been treated for depression, anxiety and excessive alcohol consumption.
Country star and "American Idol" judge Keith Urban told Oprah in 2010 that his wife Nicole Kidman and several close friends staged an intervention to help him overcome his addiction to cocaine and alcohol.
In 2004, a then 19-year-old Kelly Osbourne reportedly entered rehab for an addiction to painkillers. "The amount of pills that was found in her bag was astounding," her father, Ozzy, said.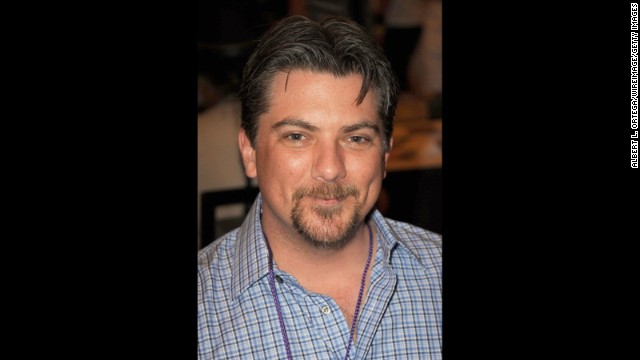 Celebrity substance abuse confessions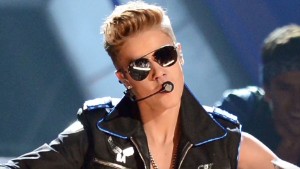 Police source: Bieber abused flight crew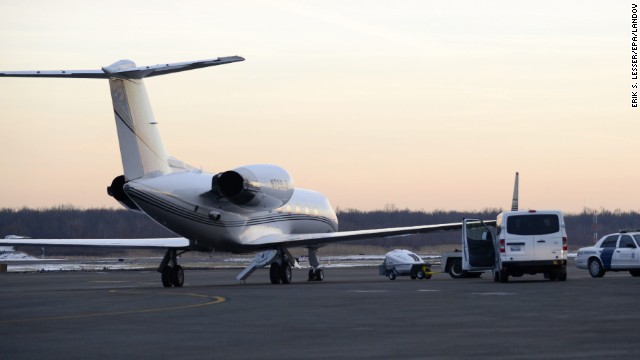 Justin Bieber had a rough 2013, and 2014 doesn't appear to be shaping up much better. U.S. Customs and Border Protection officers searched an airplane -- thought to be the one pictured -- carrying Bieber and others on January 31, at Teterboro Airport in New Jersey. Officers said they detected an odor of what seemed like marijuana after the plane landed, law enforcement sources told CNN. It's just the latest development in a series of troubles for the pop star.
Bieber turned himself in at a Toronto police station on January 29, facing an assault charge stemming from an encounter with a limousine driver in December.
On January 23, Bieber was arrested on suspicion of DUI and drag racing, according to police in Miami Beach, Florida. Bieber is seen here with model Chantel Jeffries the night before his arrest.
On January 14, authorities swarmed Bieber's mansion in Calabasas, California, in connection with an investigation into a report of an egg-throwing incident at a neighbor's house. A friend of the singer's was arrested on a felony drug charge, and Bieber's phone was seized as part of the investigation.
Right before 2014 kicked off, Bieber threatened to retire after a spate of bad publicity, including being accused of everything from speeding to spitting. The news made Beliebers very sad.
While on tour in early November, Bieber yet again made headlines, this time with some sex-related scandal. The New York Post's Page Six alleged that Bieber had been spotted exiting a brothel while in Brazil. Then, a YouTube video sparked gossip that he'd done something less than innocent with the young woman featured in the clip. Bieber's camp has had no response on the chatter.
Was he saving his energy for his fans, or just courting more controversy? In October, the day after a concert in Beijing, Bieber was snapped letting his bodyguards carry him up the stairs at the Great Wall of China.
A leaked video in July seemed to show Bieber relieving himself in a janitor's mop bucket and then spraying a photo of Bill Clinton with what appeared to be a cleaner fluid while saying, "F*** Bill Clinton." Bieber later apologized to the former president, but personalities like Anthony Bourdain and Mario Batali had a field day.
In June, another chapter was added to Bieber's history book of driving drama. The singer was reportedly involved in a Los Angeles accident involving a pedestrian.
As Bieber accepted the Milestone Award at the Billboard Music Awards in May, "very loud boos" competed with "very loud cheers," the magazine reported.
Earlier in May, a fan rushed Bieber on stage and attempted to grab him during a concert in the United Arab Emirates. Also that month, a safe in a stadium in Johannesburg, South Africa, was raided after a Bieber performance.
In April, Bieber visited the Anne Frank House in Amsterdam -- and was promptly criticized for saying that he hoped the teen, who died in a Nazi concentration camp in 1945, would have been a "Belieber." Visitors to the Anne Frank Facebook page had plenty to say. "Glad he went, but, the last sentence is VERY self serving. he missed the lessons of Anne totally," wrote one observer.
Bieber lost his pet monkey, Mally, when the capuchin was taken by custom officials in Germany at the end of March. Mally is shown here in the quarantine station at the Munich-Riem animal shelter in Munich.
Unfortunately for Bieber, his 19th birthday in March was kind of a downer. After being snubbed by the Grammys, Bieber headed for London to celebrate his big day. But it ended up being what he tweeted was his "worst birthday." Not only was he ragged on by actress Olivia Wilde for going shirtless in the city, he also had a bit of beef with a "weak a** club."
Bieber ticked off his fans in March after he showed up a reported two hours late to a concert at London's O2 Arena. He disputed that in a tweet, however, saying he was only 40 minutes behind schedule.
Bieber later wound up sick in a London hospital. Being a lusted-after star, it's not surprising that he tried to show how "well" he felt by posting a shirtless photo of himself online.
Bieber and photographers, we've learned by now, don't mix. As he exited the hospital at the end of his turbulent week, the singer got into a shouting match with a paparazzo in London, telling the photographer that he'd "f*** him up."
After he was ragged on by Wilde for going topless in London, Bieber strolled through a Polish airport terminal sans shirt on March 25.
At the end of January 2013, a Twitpic appearing to show the singer touching a female fan's chest went viral. Both the "Belieber" and Bieber's rep denied he was touching her breast.
In January 2013, Bieber was photographed holding what TMZ identified as marijuana. He poked fun of the incident when he hosted "Saturday Night Live" in February. "I also heard he got busted for smoking weed and he's really sorry about it and that people make mistakes and that he's never going to do it again," Bieber said while playing a character during a skit with Vanessa Bayer.
On New Year's Day in 2013, a photographer was killed crossing the street after taking pictures of Bieber's Ferrari. Bieber, who wasn't present at the scene, said in a statement: "While I was not present nor directly involved with this tragic accident, my thoughts and prayers are with the family of the victim."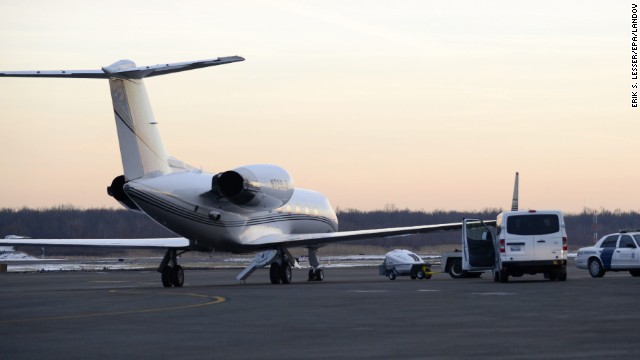 Justin Bieber's troubled timeline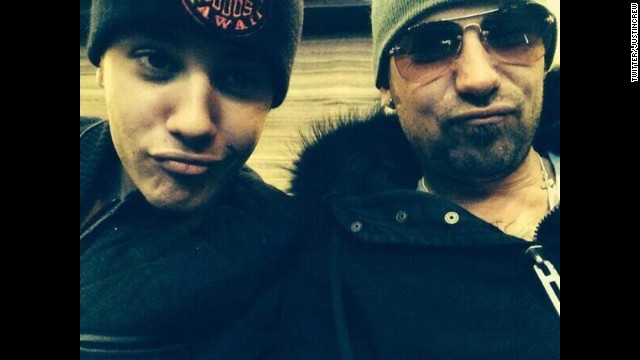 Justin Bieber frequently takes time to bond with his dad, Jeremy Bieber, who hasn't been far away as his son has gotten into legal trouble. Here's who else is in Bieber's inner circle:
Justin Bieber is rarely spotted without a crew of a few friends, which sometimes also includes his longtime manager, Scooter Braun (pictured left). Along with R&B singer Usher, right, Braun has served as something of a mentor and guide to Bieber as he's grown up in the spotlight.
Bieber and his mother, Pattie Mallette, are widely known to have a close relationship, with Biebs never being shy about bringing mom to awards shows. Here, she joins him on stage as he accepts the 2012 American Music Award for Artist of the Year.
Singer Khalil is a regular on Justin Bieber's Instagram account, but he's getting even more publicity now that he's been arrested along with the pop star on suspicion of DUI. Khalil, 19, released a single called "Stars" in June 2013.
Even as he's become astronomically famous, Bieber hasn't lost touch with his Canadian childhood friends. Ryan Butler (pictured right in 2011) is a familiar face to Beliebers both on and off the red carpet, and he considers Bieber a brother. On Twitter, you'll often catch him offering Bieber supportive tweets like this one.
While Lil Za is known to dabble in rapping with an aspiration to act, he's best known as the guy who tends to crash at Bieber's Calabasas pad and drive his cars. That's how Lil Za ended up getting arrested on January 15 -- he was a house guest when police raided Bieber's home as part of a felony vandalism investigation, and cops said they found Xanax and Ecstasy near the 20-year-old's bed.
Ryan Good was the guy who was labeled as Bieber's "swagger coach" in 2009 and 2010, although he was also acting as a road manager. By 2011, Good gave up his position as a "swagger coach," but he and Bieber are still close.
Bieber has been known to refer to blockbuster actor Will Smith as "Uncle Will," and the star's manager, Scooter Braun, explained in a 2013 interview with The Hollywood Reporter that Smith serves as another mentor for Bieber. Braun said Smith and Bieber have instituted a weekly call to help the teen star work through any issues.
Given Bieber's closeness with Will Smith, it makes sense that he's also good friends with Will's son, Jaden. Occasionally misinformation has spread about what the 15-year-old gets into when he hangs out with his older pal; Jaden had to squash a rumor after Bieber's 19th birthday in 2013 that he'd gone clubbing with the star.
With their shared love of cars, graffiti and body art, is it any wonder that Chris Brown and Justin Bieber have bonded? After Brown went to rehab for anger management issues, Bieber showed his support by tagging "Free Breezy" on a wall in Bogota, Colombia.
Rapper Lil Twist is another member of Bieber's crew who has a weakness for luxury cars. The Young Money artist, who can also be found at times hanging out at Bieber's place or cruising in one of his cars, was arrested on suspicion of DUI in 2012. He was driving Bieber's chrome 2012 Fisker Karma.
Drake, seen here with Bieber in 2011, is another star who's taken the young singer under his wing. According to Braun, Drake is one of the first people to rip into Bieber after spotting a tawdry headline about him in the news. "He'll text me, like, 'What the hell is going with this? I'm pissed. I'm calling him right now. I'm about to go in on him,' " Braun told THR in 2013.
Selena Gomez is Bieber's ex-girlfriend, but she has a habit of popping up unexpectedly every now and then, making us think it's possible they might still be in contact. Bieber shared this cuddly photo on Instagram soon after the New Year.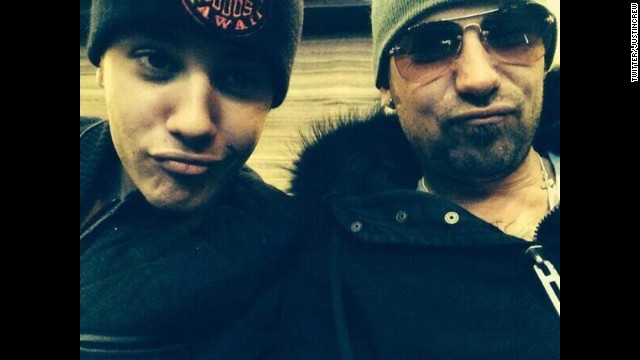 Justin Bieber's inner circle
Bieber and his entourage of 10 were granted re-entry into the United States after a search of the chartered plane by federal officials, who said they detected an odor of marijuana after it landed at Teterboro Airport, a law enforcement official told CNN.
A number of federal agents from Customs and Border Protection, the Drug Enforcement Administration and Immigration and Customs Enforcement said they detected the odor, which prompted the search by drug-sniffing dogs, the source said.
No sign of drugs were detected and no illegal substances were found, a law enforcement source told CNN last week.
How Brown, Lohan could help Bieber
Bieber, a Canadian citizen living in the United States on a work visa, was detained by border agents for several hours of questioning. The interview is routinely conducted to ensure people entering the country are in compliance with U.S. law, another law enforcement source said.
A Customs and Border Protection spokesman declined comment, citing privacy requirements involving the questioning of people applying to enter the United States.
Bieber rep Matthew Hiltzik declined comment to CNN.
Bieber settles suit with ex-bodyguard who said singer hit him
Bieber, 19, was arrested last week in Toronto, accused of assaulting his limousine driver in December.
He also faces charges of drunken driving, resisting arrest and driving on an expired license after being stopped by police in Miami Beach, Florida, last month.
The Los Angeles County district attorney is considering whether to charge Bieber with felony vandalism in the egging of his neighbor's house on January 9, 2014.
Bieber, marijuana and the celebs who indulged
CNN's Steve Kastenbaum and Jane Caffrey contributed to this report.