STORY HIGHLIGHTS
France opens its first trial of suspected accomplice in 1994 Rwandan genocide
Former Rwandan intelligence chief Pascal Simbikangwa appeared in a Paris court
Some 800,000 people died in a three-month killing spree in the east African country
France has been accused of being slow in genocide prosecution
Paris (CNN) -- Twenty years after the Rwanda genocide, France has opened its first trial of a suspected accomplice in the massacre that killed 800,000 people.
Former Rwandan intelligence chief Pascal Simbikangwa appeared in a Paris court Tuesday on the first day of the long-awaited trial, in which witnesses have traveled from the east African country to describe the former soldier's alleged role in arming and directing Hutu killers.
The 55-year old, a paraplegic since 1986, is charged with complicity in genocide and in crimes against humanity. He was arrested on the French Indian Ocean island of Mayotte in 2008. Simbikangwa denies the charges, his lawyer told CNN. If convicted, he faces life in prison.
Clemence Bectarte, a lawyer working with the prosecution, told CNN the trial will focus on the suspect but will also offer a chance to better understand the context in which the killings were committed. The prosecution will mainly use testimonial evidence.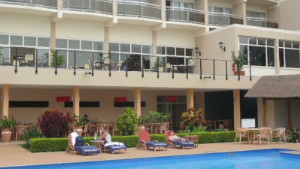 2012: The real 'Hotel Rwanda'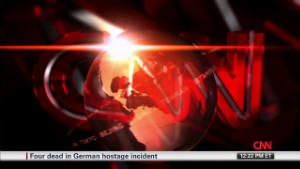 2012: Remembering genocide in Rwanda
"This is, unfortunately, a trial without direct victims," Bectarte said.
Hoping for justice
Hutu extremists targeted ethnic Tutsis in a three-month killing spree in 1994, but moderate Hutus were also caught in the wave of violence that followed the fatal downing of a plane carrying Rwandan President Juvenal Habyarimana.
Simbikangwa gave up his military career after a car accident left him in a wheelchair. He moved to the national intelligence agency, and was alleged to have been part of a close circle allied to Habyarimana.
Many of the victims' families have been eagerly awaiting the trial.
Among those who have been calling for action are Dafroza and Alain Gauthier, who, through their Rwanda victims' group that is party to the case, have sought to bring charges against suspected accomplices in the genocide.
"Without hate or thirst for revenge, we believe justice is the only means to ensure dignity for the victims," Alain Gauthier said.
The couple has filed another 24 complaints related to the Rwandan genocide in French courts.
Landmark trial
France has been accused of being too slow to prosecute those allegedly linked to the killings compared to other countries, such as neighbor Belgium, which brought suspects living on its soil to justice.
A legal change in 1996 made it possible for Rwandans suspected of being involved in the genocide to be tried in a French court. But little has happened in French tribunals and France was fined over its tardiness to take cases forward by the European Court of Human Rights in 2004.
Activists argue the delays were due to a lack of political will.
Rwanda broke off diplomatic ties with France in 2006 and relations were only restored three years later. Simbikangwa's trial represents a major step in a fragile rapprochement between the two countries.
A verdict is expected by mid-March.
READ: Heed the warnings: Genocide and Rwanda's lessons for South Sudan
READ: 2012: Swedish Hutu gets life for Rwandan genocide