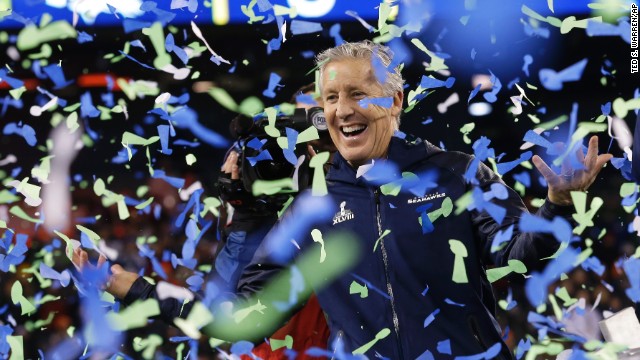 Seattle Seahawks head coach Pete Carroll celebrates his team's remarkable 43-8 win over the Denver Broncos in Super Bowl XLVIII.
The helmets of the competing Super Bowl teams Seattle and Denver flank the iconic Vince Lombardi trophy.
Denver makes a disastrous start as the ball sails over Peyton Manning from a snap which leads to a safety and points on the board for Seattle.
Manning (18) cuts a dejected figure after he walks off the field after being intercepted.
The Seahawks cheerleading squad had more to celebrate as its team took a stranglehold on the Super Bowl from the start.
Marshawn Lynch (no 24) forces his way through a pack of players to score the opening touchdown of the game for the Seahawks.
Manning is about to be intercepted in the second quarter with MVP Malcolm Smith returning for 69 yards to score the second touchdown for Seattle.
Smith has intercepted Manning's misplaced pass and is charging towards the end zone to score a touchdown.
A young Seahawks fan is dressed for the occasion as he supports his team at Super Bowl XLVII.
New Jersey Governor Chris Christie takes a welcome break from recent political controversies to share a moment with NFL Commissioner Roger Goodell in the build up to Super Bowl XLVII.
Seattle's controversial cornerback Richard Sherman was well protected against the New Jersey elements prior to the showdown.
Star quality. Actor Kevin Costner and his wife Christine Baumgartner turn up to watch the proceedings at the Metlife Stadium.
Opera singer Renee Fleming enchanted the crowd with her rendition of the American national anthem before the kickoff.
Denver Broncos fans were dressed for the chilly weather in New Jersey for Super Bowl XLVIII against Seattle Seahawks.
Bruno Mars and Anthony Kiedis of the Red Hot Chili Peppers join forces during the Super Bowl XLVIII halftime show in New Jersey.
Wide receiver Percy Harvin is on his way to completing an 87-yard return from the kick off at the start of the second half to put Seattle out of sight in Super Bowl XLVIII
Demaryuis Thomas scored a deserved touchdown in the third quarter to provide a rare moment of success for Denver.
Seahawks coach Carroll gets the traditional treatment as the clock counts down at the Metlife Stadium.
Seattle wins Super Bowl XLVIII
Seattle wins Super Bowl XLVIII
Seattle wins Super Bowl XLVIII
Seattle wins Super Bowl XLVIII
Seattle wins Super Bowl XLVIII
Seattle wins Super Bowl XLVIII
Seattle wins Super Bowl XLVIII
Seattle wins Super Bowl XLVIII
Seattle wins Super Bowl XLVIII
Seattle wins Super Bowl XLVIII
Seattle wins Super Bowl XLVIII
Seattle wins Super Bowl XLVIII
Seattle wins Super Bowl XLVIII
Seattle wins Super Bowl XLVIII
Seattle wins Super Bowl XLVIII
Seattle wins Super Bowl XLVIII
Seattle wins Super Bowl XLVIII
Seattle wins Super Bowl XLVIII
STORY HIGHLIGHTS
Seattle Seahawks wins Super Bowl XLVIII
Beats Denver Broncos 43-8 in New Jersey
Seattle defense strangles Denver quarterback Peyton Manning
Five touchdowns for Seattle in dominant display
(CNN) -- Seattle Seahawks routed Denver Broncos Sunday 43-8 in one of the most one-sided contests in Super Bowl history to win the coveted Vince Lombardi trophy for the first time.
AFC Champion Denver was undone by a toxic combination of Seattle's ruthless defense and its own errors, with famed quarterback Peyton Manning having a night to forget.
He was intercepted twice as Seattle took an early stranglehold on the game while his inexperienced opposite Russell Wilson hardly put a foot wrong in an assured display.
Allied to the powerful running, epitomized by inspired wide receiver Percy Harvin, the result was five touchdowns to a single score by Denver and the contest was effectively over by halftime as the NFC Champions took complete control.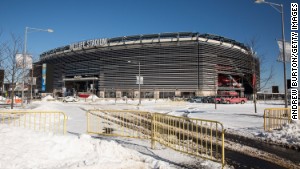 The great American Super Bowl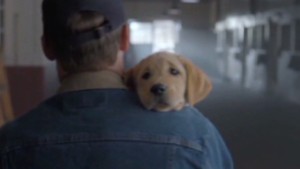 Puppies, Beckham in viral Super Bowl ads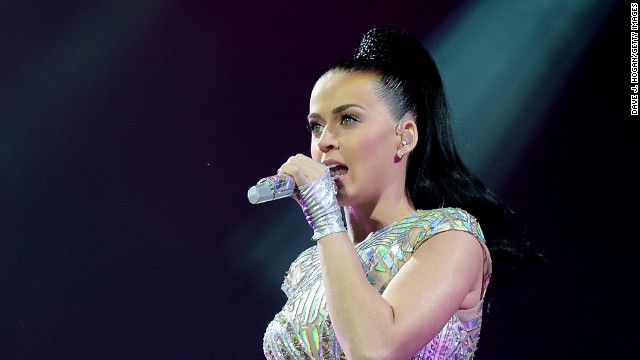 The NFL has confirmed the rumors that Katy Perry is going to lead the 2015 Super Bowl halftime show. Here are some of the memorable Super Bowl acts she would follow, both good and not so great.
Thanks to Michael Jackson's game-changing 1993 performance, during which he sang hits including "Black or White" and "Billie Jean," Super Bowl halftime shows became as significant a draw for viewers as the football game itself.
Britney Spears, Aerosmith, 'N Sync, Mary J. Blige and Nelly put on an entertaining show in 2001, performing hits like "Bye Bye Bye" and "I Don't Want to Miss a Thing," but it was the big finale where the entire group sang "Walk This Way" that puts this performance into the halftime hall of fame.
At the first Super Bowl after September 11, U2 performed a tribute to those lost in the attacks. As the band played "MLK," the names of victims appeared on a screen. The show ended with a stirring version of "Where the Streets Have No Name," and Bono revealing the American flag in the lining of his jacket.
After Janet Jackson's "wardrobe malfunction" the year before, Paul McCartney's 2005 performance was a show everyone could get behind. McCartney took the stage to play fan favorites such as "Live and Let Die," "Drive My Car" and "Hey Jude."
In addition to his own hits "Let's Go Crazy," "1999" and "Purple Rain" (in the rain), Prince used the 2007 halftime show to masterfully weave in other artists' classics such as Queen's "We Will Rock You," Creedence Clearwater Revival's "Proud Mary" and Bob Dylan's "All Along the Watchtower."
Bruce Springsteen and the E Street Band took the stage in 2009, the same year he released his 16th studio album, "Working on a Dream." He urged viewers to "put your chicken fingers down and turn the television set all the way up" before launching into hard-rocking hits such as "Born to Run" and "Tenth Avenue Freeze-Out."
Beyonce's performance at the 2013 Super Bowl was of epic proportions. The superstar blew through her greatest hits and landed each dance move, even bringing out her old Destiny's Child groupmates, Kelly Rowland and Michelle Williams, for a quickie reunion. We are not exaggerating -- or speaking on behalf of Kanye West -- when we say this was one of the best Super Bowl halftime performances of all time.
In 1997, Dan Aykroyd, John Goodman and Jim Belushi performed as the Blues Brothers. The men looked like they were having a blast, but it was one of the weakest halftime shows to date.
In 1989, Elvis Presley impersonator Elvis Presto took to the Super Bowl stage in head-to-toe gold lame to perform "the world's largest card trick" among a bevy of Solid Gold dancers.
Talk about a family-friendly halftime show. Mickey Mouse and a bunch of children opened for New Kids on the Block in 1991. NKOTB, who performed "Step by Step" and "This One's for the Children," can't be held accountable for landing on this list. They did the best they could, considering the large number of actual kids on their block.
In 2000, Christina Aguilera, Enrique Iglesias, Phil Collins and Toni Braxton performed in another Disney-themed halftime show. The concept was "Tapestry of Nations" and included a song called "Reflections of Earth" and narration by actor Edward James Olmos. Need we say more?
The 2011 halftime show showed promise. The crowd was pumped as the Black Eyed Peas entered from the ceiling, but once they hit the stage, things fell apart. Not even hundreds of dancers clad in glowing green lights could save this performance.
In 2004, Janet Jackson, Diddy, Nelly, Kid Rock and Justin Timberlake put on quite a performance for viewers -- although it doesn't much matter what they sang, since the show will be forever remembered for Jackson's "wardrobe malfunction."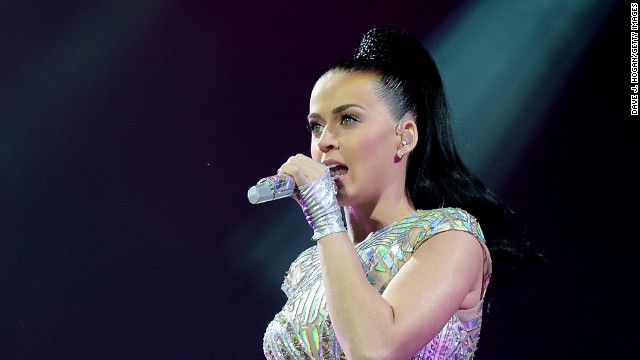 Photos: Super Bowl halftime shows
Read: Super Bowl history in numbers
By then linebacker Malcolm Smith had intercepted a wayward Manning pass to return 69 yards and he was to be named MVP although in truth there were many candidates for the honor.
"This is an amazing team," Seahawks coach Pete Carroll said. "These guys would never take anything but winning this game."
Wilson, 25, was answering his critics in only his second year in the NFL. "It feels great to win this title," he said.
The franchise owner Paul Allen, the Microsoft co-founder, said it was an "amazing feeling" to win the 48th edition of the Super Bowl. Seattle had been beaten in its only previous Super Bowl appearance by Pittsburgh in 2006.
Fears of freezing conditions which had dominated the pre-match talk proved unfounded with the kickoff temperature of 49 degrees (9.4 Celsius) positively balmy.
Read: Weather improves ahead of Super Bowl XLVII
It was 10 degrees warmer than the coldest-ever Super Bowl from 1972 in New Orleans, but Manning and his team were caught cold from the very start.
Denver made a hash of its first offensive drive. Broncos center Manny Ramirez's snap flew over Manning's head and Knowshon Moreno was forced to dive on the ball in his own end zone for a safety and two points for Seattle.
Manning shook his head as he returned to the bench and he proceeded to spend much of the opening quarter warming his seat as Seattle took a stranglehold.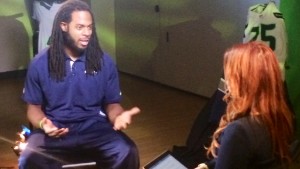 Richard Sherman: More than Words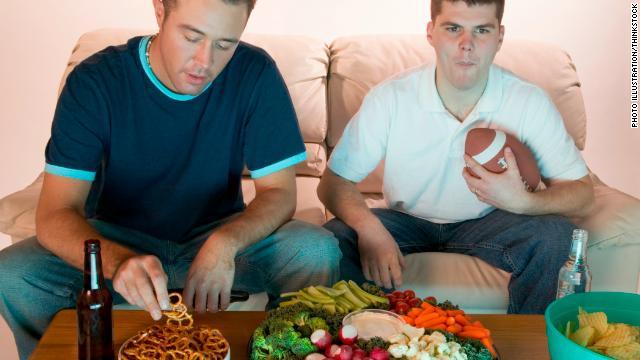 We collected some numbers about one of the biggest sports events of the year, and a few of them actually relate to the game, instead of some of the other fun reasons a lot of us will be watching Sunday night. Click through to learn more.
Super Bowl XLVI, held on February 5, 2012, was the most-watched program in U.S. television history: 111.3 million people watched the New York Giants defeat the New England Patriots.
The Pittsburgh Steelers and the Dallas Cowboys share the most appearances at the Super Bowl, with eight each. The two teams went head to head in 1976 at Super Bowl X.
The Pittsburgh Steelers hold the record for most wins, taking the championship six times. Steelers quarterback Ben Roethlisberger celebrates with his teammates after throwing a fourth quarter touchdown against the Arizona Cardinals during Super Bowl XLIII.
The Buffalo Bills, Denver Broncos, Minnesota Vikings, and New England Patriots have each lost the Super Bowl four times. Here, New England head coach Bill Belichick walks off the field after losing to the New York Giants during Super Bowl XLVI.
Twenty-two percent of HDTV owners bought their set specifically to watch an upcoming Super Bowl game, according to a survey by the Consumer Electronics Association. Additionally, retail spending is expected to be at $12.3 billion for Super Bowl XLVII.
Anheuser Busch spent $248.6 million on advertising for the Super Bowl between 2003 and 2012, the most of any company. Fifty million cases of beer are expected to be consumed during Super Bowl XLVII.
The average cost of a 30-second commercial during the 2012 Super Bowl is $3,442,752.
13.7 million Super Bowl related Tweets were sent during Super Bowl XLVI in 2012.
$93.9 million was wagered on the Super Bowl in Nevada for the 2012 Super Bowl, according to the Nevada Gaming Control Board. Here, Dennis Pitta of the Baltimore Ravens gets tackled after a catch during the 2013 AFC Championship game.
1.23 billion chicken wing "portions" are expected to be eaten during Super Bowl weekend.
An expected 11 million slices of Domino's pizza will be eaten during Super Bowl XLVI.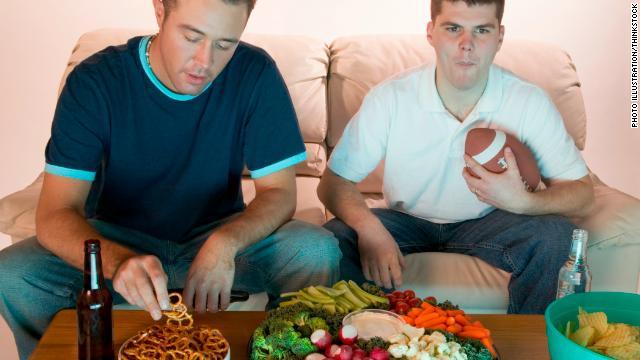 Photos: Super Bowl by the numbers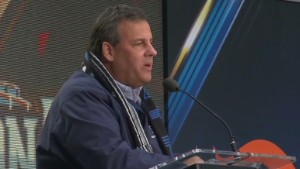 Christie booed at Super Bowl event
But the Broncos defense held up well to at least deny Seattle a touchdown, the further scoring coming from a pair of field goals from Steven Hauschka to make it 8-0.
Read: Pre-Super Bowl powder not hazardous: FBI
Towards the end first quarter Manning was intercepted by Seattle safety Kam Chancellor at the Denver 39.
It eventually led to the first touchdown for Seattle as Marshawn Lynch forced his way over from close range, showing typical strength.
It got worse for the 37-year-old veteran Manning as Seattle pressure forced him into another errant and off balance pass which was intercepted by Smith.
He ran it back 69 yards for the second TD for the Seahawks and with the extras from Hauschka it was 22-0 at the half.
It was scarcely believable that a team which had set an NFL scoring record with 606 points in regular season had failed to make a 20-yard play during the opening half and Super Bowl history was against a team coming back from such a deficit.
Denver was left with 30 minutes to reflect on its disastrous start as Hawaiian singer Bruno Mars delighted 82,000 fans in the Metlife Stadium in the much vaunted halftime show.
Read: Why are women so keen on the Super Bowl?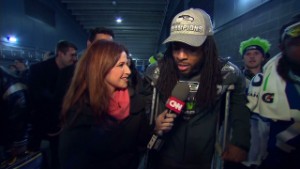 Richard Sherman hobbled, but victorious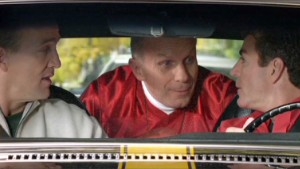 Is Peyton Manning best QB of all time?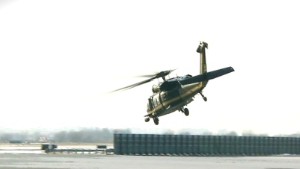 Black Hawk over the Super Bowl
The clean cut Mars rounded off his solo act with his song "Treasure" before being joined by rockers The Red Hot Chili Peppers for their "Give It Away" -- which ironically summed up some of Denver's efforts on the pitch.
The combination certainly did rock but the corporations paying up to $4 million for an advertising slot during the Super Bowl must have been hoping for a revival by the Broncos for fear of the team's supporters switching off their televisions in disgust.
Some hope.
It got even worse straight from the kickoff as the quicksilver Percy Harvin returned for fully 87 yards for the Seahawks to effectively end the game as a contest.
Read: Seven Super Bowl commercials to watch
Harvin had played only two games all season after injury, but danced through a jaded Denver defense to score his team's third and decisive touchdown.
Seattle quarterback Wilson had played a quietly effective game and his pass found Jermaine Kearse, who eluded some more weak defense to add the fourth TD towards the end of the third quarter before Demaryius Thomas finally got Denver on the scoreboard.
He picked off a pass from Manning -- his 12th catch a Super Bowl record -- but it was to prove too little too late as his team trailed 36-8 going into the final quarter.
A chance to salvage further pride was snuffed out at the start of the fourth when Wilson found Doug Baldwin just short of the end zone and he wriggled his way through.
It completed the scoring with the Seattle celebrations started well in advance of the final whistle -- coach Carroll getting the traditional dowsing from his charges.
By contrast, it proved a miserable night for his Denver counterpart John Fox, whose hopes of a reported $1 million winning bonus were in tatters almost from the first play, while the result will throw Manning's future in doubt, with talk of retirement.