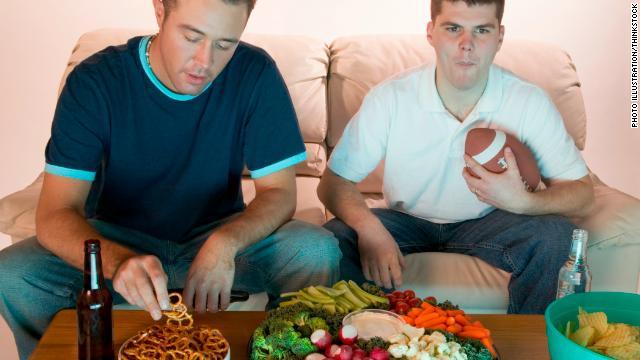 We collected some numbers about one of the biggest sports events of the year, and a few of them actually relate to the game, instead of some of the other fun reasons a lot of us will be watching Sunday night. Click through to learn more.
most-watched program
in U.S. television history: 111.3 million people watched the New York Giants defeat the New England Patriots.
Super Bowl XLVI, held on February 5, 2012, was the
appearances at the Super Bowl
, with eight each. The two teams went head to head in 1976 at Super Bowl X.
The Pittsburgh Steelers and the Dallas Cowboys share the most
Pittsburgh Steelers
hold the record for most wins, taking the championship six times. Steelers quarterback Ben Roethlisberger celebrates with his teammates after throwing a fourth quarter touchdown against the Arizona Cardinals during Super Bowl XLIII.
The
lost the Super Bowl four times
. Here, New England head coach Bill Belichick walks off the field after losing to the New York Giants during Super Bowl XLVI.
The Buffalo Bills, Denver Broncos, Minnesota Vikings, and New England Patriots have each
HDTV owners
bought their set specifically to watch an upcoming Super Bowl game, according to a survey by the Consumer Electronics Association. Additionally,
retail spending
is expected to be at $12.3 billion for Super Bowl XLVII.
Twenty-two percent of
Anheuser Busch spent $248.6 million
on advertising for the Super Bowl between 2003 and 2012, the most of any company.
Fifty million cases of beer
are expected to be consumed during Super Bowl XLVII.
30-second commercial
during the 2012 Super Bowl is $3,442,752.
The average cost of a
Super Bowl related Tweets
were sent during Super Bowl XLVI in 2012.
13.7 million
wagered on the Super Bowl
in Nevada for the 2012 Super Bowl, according to the Nevada Gaming Control Board. Here, Dennis Pitta of the Baltimore Ravens gets tackled after a catch during the 2013 AFC Championship game.
$93.9 million was
1.23 billion chicken wing
"portions" are expected to be eaten during Super Bowl weekend.
11 million slices
of Domino's pizza will be eaten during Super Bowl XLVI.
An expected
Super Bowl by the numbers
Super Bowl by the numbers
Super Bowl by the numbers
Super Bowl by the numbers
Super Bowl by the numbers
Super Bowl by the numbers
Super Bowl by the numbers
Super Bowl by the numbers
Super Bowl by the numbers
Super Bowl by the numbers
Super Bowl by the numbers
Super Bowl by the numbers
STORY HIGHLIGHTS
Kids will see Super Bowl ads for junk food and booze, with violence, sex and sexism
Steyer: Digital media ads are insidious: "advergaming," viral and social media marketing
He says kids are a part of the product-selling cycle, without being paid or even knowing
Media and ad savvy is essential, he says. We must teach kids to view media critically
Editor's note: James Steyer is CEO and founder of Common Sense Media, a nonprofit advocacy group for children's online privacy. He also teaches courses on civil rights, civil liberties and children's issues at Stanford University and is the author of "The Other Parent: The Inside Story of the Media's Effect on Our Children" and "Talking Back to Facebook: The Common Sense Guide to Raising Kids in the Digital Age."
(CNN) -- This Sunday, my family will be among the 110 million people gathered in front of their TVs to watch the Super Bowl, and with ad revenue projected at $300 million, we can expect advertisers to be as outrageous as ever, with spots promoting junk food, alcohol and erectile dysfunction drugs and depicting violence, sex and gender stereotypes.
This said, TV ads -- even during the Super Bowl -- might be the least of parents' concerns. Digital media has dramatically changed the advertising landscape, and includes immersive websites, "advergaming," viral marketing, mobile ads, social media marketing and precise behavioral and location targeting. More than ever before, advertising and entertainment are inextricably linked. In many cases, the content is the ad, and this can be particularly confusing for children, who are less able to understand persuasive intent.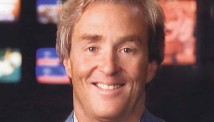 Jim Steyer
Common Sense Media just released a research brief -- "Advertising to Children and Teens: Current Practices" -- to provide an inventory of advertising practices aimed at kids and teens and calling for research to quantify exposure and examine the effects.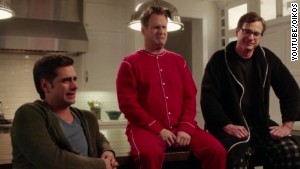 See 'Full House' Super Bowl teaser ad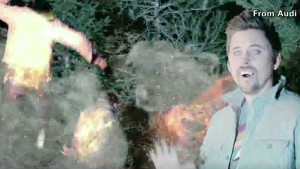 The best and worst Super Bowl ads
The report finds that the integration of advertising and content across so many platforms -- from product placement to online games and Facebook apps -- has made it much more difficult for researchers to measure the exposure and impact of advertising on kids. While traditional advertising and its effects on kids have been well researched, no one knows the impact of these new media platforms.
The concern isn't just what products are sold to kids or what messages are sent to them, it's that new modes of advertising are insidious and particularly troubling for kids and teens, who are less able to differentiate advertising from entertainment and whose sense of self is still developing. What does it mean for a tween or teen girl to receive weight-loss ads, targeted to her based on her age, gender, location, the foods she likes and the topics she searches? We need to understand the impact of this type of advertising on young people, what it means for their consumption habits, self-esteem, and right to privacy.
Kids are also becoming a critical part of the product-selling cycle, without being paid (or even knowing, in many cases). Even Super Bowl advertisers are relying on our kids in large part to spread the word for them.
No longer can you simply hit the mute button or fast-forward through the Viagra ads.
James Steyer
For example, Doritos' "Crash the Super Bowl" ad contest has been seeking votes all over the Web -- including the kids' game site Addicting Games -- where information can be collected, and where likes, shares and views are the new measure of success. And a young person's "liking" or "sharing" of a product may appear in their friends' newsfeeds as endorsements or testimonials.
No longer can you simply hit the mute button or fast-forward through the Viagra ads. Millions of kids will be on phones and tablets while watching the big game and the ads they interact with on these little screens -- that might not even register as ads -- have far greater implications for kids' healthy development.
Media and ad savvy is now an essential skill and it's imperative we teach our kids to view media critically -- to understand what's being sold and what methods are used to sell products. And we must call upon the research community to develop new methods to quantify and analyze the effects of advertising on young people, not just to limit what's negative but to have a better understanding of how to reach kids with positive messages.
Follow us on Twitter @CNNOpinion.
Join us on Facebook/CNNOpinion.
The opinions expressed in this commentary are solely those of James Steyer.